…A Word About The Mess
I never really gave much thought to the way I ate growing up. Times were simpler and meals were definitely easier without labels! I just ate things I liked and didn't eat what I didn't like. I ate meat a few times a week, I loved vegetables, couldn't get enough eggs, and I never, ever said no to dessert! Easy enough right?
Fast forward a few years (ok, a decade or two) I don't eat for just me anymore. I have a gluten free, vegetarian husband and two meat loving kids. Meal time got really messy as the number of people around our family table grew. My husband and son have gluten intolerances that can wreak havoc on their bodies, my teenage daughter is the harshest gluten free critic on the planet and my son would gladly settle for a veggie-free, meat-heavy diet if we let him. (Insert stunned emoji here.)
GET EVERY NEW RECIPE DELIVERED FRESH TO YOUR INBOX
Over the years I have developed a system that makes the process of planning our messy meals with ease based off of what kind of eaters are sitting at our table. We eat mostly vegetarian, I make meat dishes that can be used in a variety of ways a few times a week and I have developed a blend of gluten free flours that when mixed together in the right proportions turn out the tenderest, fluffiest baked goods every single time that actually meets my daughter's rigorous testing standards!
Since I started blogging I have developed over 500 recipes and heard countless stories from people just like us, that are dealing with the same issues at the dinner table we are! It seems that every house has at least one special dietary need or preference sitting at the family table these days and most family cooks are prepping multiple meals every day to feed everyone. Here on TMIO I hope to help ease the frustration of answering that age-old question "What's for dinner?" and to get you back to cooking one meal at dinner that makes everyone happy!
So, maybe you are wondering where the heck to start…let me help you navigate This Mess Is Ours so you can get the most out of your time here!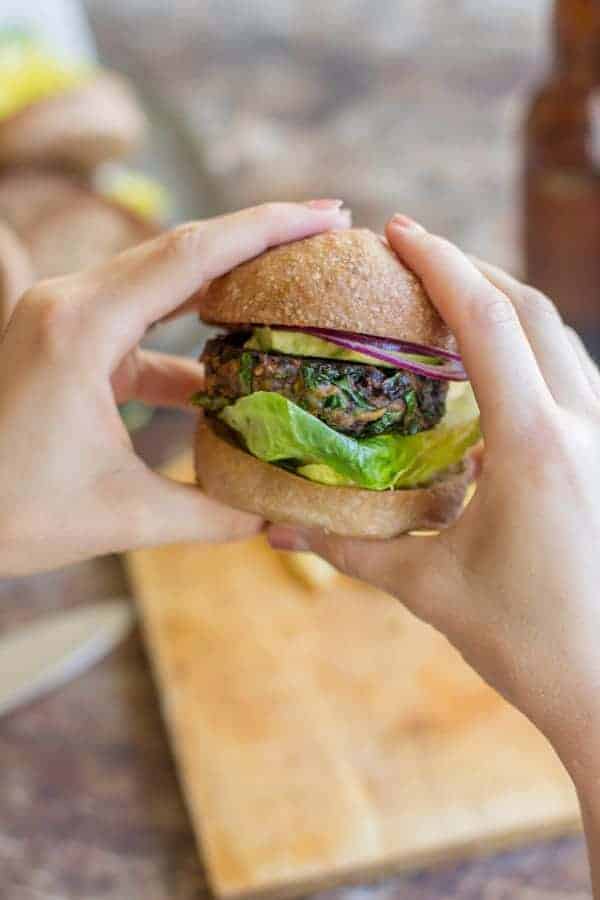 We have over 500 recipes to choose from in our recipe index. Mix and match main dishes and sides with ease from the recipe section of our site by season, ingredient, even flavor profile! You can have confidence in knowing that every recipe on TMIO is safe for you and your family.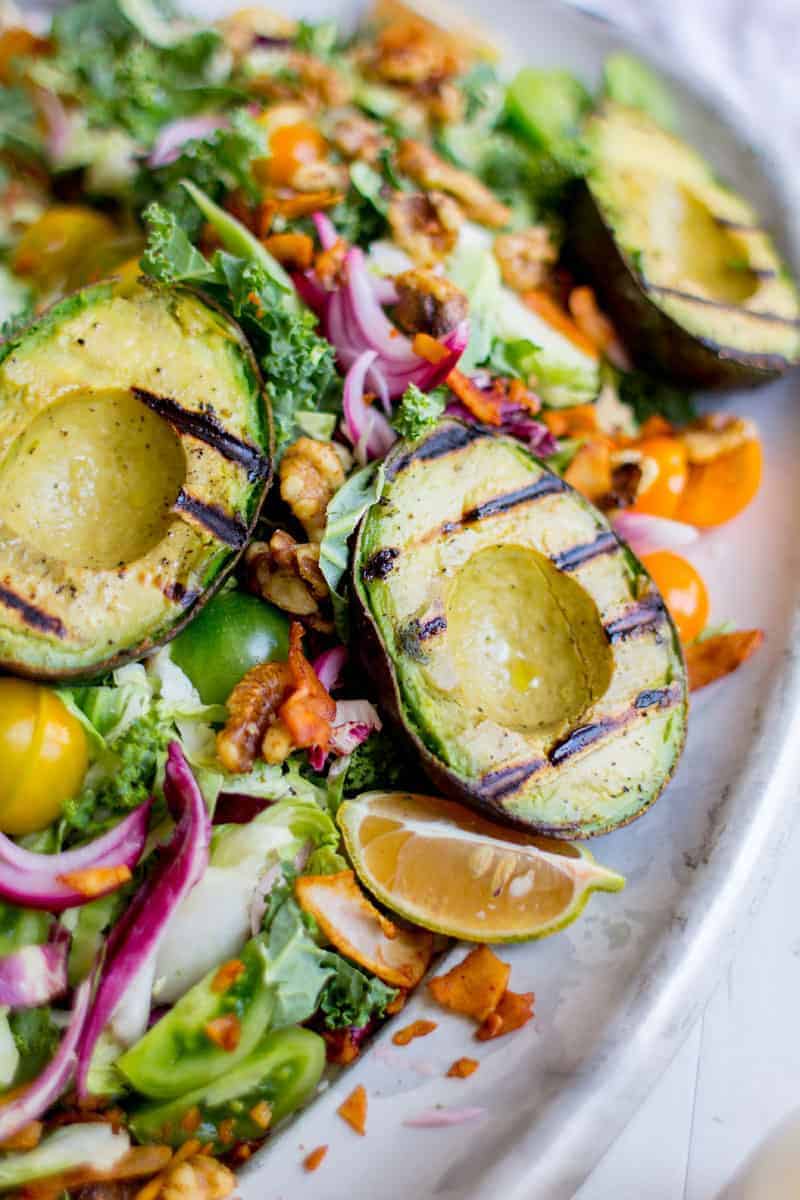 We have over 450 veggie based recipes for you to choose from in the vegan and vegetarian sections of our recipe index. You can serve them as is for a meatless meal or add your favorite chicken, beef or fish on the side to have something for everyone!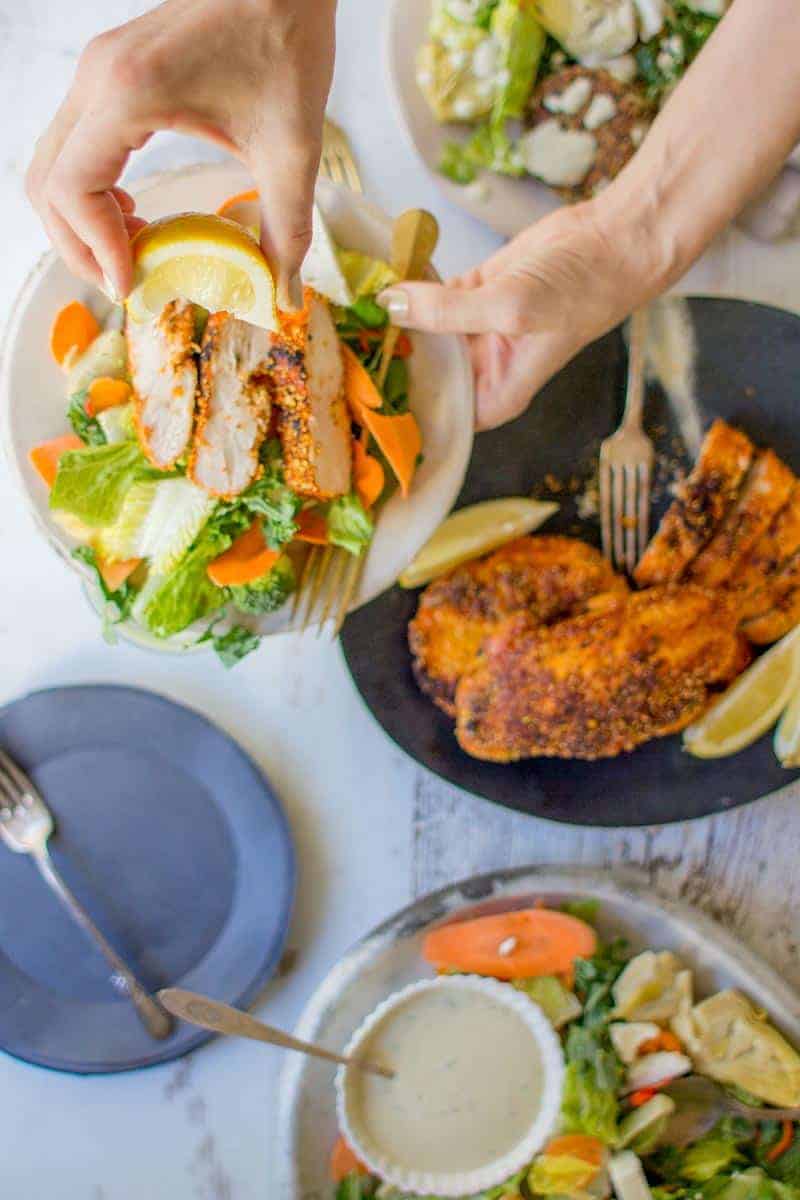 This scenario can be a bit stressful for veggie loving peeps, but don't worry I have your back! If you are adventurous and want to try cooking a meaty main you can find plenty of inspiration in the Meat + Three section of TMIO. With every meat-based recipe in that section I give you 3 vegetarian mains that pair perfectly every single time so you don't have to stress. However, if you just can't get into the thought of making it yourself I have a whole slew of ideas about how to serve up a gluten-free rotisserie chicken from the grocery store too!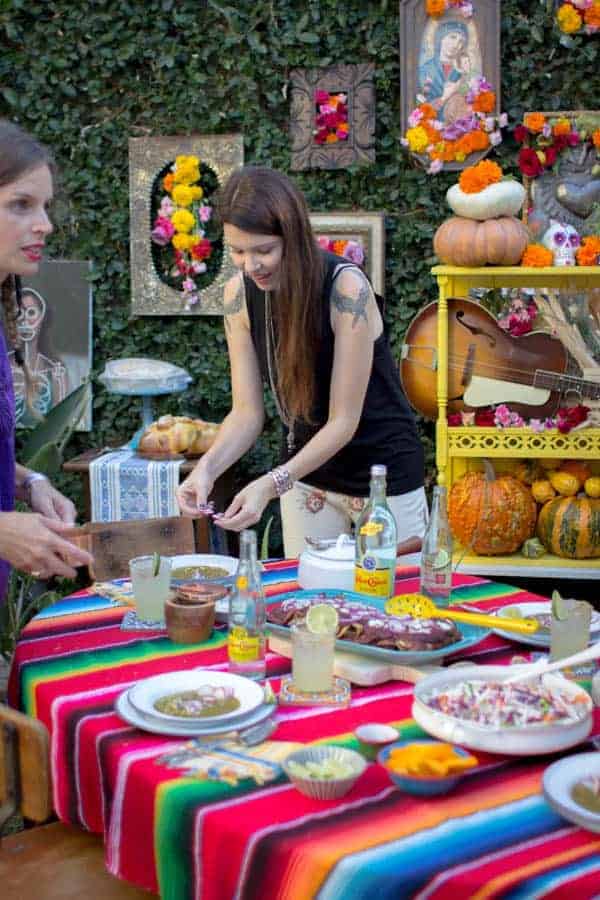 We have you covered on all of those fronts too! We love entertaining in our messy little corner of the universe. From parties to cooking classes – we do a little bit of everything and are thrilled to share it all here.
In-depth features on pantry items and easy tutorials
party plans
no fail menus for entertaining
floral DIYs
shopping guides for the modern mom
We love what we do.. and it shows.
But, you know what we love even more than food? People. Especially people who like food. So if that's you, then drop us a line and we can talk about creating a recipe, a photo shoot, or even an event that's just for you!