Best Ever Cauliflower Roast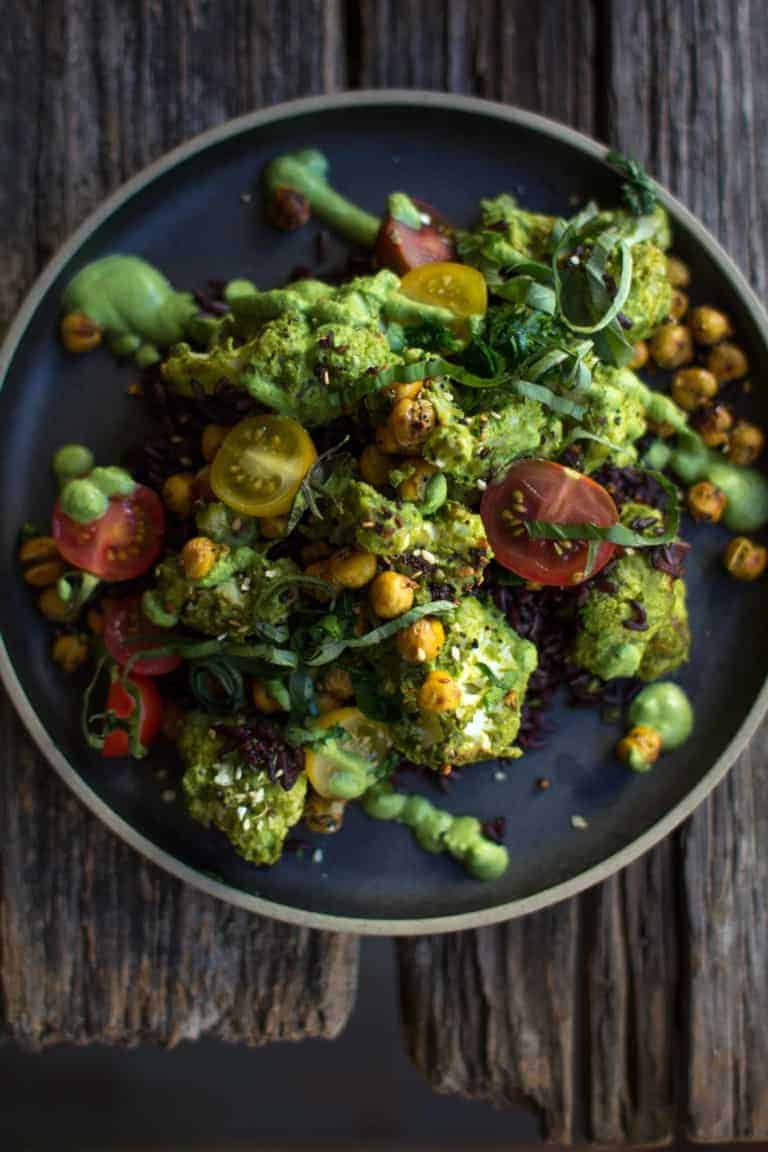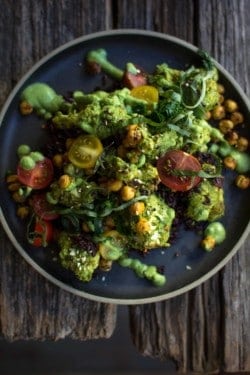 Place the cauliflower florets into a large bowl or plastic bag and add 1 cup of the banging kale and basil sauce. Reserve the remaining sauce. Coat the cauliflower with the sauce completely and let marinate for at least 2 hours.
Preheat the oven to 425°F and line a baking sheet with parchment paper. Spray the parchment with olive oil spray and spread the cauliflower out on the pan in an even layer.
Roast the cauliflower for 20-25 minutes, turning once.
Once the cauliflower is tender and starting to turn golden brown on the edges remove from the oven and toss with all but 1/4 cup of the remaining banging kale basil sauce.
To serve
Fill a platter with black rice and arrange the cauliflower on top. Sprinkle thecrispy everything bagel chickpeas, cherry tomato halves and basil over the top. Serve with the reminaing 1/4 cup sauce.