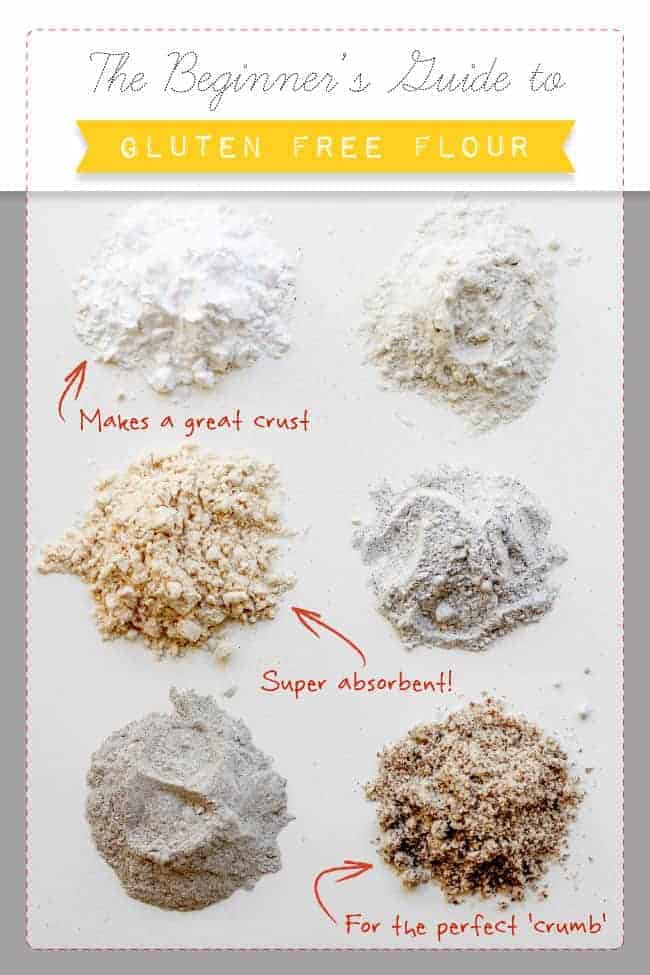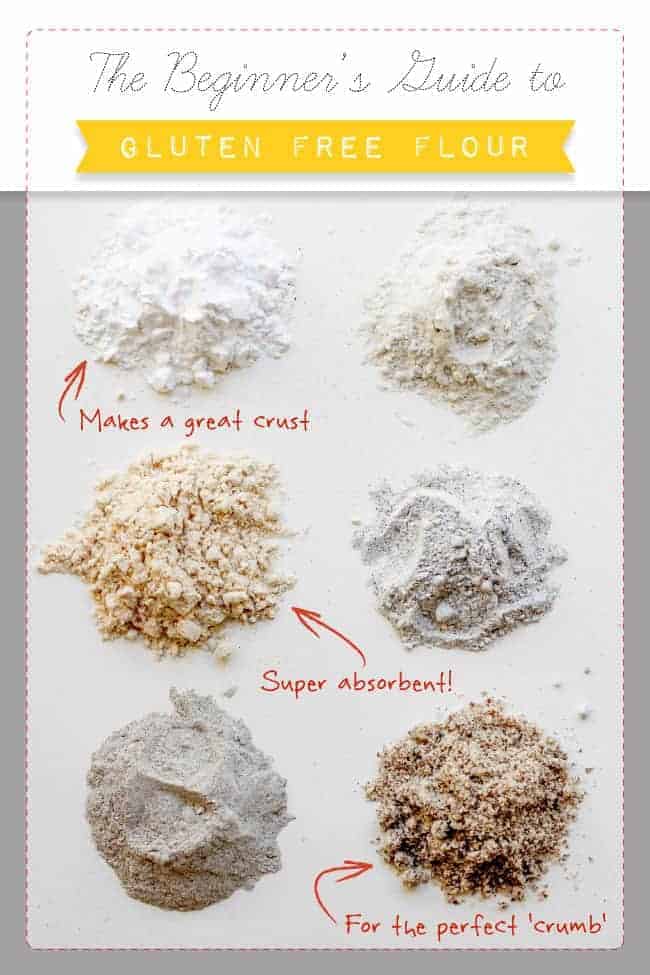 Today I am happy to be sharing my beginner's guide to gluten free flours on Potluck at Oh My Veggies! Potluck is a new vegetarian cooking community started by the lovely Kiersten of Oh My Veggies, I have been having such a great time checking out the new site and cannot wait to see what else Kiersten has in store for us in the future. I know that all of you will love the constant stream of vegetarian inspiration that will be coming from Potluck and am so honored to be a regular contributor there in the future.
As the proud daughter of a pastry chef, I always felt like I had a handle on all things baking related. I could whip up a mean batch of cupcakes or a fancy tart no problem, but when we transitioned to a completely gluten-free diet I had to relearn everything. To say I was intimidated by all of the flour choices is an understatement and when I learned that I had to create custom blends and use ingredients like xanthan gum and arrowroot powder I thought that I would never bake again.
Fast forward 2 years and I can honestly say that I still consider myself to be on the "learning curve". In no way am I a gluten-free flour aficionado, but I have learned quite a bit through trial and error. I was very fortunate to find a group of gluten-free blogs that I really enjoyed pretty early on in our journey. These ladies sent out daily gluten-free baking inspiration to my inbox and really gave me the push I needed to start experimenting for myself again.
Consider this post a beginner's guide to gluten-free flours; we will briefly cover whole grain flours, white flours and starches, bean flours, and nut flours. I am only covering types of flours that are readily available and that I have actually tested myself. Most all of these flours can be found at your local health food store, well stocked grocery, or through reputable sites like Bob's Red Mill, Nuts.com, or King Arthur Flour. You will also notice as you read through some of the inspirational recipes listed here that a lot of them use 2 or 3 of the ingredients listed in this guide and blend them together to achieve a superior gluten-free baked good. Although blending flours isn't always necessary it is a skill that every gluten-free baker should learn. I have included a small section at the end of this guide with recipes that blend two of my favorite gluten free flours, almond and coconut, together.
So take a moment and check out the collages below of the amazing baked goods that you can make with gluten-free flours and then head over to Potluck to get the details on each category and the 10 different types of flour used in this round up of recipes. Prepare to be inspired to bake with gluten free flours!!