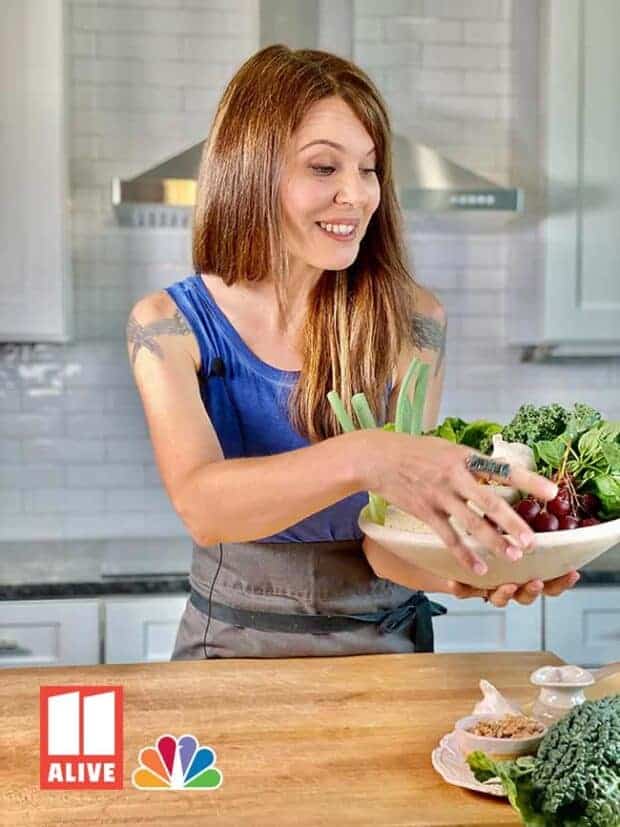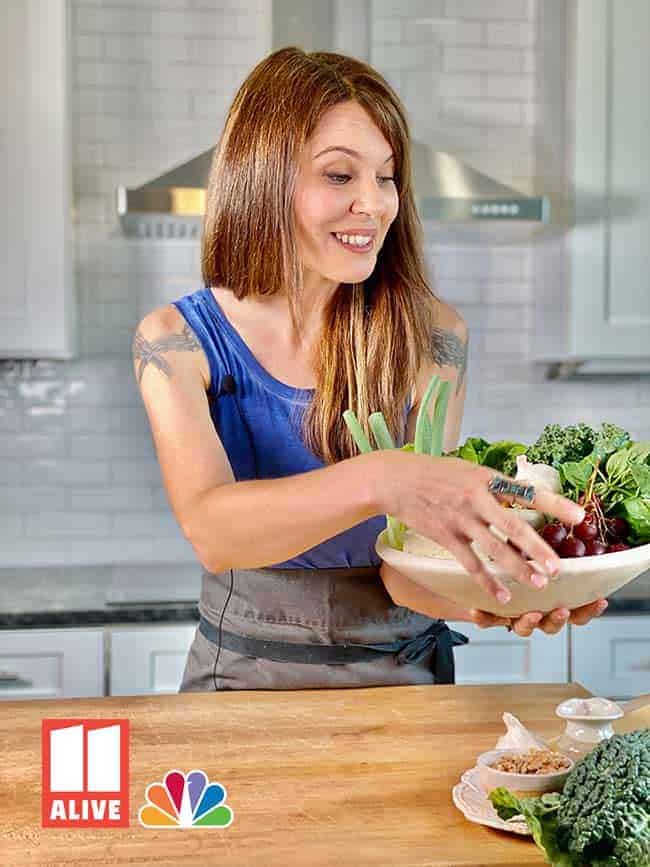 'As Seen on' Atlanta and Company
Hello ATL+CO friends!
We've been cooking up some amazing recipes for 'Kitchen Know-How' on Atlanta's 11 ALive news station with Christine and the rest of the gang at Atlanta and Company. If you missed any of the recipes, I've got them all here for you!
We're talking sheet pan breakfasts, on-the-go eats, perfect burritos, and much, much more!
Watch me cook through some of my favorite This Mess is Ours recipes on 11 Alive's Atlanta & Company which airs weekdays at 11 am locally on NBC-affiliate WXIA-TV.
Recipes From The Show
---
ATL + CO: On-Air Segments
---
Summer Dessert: Black + Blueberry Cobbler
How To Make: Kale Salad & Kale Walnut Pesto
How To Make: Marinara Sauce & A Cheater's Lasagna.
Rotisserie Chicken Re-Mix: Chicken Broth & Salad
How to Cook Summer Corn in the Husk: Grilled & Roasted
This Is The Easiest Cake Recipe You Will Ever Bake
Making The Perfect Burrito at Home
Tasty Tomato Recipes from Caprese to Pico de Gallo
2-Ingredient Fudge for Valentine's Day!
An Easy Twist on Pancakes: Banana Sheet-Pan Pancakes
National Cook for your Pet Day!
A Delicious Homemade Healthy Teriyaki Sauce