This classic Orange Juice Cake is the easiest cake recipe you will ever bake! This cake only requires a handful of ingredients - any vanilla cake mix, freshly squeezed orange juice, chopped pistachios, eggs, butter, and vanilla pudding. This cake is tender and moist, keeps well at room temperature for over three days, and can be customized to your liking with different types of nuts or fruit juices.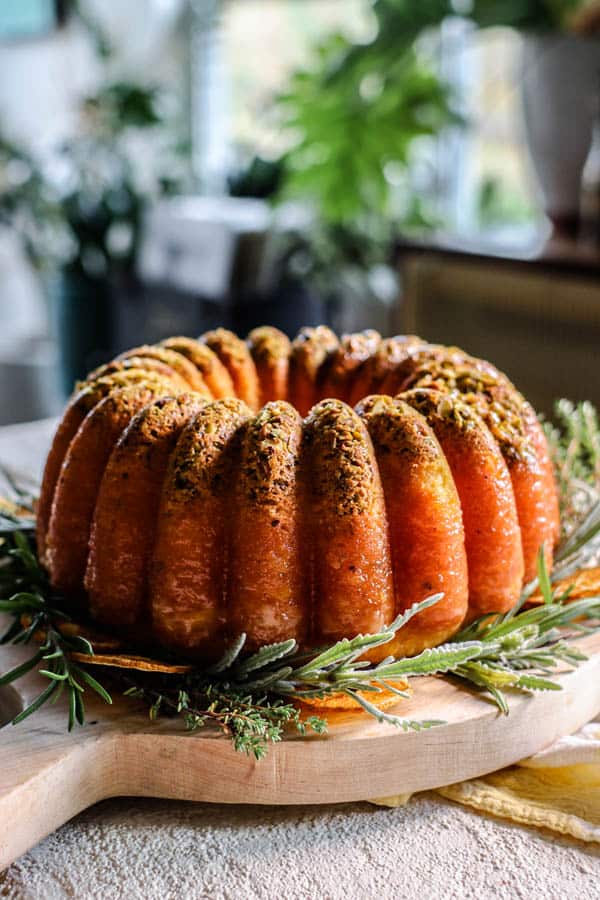 How the easiest cake recipe actually came to be....
True story, one of the most influential people I have ever met in my entire life was an 80-year old man from Cleveland, Tn that I met when I was 40.
I was adopted at birth and spent an entire lifetime trying to work up the nerve to find my origin story and locate my birth family. After years of medical issues, I finally built up the nerve to order that my birth records be released to me. I was honestly terrified, had no idea what would come of it, and wasn't even sure once I had their information that I could work up the second wave of nerves needed to contact them.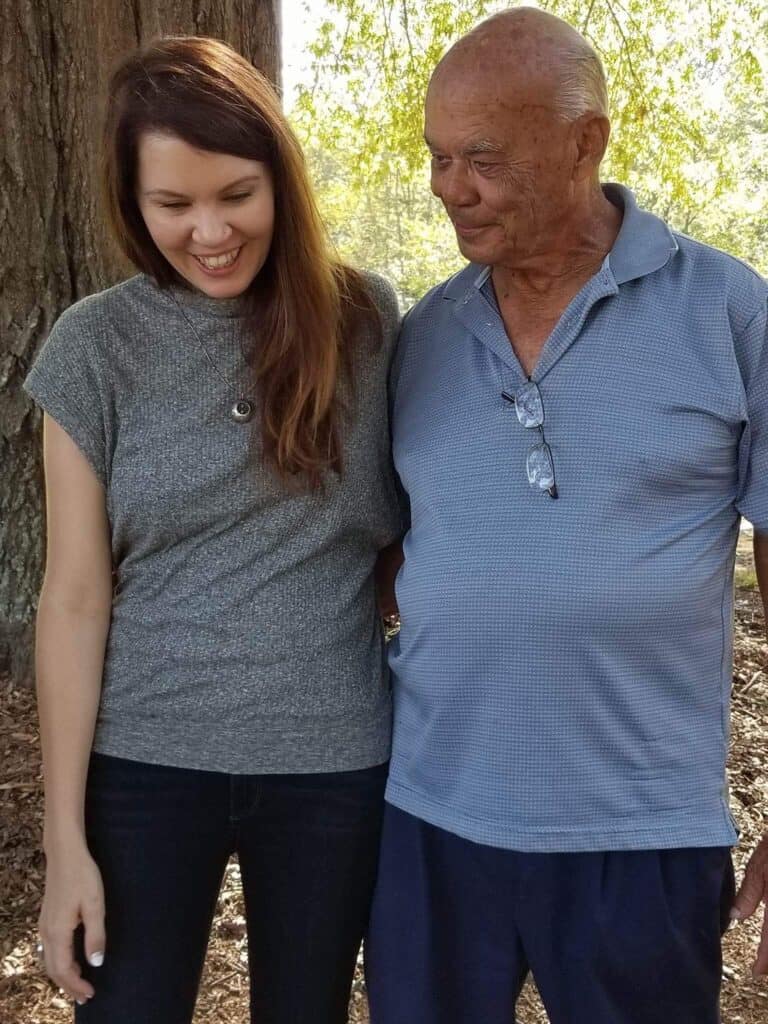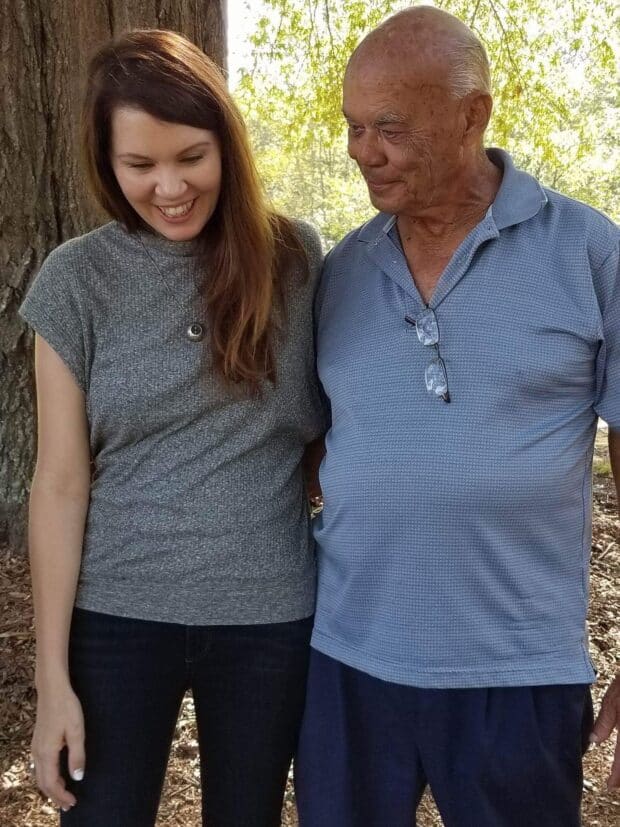 Long story short - I did finally work up the nerve to reach out to my biological family.
I figured I might make a connection with my biological mother - but had no clue what else would come of it. Turns out, she has a pretty LARGE family with 5 brothers and sisters and her dad, my grandfather, was still alive and very well.
After I initially contacted my biological mother and spoke with her I received a phone call to a number I didn't recognize. I answered the phone to a voice that said, "Hello, my name is Irl and I am your grandfather. I have loved you for every second of every day of your entire life. It is very nice to finally meet you!"
He spent the next 3 years trying to make up for a lifetime of lost time until he passed away in November of 2020. Almost every single day of those 3 years he called me on the phone, that is over 1000 phone calls! He would share his life-long love of cooking and baking, read me recipes, and tell me his favorite family stories that I had missed being a part of. It was for me, pure magic!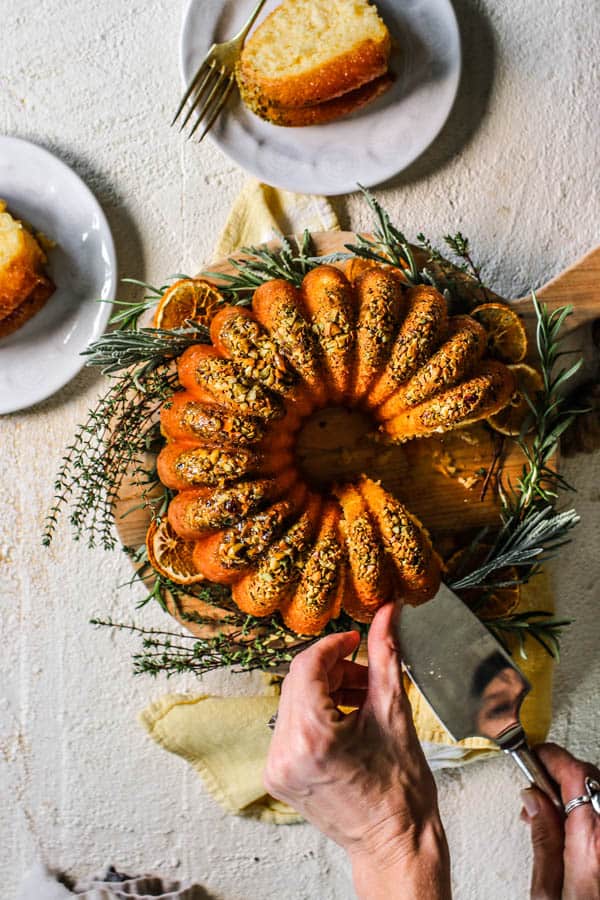 Until the day he died that man showed me how much he loved me in ways I could have never imagined. Those 3 years of getting to know him were transformational for me. His complete acceptance of me, just as I am, was a breath of fresh air. In this world where people are typically more concerned with trying to mold you rather than accepting you, people like him are rare.
He would often say "I don't know about you!" but never once did he try to change me.
He has been gone for over a year now. I miss his phone calls so much that it makes my heart literally ache. But, I know that whenever I need to feel connected I can pull out one of his recipes like this one and lose myself in the kitchen.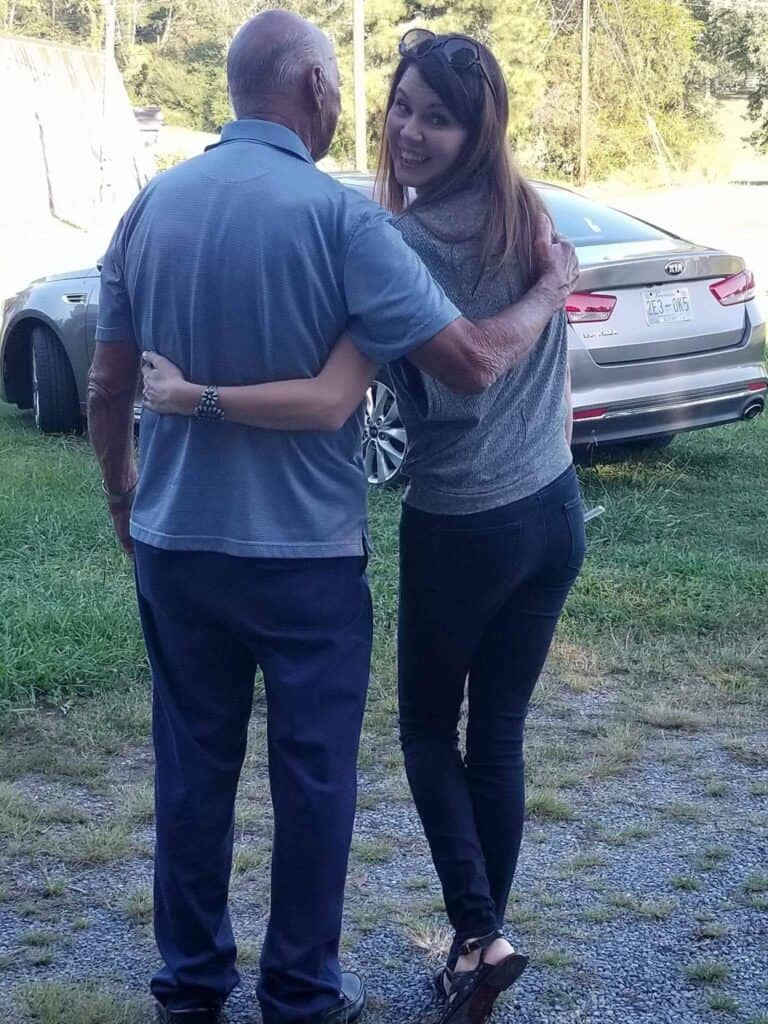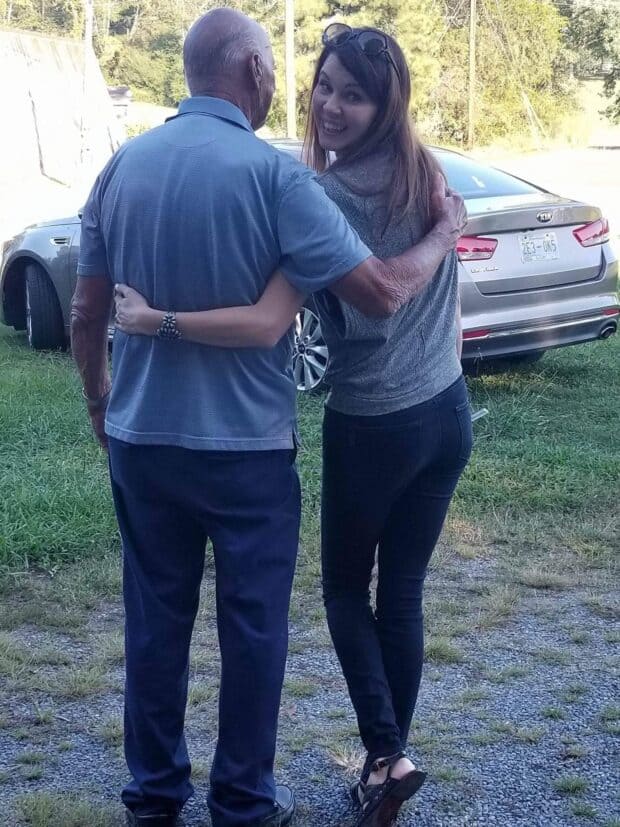 Ok, let's get back to what makes this cake so great, shall we?!
What happens when you add pudding to cake mix?
Adding pudding to cake mix is a great way to make your cake – or any baked goods – stay soft. Pudding helps to hold the structure of the cake too. Thanks to puddings' gelatinous nature it also helps with the fluffy texture of cakes!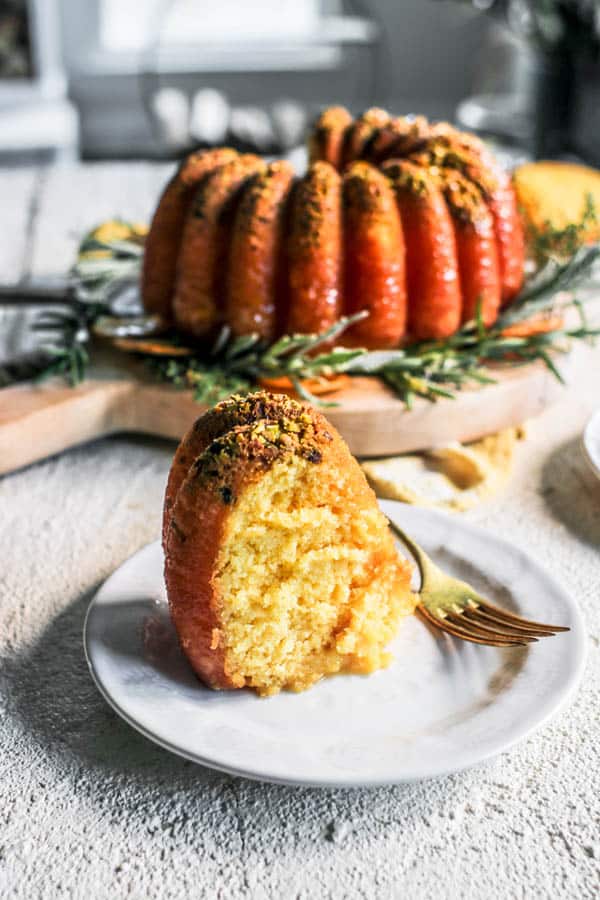 Can I use orange juice instead of water in a boxed cake mix?
Yep, that is basically what my grandfather does in this easy cake recipe. You can substitute all or part of the water called for in a box of cake mix with orange juice. This will intensify the flavor and lend a semi-homemade vibe to almost any basic box of cake mix.
What does orange juice do in baking?
When you substitute orange juice in place of water and/or milk in your favorite cake or quick bread recipes you can expect it to lend big bold flavor to the final dish.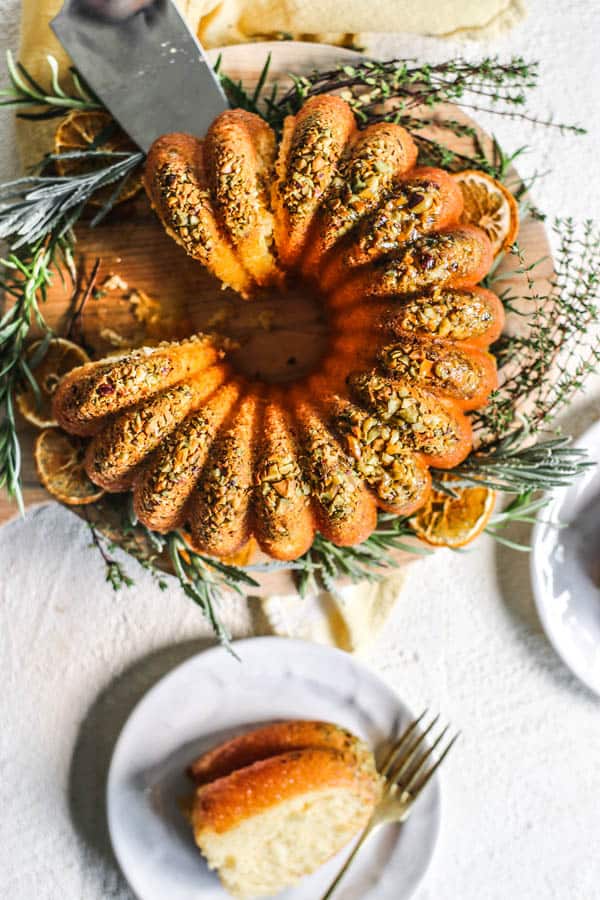 What type of pan should this easy cake recipe be baked in?
Well, you could actually use any type of pan you like - just make sure it is large enough to hold the batter and the poured icing after it has baked. But for truly spectacular results you should bake this easy cake recipe in a bundt pan.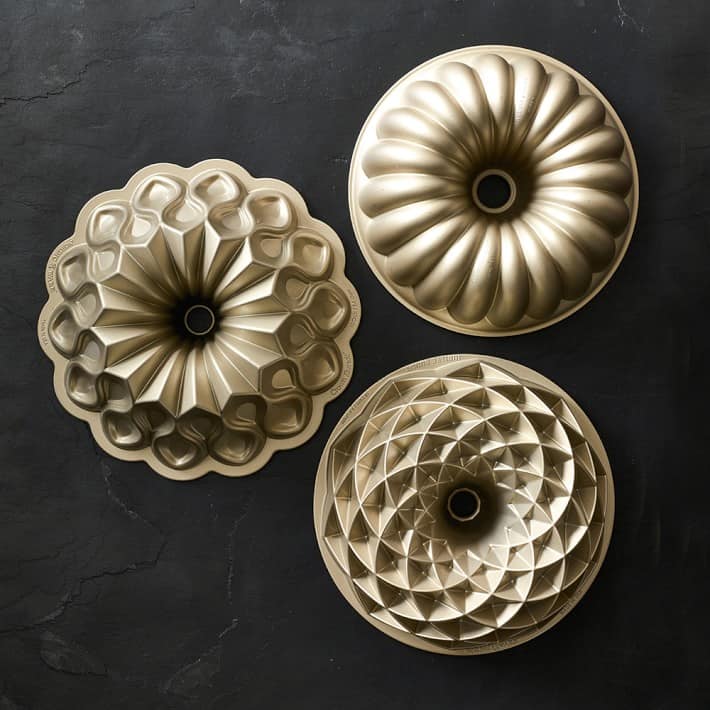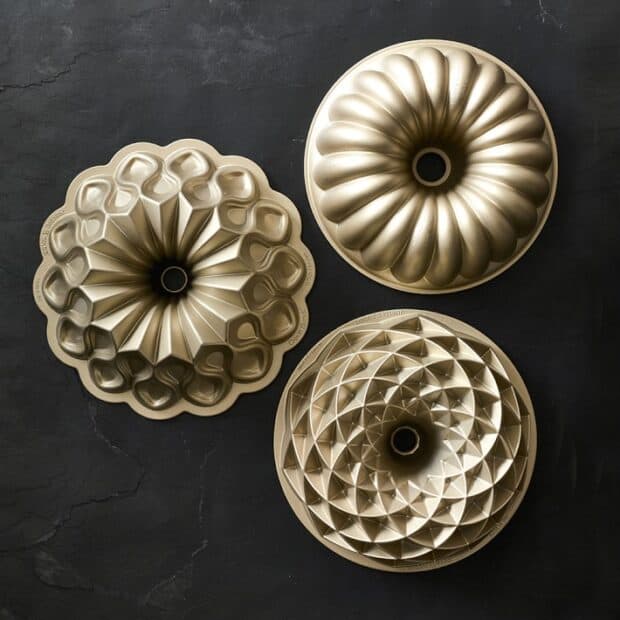 True story, I love my Nordic Ware Bundt Pan!
When I first made this cake I had a different brand of Bundt Pan. One that wasn't as heavy nor did it have a nonstick finish.
My grandfather told me to be sure to grease that pan enough and I sure thought I did, but NOPE! It turned into a broken cake and a very disappointed me.
After that cake disaster, my Grandfather told me that I really needed a better pan - specifically a Nordic Ware pan. They were all he would use when baking orange juice cakes. No other pans could be trusted completely. Let me tell you, that man was wise!
With minimal greasing my new Nordic Ware pan released my Orange Juice Cake completely - the first time I tried to unmold it, not even holding on to a crumb!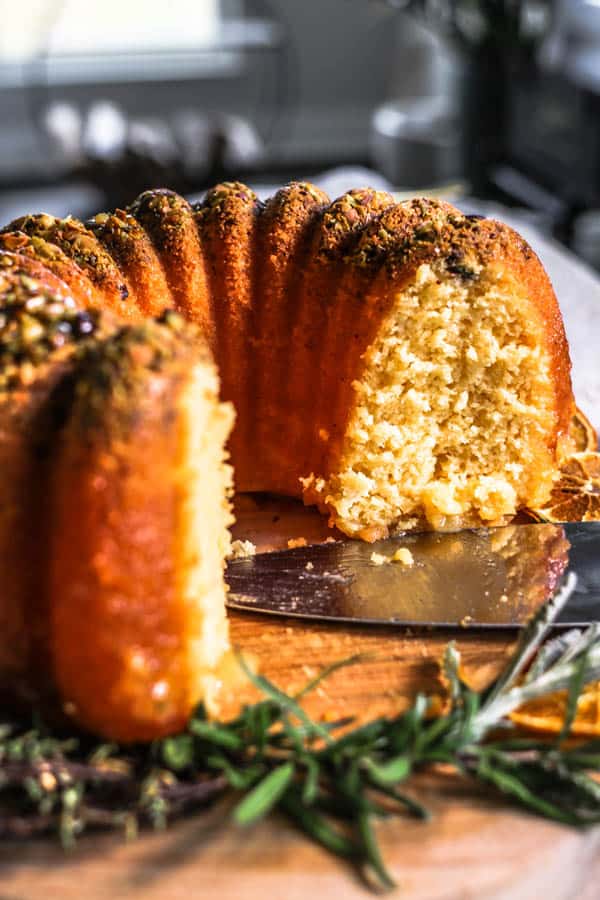 Looking for more easy cake recipes to bake? We have a few up our sleeve!
My grandfather was the King of Cakes, and also the self-professed "Fruitcake Cookie King". He LOVED to bake and the little old ladies at his church LOVED to brag on him about how delicious all of his baked goods were. I used to tell him they were flirting with him, he would always reply, "Oh I don't know, I think they just know a good dessert when they see one!" Good God, I miss him.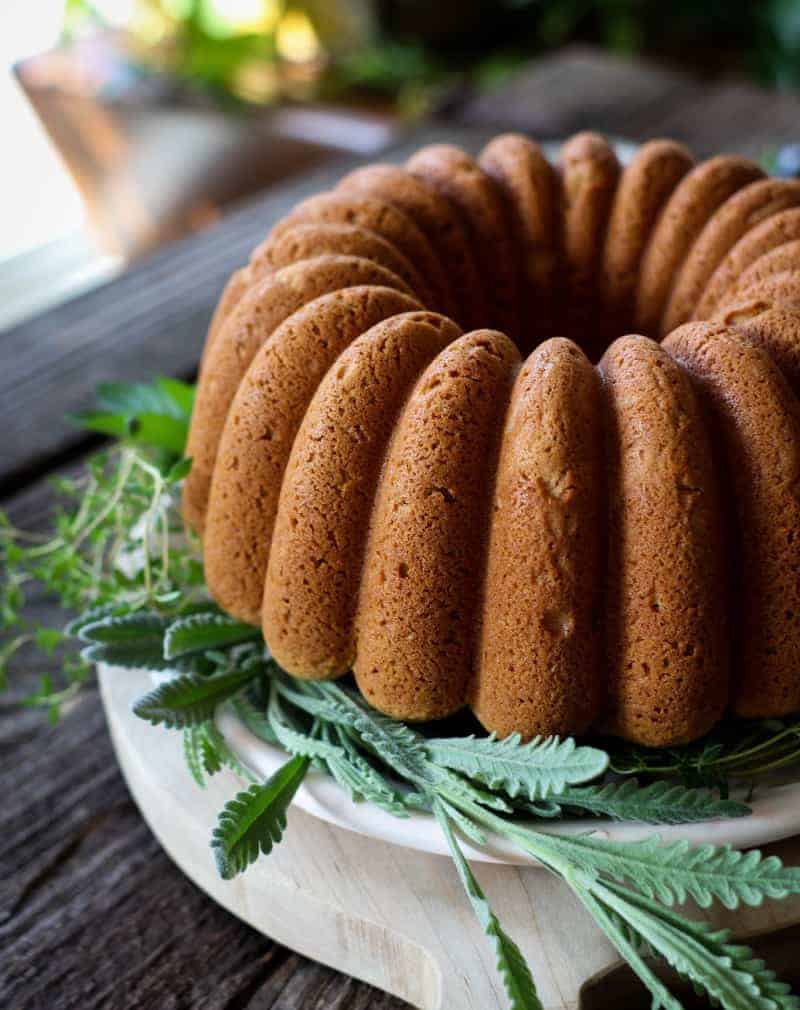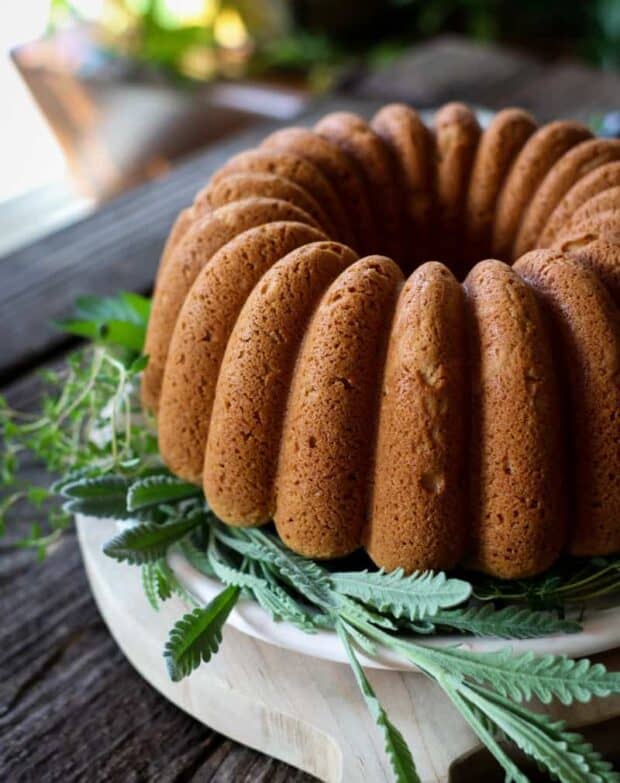 This gluten-free Sherry Spice Cake from G Free Foodie tastes (and smells) like pure heaven!
This cake also uses a yellow cake mix and a package of vanilla pudding - WINNING!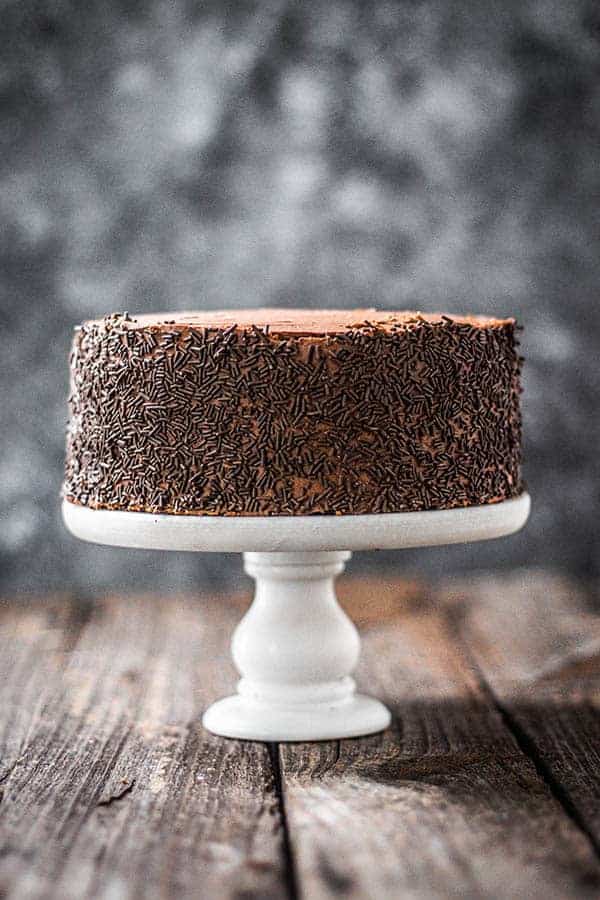 Our easy chocolate cake recipe is quite possibly the easiest and most delicious cake you will ever bake! It all comes together in one bowl and it has less sugar and oil than other chocolate cakes too, thanks to the addition of California prunes.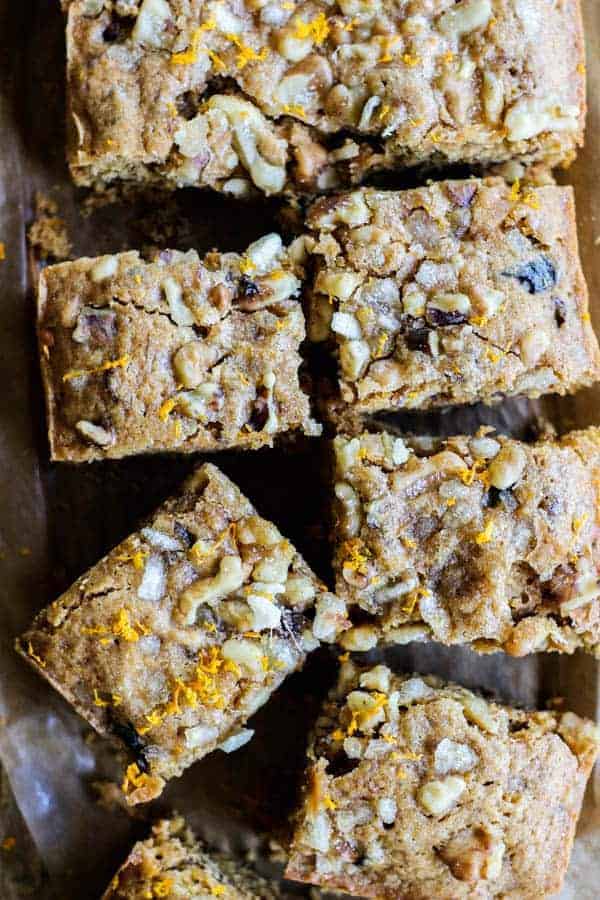 This gluten-free coffee cake recipe calls for basic pantry ingredients only needs one bowl to mix, and uses less sugar than traditional snack cake recipes thanks to the help of a top-secret ingredient!
Oh, and did I mention that it also bakes in about half the time of other popular snack cake recipes?
If you've made my grandpa's Easy Orange Juice cake I would be so grateful if you would rate the recipe and let me know what you think in the comments below!
I just love hearing from you and your reviews and comments really help others that visit This Mess is Ours.
Print
Orange Juice Cake recipe
Our Orange Juice Cake recipe is tender and moist, keeps well at room temperature for over three days, and can be customized to your liking with different types of nuts or fruit juices.
Don't forget to rate the recipe and let me know what you think about the easiest cake recipe ever, Orange Juice Cake, in the comments below, I just love hearing from you and your reviews/comments really help other people that visit This Mess is Ours! 
Author:
Prep Time:

10 minutes

Cook Time:

50 minutes

Total Time:

1 hour

Yield:

10

-

12

slices

1

x
Category:

Dessert

Method:

Baked

Cuisine:

American

Diet:

Gluten Free
For the Orange Juice Cake
Coconut oil or cooking spray for greasing bundt pan
½ cup raw pistachios, chopped
1 small package vanilla pudding
1 box of gluten-free or regular yellow cake mix, at least 13.5 ounces in total weight
1 cup freshly squeezed orange juice
4 eggs, slightly beaten
½ cup vegetable oil
For the poured icing
½ cup granulated sugar
½ cup butter
¼ cup freshly squeezed orange juice
Instructions
To make the Orange Juice Cake
Preheat the oven to 350°F and grease a bundt pan with coconut oil or cooking spray.
Scatter the chopped pistachios in the bottom of the bundt pan. Set aside.
In a mixing bowl, combine the pudding mix, cake mix, orange juice, beaten eggs, and vegetable oil. Stir to combine completely and then pour into pan over the pistachios.
Bake for 45 - 50 minutes until the cake has set and a toothpick inserted in the center comes out mostly clean with minimal crumbs. 
To make the poured icing
During the last 10 minutes of baking make the icing.
Combine the ingredients for the icing in a saucepan and place over medium-low heat. Stir occasionally until the butter has melted and the sugar has dissolved. Bring to a boil ad boil for 2 minutes. 
To assemble
Remove the baked cake from the oven and place it on a cooling rack. Carefully and slowly pour the icing onto the hot cake while it is still in the pan. Yes, you are pouring the icing onto the bottom of the cake, but it will soak through. Continue to pour the icing over the cake, allowing it to absorb slightly before pouring more if necessary until all of the icing has been used. 
Allow the cake to cool completely in the pan so that the icing can soak into the cake completely. Once cooled invert the bundt cake on a serving platter. 
Serve immediately or the cake will last up to 5 days wrapped tightly at room temperature.
Nutrition
Serving Size:

1 slice

Calories:

288

Sugar:

20.2 g

Sodium:

168.1 mg

Fat:

21.1 g

Carbohydrates:

23.1 g

Protein:

3.5 g

Cholesterol:

82.3 mg
Keywords: easiest cake recipe, orange juice cake, pudding cake, bundt cake, gluten free cake recipe
Recipe Card powered by
Want to be a part of our online community outside of the blog? It's easy!! All you have to do is follow @THISMESSISOURS on FACEBOOK, INSTAGRAM, TWITTER, YOUTUBE, or PINTEREST to see cooking demos, and peeks into our day to day life.