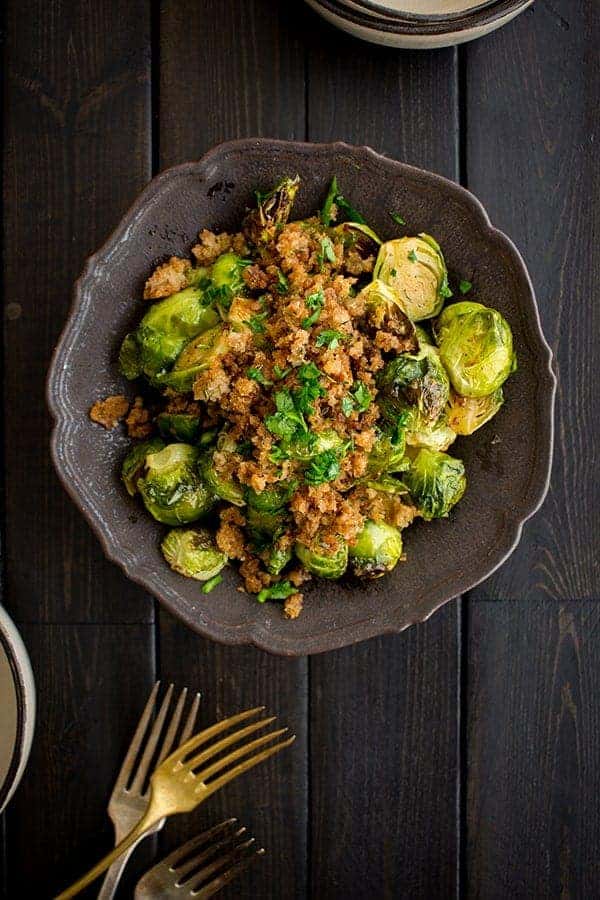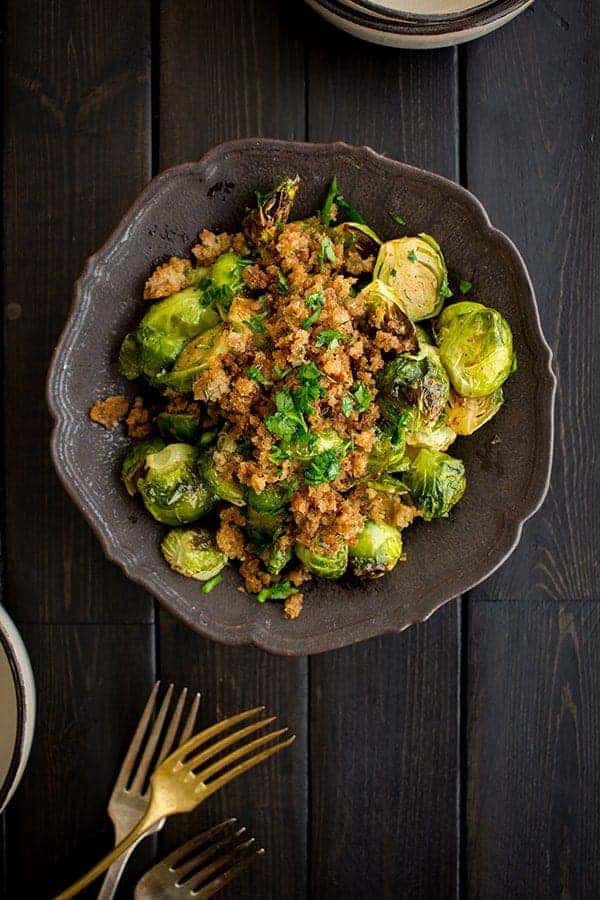 Roasted Brussels Sprouts with Lemon & Herb Breadcrumbs: Not a fan of Brussels sprouts? Think again! These Brussels are roasted until caramelized and tender then topped with crispy lemon and herb infused breadcrumbs.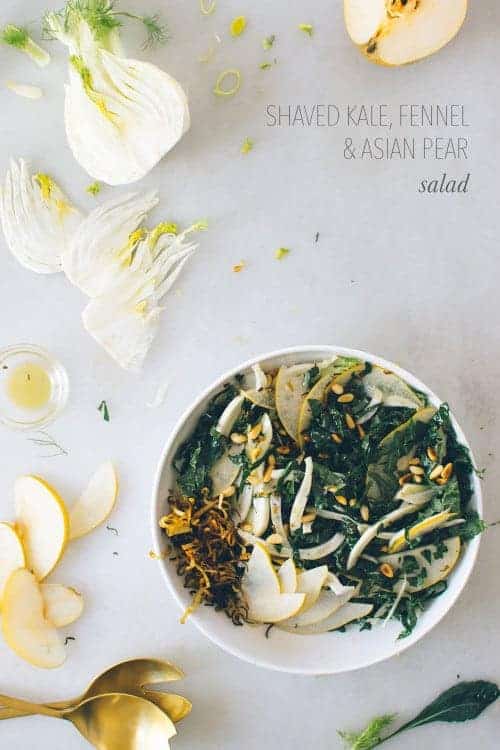 Shaved Kale, Fennel and Asian Pear Salad by Kale & Caramel: Looking for an epic salad to impress your friends and family? Kale & Caramel has you covered! Honestly, this may just be my new go-to fall salad – so many amazing flavors in one dish, I am totally hooked!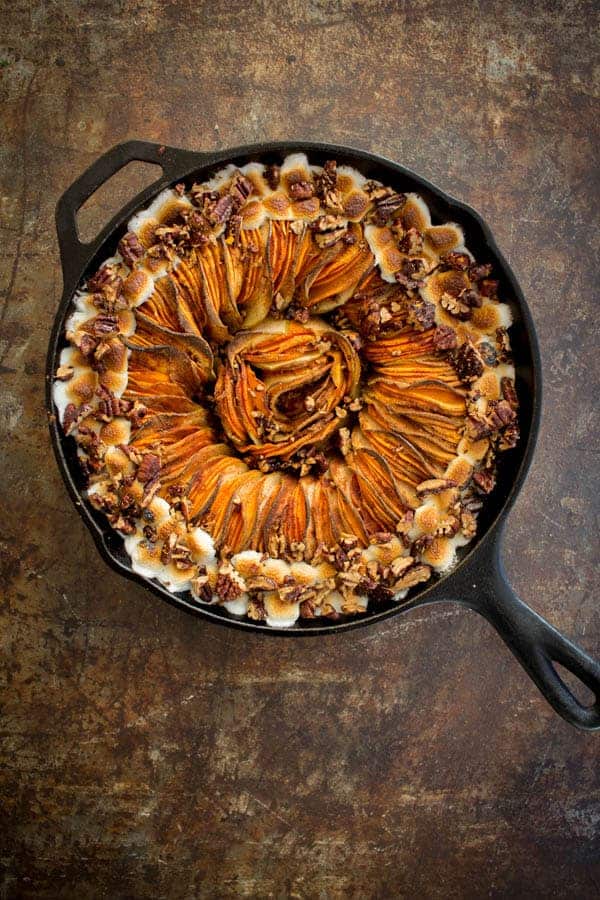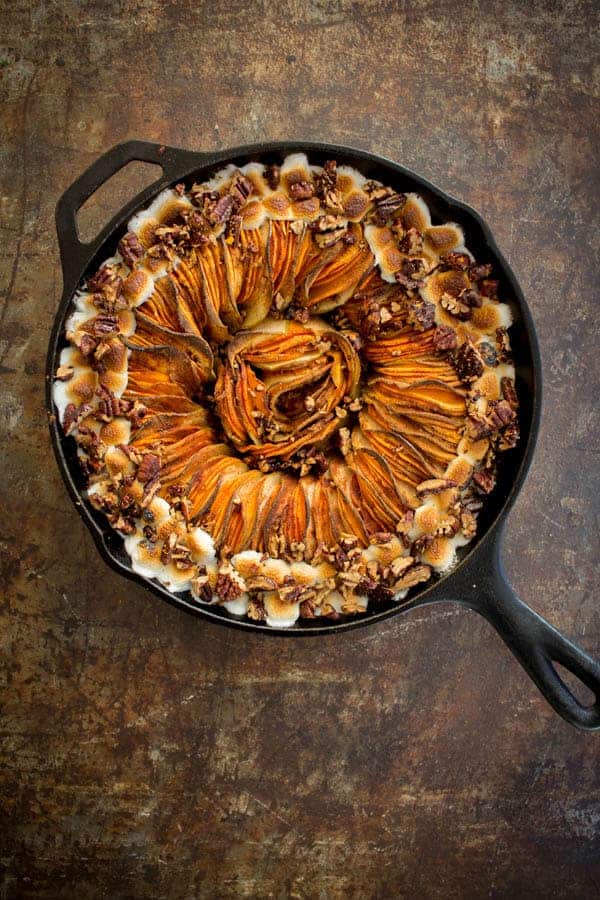 Sweet Potato Casserole Tian: Give that standard sweet potato casserole a face lift this year! This tian is sure to receive ooh's and ahhh's when it hits the dinner table.
Saffron & Citrus Roasted Fingerling Potatoes: Forget the mash and get to roasting instead! These little fingerlings will add a pop of color to your table and are packed with citrus and saffron for jaw dropping flavor.
Garam Masala Roated Acorn Squash by Fettle Vegan: Take your standard roasted squash next level with the addition of super sultry spices, pomegranate and pepitas!
Apple, Fennel, Celery & Toasted Walnut Salad: Apples, fennel and walnuts oh my!! This salad has the perfect combination of fall flavors paired with an irresistible herbalicious dressing that will have your guests swooning.
Baked Butternut & Kale Risotto: Forget standing and stirring your risotto at the stove top this hands free version bakes away in the oven leaving your hands free for preparing the rest of your feast!
Surprise Pilgrim Hats: Don't forget the kiddos! These pilgrim hats are not only cute as can be, but they are filled with a sweet surprise. They are sure to get a few squeals of delight!
Thanksgiving Tian: Obviously I have a thing for tian's…I can't help it they are GORGEOUS! This savory tian is packed with sweet potatoes, russet potatoes, apples and squash – you know you want some!
No Bake Cranberry & Ginger Icebox Cake: Don't forget dessert!!! No oven required for this cake, just a food processor and your freezer.
Don't forget the cocktails! We have 10 of them for you in our new eBook, 10 Festive Holiday Cocktails. Download it for free now! Just follow the directions at the right of your screen to receive your free copy today.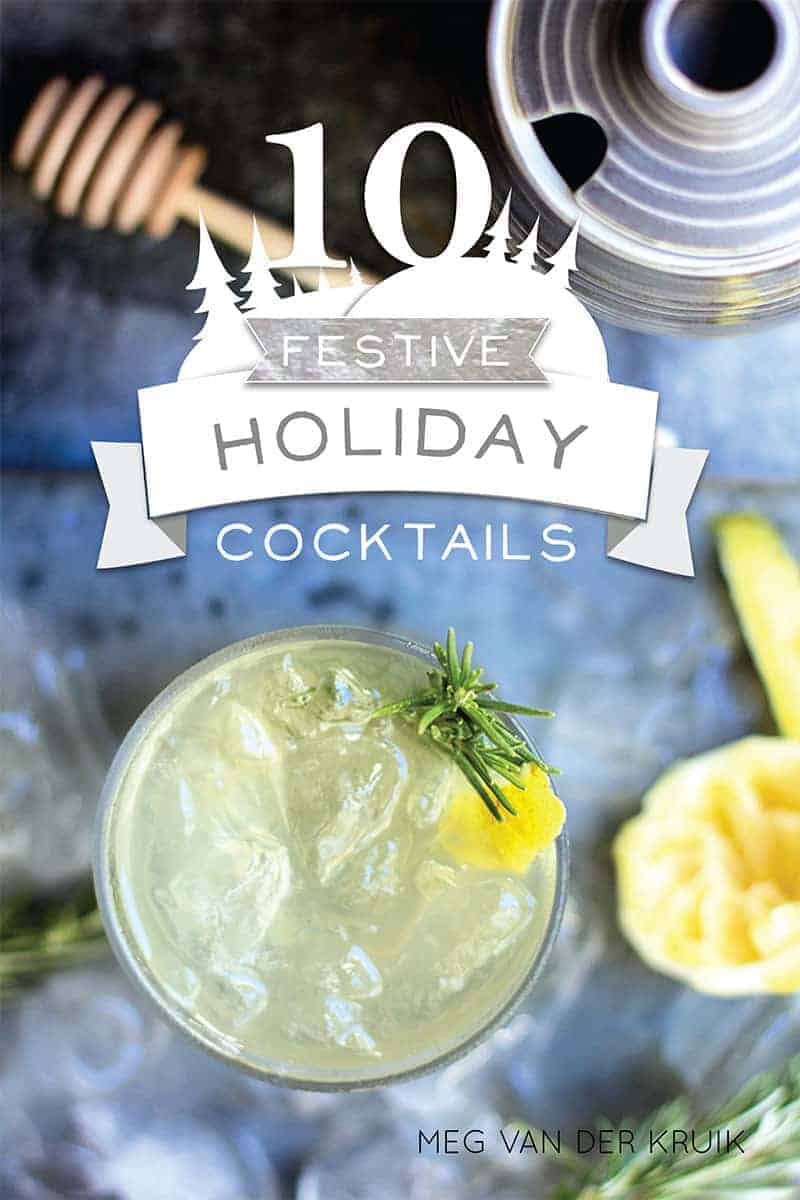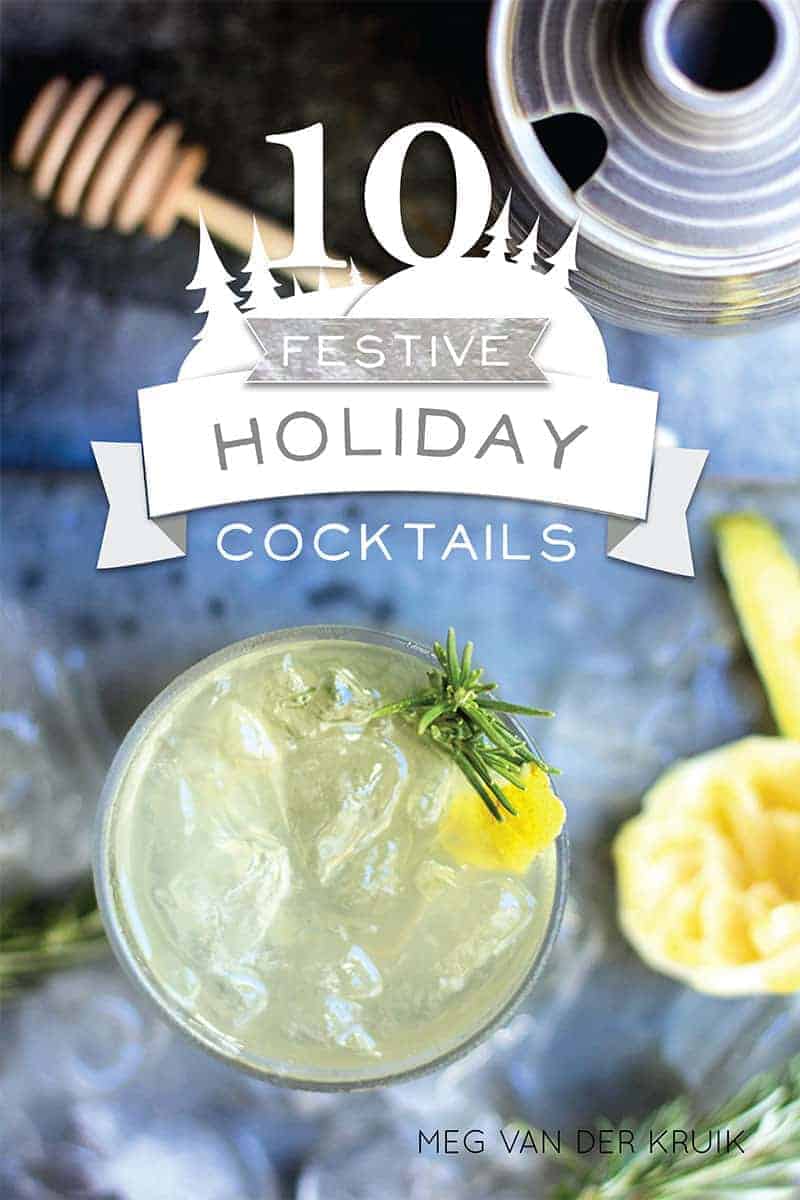 [mc4wp_form id="7635″]