Meg and I are both suckers for edible flowers of all types, but rose is our favorite!. Hope you don't mind the cliché, but we definitely find time to stop and smell the roses when we see them. That sweet, familiar scent (okay, a bit granny to some but we still dig it) and those colorful, graceful, luxurious blooms get us every time. They are nature's gorgeous reminder to slow down, breathe and appreciate the moment -- a wise lesson our Mother's passed on to us at an early age.
Speaking of our Mom's, its nearly Mother's Day (May 8th) and we bet you're on the lookout for a fresh, fun gift for the Mama's in your life. Can you guess where this is going? Roses and Mother's Day pretty much go hand in hand, but what if we told you it doesn't have to be the same old bouquet of overpriced, ordinary roses? This year we've come up with 5 DELICIOUS (yep, that means edible!) ways to spoil your Mama with roses -- no bouquet required!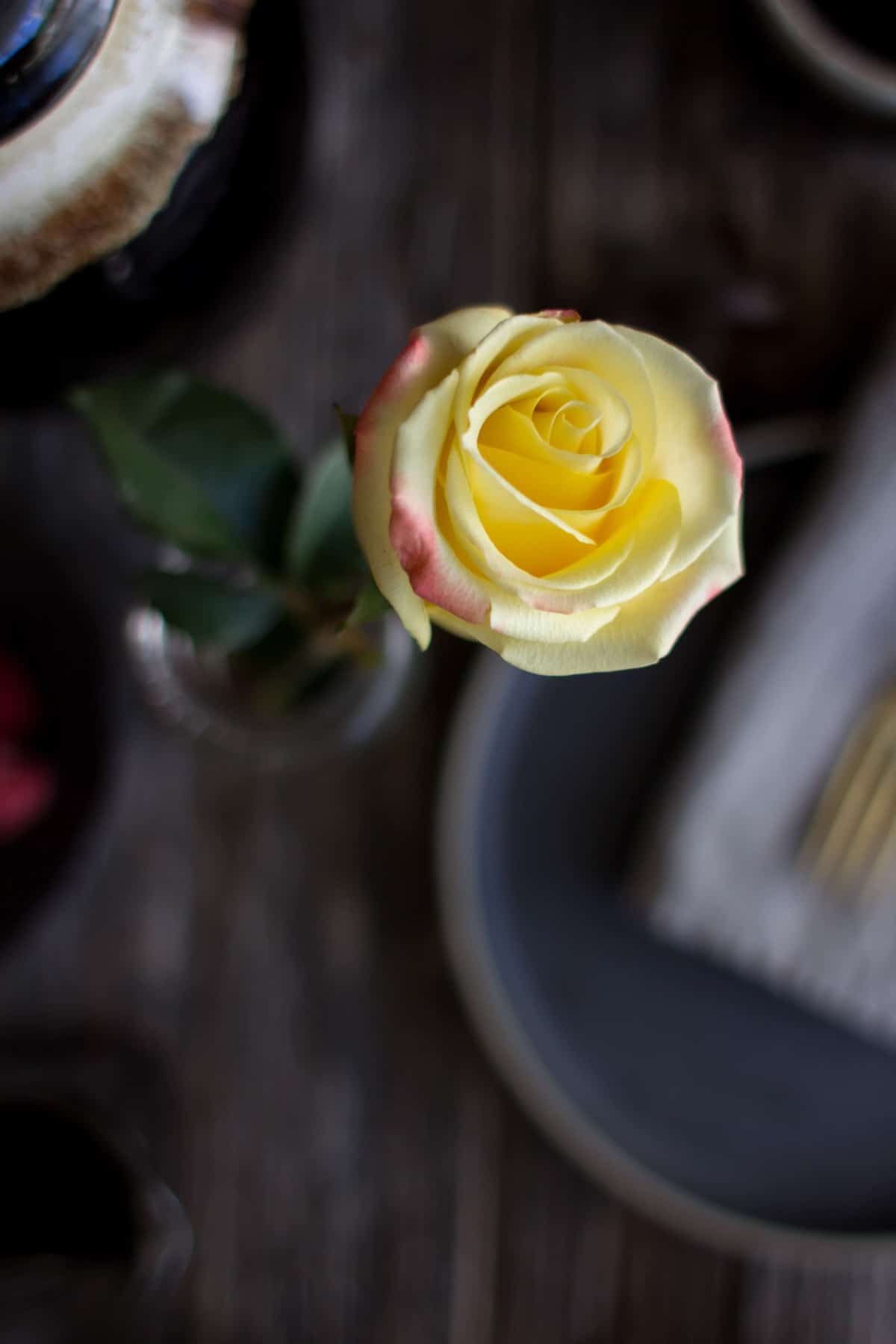 Intimidated by the idea of eating roses? Don't be! Rosewater (the byproduct of making rose oil) has been used for centuries, as far back as the time of Cleopatra, and is known to have numerous medicinal benefits. Because it contains anti-aging properties, drinking rosewater can help hydrate the skin from the inside out, reducing wrinkles, tightening pores and lightening dark spots. Rosewater has been said to aid in digestion by relieving bloating, constipation and upset stomachs and may even relieve fluid retention and inflammation. Some also enjoy rosewater for its ability to calm the nerves, relieve stress and improve mood. No complaints there!
So put down the bouquet of roses, grab a bottle of rosewater instead, and give your Mama the gift of roses with all the awesome benefits that come with them!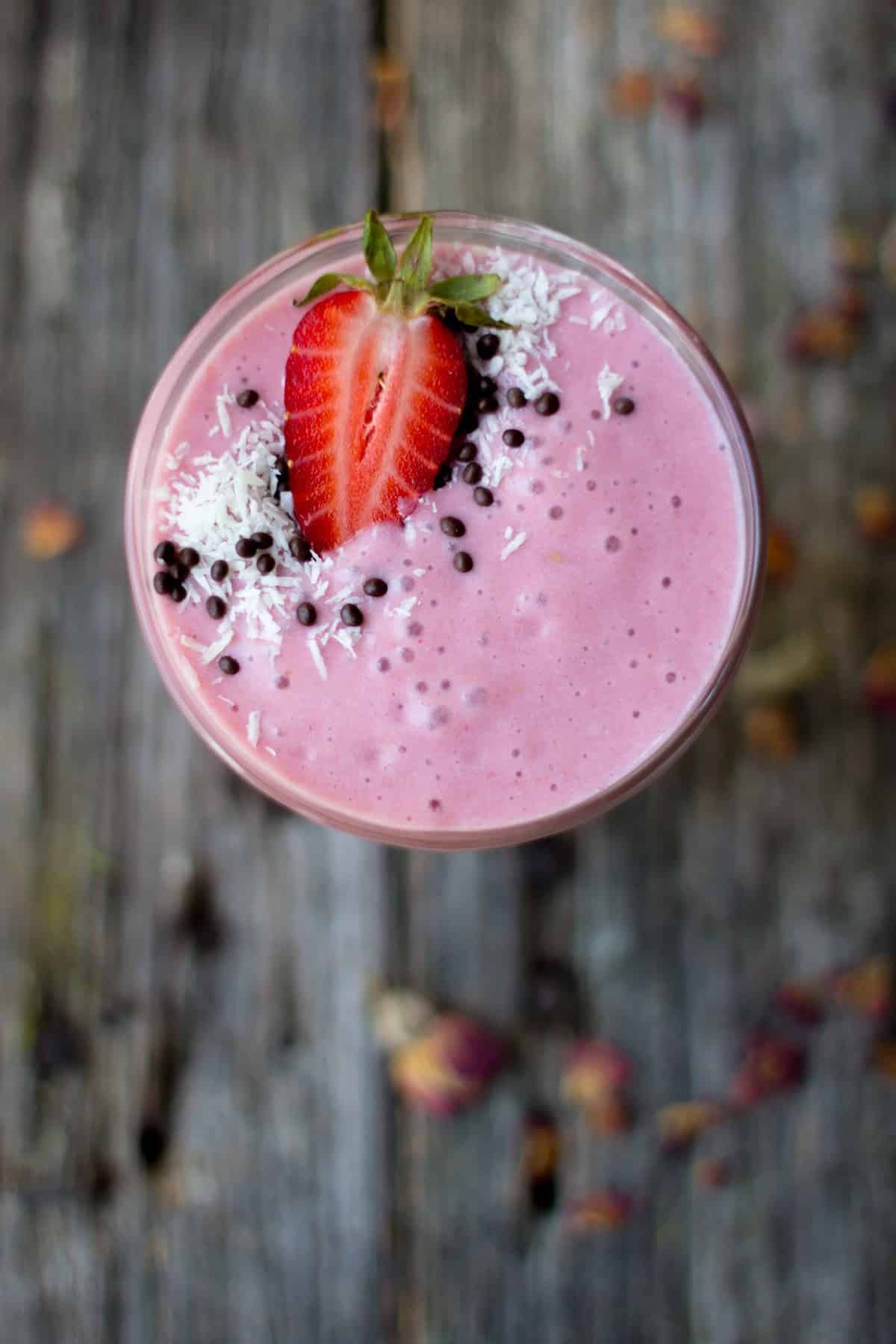 1. Rose 'n Berry Smoothie: This smoothie is sure to have mom singing your praises and bragging about your mad kitchen skills to all of her friends. Luscious fresh berries, raspberry jam and rosewater compliment each other perfectly in this sweet sip that can do double duty as breakfast or dessert!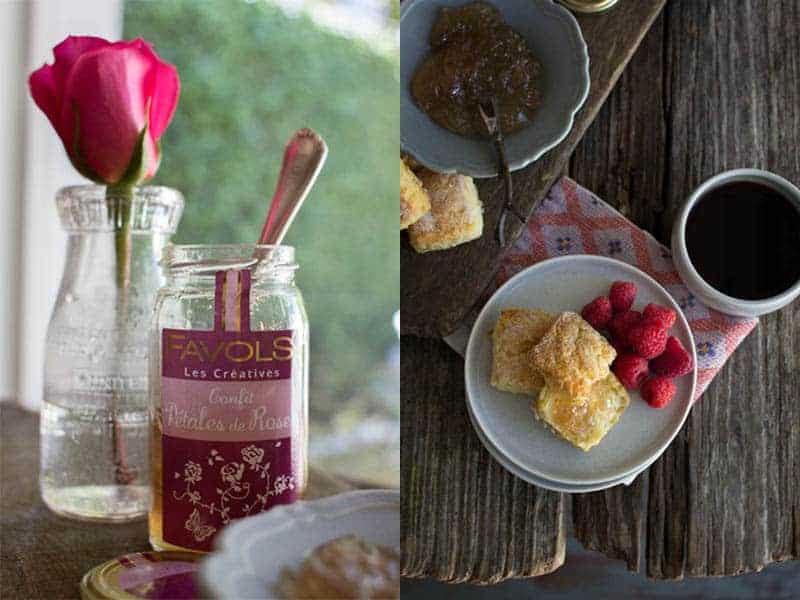 2. Rose Jelly with Sweet Biscuits: Looking for a unique way to start mom's special day? How about breakfast in bed with freshly baked biscuits and a slathering of rose petal jam? We made this batch of biscuits extra special and sprinkled some of the rosewater infused sugar from our Sparkling Rose Lemonade on the tops before baking. However, the jam alone is lovely and delicate with just the right amount of rose flavor to make your momma's taste buds swoon!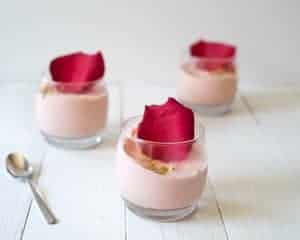 3. Cardamom and Rose Ice Cream: Here in Southern California, we seemed to have skipped right past spring and jumped into the Summer heat. This Rose + Cardamom ice cream is a tad bit fancy without the fuss. Your Mom is sure to be impressed with your gifting skills when you show up with a bowl (or pint) of this sweetness.
4. Mini Strawberry & Rosewater Pavlovas:
Looking for a way to really impress your mom? Pavlovas are the way to go! These irresistibly airy little gems with their crispy exteriors are spiked with rosewater then topped with whipped coconut cream, macerated berries and pistachio crumbs. It may all look and sound difficult, but this recipe is deceptively easy!
5. Sparkling Rose Lemonade with Rose Sugar Rim: What goes with Mother's Day just as much as roses? Brunch! So why not bring something sparkly and special to the table -- just like the woman you're honoring. This drink is SUPER easy to make and even easier to spike with vodka.. or champagne!
[mc4wp_form id="7635"]
SaveSaveSaveSave