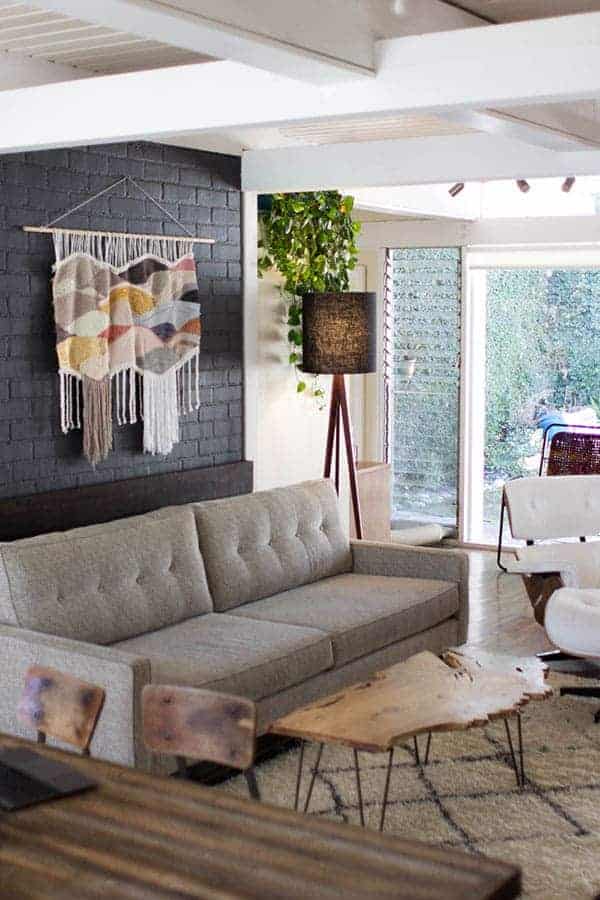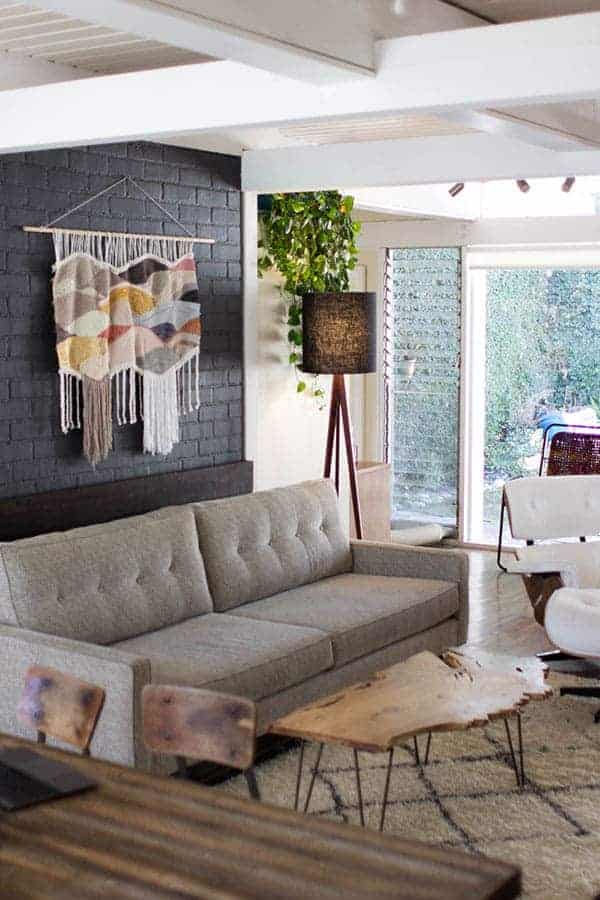 I feel like what people have on their walls says a lot about them. I mean, if you're making the effort to put it up and feel keen on staring at it everyday doesn't that mean something? There comes a time in your life when you stop shopping for the details of your life at mediocre chain stores and get yourself a handmade, hand-loved real piece of artwork. So how do you choose what goes up there? 
Weavings
 are a great way to add texture and color to space. Perfect in a corner next to a lonely plant or sweeping across the wall above the headboard, 
weavings
help make your space feel like home.
Ready to dive in and get one for yourself? Check out some of our favorite 
weavings handmade with love
.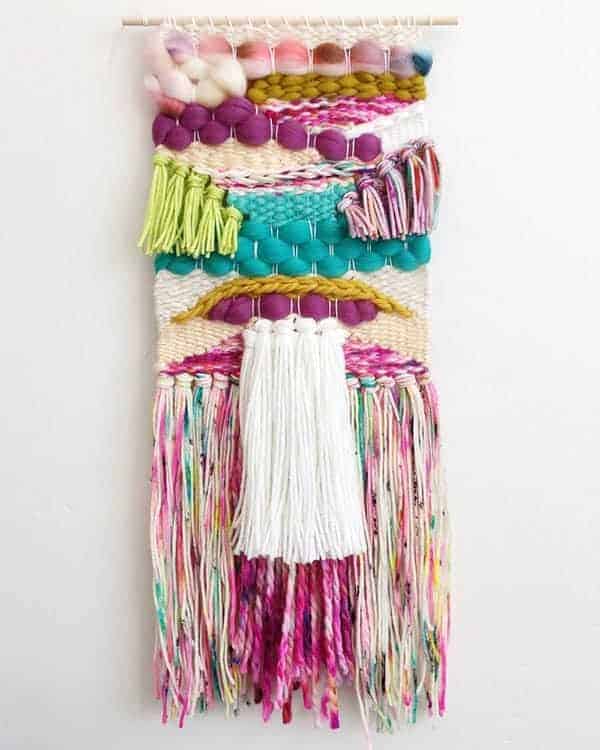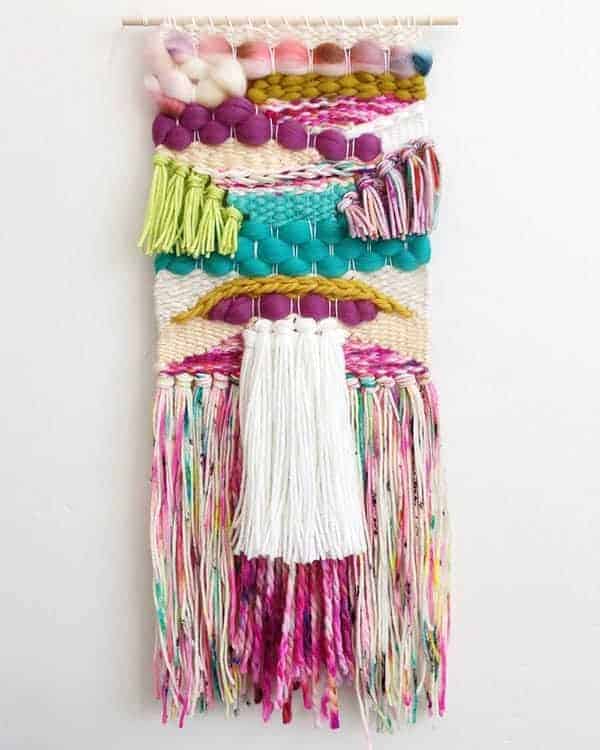 Wild Plum Co.  || Custom Hanging $73.00
I can't decide what I love most about Wild Plum Co., the perfect color combinations or the quirky names ("Fancy Francy" and "Shaggy Lady" are some of my favorites). I'm all about the pops of plum and lime in this one but if you're into something a little more unique, Cassie makes it easy to customize pieces. She even does minis! Um, yes please!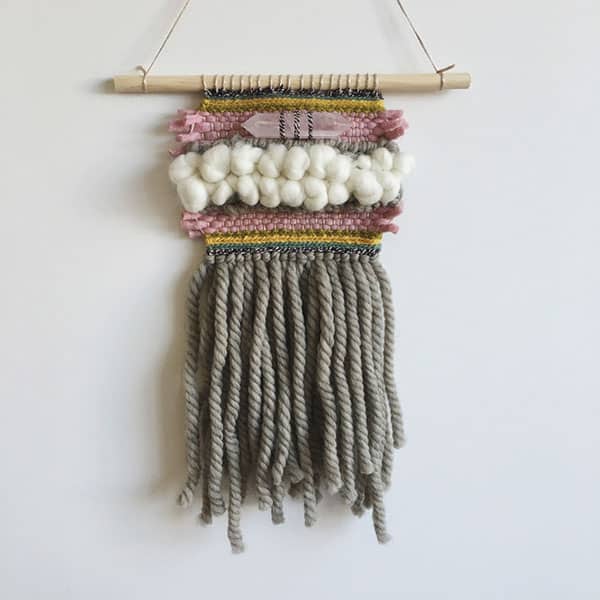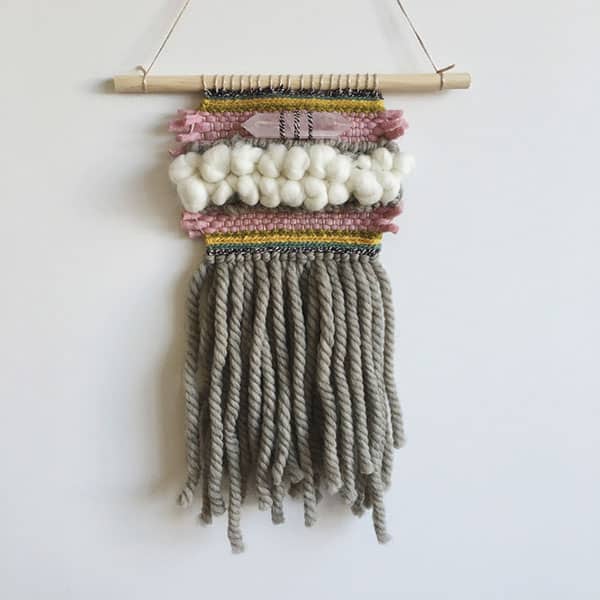 I have a crush and its on this piece from Courtney and the Babes. Its all in the details, am I right? As if the hand dyed wool from Uruguay, rose gold thread from France and vintage Italian thread weren't enough, there's a rose quartz! Serious Swoon!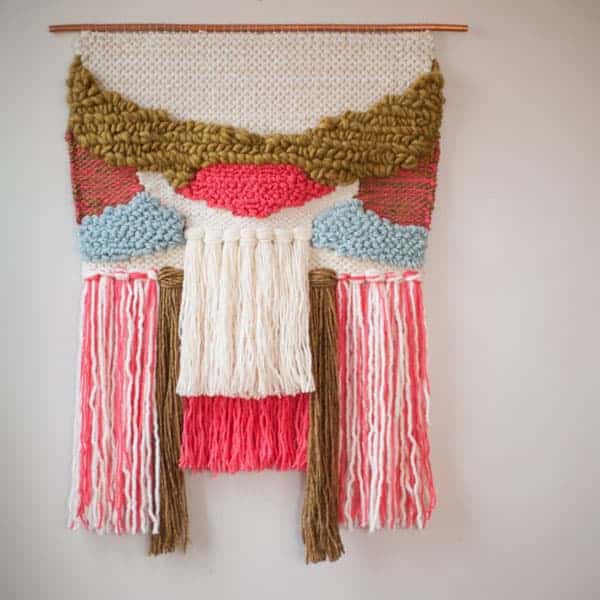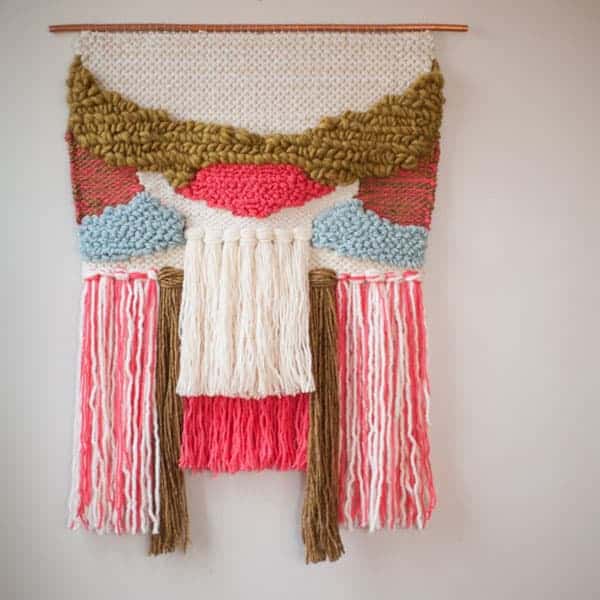 Loving the combination of coral, mustard and sky blue in this wall hanging from Smooth Hills Weaving. It reminds me of watching a colorful sunset. Did you notice that copper rod? Perfection!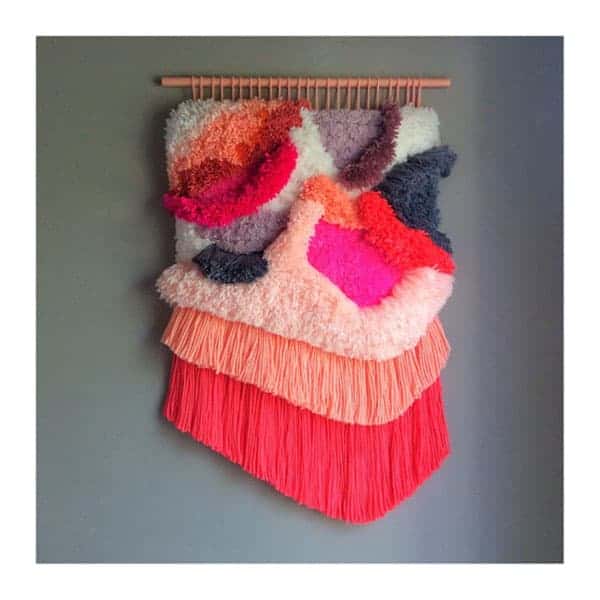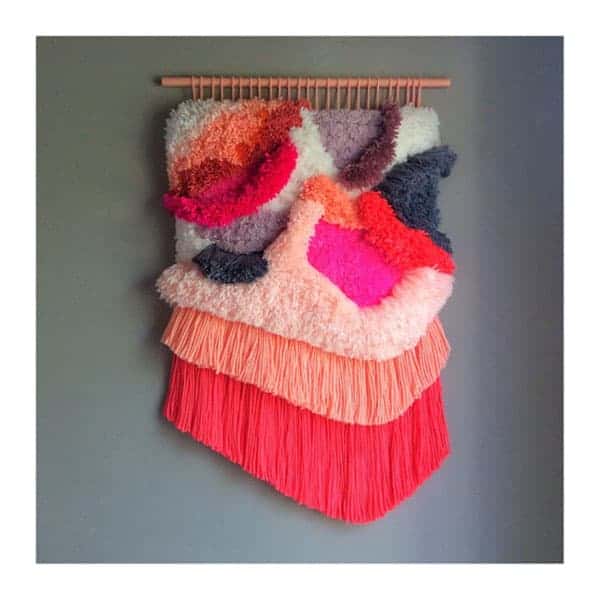 I mean, just look at this weaving! I'm drooling. The explosion of color and texture.. its like a big rad party on your wall! Judit's shop is loaded with brilliant color and inspiration, but if you can't find one you love, she's open to customs. Win! Plus, she makes pom pom garlands.. just throwing that out there.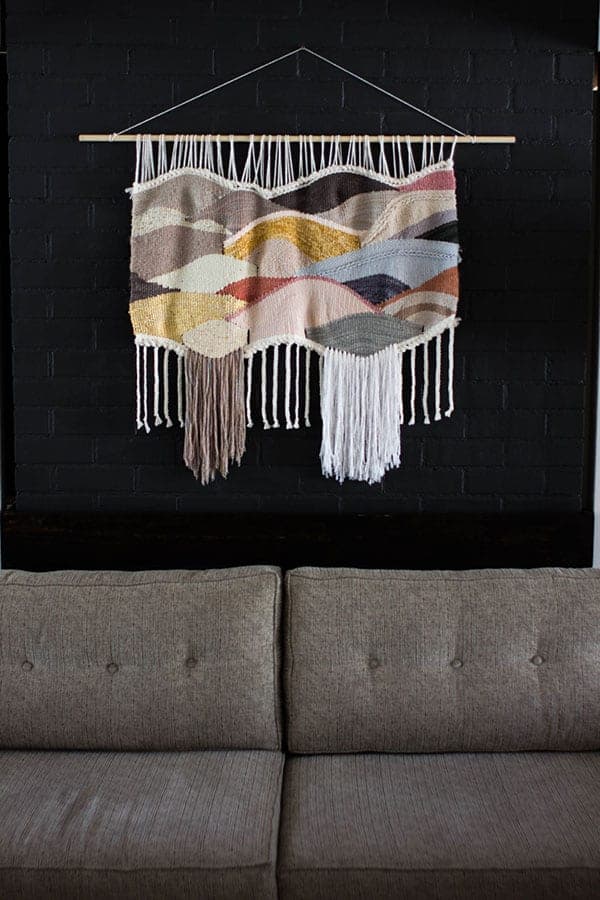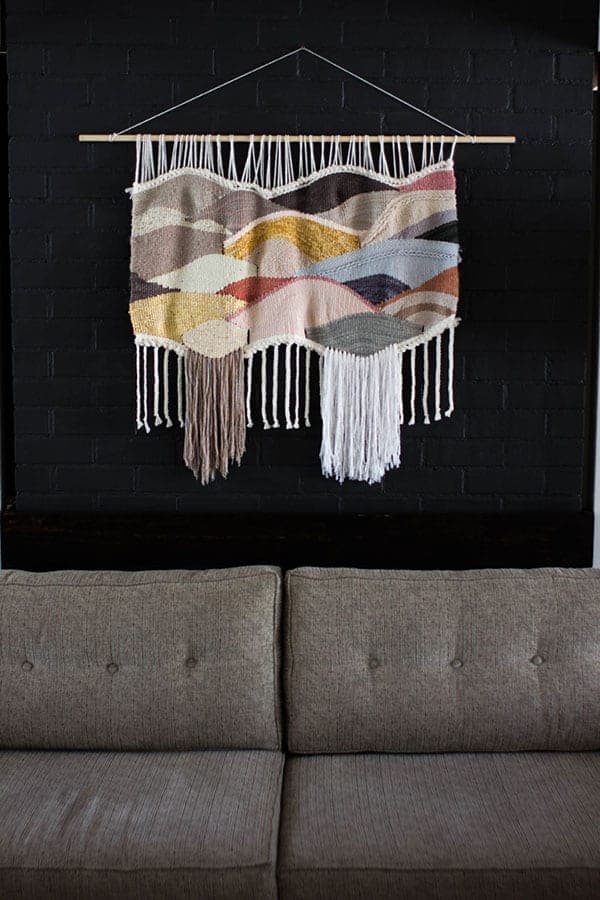 All the love for a local Long Beach lady crafting a brilliant business with her hands. And why not? This piece is stunning! Farron handcrafted "All the Feels" with only all vintage fibers - cotton
, alpaca, silk, acrylic & wool threads. 
You May Also Like