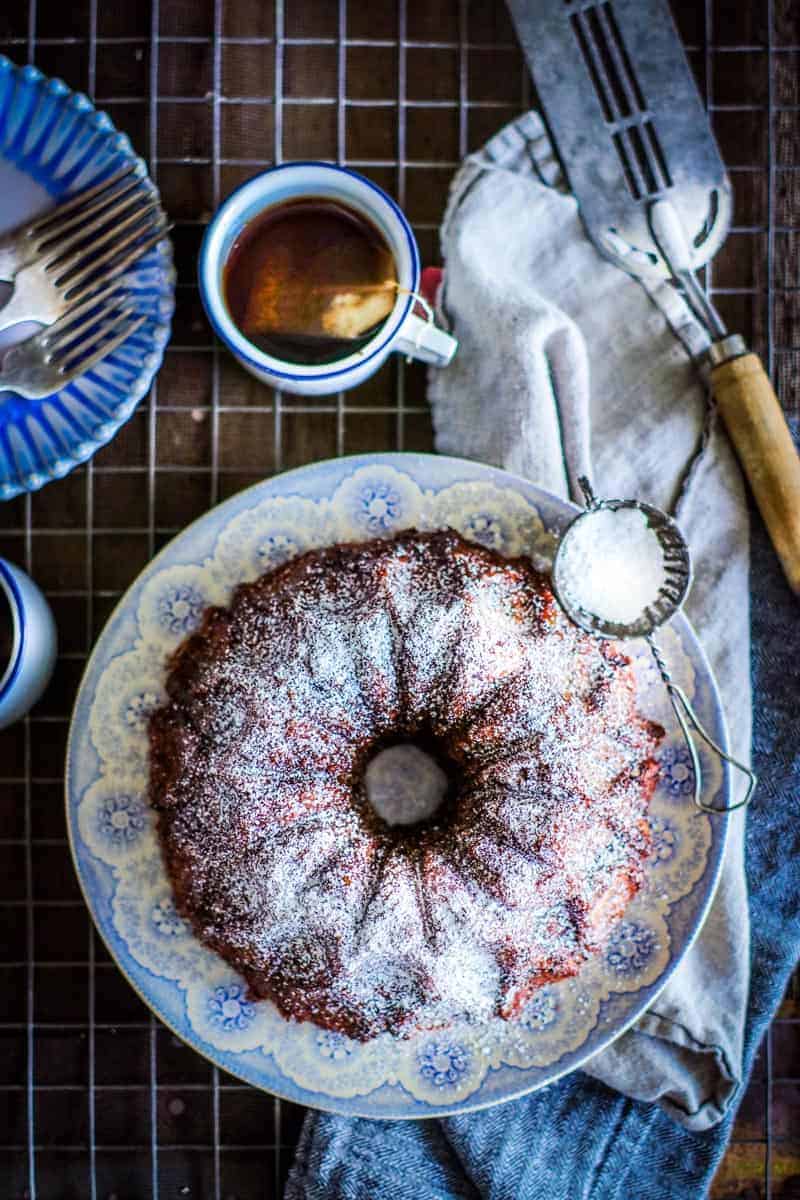 Check out this new twist on a classic, gluten free Apple Chai Monkey Bread!!
I absolutely love cooking with my kids, their curiosity in the kitchen is refreshing. They aren't afraid to mix and match flavors or play around with spices. There is no certain rule book or technique that has to be followed, they just experiment and it's wonderful! This Apple Chai Monkey bread comes from a recent cooking session with my 16-year old daughter and I think it might just be the most delicious thing we have ever made together. 
Eliza and I have been cooking together and making memories in the kitchen for years. Recently though she has really started exploring the world of baking because she has decided that after high school she wants to follow in my parent's footsteps and go to work in their bakery! She has been rotating between baking up cakes, cupcakes, brownies, and monkey bread for a few months now and trust me, none of us are complaining.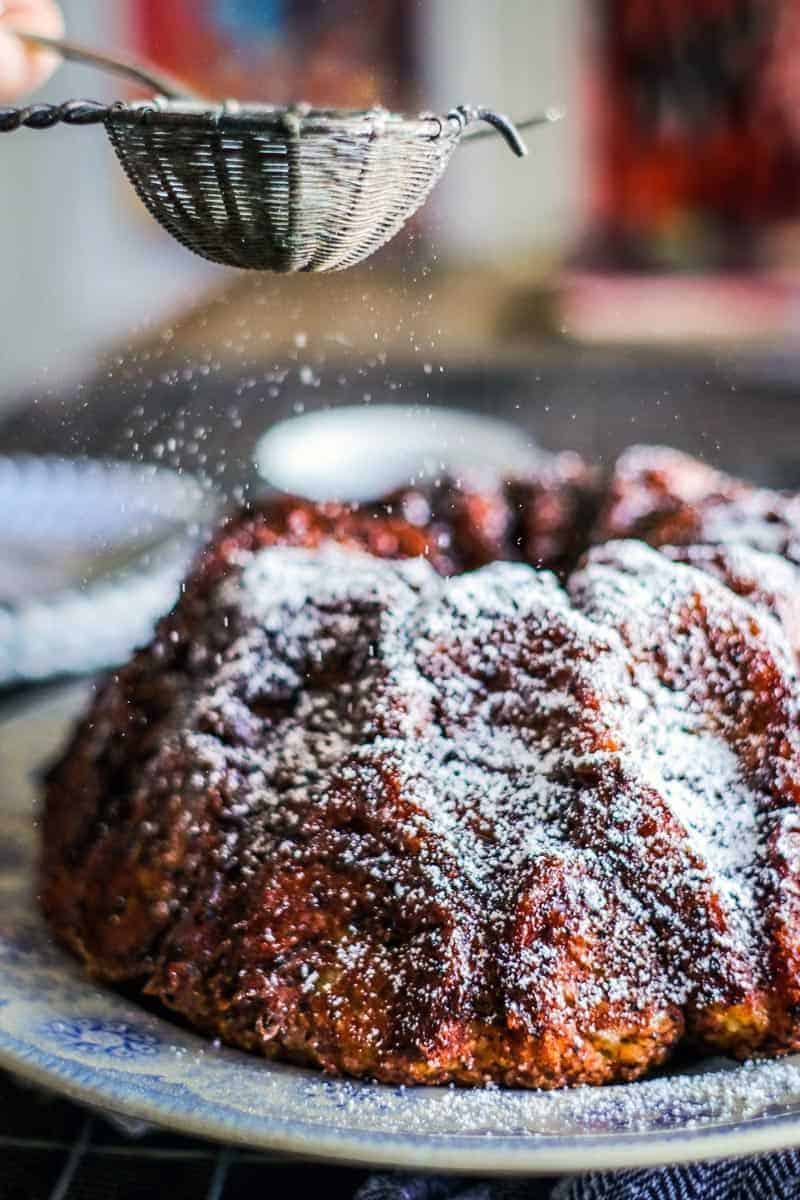 Some tips for this perfect gluten free apple chai monkey bread:
Eliza and I tested this gluten free apple chai monkey bread together a few times to come up with the perfect version of it and whether you slice it into wedges so you can see all of the beautiful ripples of chai cinnamon sugar running through or you pick it apart with your fingers the old fashioned way we think you are going to love it! Here are a few tips we learned in making this multiple times that we thought you might find useful.
First and foremost it is important to use the right apple. We love baking with Stemilt's Granny Smith Apples. They are firm with a strong tartness resembling that of a lemon and they help to keep the end product from being overly sweet.
Be sure to lightly oil your hands when you start to work with the dough after the first rise. It will help keep the sticky dough from sticking to your hands, which will save you a lot of frustration in the end.
Eliza realized the 3rd time we made this that if she sprinkled the chai cinnamon sugar topping into the lightly greased pan slightly coating it, every nook and cranny of the monkey bread would be completely covered in that ooey-gooey topping. Which is essential in our opinions!
Ready for the recipe? Simply click here to go to the Stemilt website for the recipe!
If you've tried this Gluten Free Apple Chai Monkey Bread Recipe, I would be so grateful if you would rate it. Let me know what you think in the comments below. I just love hearing from you, and your reviews and comments really help others that visit This Mess is Ours!
Want to see what else we have been cooking up with Stemilt's apples? Click on the links below!
Apple Halloumi & Labneh Flatbreads|| I chose to use Stemilt's Piñata Apples in these flatbreads because they are literally a flavor explosion for the taste buds. They have a bit of a sweet meets tart tropical vibe to them that we just love. And they bring a much needed crispness to these flatbreads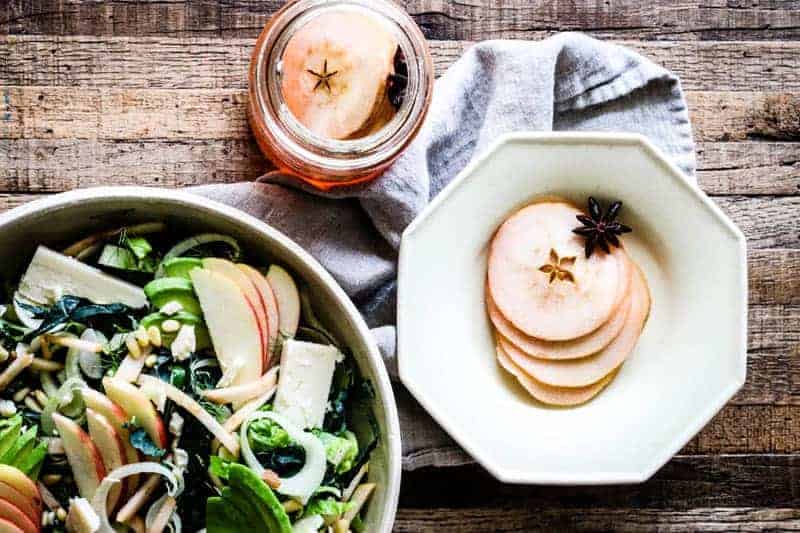 Quick Pickled Apples ||  Stemilt's Pink Lady apples are the perfect apple for pickling because they are very firm and dense in texture and have a wonderful tart flavor that I just love!
This Apple Chai Monkey Bread is the third in a year long partnership with Stemilt! We received compensation and product in exchange for it. Opinions are always our own. If we don't love it, you don't hear about it. Thanks for your continued support!
Want to be a part of our online community outside of the blog? It's easy!! All you have to do is follow @THISMESSISOURS on FACEBOOK, INSTAGRAM, TWITTER, YOUTUBE, or PINTEREST to see cooking demos and peeks into our day to day life.
What are the health benefits of apples?
The apple, especially with the skin left on, is packed with necessary nutrients that reduce risks of heart disease and diabetes and improve gut heath. The high fiber and water content in apples can also help with weight loss because they are so filling.
Click here more information about the health benefits of apples.
Frequently Asked Questions
SaveSave
SaveSave
SaveSave
SaveSave
SaveSave
SaveSaveSaveSave