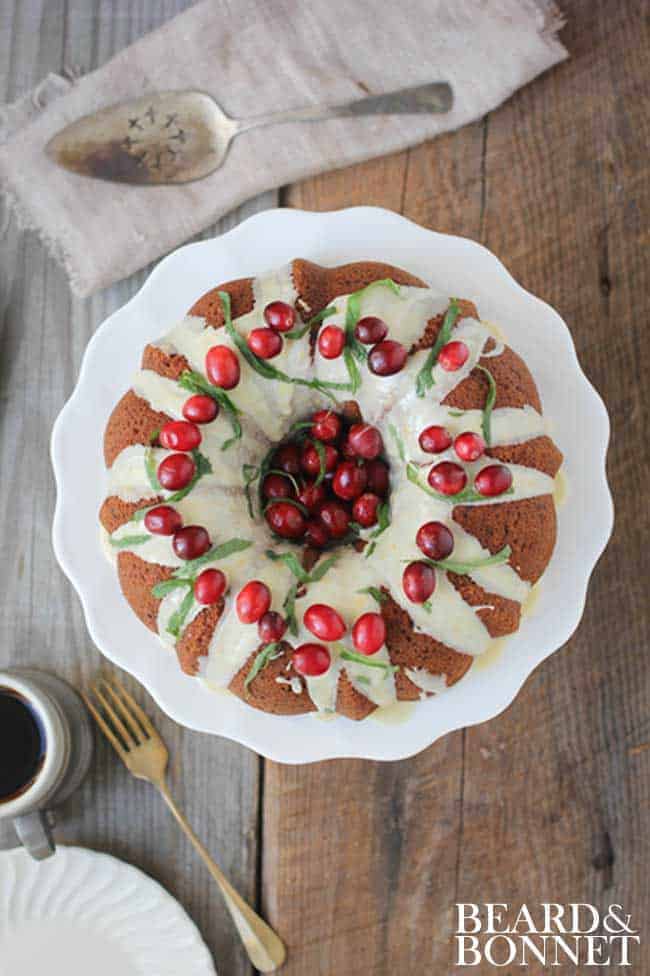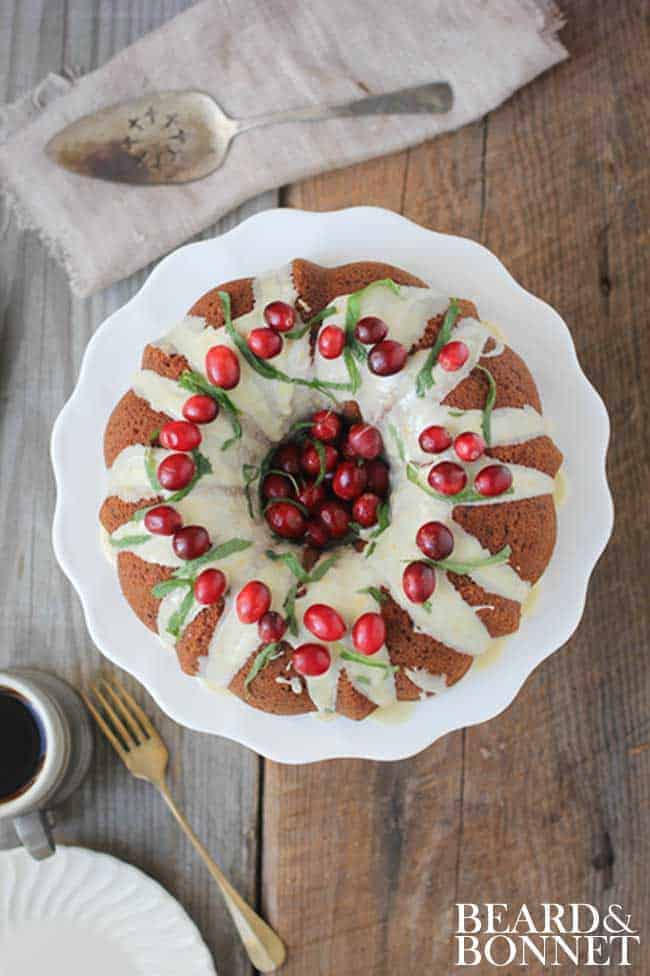 This cake is officially my new FAVORITE holiday dessert. I can't think of any flavors that I love more than cranberry, citrus, and coconut. On their own they are spectacular, but put them together and it's like a trifecta of flavor for your taste buds.
I personally think that this cake was a huge gluten free victory for me! You may think that a cake made with almond and coconut flours would be dense and possibly dry, but think again my friend. This cake is definitely hearty, but it has an amazing texture and is perfectly moist and spongy.
You should have seen my families faces when this cake came rolling out of the kitchen yesterday morning! I swear they were circling this photo shoot like hungry vultures. So of course when it was all said and done and I had enough pictures to share here with all of you I became Mom of the year and fed my family cake for breakfast followed by a trip to Disney for the day. I am pretty sure my kids will be talking about this one for years to come!
I am happy to be sharing this recipe on Potluck by Oh My Veggies today! Click here for the recipe.