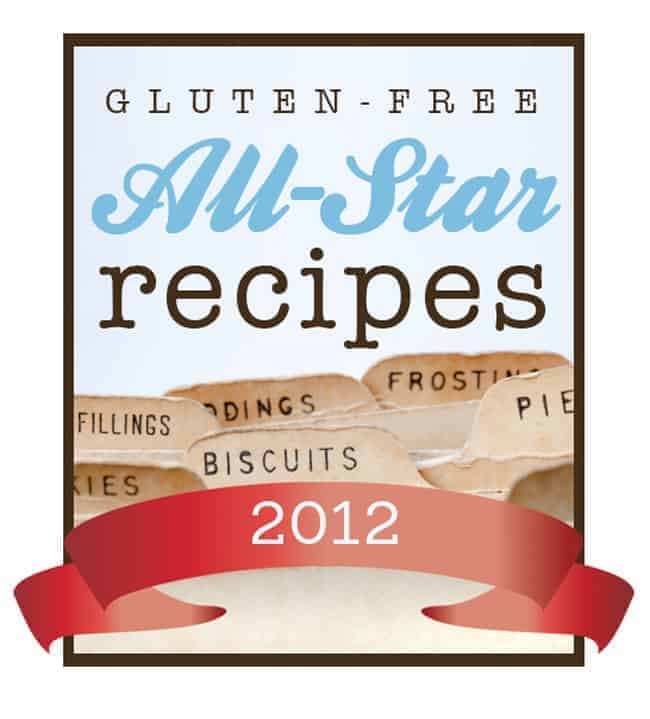 Today marks the beginning of a series of posts here at Beard and Bonnet that will highlight some of the best of the best gluten-free recipes of 2012. Over the next two weeks, a handful of top gluten-free bloggers will be here to share their hottest recipes of the year. These are recipes their readers have raved about and that have gone viral on the likes of Pinterest, Twitter and Facebook. But most importantly, they are fool-proof and tasty.
I am extremely honored to be a part of this event and encourage you to get to know the other bloggers that will be appearing here. Peruse their websites and be inspired! Each serves a special niche—all are 100% gluten-free.
So please join me here, December 18-31, for the 2012 Gluten-Free All-Star Recipes event. You won't want to miss a morsel!