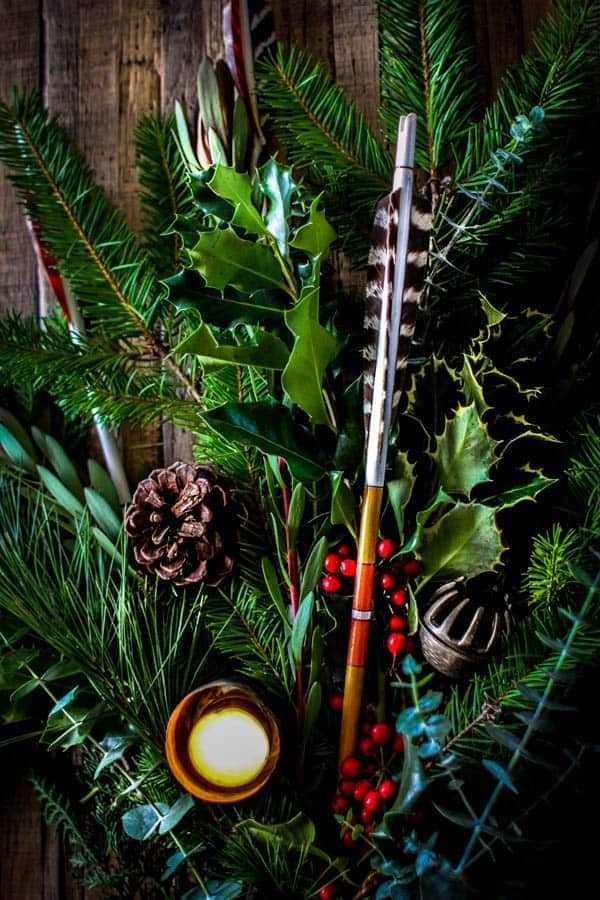 Building holiday centerpieces is officially my newest obsession. Along with cooking, it has become an activity that I have thoroughly enjoyed sharing with our friends and family this holiday season. There are lots of ways to build a beautiful floral centerpiece. Nevertheless, I've found the method below is by far the easiest that I've tried and it works without fail. So go ahead, put on some holiday tunes, have a pair of sharp scissors at the ready to clip stems, and get to building your very own DIY centerpiece for Christmas.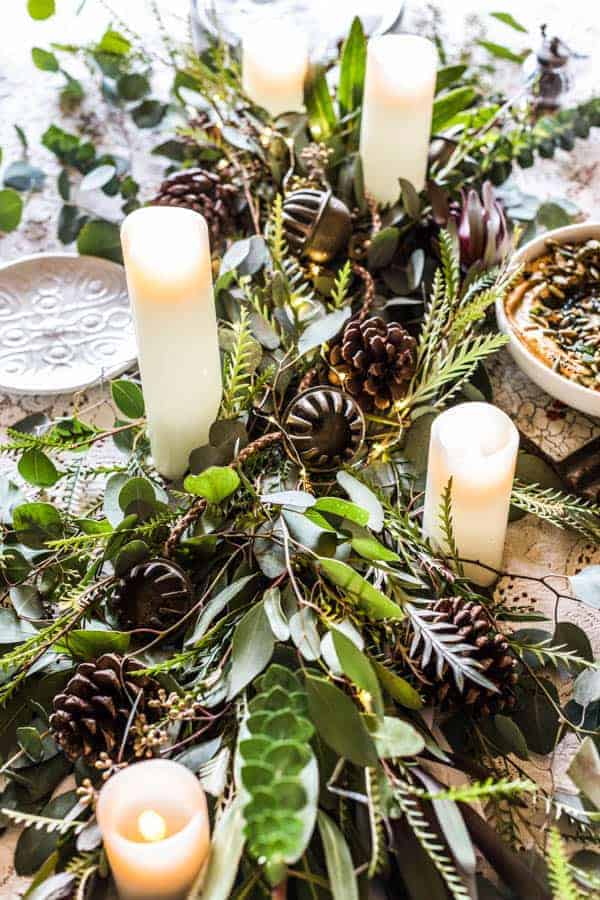 Steps for Building a DIY Centerpiece for Christmas
SELECT THE GREENERY
I used to be so intimidated in the floral department, but now I can't help but stop and check out all of the goodies every time I pop in the store. My favorite place to pick up greenery like the ones I used in these images is Trader Joe's. I find that they are cheaper per bunch than the regular grocery or traditional florists.
My dining table is 7 feet long and I can build one of these "tablescapes" with 4 or 5 bunches of greens. If your table is larger or smaller, simply adjust up or down according to your needs. The types of greenery listed below are some of my favorites to use. However, feel free to branch out and use others. (Just do me a favor and leave a comment about your favorites so I can add them to my list to try! )
Leucadendron Safari Sunset || silver dollar eucalyptus|| seeded eucalyptus || baby blue eucalyptus || grevillea ivanhoe || evergreen trimmings || holly branches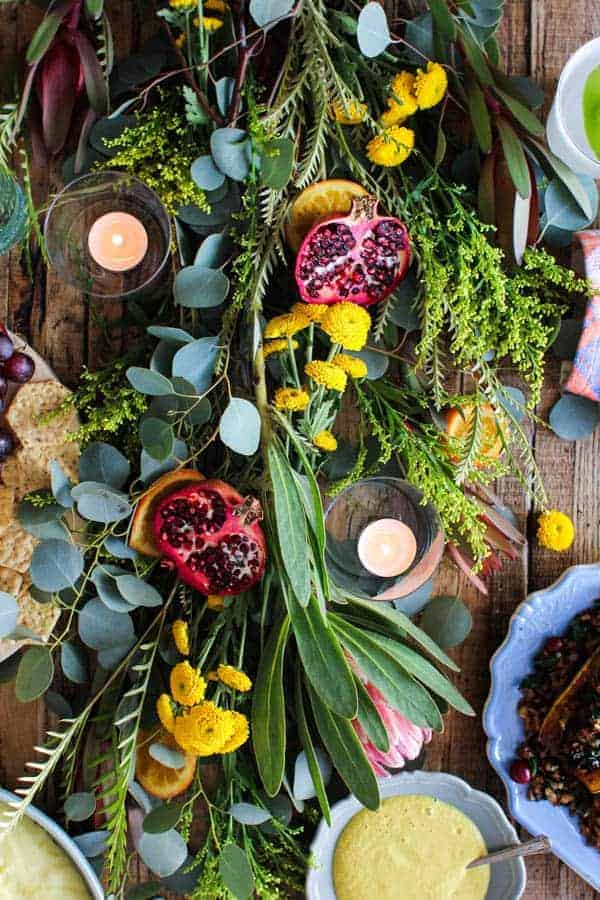 PICK OUT A FEW ANCHOR PIECES
I love dreaming up new ways to give each centerpiece its own personality. My favorite would have to be the vintage arrows and bells that I tucked into this year's Thanksgiving arrangement. Below are some suggestions for you to get your imagination going, but the sky is the limit!
pine cones || ornamental gourds  || fresh/dried fruit || large florals like sugarbush flowers || bunches of smaller flowers like marigolds or Queen Anne's Lace || candles || mini string lights  || vintage bells || arrows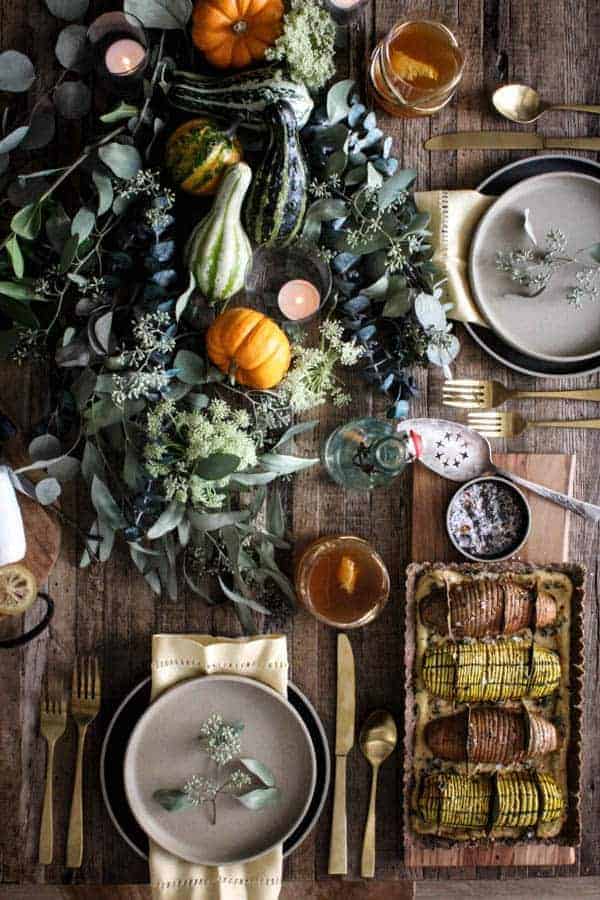 THE BUILD 
First, start with 2 of the larger, thicker stems of greenery, like eucalyptus. Lay them out end to end in opposite directions to the length you would like for the centerpiece to be. Next, lay in layers of greenery, fanning the greenery out on both sides until it is your preferred width. Layer in greenery until the bottom layer has completely covered the table.
At this time, you can start placing in the larger anchor pieces, blooms, and natural elements like pine cones. Fill in any remaining holes with small sprigs of greenery until you feel that the centerpiece is full. And now you have your very own DIY centerpiece for Christmas.
Want to be a part of our online community outside of the blog? It's easy!! All you have to do is follow @THISMESSISOURS on FACEBOOK, INSTAGRAM, TWITTER, YOUTUBE, or PINTEREST to see cooking demos and peeks into our day to day life.
SaveSave
SaveSave
SaveSave
SaveSave
SaveSave
SaveSave
SaveSave
Frequently Asked Questions