This post contains affiliate links. If you make a purchase from one of these links we will receive a small percentage in return. We use these funds to continue to bring you new recipes and posts and greatly appreciate your support!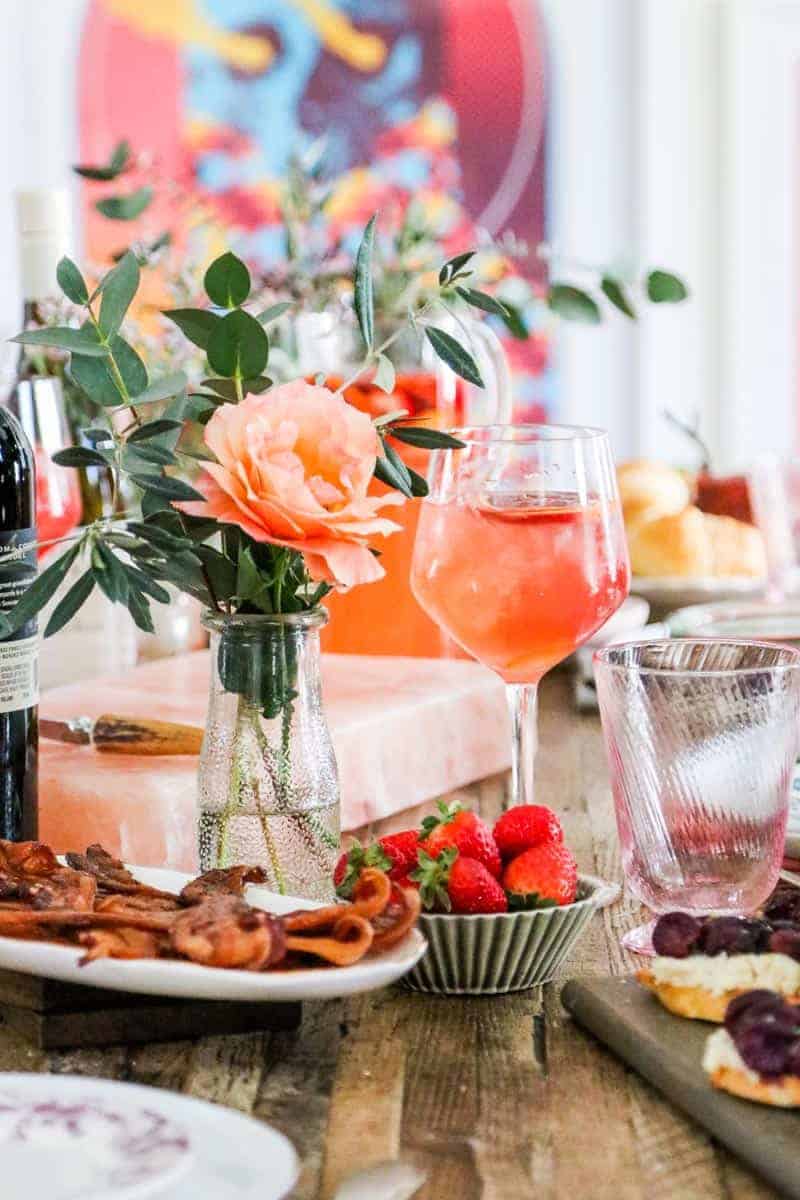 There are a lot of things that the fine folks of Southern California do well, but #1 on the list of foodie things that impressed this little southern transplant when I moved here was that So Cal natives have brunch figured out. They just know how to host a brunch party. To be honest, I think they might just do it better than we do it in the south! Today the Friends Who Fête girls, Aida Mollenkamp, Kate Ramos, and I are teaming up again to show you how we host a So Cal inspired brunch and I'm pretty sure you are going to want to know how to host a brunch party yourself asap, no matter where you live.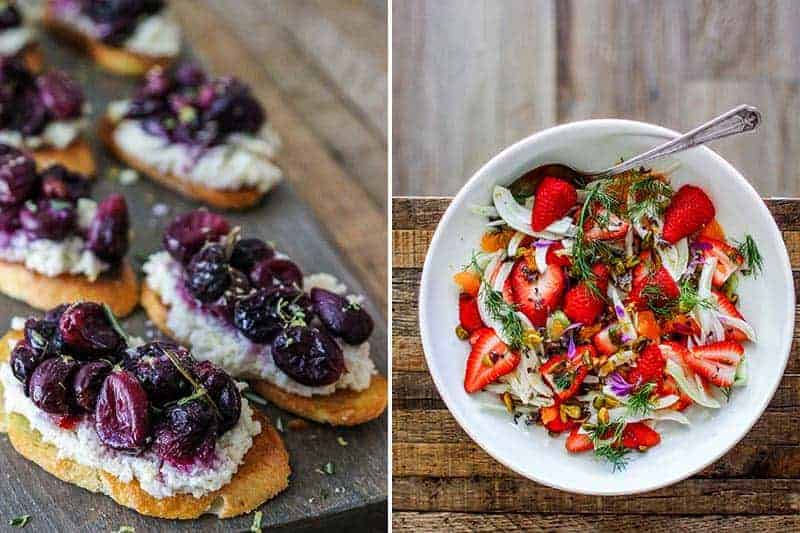 The Eats || Brunch should be easy with lots of dishes that you can make ahead. We believe that you should have the luxury of sleeping in and still be able to leisurely pull everything together before your friends arrive and this menu does just that. While we definitely included a few savory items in our menu the bulk of it was very fruit-forward since it was inspired by all of the amazing produce that grows here in Southern California like citrus, berries, grapes, and almonds.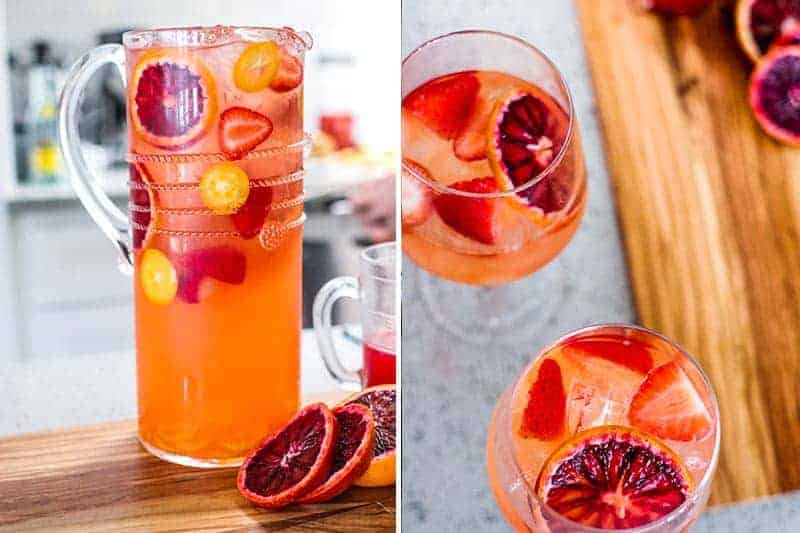 The Sips ||
A good brunch needs a cocktail and while mimosas's seem to be the staple boozy sip for most brunch settings
Aida likes to swap it up by serving an unexpected white wine sangria loaded with fresh seasonal citrus like blood oranges, kumquats, and Cara Cara oranges.
She also added freshly picked strawberries and raspberries from the farmer's market. You will want to also offer non-alcoholic sips at your So Cal inspired brunch like sparkling water and
fresh pressed juice
.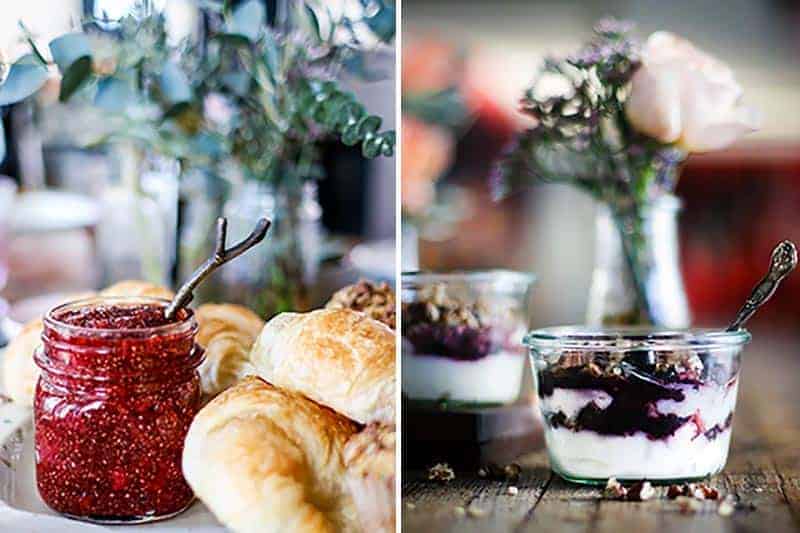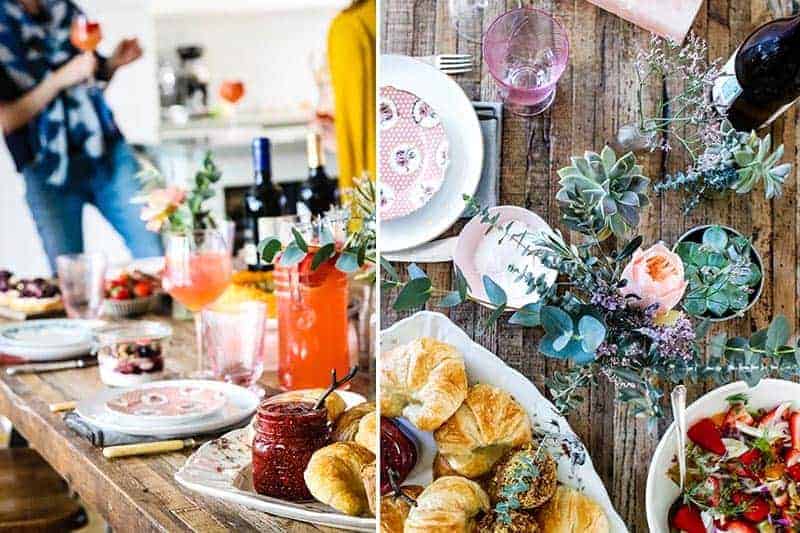 The Table Setting || We used an eclectic mix of new and old items to prop our So Cal brunch table along with local native plants like olive branches, eucalyptus, succulents, and roses. All in all it was a beautiful afternoon filled with good friends, delicious food, and a virtually stress free set up! There were a few of our props that are stoppable so I will link those here in case you feel like replicating the look of our brunch!
Want to be a part of our online community outside of the blog? It's easy!! All you have to do is follow @THISMESSISOURS on
FACEBOOK
,
INSTAGRAM
,
TWITTER
,
YOUTUBE
, or
PINTEREST
to see cooking demos and peeks into our day to day life.
SaveSave
SaveSave
SaveSave
SaveSave
SaveSave
SaveSave
SaveSave
SaveSaveSaveSave
SaveSave
SaveSave
SaveSave