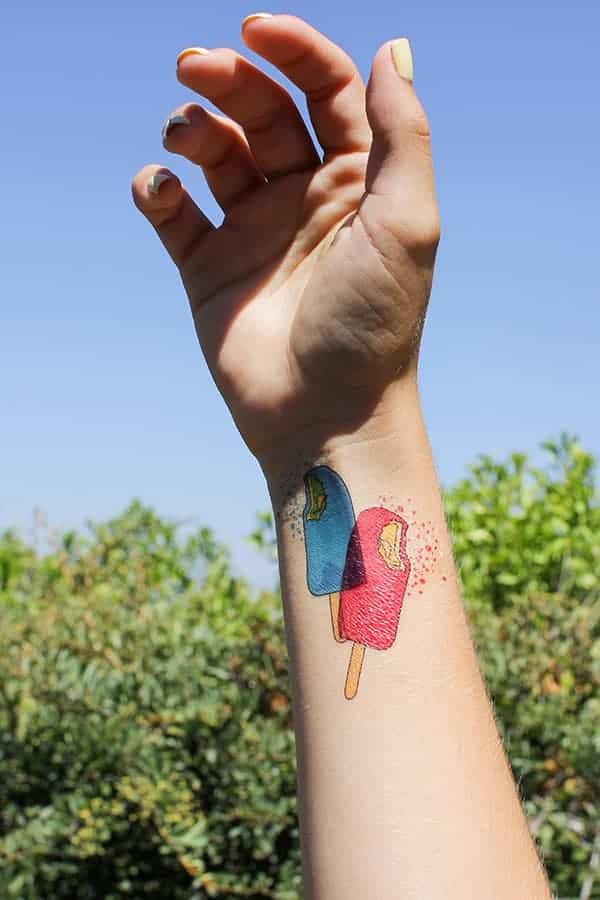 Kid's of all ages, myself included, love temporary tattoos. I mean seriously, whats not to love? They're bright and colorful and don't require a long term commitment.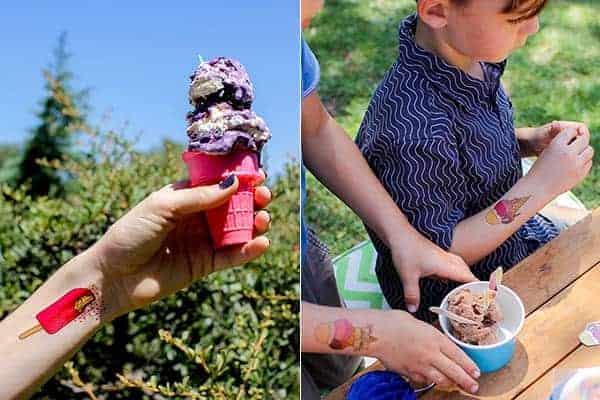 Todd and I worked together to design these frozen treat inspired temporary tattoos for the ice cream social we recently hosted with our Friends Who Fête gal pals, Aida of Salt & Wind and Kate of ¡Hola Jalapenõ!. To say that these temporary tattoos were a hit would be an understatement! The kids went nuts for them and the adults couldn't believe we used our own drawings, home printer, and printable tattoo paper to make them.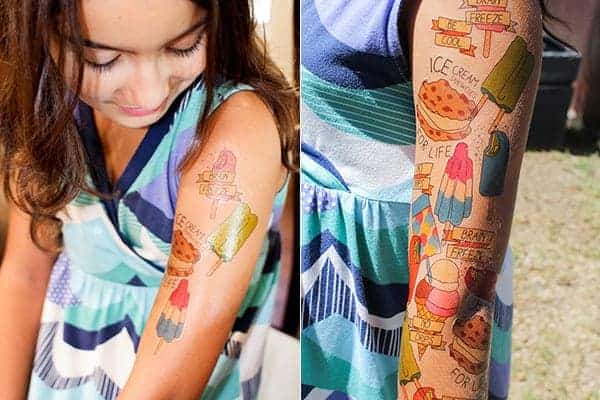 We first learned how to create temporary tattoos when we stumbled upon a blog post by A Beautiful Mess. I had always considered making our own for the kids with Todd's drawings, but never thought it was as easy as pressing the print button. All of the kids at the ice cream social loved the custom tattoos so much we wanted to share them with you too. Just click on the image below to download your own sheet of custom ice cream inspired tattoos and be sure to share your ice cream tats by posting an image to social media and using the hashtag #FriendsWhoFete!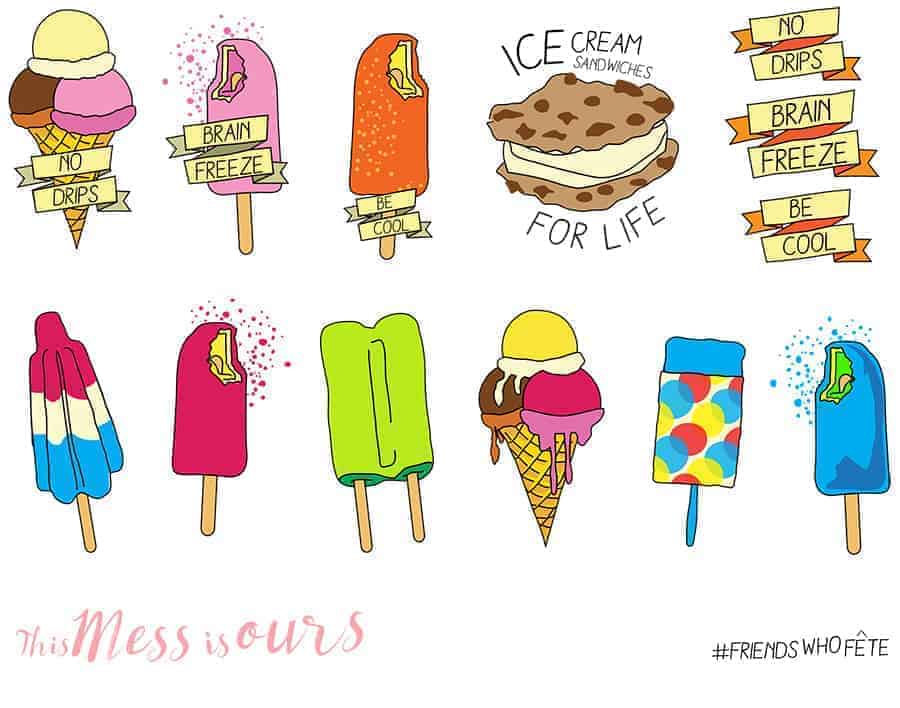 SaveSave