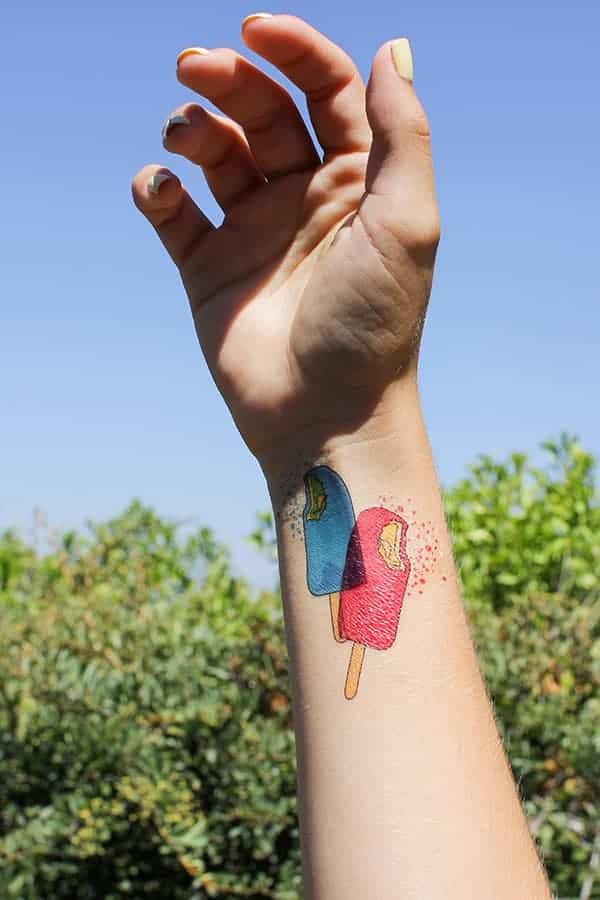 Have you ever wondered how to make temporary tattoos? Kid's of all ages, myself included, love temporary tattoos. I mean seriously, whats not to love? They're bright and colorful and don't require a long term commitment.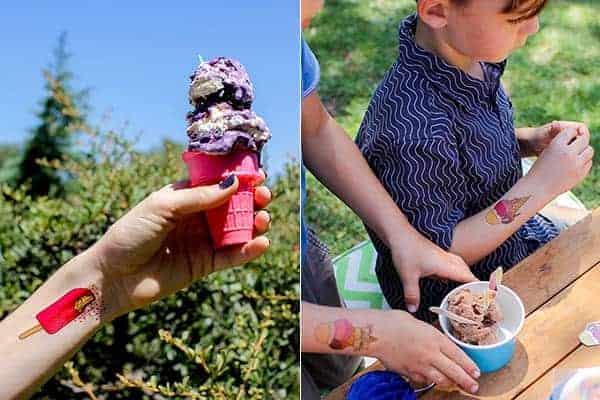 Todd and I worked together to design these frozen treat inspired temporary tattoos for the ice cream social we recently hosted with our Friends Who Fête gal pals, Aida of Salt & Wind and Kate of ¡Hola Jalapenõ!. To say that these temporary tattoos were a hit would be an understatement! The kids went nuts for them and the adults couldn't believe we used our own drawings, home printer, and printable tattoo paper to make them.
Getting started
So you're ready to learn how to make temporary tattoos? It's pretty simple to get started.. you just need a theme. We chose ice cream to base our drawings on because we thought the kids would love it (and they did!). It was also a nice party favor, and gave everyone something to take home at the end of the day. In our case we drew the designs on the computer, but you can just as easily download some clip art to use instead. There are tons of websites offering free clip art, so take advantage of it.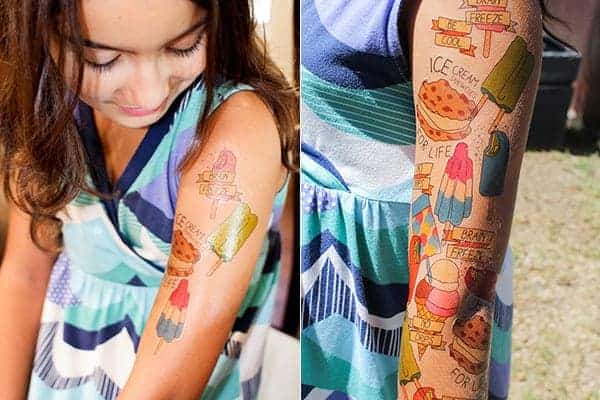 Push button party favors
We first learned how to create temporary tattoos when we stumbled upon a blog post by A Beautiful Mess. I had always considered making our own for the kids with Todd's drawings, but never thought it was as easy as pressing the print button. But literally, that's it. Follow the instructions of the paper supplier as it's a two-part process. You'll print the images on to paper, and then apply it to the protective glue layer. This will help to be sure your images adhere to the application paper.
All of the kids at the ice cream social loved the custom tattoos so much we wanted to share them with you too. Just click on the image below to download your own sheet of custom ice cream inspired tattoos and be sure to share your ice cream tats by posting an image to social media and using the hashtag #thismessisours.
That's it! I can wait to see what you come up with!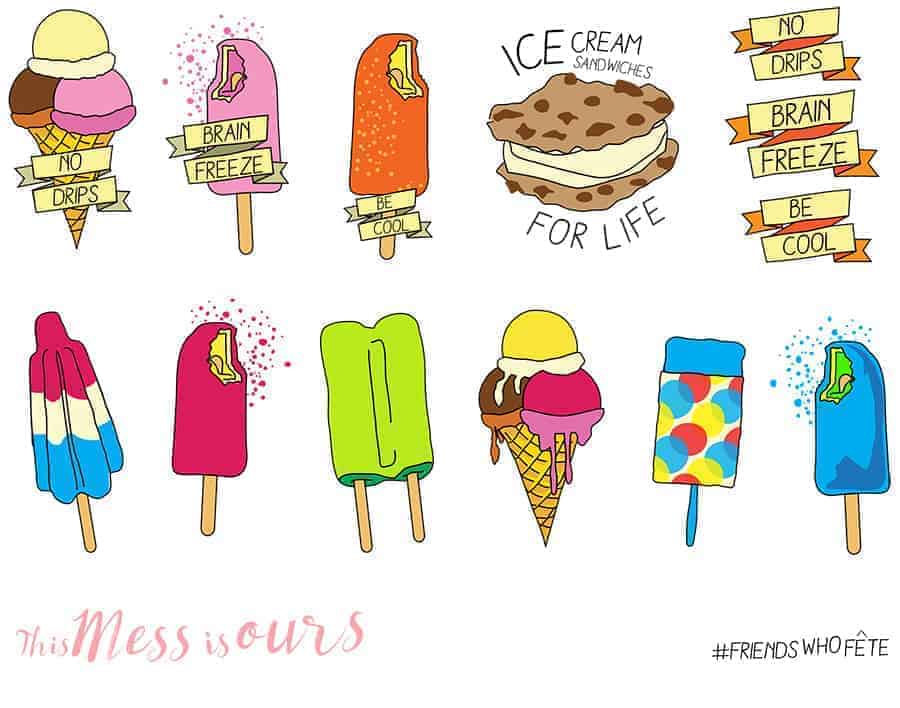 SaveSave