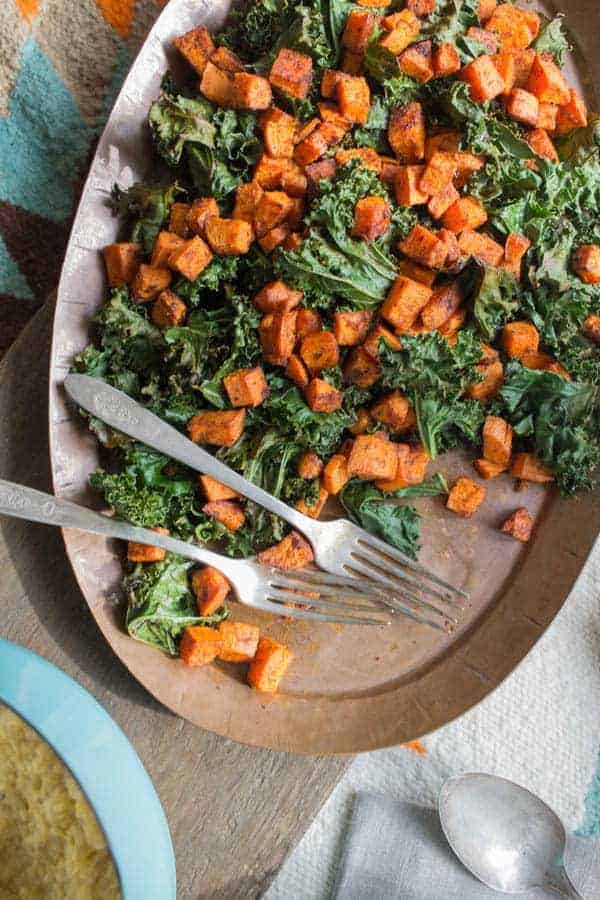 I swear the weather here in Southern California is manic right now. It just can't make up it's mind! One day it's hot and humid, then it's cold and rainy. We are literally going from bathing suit weather one week to sweaters and boots the next. With the mercury jumping and diving all over the place my body is confused and can't decided if it is craving comfort food or simple salads...good thing this Oven Roasted Kale & Sweet Potato with Creamy Polenta serves up a bit of both!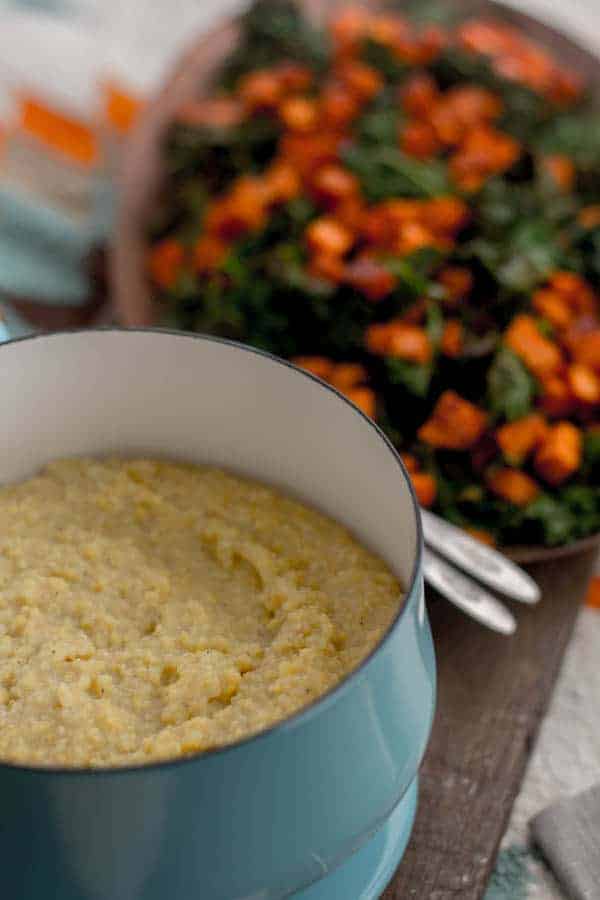 Roasted kale and sweet potatoes are on a regular rotation around here. I love cooking up a big batch at the beginning of the week and using them to make everything from tacos to breakfast hash all week long.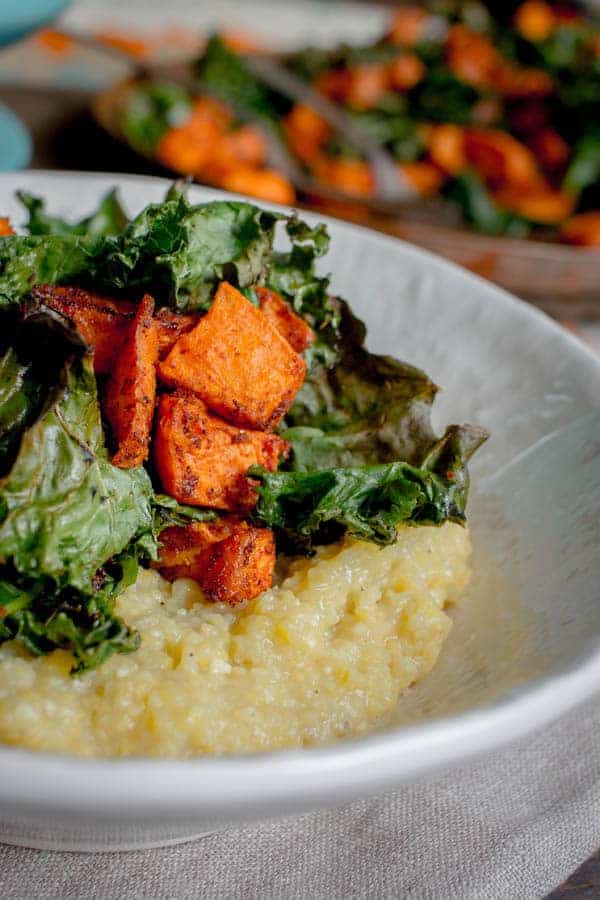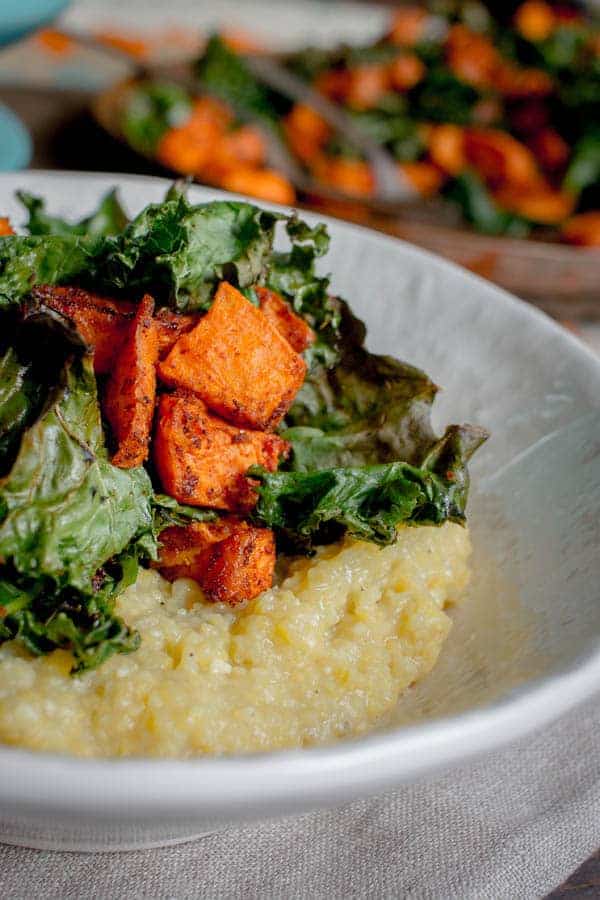 When I am looking for something really hearty though I love topping creamy polenta with this classic roasted veggie combo. It's delicious, filling and good for us which pretty much meets every requirement I have for our family dinners!
Get these tasty recipes on the Massel website by clicking here!
[mc4wp_form id="7635"]
Speaking of my friends at Massel, they have put together another amazing FREE chapter to their eBook and it is packed full of amazing gluten free recipes from some of their favorite bloggers from around the web! (Look out for a few from me in there too!) The book is easy to download and use on any device, and what's better is that there will be even more recipe books released over the coming months, featuring more recipes straight from my kitchen! If you want to be the first to know about these upcoming editions, you can subscribe to the Massel newsletter.
Click here to download the newest chapter of delicious Massel recipes!