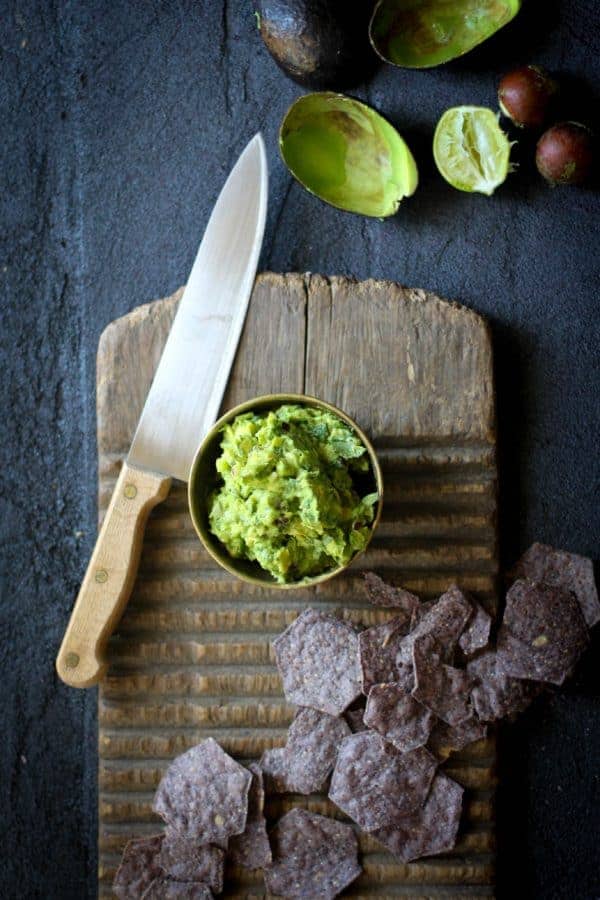 Until I visited California the first time I had never had proper guacamole. Growing up in Birmingham, AL I was more familiar with the guacamole they jam into a caulk gun at Taco Bell. Runny, goopy, GROSS! Ok, now I am embarrassed.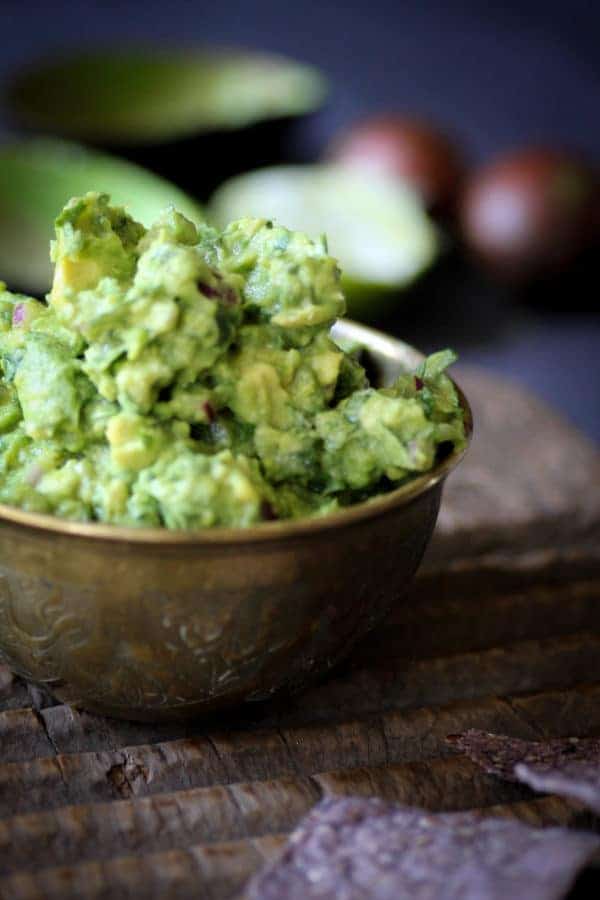 In my late twenties, I met Todd who happened to grow up in Southern California where avocados are king and everyone has a special guac recipe of their own. I was terrified the first time I flew out with him to meet his mom and she told me that she was making her homemade guacamole for me. I really didn't have much guacamole experience to go on, but I put on a brave face and told her I couldn't wait to give it a try!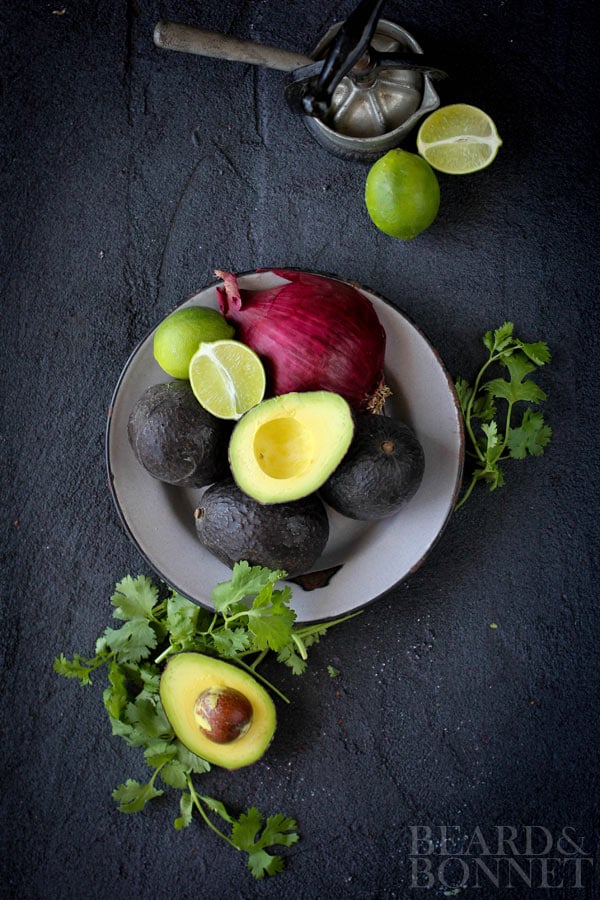 What she brought out of her kitchen that evening was unlike any guacamole experience I had ever had! It was full of lime, red onion, and cilantro (the prettiest shade of green I had ever seen) and was the farthest thing from caulk gun guacamole I could have imagined. It was SO good in fact that I was tempted to eat an entire bowl in one sitting. Although I still don't know her exact recipe, I have spent lots and lots of time over the past 8 years tweaking my own version of her amazing guac and I have to say that I think I'm close! We eat a big bowl of this almost every weekend and when I am having a particularly frustrating day nothing makes me happier than whipping up a big bowl, grabbing a bag of tortilla chips, and hanging out with my family on the patio to unwind.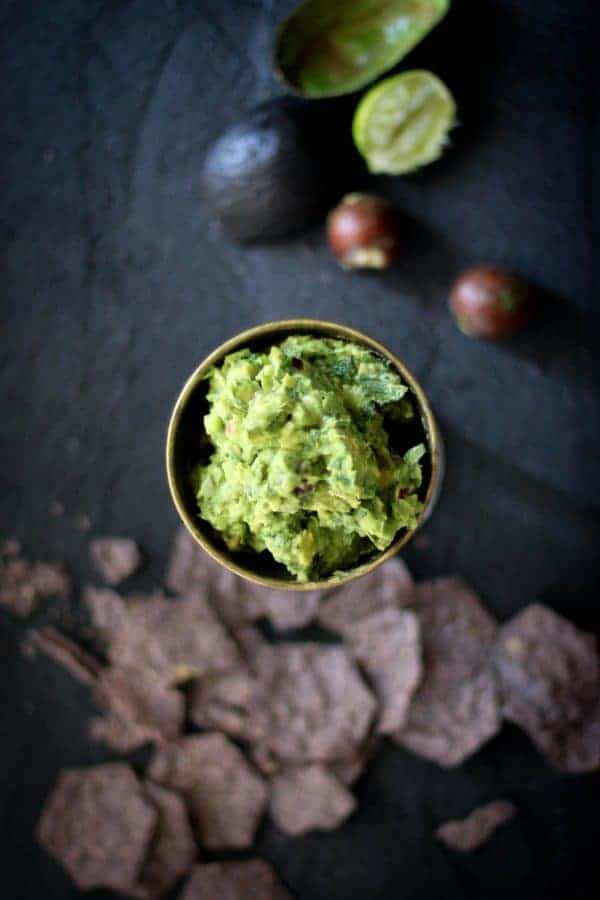 Print
Quintessential Guacamole
3

ripe Hass avocados
Juice of

2

limes (about

2 tablespoons

)

⅓ cup

finely chopped red onion

½ cup

minced cilantro leaves

½ teaspoon

kosher salt
Instructions
Cut the avocados in half lengthwise. Remove the pit from the avocado and throw it away. Scoop the avocado from the skin with a large spoon, and place the flesh of the avocado in a mixing bowl. Add the lime juice, red onion, cilantro, and salt into the mixing bowl. Using a fork begin mashing the avocado flesh and the other ingredients together until the mixture is completely combined. You are looking for a texture that is in between chunky and smooth. Serve with tortillas.
Recipe Card powered by