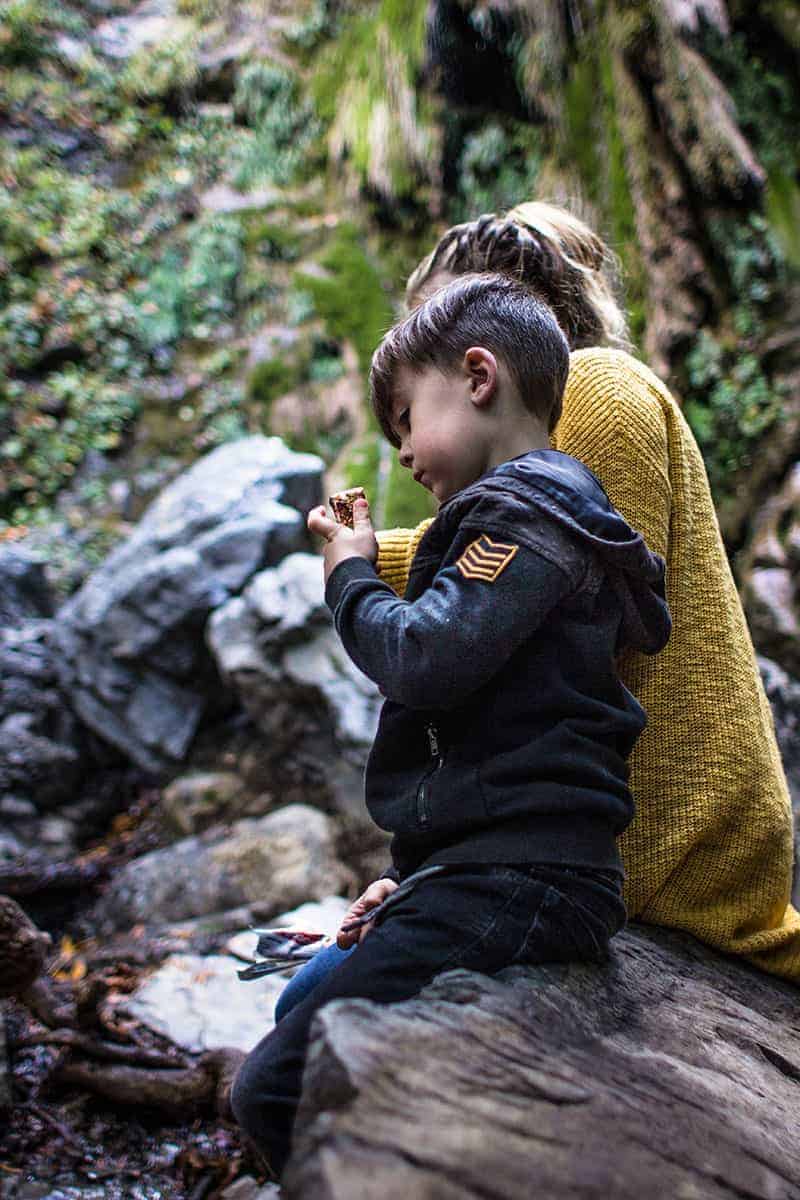 The season of cookies and baked goods is officially upon us and I don't know about you, but for me, while I love all things sweet and decadent I don't really feel my best when I'm eating that way. If I was to indulge the way I really want to indulge during the holidays I not only wouldn't be able to button my pants come Christmas morning, but I would be a complete and total wreck physically and emotionally from all of the sugar and processed ingredients. That is why I'm so grateful for these healthy cookie recipes.
While I'm not saying I won't wholeheartedly indulge from time to time this season in completely decadent, sugar laced treats, I am very publicly setting the intention to incorporate lots of foods that not only taste indulgent but are actually full of good-for-me ingredients too! For me, pure irresistible decadence during the holiday's comes in the form of all things chocolate. I literally have no self-control when it is in front of me no matter what form it comes in, so I figure this year I'd better have a plan for whatever kind of chocolate filled craving comes my way.
From easy and convenient goodnessknows snack squares that I can carry with us literally anywhere, to a unique healthy spin on one of my favorite childhood treats, chocolate pudding. The 5 chocolate-packed healthy indulgences I'm sharing here with you today are sure to come in handy this holiday season!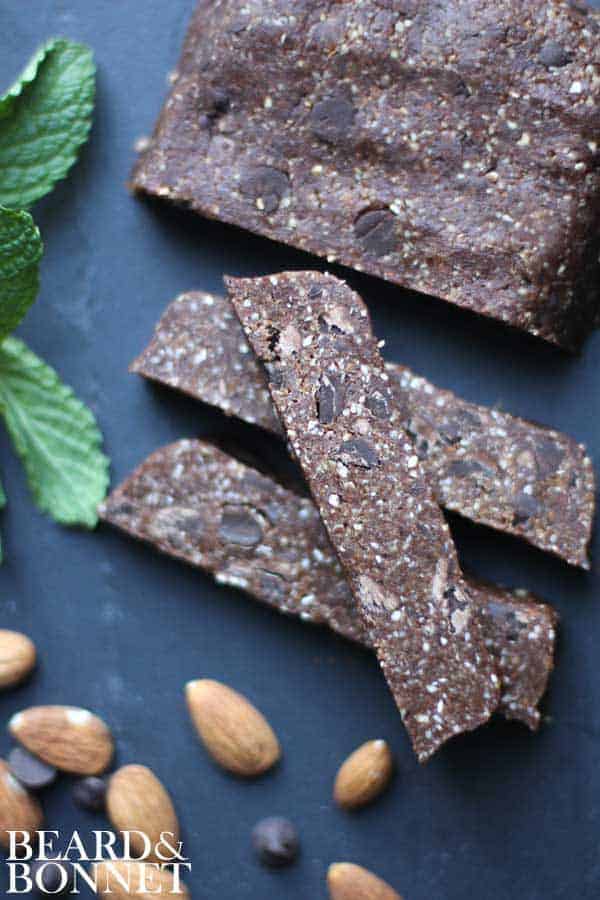 Thin Mint Lara Bars || Beard and Bonnet
These sweet slices may taste just like a Girl Scout Thin Mint cookie, but they're loaded with good for you ingredients like dates, nuts and dark chocolate too. With these cocoa laced goodies hanging around in my kitchen I don't feel so bad about indulging in a few extra cookies this season!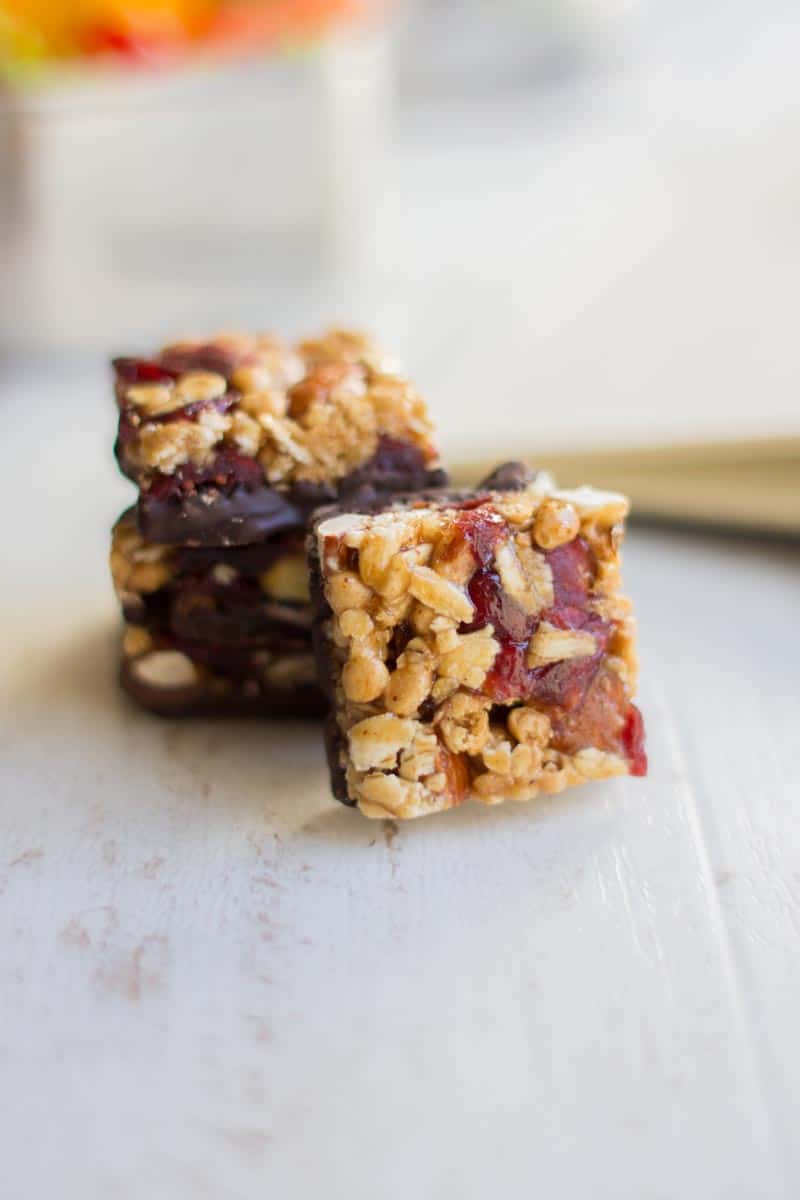 goodnessknows cranberry, almond, dark chocolate snack squares || goodnessknows
Looking for fast healthy snacks this holiday season? These gluten free dark chocolate drenched goodnessknows snack squares taste incredibly indulgent but are actually packed full of real fruit and nuts. Plus, my kids love them, which makes them my go-to snack for when we are out and about running errands or even when we are escaping the city for a day of hiking to Rose Valley Falls!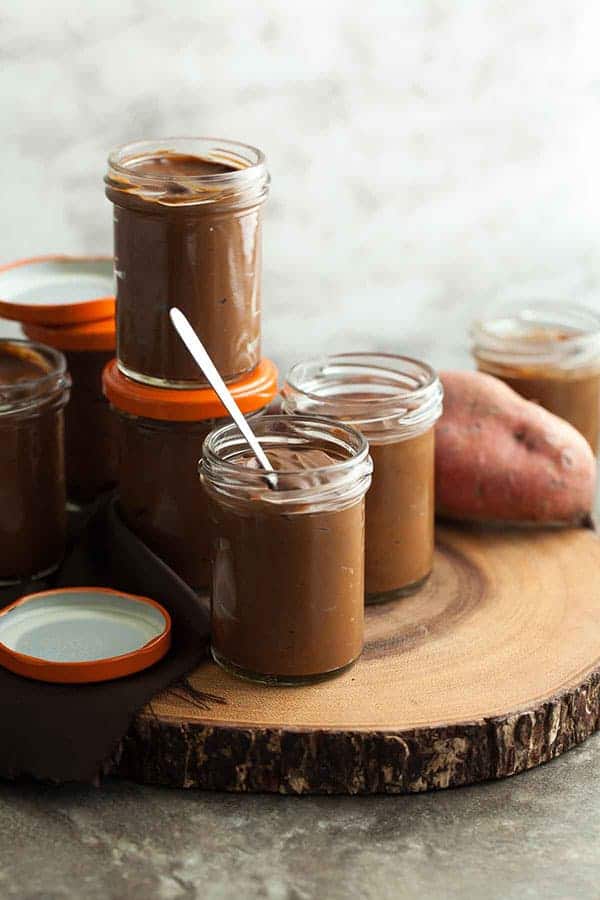 Chocolate Sweet Potato Pudding || Gourmande in the Kitchen
This creamy childhood favorite has had a healthy makeover thanks to the help of naturally sweet and starchy sweet potatoes! Those golden tubers give this pudding its thickness and body while at the same time remaining silky and smooth. Don't worry, it doesn't taste like sweet potatoes, though. After the sweet potatoes are roasted and caramelized they are whipped together with cocoa powder and coconut milk for a creamy, rich treat!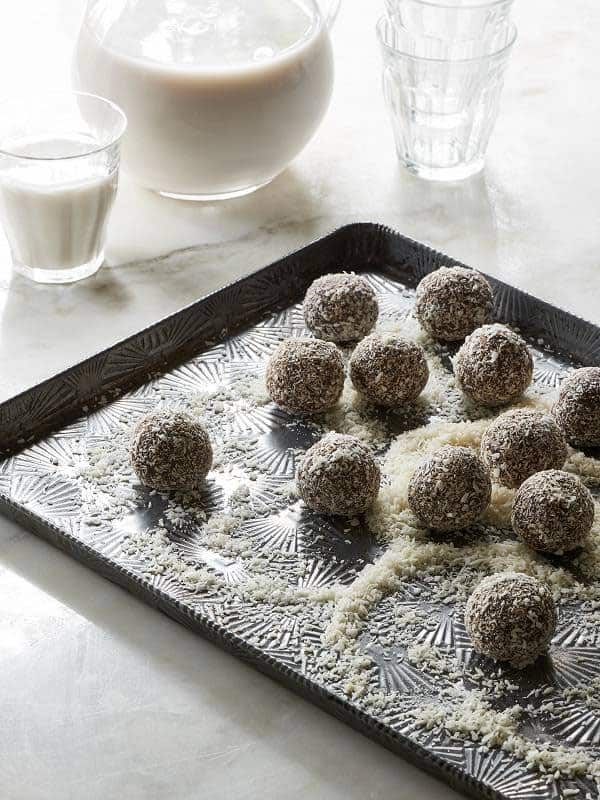 Raw Vegan Chocolate Fruit Balls || The Blender Girl
Loaded with dried fruit, nuts, a trio of nuts, spices and cacao- these decadent truffle-esque bites are sure to hit the spot when you are craving a little something indulgent.
Chocolate Superfood Matcha Mint Slice || The Kitchen McCabe
These gorgeous minty slices are not only decadent, they are full of good for you ingredients like chia seeds, matcha, spirulina, and raw cacao powder!
This is a sponsored conversation written by me on behalf of goodnessknows. The opinions and text are all mine.
If you've tried any of these Healthy Cookie Recipes, I would be so grateful if you would rate the recipe. Let me know what you think in the comments below. I just love hearing from you and your reviews and comments really help others that visit This Mess is Ours!
Want to be a part of our online community outside of the blog? It's easy!! All you have to do is follow @THISMESSISOURS on FACEBOOK, INSTAGRAM, TWITTER, YOUTUBE, or PINTEREST to see cooking demos and peeks into our day to day life.