Some of the links in this post are affiliate links click here to see what that means.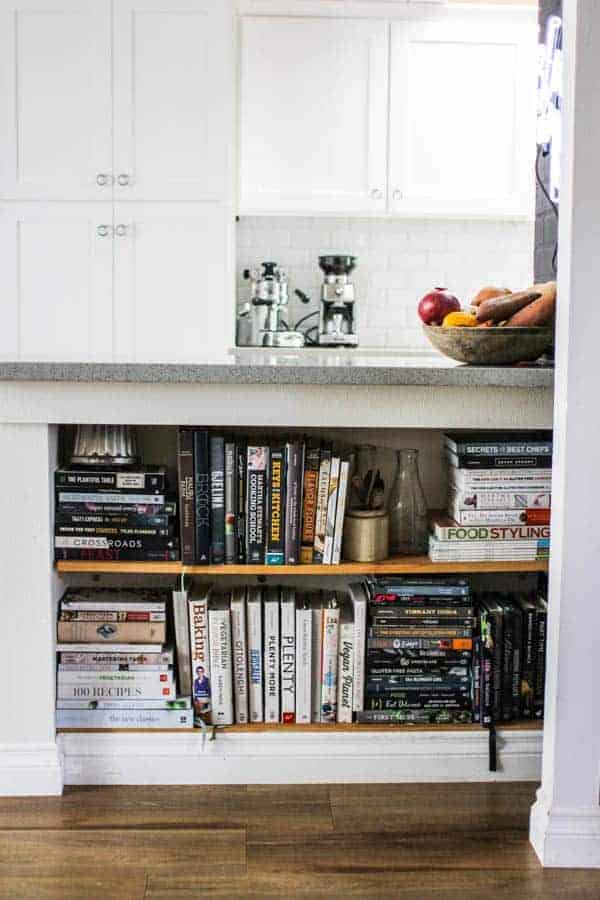 Today we're talking about 5 must have cookbooks for vegetarians. Why? Because, first and foremost I'm a major cookbook fanatic and love to share them here with you, but mainly because I was SO lost when I started cooking vegetarian meals and I know that there are some of you that might be too.
A little over 10 years ago this southern, meat eating lady fell head over heels for a long time vegetarian from the state of California. Poor guy, I had NO idea what I was doing when it came to cooking for a vegetarian. Honestly, my idea of 'Meatless Monday' at that point was a hearty bowl of pasta with a jar of marinara sauce or a vegetable plate that consisted of a bunch of frozen veggies I could heat up in the microwave. Why he loved me back, I have no clue!
It was a rough couple of years at the dinner table for both of us until I figured this vegetarian cooking thing out. I so wish I could go back in time and give that girl a pep talk and a gift of these 5 must have cookbooks for vegetarians! I think it would have saved her a whole lot of frustration in the kitchen and him a whole bunch of faking it at the dinner table.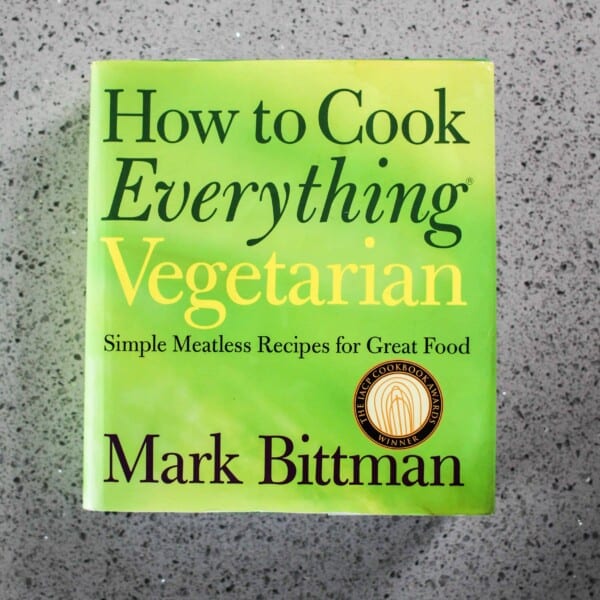 How to Cook Everything Vegetarian by Mark Bittman || I learned EVERYTHING I know about decadent veggie burgers from this cookbook which is why it is #1 on my must have cookbooks for vegetarians list! I mean, obviously the title pretty much explains this cookbook to a tee, but I would like to add that it is packed with over 2,000 recipes for the simplest of dishes like eggs to the most extravagant party worthy plates + there are 250 illustrations to help you navigate your way through the more complex tasks. All by one of the country's best known and most widely admired food personalities, Mark Bittman.
While my book is the original version there is a brand spanking new 10 year anniversary edition that is jam packed with even more recipes and an entire chapter dedicated to just smoothies! Plus, the new edition is chock-full of color photos!! Ummm, mine doesn't have that. I had to use my imagination for the last 6 years that I've owned it...while I'm suggesting you get one of the new ones I think I might just upgrade my own too.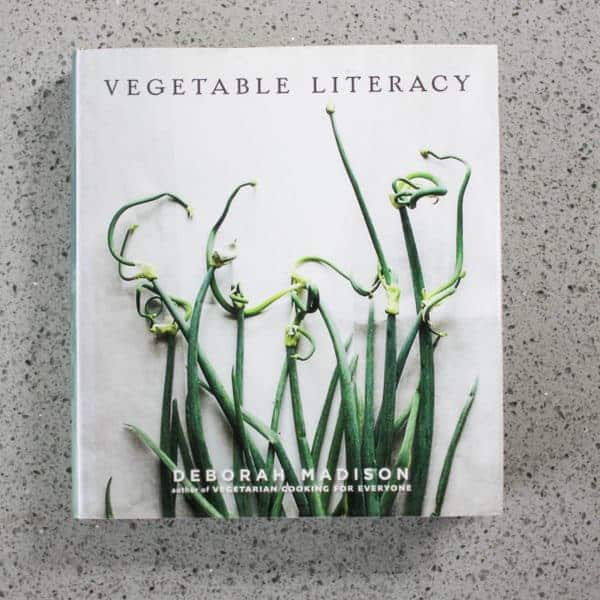 Vegetable Literacy by Deborah Madison || This gorgeous book was my first real cookbook splurge, but it was so beautiful inside and out that I knew it would be worth it. This book reveals the surprising relationships between vegetables, edible flowers, and herbs within the same botanical families and it made me rethink the way I cooked completely. The recipes are divided up by 12 vegetable families like the carrot family for example, which just happens to also include celery, celery root, fennel, parsnips, and a whole slew of herbs like dill, cumin, and coriander, as well as edible flowers. Each vegetable and plant is explained in thorough detail and then showcased in recipes. Deborah is not only a passionate cook, but also an avid gardener, which gives her the unique ability to see edible plants in a way that I had never dared to before.
A couple of my favorite recipes to cook from this book are the Carrot Almond Cake with Ricotta Cream and the Cauliflower with Saffron, Pepper Flakes, Parsley, and Pasta. However, I have tried close to half of the dishes from this book since I've owned it and they are all exquisite!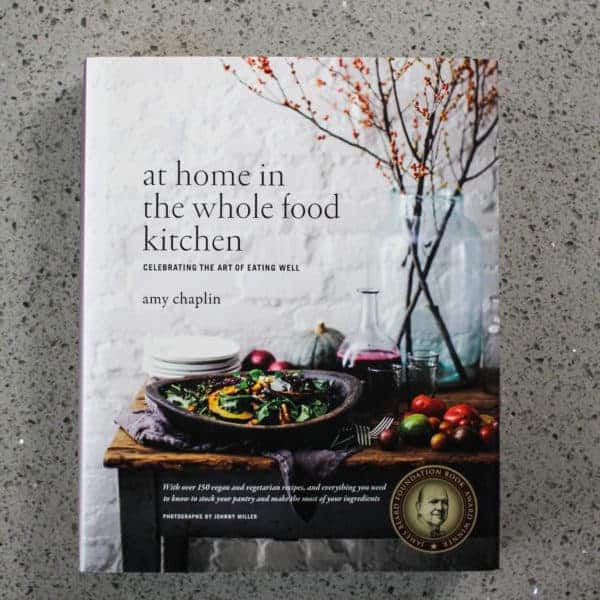 At Home in the Whole Food Kitchen by Amy Chaplin || This James Beard Award winning cookbook is the newest in our collection and was gifted to us by our dear friend Emma. While every single recipe I have had from this book is outstanding, I have found myself referring to it for insight about my pantry the most. Amy breaks down every nook and cranny of the vegetarian pantry in full detail. Ever wanted to know why beans make you gassy and how to stop it? Turn to page 67. Ever started soaking grains for dinner tomorrow and then your plans change and you aren't sure what to do? Page 61 has you covered. Considering sprouting nuts and seeds, but are a little intimidated that it could go wrong? Page 79 will have you sprouting like a pro in no time. Literally, every question I have ever asked about plant based cooking is answered in part 1 of this book and part 2 where the recipes live is just a beautiful, delicious bonus!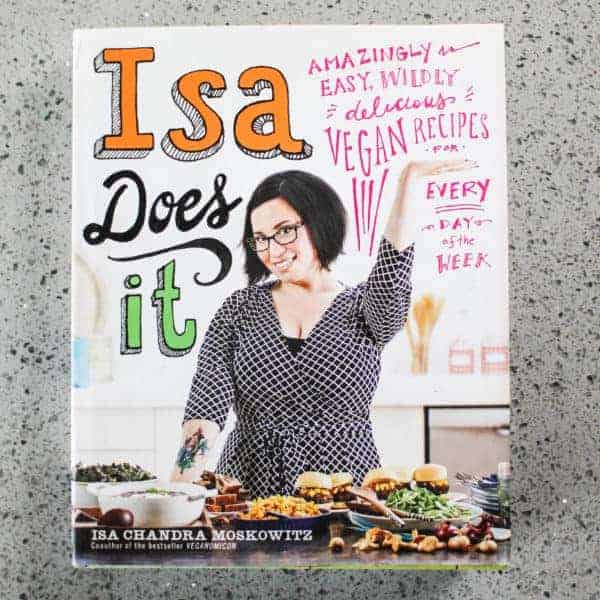 Isa Does It by Isa Moskowitz || This is the cookbook I turn to when I just want to have a good time in the kitchen and a great vegan meal, seriously. Isa Moskowitz has been cranking out incredible vegan cookbooks since 2005 and even has her own wildly popular plant based restaurant, Modern Love. The nearly 200 recipes in this book are easy to make with ingredients that I bet you already have on hand for the most part. Whether you're a pro vegan chef, new to plant based cooking, or just looking to incorporate more vegetables into your diet, Isa's straightforward recipes and quirky commentary will make cooking dinner a blast!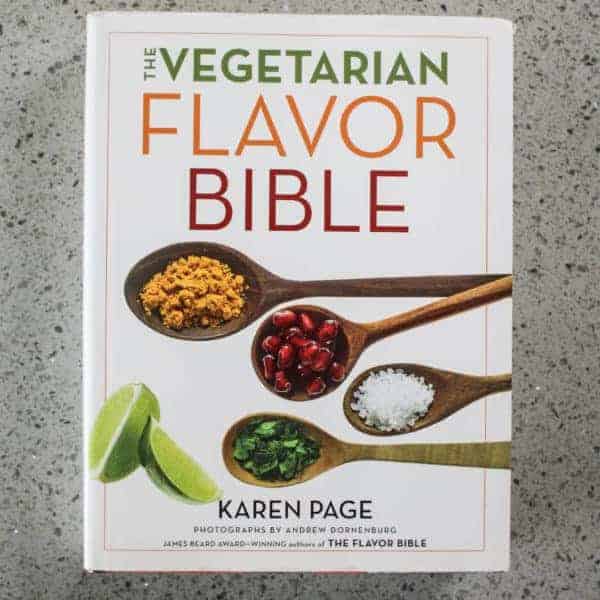 The Vegetarian Flavor Bible by Karen Page || This last cookbook isn't really a cookbook at all, because I figure after cooking your way through the last 4 you are probably going to be ready to create some dishes of your own. Consider The Vegetarian Flavor Bible more of a reference book for your kitchen, using it like you would an encyclopedia. You look up an ingredient by alphabet and this book gives you every possible bit of information you could ever need to know about it. The flavor notes, the techniques you can use to cook it, helpful tips for preparing it, any possible substitutes for that particular ingredient, as well as flavor affinities, and a breakdown of everything and I mean EVERYTHING in the plant based world that goes with that particular ingredient.
SaveSave
SaveSave
SaveSave
SaveSave
SaveSave
SaveSave
SaveSave
SaveSave
SaveSave
SaveSave
SaveSave