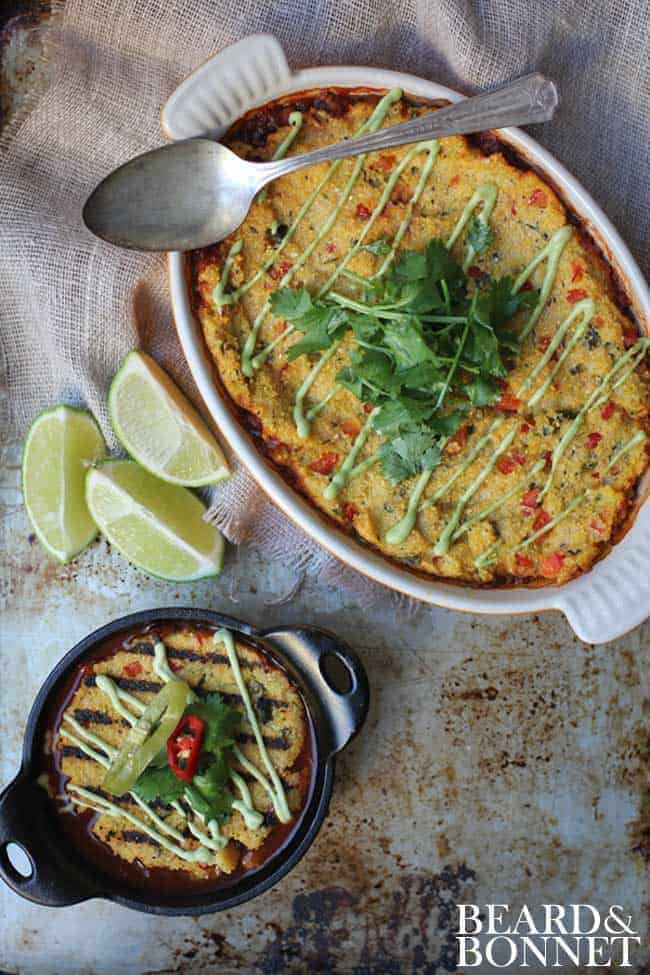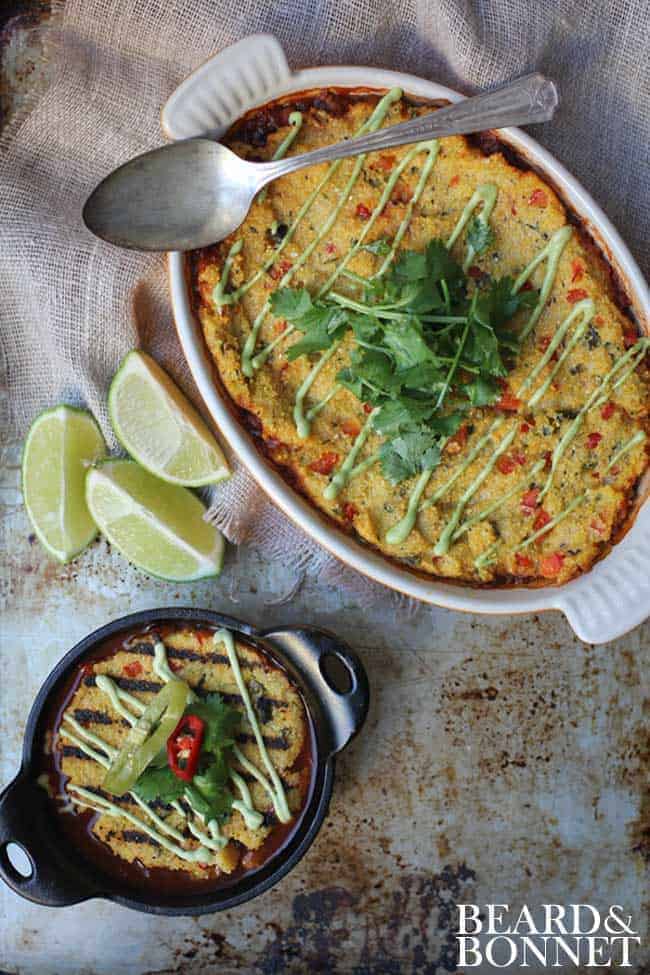 Today I am hanging out on Oh My Veggies new site Potluck again! I just love it over there, so many amazing vegetarian recipes in one place, seriously a drool fest. You will be able to find me posting there once a week along with a whole slew of other great vegetarian bloggers. Do you have a great vegetarian recipe to share? Kiersten has thought of everything and there is even a spot for you to login and add your own delicious dishes!
Growing up I never really had a homemade pot pie of any kind. We had the frozen version a few times, but making pot pie from scratch just wasn't a thing that happened in our house. I actually was okay with that because the frozen ones had not left a good taste in my mouth. As an adult I have entertained the idea of making a vegetable pot pie with a flaky golden crust, but sadly have never followed through.
If I had to pin point the one part of the pot pie making process that really stresses me out it's the pastry dough, pair that with my husband's complete and total lack of enthusiasm about a creamy vegetable stuffed pie and you have enough reasons for me to avoid making it all together. Is there anything worse than slaving over a dish only to be met at the kitchen table with turned up noses and preconceived notions about the fruits of your labor? I think not.
I however am a girl that faces a food challenge head on, especially when my family members turn up their noses at merely the mention of a dish that I have never even attempted. A few weeks ago, when I accepted my husband's unintentional "pot pie challenge" I knew that it would have to be a good one to win him over. I immediately scrapped the idea of making a pie crust, it just scares me, and instead opted for a family favorite; polenta.
When brainstorming ideas for the filling to my pot pie I decided to avoid the typical cream-based veggie filling and substitute my family's favorite slow cooker chili recipe. Making a traditional pot pie takes a lot of time and effort, but this one can be started in your crock pot in the morning and then completed in as little as 30 minutes in the evening. Hello, simple pot pie! I have made 2 versions of this pot pie already; one where the polenta is baked on top of the chili in the oven and one where the polenta is allowed to set then grilled before being placed on top of the filling. My kids are in favor of the milder flavored baked version, but Todd and I gave the smoky flavor of the grilled version our vote.
Either way, this dish is a winner! Your family will love you and this Tex-Mex version of traditional pot pie.
Click here for the complete post and recipe on Potluck!