Discover the rich, leafy delicacy of collard greens! A member of the cabbage family, these greens are akin to kale, spinach, and mustard greens. While available all year, their peak season runs from January to April. Get ready to tantalize your taste buds as we share our top collard green recipes from the blog!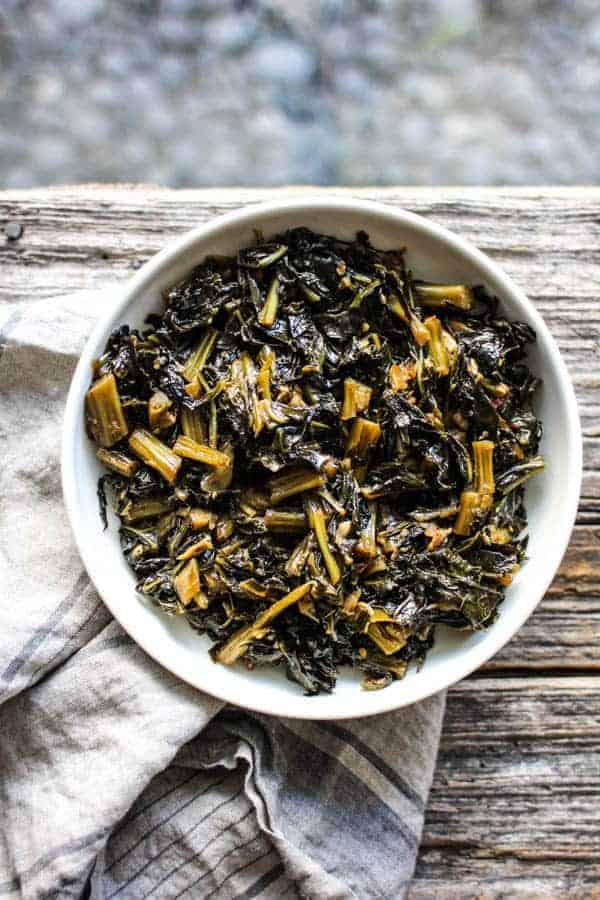 Health Benefits of Collard Greens
Collard greens are an incredibly nutritious and delicious vegetable that offer a wide range of health benefits. They are an excellent source of vitamins A, C, and K, as well as manganese, calcium, and dietary fiber.
They also contain beneficial phytochemicals and antioxidants. Eating collard greens can help to reduce inflammation, lower cholesterol, and boost the immune system. Furthermore, eating collard greens can aid in digestion and help to maintain healthy bones, teeth, and skin.
Breakfast Recipes with Collard Greens
This dish was inspired by our Instant Pot Jammy Collard Greens recipe. Make a big batch of greens on the weekend and you'll be set for easy, delicious meals all week long!
Dinner Recipes with Collard Greens
Our rice bowls have it all - perfectly cooked brown rice, Jammy Collard Greens that are just the right mix of tangy and sweet, smoky roasted sweet potatoes, and a chipotle laced cashew cream.
These bowls are nothing but PURE comfort food from start to finish!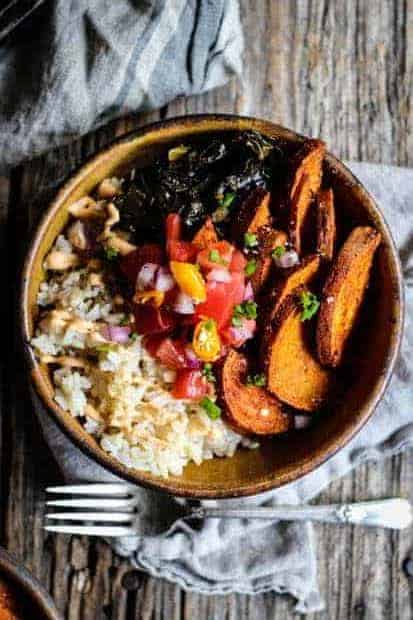 Every single bite of these tostadas are like a firework show for your taste buds!
While we love these just as they are, we also have enjoyed them with shredded oven baked salsa chicken.
Side Dish Recipes with Collard Greens
These collards are cooked in a brine of red wine vinegar, sugar, garlic, and spices which makes them irresistibly tangy and sweet with a little heat at the finish.
Soup Recipes with Collard Greens
This simple recipe for White Bean & Collard Soup with Ground Turkey is a guaranteed way to bring cozy vibes to your kitchen table any night of the year!
This protein-packed soup has a stick-to-your-bones quality without feeling too heavy thanks to its lemony broth and bright herbs.
This Spicy Peanut Soup is jam-packed with fall favorites, like butternut, sweet potato, and collard greens plus it has a subtle kick of heat that we just can't get enough of.
Brace yourself because cozy vibes are coming your way!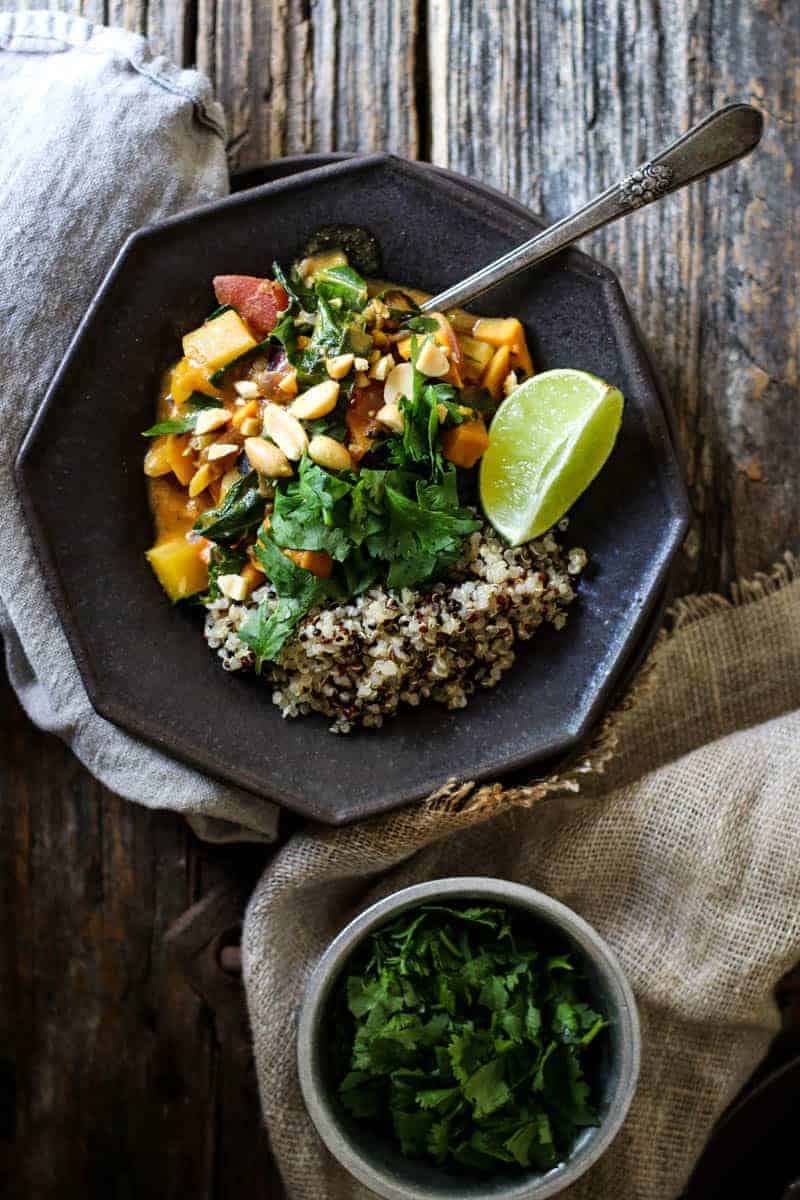 If you tried any of these collard green recipes, I would be so grateful if you would rate the recipe and let me know what you think in the comments below.
I just love hearing from you and your reviews and comments really help others that visit This Mess is Ours!
Frequently asked questions about collard greens.
How Do You Get the Bitterness Out of Collard Greens?
To reduce the bitterness, try boiling the greens in a large pot of salted water for 20 minutes. This is called 'blanching'. This helps to draw out some of the bitterness. After boiling, you can drain the greens and season them with butter, garlic, onion, and spices to add flavor.