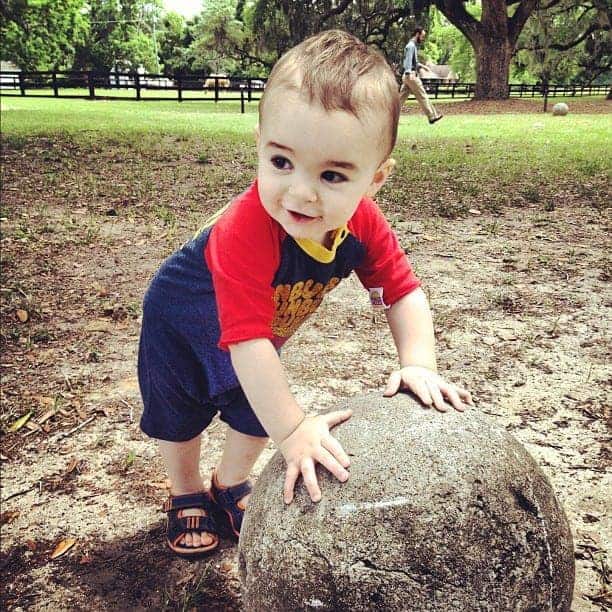 Once we knew that we needed to go gluten and dairy free it was literally like embarking on a whole new food journey. I already made most of our sons baby food so the fact that I had complete and total control over how fresh his food was and what he was eating at home was of some comfort to me. What I didn't realize was that I was going to have to completely rethink the snacks that I keep readily available in the pantry for the diaper bag. Over the past few months I have read more food labels than I had ever thought about reading. Usually I took a quick glance and if I could pronounce the ingredients it was in my cart. Not so true anymore. I have found that gluten especially hides behind all sorts of other alias's and is in more products than I would have ever imagined.
Todd's grandmother gave me a few books to help me navigate our gluten free journey and they have been a huge resource for me. The book that I refer to the most is The G Free Diet by Elizabeth Hasselbeck. If you or someone you know is new to this lifestyle I suggest picking it up. The lists of gluten containing products that she has compiled are really helpful…I mean who knew that gluten was in play dough?! I didn't, but then again I never had to question it before. This new lifestyle will most definitely be a learning journey for us for a while but at least for now I have snacks for the road figured out.
Here is a peak in my trusty GF/DF diaper bag this week!