We are lucky to have wonderful creative people surrounding us to share our lives with! On any given day we are able to have meaningful conversations about art & design and we are always allowed the freedom to express ourselves how we want without judgment. Lately though, I have noticed that the mere mention of a dinner party with the van der Kruik's strikes fear in even my most daring, adventurous foodie friends and they ask me "What on earth can you guys eat?"
So here it is our official list of restrictions…
Todd is vegetarian but, the rest of us tend to enjoy the occasional addition of meat to our entree.
Meg is allergic to shell fish and just can't stomach seafood all together.
We are all on this gluten & dairy free journey together.
Eliza is not allergic to anything and is currently sneaking in gluten at friends' houses but claims to be lactose intolerant when it gets her out of eating any type of cheese, except for mac n cheese and cheese pizza.
Seeing it all listed out like that I guess it is a little intimidating. I hope that through the posts on this blog people can see that we really don't feel like we are on restriction and the food that we get to eat is amazing! Actually, we have never felt better. If you have friends or family like us with dietary restrictions you may find that these recipes could be helpful to you.

We spent this past Saturday morning at the Alpharetta Farmer's Market scouting fresh local ingredients for this week's meals and posts and had the pleasant surprise of meeting Toula Argentis of 2B Whole Gluten-Free Baked Goods from Kennesaw, GA. We picked up the most amazing loaf of multi-grain flaxseed bread that just happened to be gluten, dairy, casein & soy free! It is soft and slightly sweet and tastes a whole lot like the bread that they used to bring out to us at the steak house. I fully intend on using it for posts this week but, I am not so sure it will make it that long as I am currently slow roasting tomatoes for a gluten free version of the beloved BLT this evening and I keep munching on slices of this yummy bread!! So, I leave you today with a shot of yummy tomatoes fresh from the farm. Really, it doesn't get much better than this!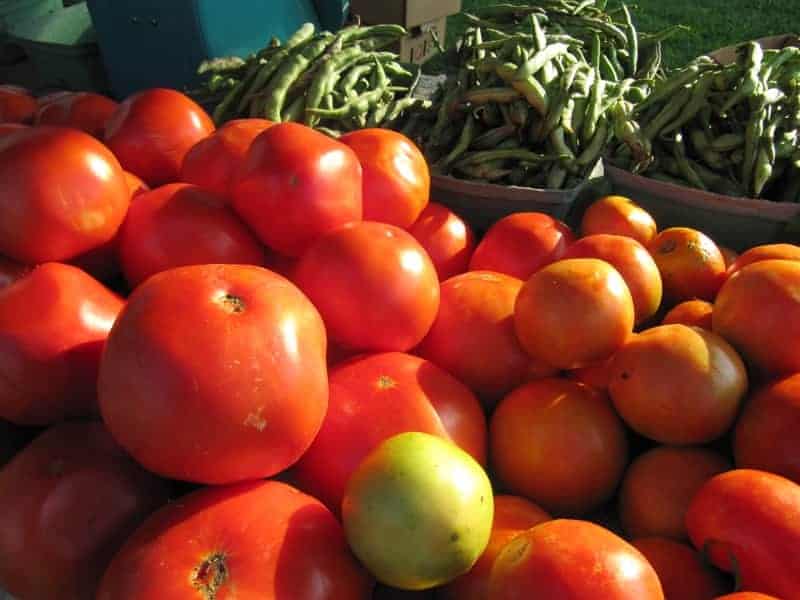 (Visited 1 times, 1 visits today)