Hello again Beard and Bonnet friends!! It feels like I haven't posted here for so long and I have missed you all very much. After a fabulous week long trek across the United States we are so happy to be in our new home in Long Beach, CA. Although it will take us a few weeks to get settled and feel some sense of normalcy it is a welcome change after 5 months of transition. Originally, I intended on posting twice a week while we were moving, but technology failed me and I was forced to simply enjoy myself and our journey. I had no idea how beautiful our drive would be and how many amazing things we would get to experience along the way. Todd and I spent 7 glorious days on the road with Kash and the animal crew. We stopped at some interesting places along the way, saw a lot of landmarks that we will probably never get the opportunity to see again, and had a hell of a good time while we were at it! The only thing missing was our daughter, Eliza, who opted to stay with her grandparents in Birmingham, Al for a few weeks while we put the rubber to the road and headed west.
Todd and I spent hours taking in the scenery and enjoying being able to just be together. I don't know how many couples could say they honestly enjoyed being cooped up in a car with a dog, 2 cats, and a toddler for 7 days, but we both have said numerous times we would do it again in a heartbeat. *Minus the whole moving part of course. This trip really helped me to understand just how beautiful our country is and we were both amazed at how much of it is seemingly never ending green spaces. We toured the Painted Dessert, tagged cars at the Cadillac Ranch, spent a few days in Santa Fe, and even stood on top of the Continental Divide. I wouldn't trade the last week for anything and I am so grateful to have shared that journey with my best friend. Of course we documented our whole journey from ATL to the LBC on our Instagram so be sure to check it out!
Today we are celebrating 6 years of marriage back in the city where it all began for us and we couldn't be happier than to celebrate this special day in our new home! Over the past week we have been shown so much love from our family and friends here that we know we made the right decision to come back home. We love this community and feel grateful to be a part of it again!
Over the next few weeks I will be focusing on getting settled into our new place, but I will share the posts with you that I had originally planned to share while we were on the road. I can't wait to get back to developing recipes and exploring new ingredients again soon! I made a batch of these tea cakes for the road and froze them until time to travel. They were wonderful to have on our journey, we liked that they were a mix of both savory and sweet along with the fact that they didn't dry out at all like some g-free baked goods can. I plan on making these again as soon as I unpack my kitchen!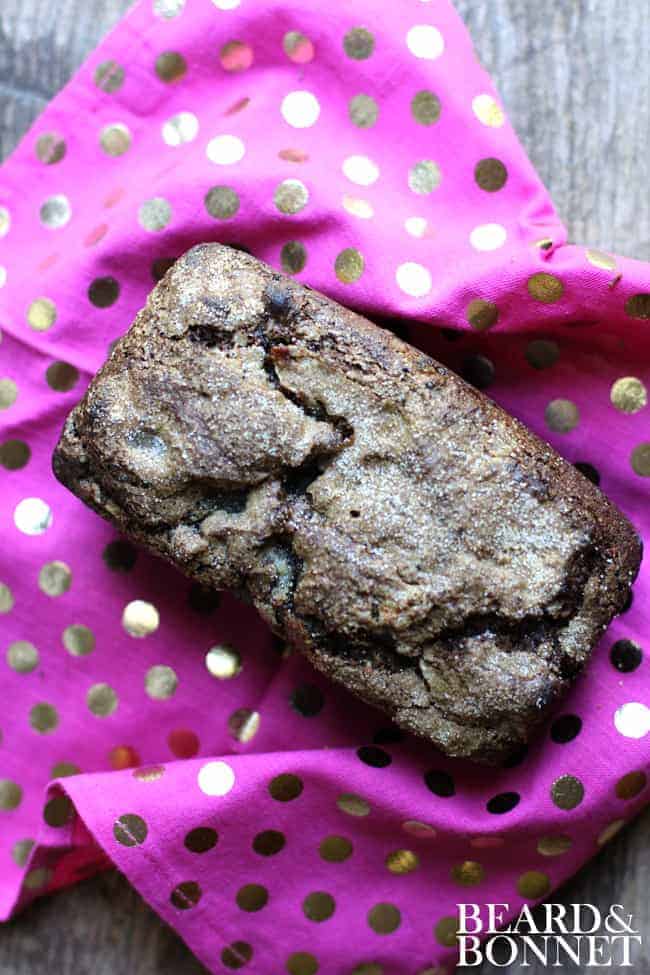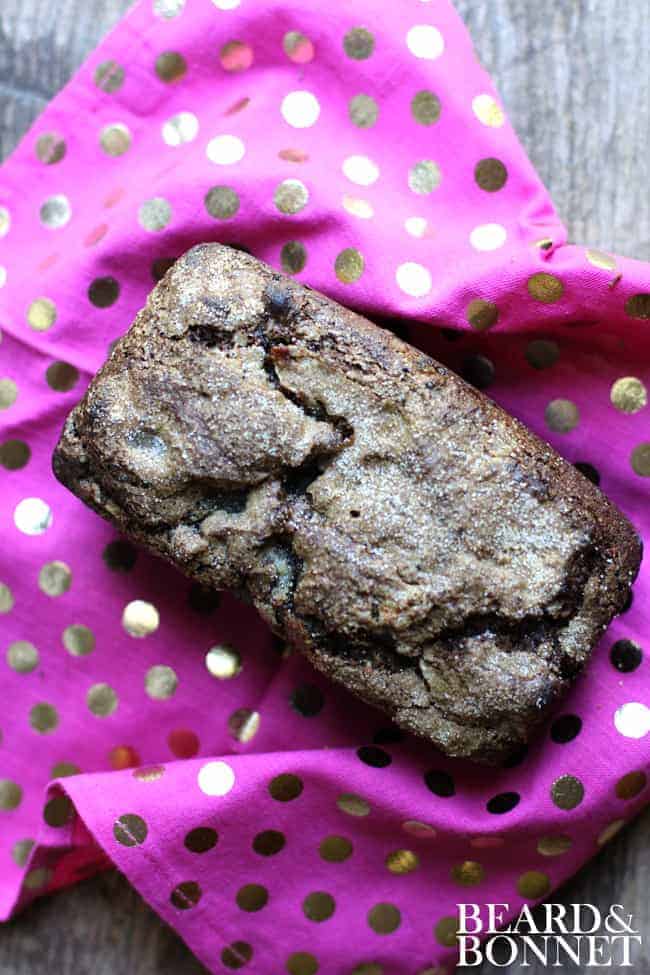 Black Sesame and Pear Tea Cake
Adapted from Bon Appetit Magazine
10-12 Servings
1 cup butter, or Earth Balance, at room temperature, plus more for pans
1 ½ cups + 2 Tbsp. Better Batter g-free all purpose flour, divided.
1 cup almond flour/meal
2 tsp. baking powder
½ tsp. baking soda
½ tsp. kosher salt
2 Tbsp. + ½ cup black sesame seeds
1 ⅓ cup + 2 Tbsp. sugar
1 large egg
1 egg yolk
¾ cup buttermilk
1 medium, firm but ripe Bosc pear, peeled, cored, and cut into ¼" cubes
Preheat the oven to 350 F. Butter one 9x5x3" loaf pan or six 4x2x2" paper or metal loaf pans. Whisk 1 ½ cups of Better Batter and the next 4 ingredients together, add in 2 Tbsp. sesame seeds in a medium sized bowl. In a spice grinder, or small bowl blender, grind the remaining ½ cup of sesame seeds until a thick paste forms, about 2 minutes.
Use an electric mixer to beat ½ cup butter and 1 ⅓ cups sugar in a large bowl until combined, 2-3 minutes. Add the sesame paste and beat, occasionally scarping down the sides of the bowl, until blended, 1-2 minutes. Add the egg and egg yolk. Beat until the mixture is pale and fluffy, 3-4 minutes. On low speed, add the flour in 3 additions, alternating with the buttermilk in 2 additions, beginning and ending with dry ingredients. Toss the pears with the remaining 2 Tbsp. Better Batter; fold into the batter.
Spoon the batter into the prepared pan; smooth top. Sprinkle liberally with the remaining sugar.
Bake until a tester inserted into the center of the cake comes out clean, about 1 hour and 40 minutes for a large loaf and 40-55 minutes for smaller loaves. Let cool in pans on a wire rack.