Sometimes you experience a meal that forever changes your life. It changes the way you think about ingredients and flavor combinations and then after the meal is over you think about it. Regularly, sometimes daily, until you have the chance to eat it again.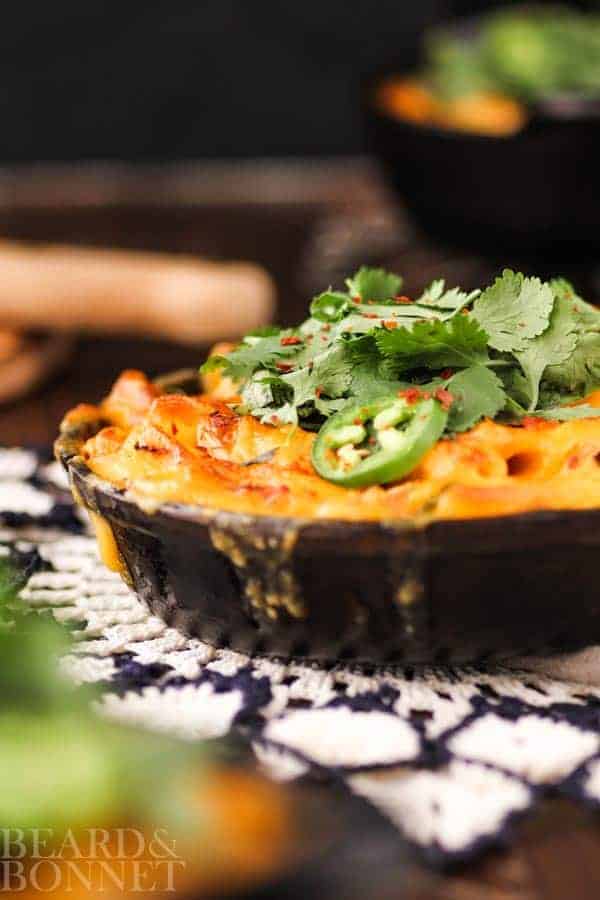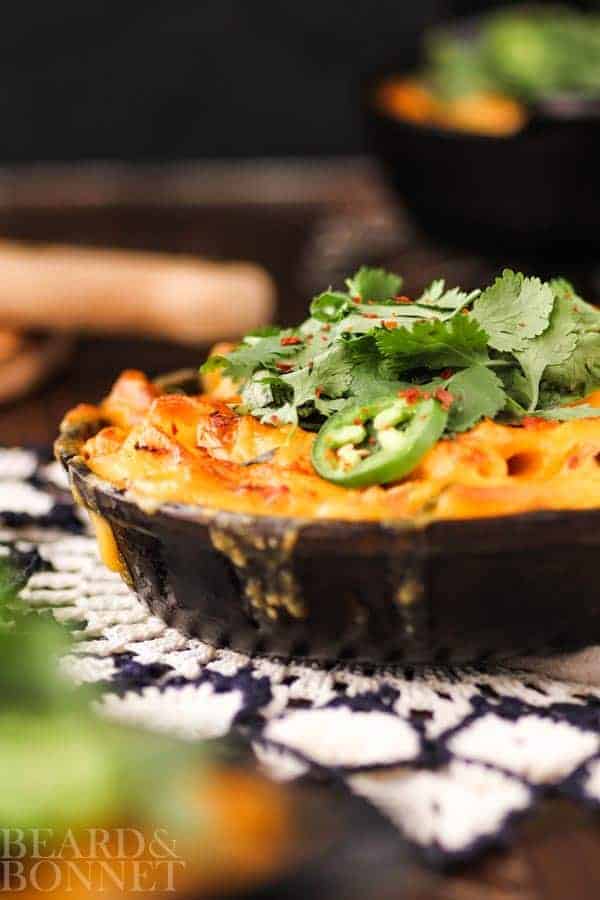 This happened for me a few months back at Roy Choi's Pot with a few friends. It was the first time I had ever experienced Korean food and up until that point I had been absolutely terrified of kimchi. I don't know what I was waiting for...maybe I just had to be in the right setting - surrounded by friends after a few cocktails with a steaming bowl of kimchi fried rice sitting in front of me. Who knows... all I know, is I am now hopelessly addicted and after having tried quite a few store bought, vegetarian friendly versions of kimchi that weren't any good I finally found one that I love and have been using in all sorts of ways at home.
It's funny because the same week I found this great vegan kimchi was also the same week I stumbled upon the cookbook Gluten-Free Pasta by Robin Asbell and wouldn't you know there was a recipe for kimchi mac and cheese in it! Aside from making Robin's fresh pasta, which is absolutely AMAZING, making kimchi mac and cheese was first on my list.
After I made this the first time Todd and I both agreed that kimchi mac and cheese would become a regular dinner affair in our home. Since then I have made it quite a few times, added a few personal touches of my own like toning down the heat a bit, increasing the amount of kimchi, and adding a mixture of fresh herbs on top to really make all of the flavors sing. It's pure magic and a dish you should totally make yourself.
[mc4wp_form id="7635"]
Print
Kimchi Mac and Cheese
Author:
Yield:

4

as a main, 6 as a side

1

x
2 tablespoons

unsalted butter

3 tablespoons

sweet rice flour

1 ½ cups

skim milk

¼ teaspoon

Kosher salt

2 ¼ cups

shredded sharp cheddar cheese, divided

1

large jalapeno, sliced very thin

10 ounces

gluten free penne pasta

½ cup

drained & chopped kimchi

2

scallions, light and dark green parts, thinly sliced

3 tablespoons

chiffonade basil

¼ cup

cilantro leaves
thin slices of fresh jalapeno
Instructions
Bring a large pot of heavily salted water to a boil for the pasta.
Lightly grease a 9-inch cast iron skillet and preheat the oven to 400°F.
In a 2-quart saucepan, melt the butter then whisk in the sweet rice flour until it forms a smooth paste. Allow the paste to cook over medium heat until it starts to bubble and smell toasted, whisking frequently. Remove the pan from the heat, slowly whisk in the milk until blended, then return to the heat. Cook, whisking constantly until the sauce begins to bubble and has thickened. Remove from the heat and whisk in the salt, all but ½ cup of the cheese, and the jalapenos. Set aside while you cook the pasta.
When the pasta water is boiling add the dry pasta and cook for 5 minutes less than the package suggests. Drain thoroughly and transfer to a large bowl. Pour the cheese sauce over the penne and stir gently until all of the pasta is coated.
Pour half of the pasta into the prepared skillet, sprinkle half of the kimchi over the top, then pour the remaining pasta on top. Spread the remaining kimchi over the top of the pasta, top with the remaining shredded cheese. Bake in the preheated oven for 25 minutes or until the top is golden brown.
Garnish the mac and cheese with the scallions, basil, cilantro, and jalapeno slices right before serving.
Notes
Adapted from Gluten Free-Pasta by Robin Asbell
Recipe Card powered by