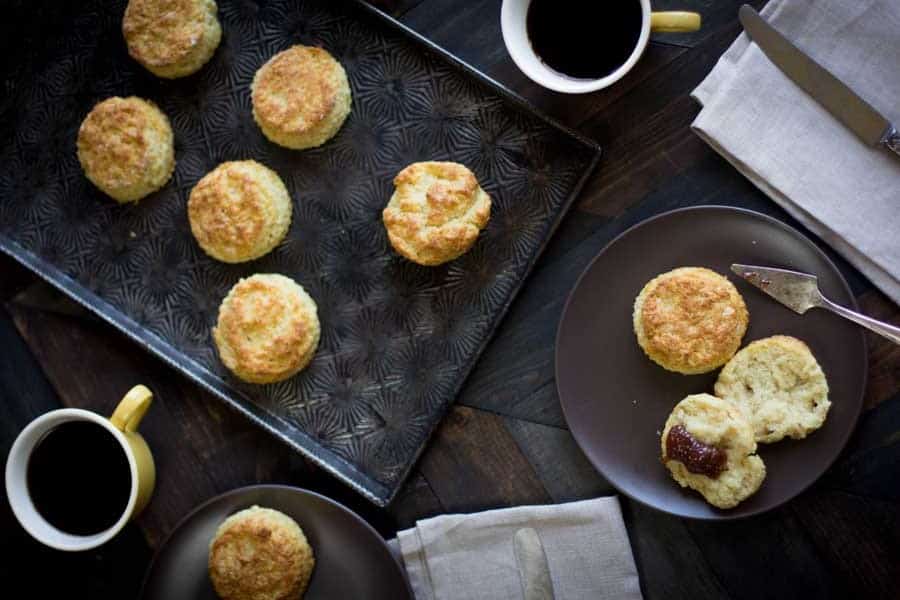 Not even kidding- these are life changing gluten free biscuits!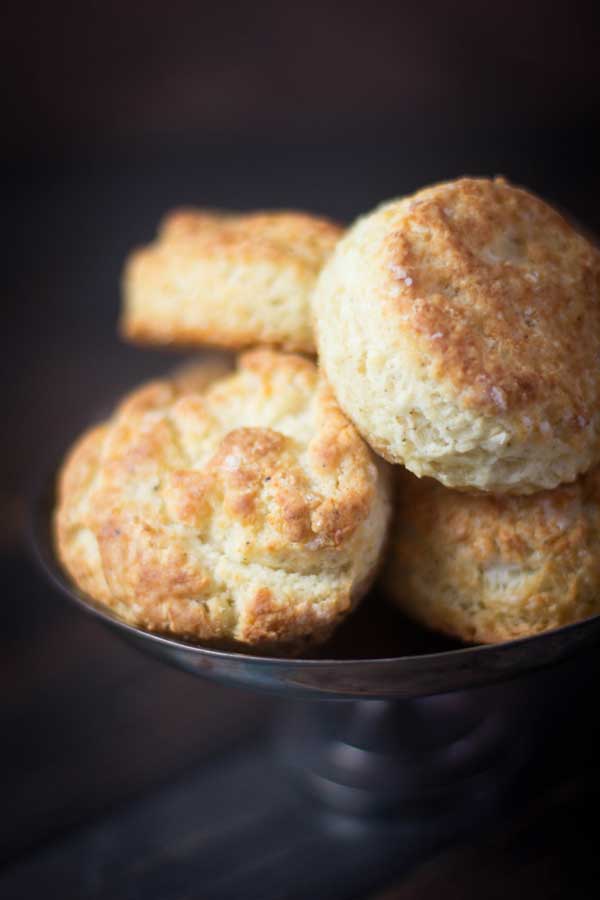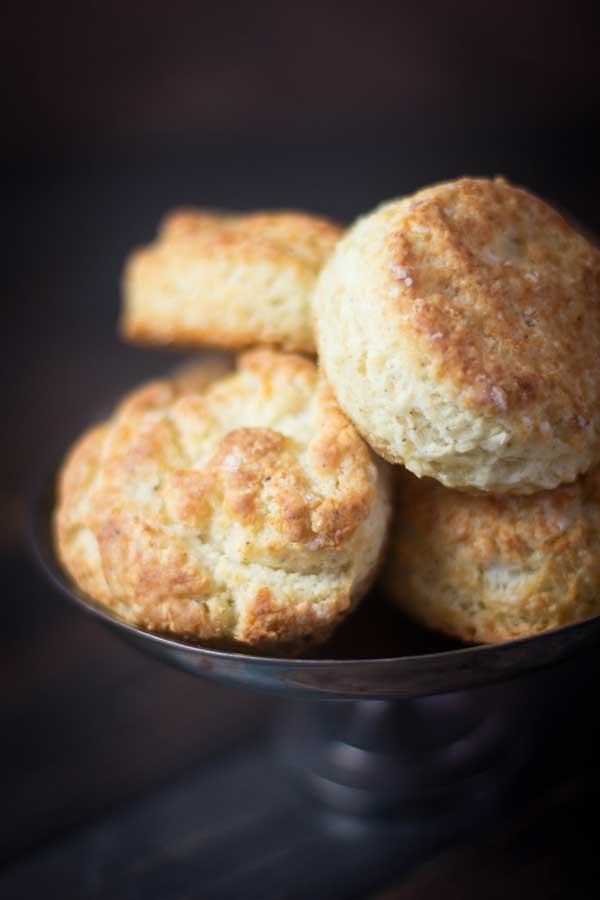 You are going to be forever spoiled by their tender, flaky crumb and NEVER go back to traditional gluten free biscuits ( AKA hockey pucks) again! Not too long ago I worked with Clabber Girl to create a decadent blueberry lavender shortcake recipe. I knew as soon as I tasted the slightly sweet shortcake biscuits that I was on to something.
Since then I have been making a savory version of those biscuits with buttermilk and black pepper and they are absolutley INSANE! Weekend breakfasts have now reclaimed my families hearts and we are once again enjoying southern style biscuits with our eggs and coffee.
This recipe even stores well! Yep, you read that right, you can wrap them tightly and store them at room temperature and they are still soft and delicious the next day. Get ready to cut butter into flour, bake up fluffy biscuits, and slather them with whatever jam your little heart desires! These are going to become a staple at your house for sure.
***UPDATE 1/25/2019 This recipe is being tweaked and will be back online ASAP. Thanks for your understanding! ***