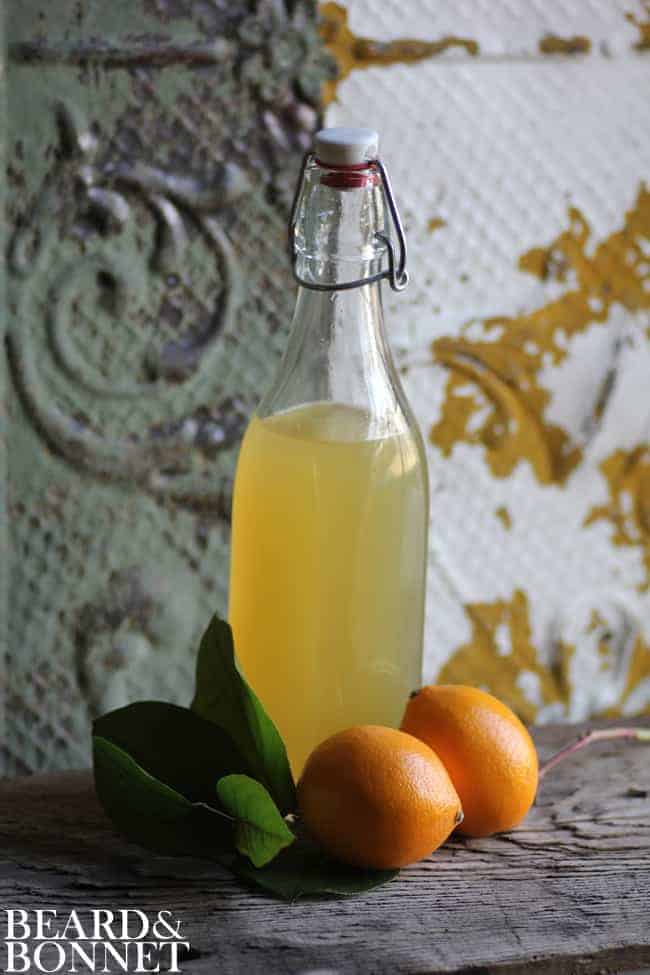 Remember last week when I posted the Meyer Lemon Curd that you can make in the microwave? That recipe calls for the juice and zest of 6-8 Meyer Lemons, which left me with a counter that resembled a Meyer Lemon graveyard. Poor little lemon halves, zest removed and juice taken! Normally, I make simmering potpourri out of my used citrus and I feel good about not having wasted any of the produce, but Meyer Lemons are extra special and since I love them SO much I put those seemingly useless lemon halves to work and infused them with basil in a simple syrup that will be sweetening our tea and cocktails for months to come.
Meyer Lemon & Basil Simple Syrup
Makes approximately 1.5 - 2 cups of syrup
2 cups of water
1 cup of sugar
14-16 Meyer Lemon halves, zest and juice removed and reserved for another purpose
1 cup of basil, packed
In a medium saucepan bring the sugar and water to a boil and cook until sugar is dissolved about 1-2 minutes. Place lemon halves and basil leaves into the hot syrup and use the back of a wooden spoon or a potato masher to gently mash and muddle the lemons and basil to help them infuse into the syrup. Allow the mixture to steep for 15-20 minutes then strain out the solids. Cool to room temperature and store in an airtight container in the refrigerator for up to 6 months.