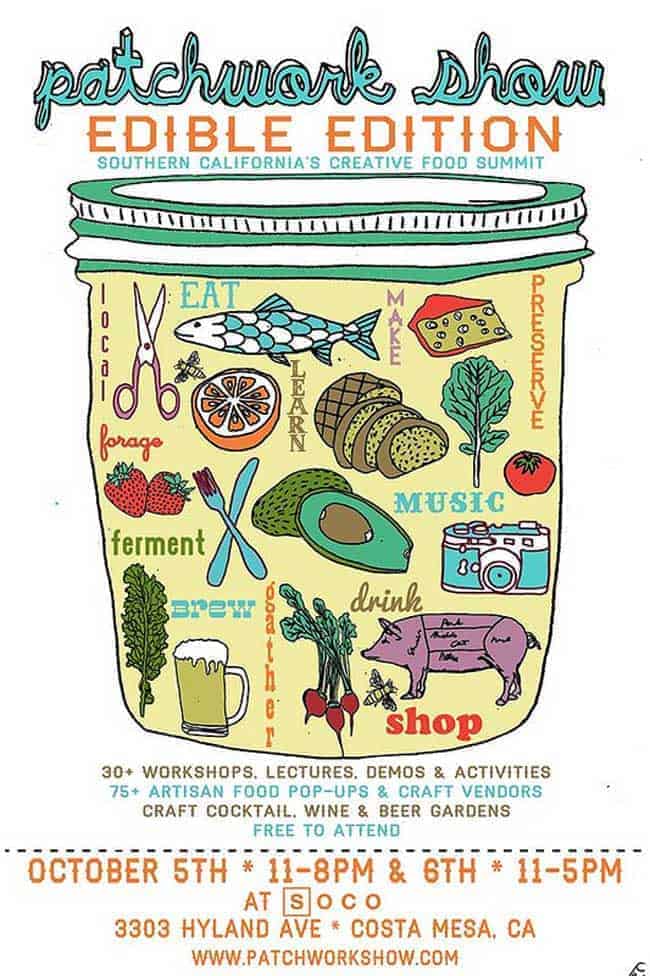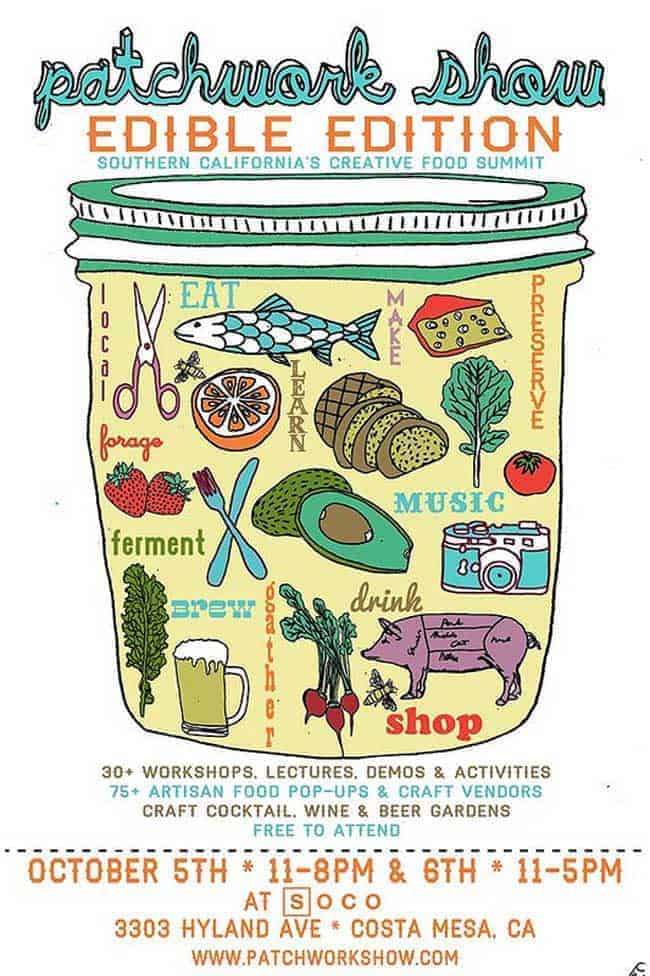 Guess what my plans for this weekend are? I am so excited to be spending my Saturday and Sunday afternoons strolling around this weekend's Patchwork Show Edible Edition. I have literally been waiting on this for MONTH'S now like a kid waiting for Christmas. I may not even catch a wink of sleep Friday night due to my anticipation. Does that make me slightly dorky? I don't care. A little while back Todd and I were invited to spend an evening getting to know some of the vendors that will be presenting at this event. I have to say that it was such an awesome experience to be surrounded by a room full of passionate people all focused on food. I can hardly imagine what 2 days being submersed in foodie madness will be like.
Just check out this event roster...
Here are a few things that I am looking forward to the most!
My friend Beth of Tasty Yummies will be hosting her first ever cooking demo called, Gluten-Free Simple and Fresh on the Surfas Stage Saturday at 5:30. Yay, go Beth!!! I know that she is going to totally rock it. If you miss that one she is also holding a workshop on Sunday at 11:30 on the DIY stage about preserving lemons.
There is a sriracha making demo on the Bread Stage at 2:00...we do like it hot around here!
I plan on taking my newest cookbook purchase with me so that I can have it signed by The Spunky Coconut! Seriously, so excited to meet her. *Dear Postman, I paid for 2-day shipping so that I can have my book in time...please bring me my book before the weekend!
Aida Mollenkamp, one of my favorite foodies on the planet, is on the Bread Stage and will be talking about how to think out of the bowl with Attune Foods cereals. I can't wait to be inspired by all of her ideas for incorporating cereal into lunch and dinner.
In between all of these fabulous talks and demos I plan on taste testing and snacking my way through the whole festival at least twice! I cannot wait to see the girls from Almond Milk LA, The Yes Bar, Health-Ade Kombucha,and Preservation Society. Just to name a few!
Hope to see you there!!