Let me tell you about the wild rollercoaster ride we've been on with our furry buddy Hooch. In December 2019, we got the gut-wrenching news that he had kidney disease. Can you believe it? We were totally caught off guard! It turns out we missed the signs, thinking they were just signs of aging. Talk about a shocker! We immediately dove headfirst into figuring out how to help our dog with kidney disease and learned some seriously eye-opening stuff along the way.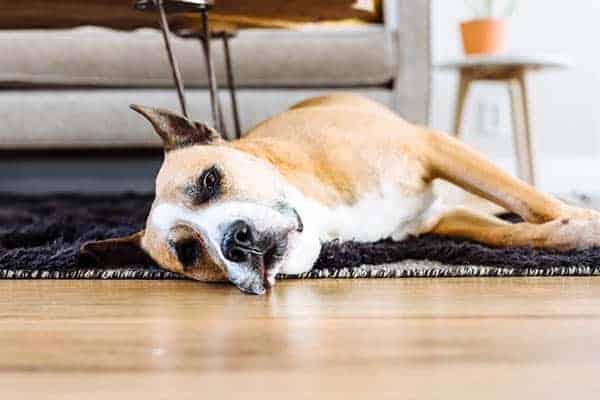 Processing the Diagnosis of Kidney Disease
Holy moly, when we got hit with that kidney disease bombshell, it felt like a punch to the gut. We were floored, heartbroken, and full of guilt. How did we not see the signs? We had a good cry, went through a whirlwind of emotions, and worried our tails off about what the future held for our pup.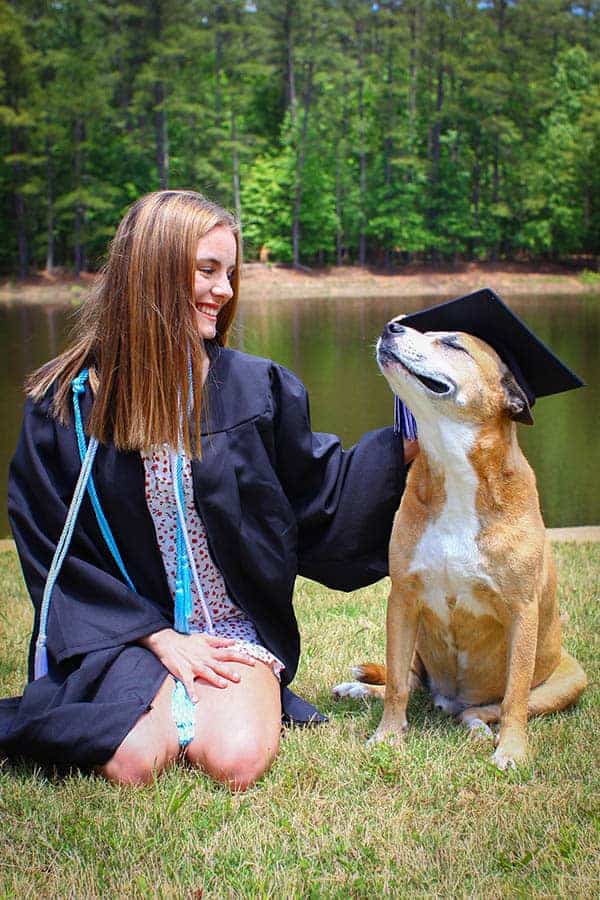 We spent the days that followed his diagnosis in between having cuddle puddles on the floor with him and Google deep dive sessions researching canine kidney disease.
After reading about a bazillion articles, we found that there were a few super easy changes we could immediately make at home (in addition to diet, which we'll explore later) that would positively impact Hooch's health and make things easier on his kidneys.
Giving him filtered or distilled water only || The kidney's main function is to filter out the toxins in our bodies, and since tap water can be loaded with chemicals and contaminants, it's best to only give your dog clean, filtered water to drink. If you have a dog living with kidney disease like we do, you may also want to eventually invest in a slow water feeder, as dogs with kidney disease can get quite thirsty and will actually start drinking water too fast - which causes its own unique set of problems.
 Increased exercise || Luckily for us, right before Hooch's diagnosis we adopted a puppy. She has played a big part in making sure he is more active and on his feet playing a good portion of the day. However, we still have had to make a conscious effort to get out and walk with him more than we were before. Dogs are just like us: the more they move, the better their bodies function and the easier it is for their kidneys to do their job. 
Extra vitamins & nutrients || Humans don't get all of the vitamins and nutrients they need from a one-stop-shop kind of a diet, and neither do our dogs! Whether your dog is eating kibble or you are dishing up a homemade dog food recipe (like the one below), your pup needs vitamins! We add even more vitamins to both dog's diets with Dog Greens. It is a plant-based vitamin and mineral powder that we just shake over the dog's food at each serving. They love the flavor and I love knowing that all of their nutritional needs have been met at every meal!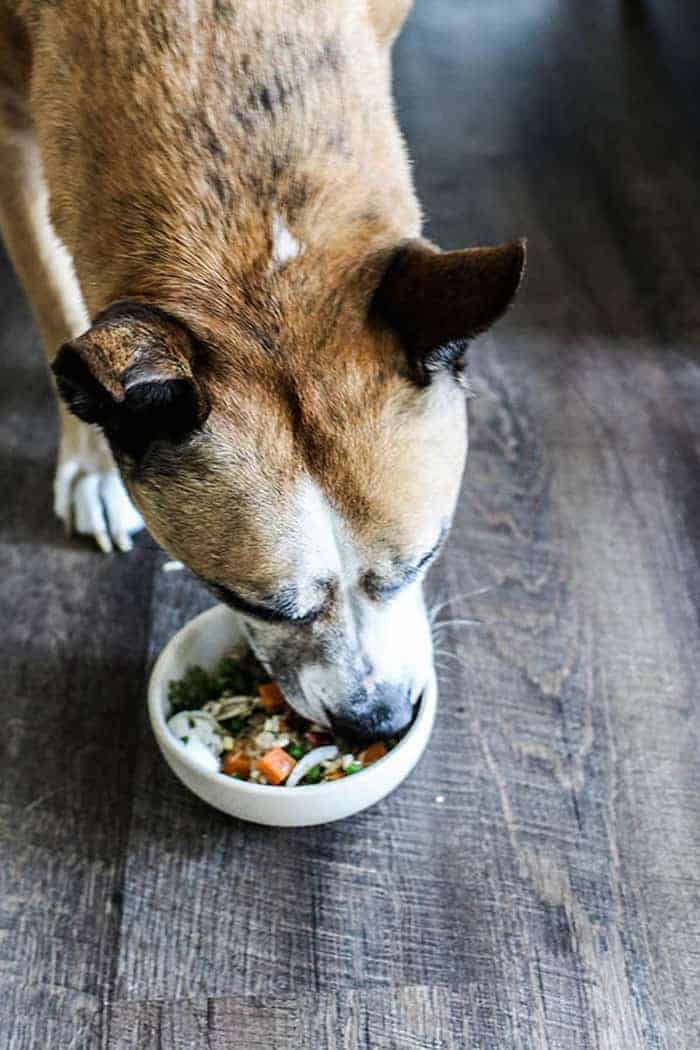 Finding the Perfect Diet for a Dog with Kidney Disease
We became doggy chefs overnight! We revamped our pup's diet, making sure every bite was kidney-friendly. We said goodbye to regular treats and hello to homemade treats made of fruits and veggies that are perfectly safe for a dog with kidney disease. From Frozen Strawberry and Goat Milk Treats, an Apple Kong Treat, to Banana Bread Dog Treats, both our dogs love them all! And you won't believe it—our Hooch started shining like a superstar!
In addition to homemade food, we also began using probiotics, Dog Food Seasoning, and food toppers. These both were able to add more antioxidants, calcium, omega-3 oil, and promote a healthier gut. I suggest adding these to your dog's diet whether they have kidney disease or not!
From Being a Struggling Dog With Kidney Disease to a Thriving Pup!
Now the news you've been waiting for - all our efforts paid off! Hooch went through a total transformation in just six weeks! With a brand new diet, his blood test results took a nosedive—in the best way possible! More energy, less inflammation, and a coat so fancy it'd make any pup jealous. But here's the real kicker—no more bloating or gas! Can you believe it? And the cherry on top? Those scary stage 4 kidney disease levels went back down to a much safer midrange stage 1.
We were over the moon with joy, knowing we had been given extra precious time with our beloved Hooch. We poured our hearts into making his food and tweaking his lifestyle, and it was all so worth it. Our dog with kidney disease is thriving like never before, and we couldn't be happier. It just goes to show, my friend, that sometimes small changes can lead to incredible outcomes. Here's to Hooch's health and happiness!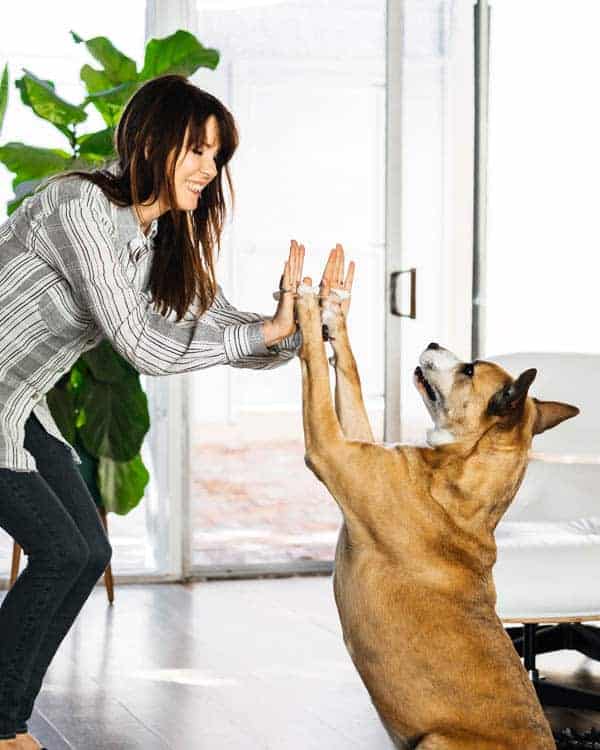 Navigating Your Journey with a Dog with Kidney Disease
If you or anyone you know is dealing with this diagnosis, don't lose hope! Early detection, research, and making those important lifestyle changes can make a world of difference. Together, we can give our furry friends the best shot at a happy, healthy life. Let's raise a paw for the dogs with kidney disease and show them all the love they deserve!