Do you know what fruit dogs can eat? We love our dogs and love to pamper them as if they're our own kids. It's also fun to enjoy a handful of our favorite fruit with them, especially when they give you those adorable begging eyes.
But as members of our family, we also have the responsibility of keeping them healthy to live long and happy lives. Fruits are normally very nutritious for dogs, but there are limits. Some fruits like grapes and raisins are extremely hazardous to a dog's body. And overindulging in any fruit can also be dangerous for dogs.
All human foods, including fruits, should be used as supplemental snacks instead of complete meal replacements. It helps to remember the 90/10 rule if you're unsure of the food to treat ration. This rule means that 90% of your dog's daily calorie intake should come from dog food; the extra 10% can come from treats like fruit.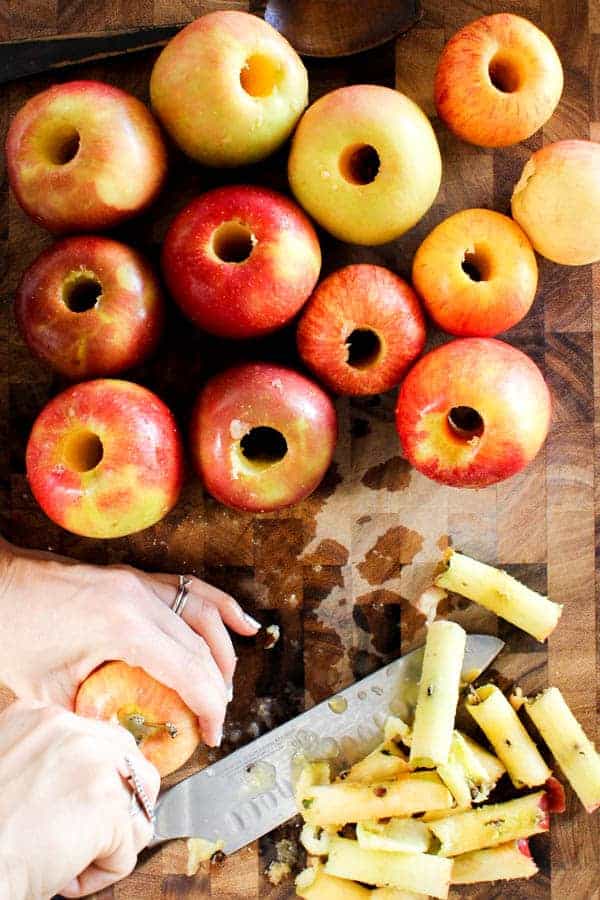 Please keep reading to learn about fruits that are especially beneficial to dogs; remember that moderation is key.
What fruit can dogs eat? What are the risks/benefits?
Apples
Low in protein and calories, apples provide all their health benefits without filling up your dog. They contain numerous essential nutrients, including potassium and several vitamins that increase overall health. But the high degree of fiber and vitamin C is what makes the apple really stand out.
High-quality, plant-based dietary fiber efficiently aids the digestive system in breaking down foods and mitigating the growth of harmful gut bacteria. It is also essential in the weight control of dogs. As obesity is the leading cause of all canine illnesses, this is key to providing long and healthy life.
Vitamin C's antioxidant and anti-inflammatory properties are well known and rightfully praised. It boosts the immune system, reduces cognitive decline in elder dogs, and rids the body of cancer-causing free radicals.
Apple seeds and cores should be avoided at all costs. Cores are choking hazards for dogs because of their hardness and size. The seeds contain harmful toxins, such as cyanide, that should never be chewed or ingested. Be sure to discard the core and seeds where they can't be sniffed out.
Bananas are one of the healthiest fruits for dogs to eat. They contain necessary vitamins and minerals that keep you and your dog healthy in the short and long term. Biotin and potassium, in particular, are prolific in the nutritional profile of bananas.
Also known as Vitamin H, biotin is a complex B vitamin essential for many of your dog's body functions. Biotin is mainly known for its job in maintaining the health of the skin and coat. However, biotin also aids the body in several areas, including forming and growing muscles, increasing energy, improving endocrine system functions, and metabolizing food.
The most widely known nutritional benefit of bananas, potassium, enhances the muscular system, including the heart, guaranteeing healthy muscle growth and function. The effects include increased motor skills, regular heartbeats, and increased blood flow. Additionally, it increases metabolism, bone density, and cognitive functions.
While banana peels are not poisonous to dogs, they should never be allowed to eat them. Banana peels contain way too much fiber for one sitting, and ingesting them will create quite an upset tummy for your pup. In a worst-case scenario, the large peel can be a choking hazard or even cause a bowel obstruction.
This "superfood" is hard to beat when it comes to nutrients per volume. Blueberries help keep your dog hydrated, reduce the risks associated with several diseases and cancers, and contain many antioxidant and anti-inflammatory properties.
Specifically, blueberries are loaded with antioxidant plant compounds called polyphenols. The job of these compounds is to locate and destroy the disease-causing free radicals that roam around the body. Excessive amounts of free radicals can quickly cause health issues in your dog, just like in a human body.
Blueberries are also cholesterol-free and low in protein and fat. This leaves plenty of room for the regular dry food meals important in dogs' bodies' structural and neurological development.
Pineapple
Pineapple is a low-calorie fruit that provides several unique nutrients for a dog. The enzyme bromelain and thiamine, or Vitamin B1, are highly concentrated in the flesh of the pineapple, making it a wonderful supplement to a dog's daily diet.
The high concentration of anti-inflammatories in bromelain makes it a go-to additive, especially for older dogs. It reduces the discomfort involved in bone diseases like arthritis. It also helps heal the body by reducing swelling and inflammation in injuries like sprains, wounds, and muscle damage. Additionally, it is a strong antihistamine for dogs with sinus issues by thinning out the mucus.
Thiamine promotes organ and brain health, improving motor skills and cognitive functions. It is involved in energy production and storage as well. It helps break down carbohydrates into usable energy and keeps it on hand for later use.
Be sure to completely remove the spiky top, the skin, and the hard inner core of the pineapple. They can be choking hazards or cause digestive issues in dogs.
Strawberries
Strawberries are full of water, vitamins, minerals, and antioxidants. They help keep your dog hydrated, reduce the risks associated with several diseases and cancers, and contain many anti-inflammatory properties.
The high concentration of malic acid in strawberries enables the body to produce water and energy while filtering out harmful toxins. The antiseptic properties of malic acid reduce bacteria in the mouth and improve bad breath. It also acts as a whitening agent, cleaning your dog's stained teeth.
Watermelon
Water makes up over 90% of the entire watermelon. These hydrating benefits alone make it incredibly healthy for a dog, but it is also chockful of vitamins and minerals that are especially beneficial for your dog. Being fat-free and low in calories and sodium, adding a moderate amount of watermelon to your dog's treat list is a great way to keep them feeling happy and healthy.
The antioxidant properties in lycopene, a common nutrient found in watermelon, help reduce the risks of various cancers, promote a healthy heart, and regulate blood pressure. In addition, lycopene can be beneficial for your dog as he gets older, as it reduces the rate of vision loss and acts as an anti-inflammatory for arthritic dogs.
Watermelon rinds and seeds should definitely be avoided. The firm and oddly-shaped skin can cause severe digestive issues for your dog, especially if swallowed whole. The seeds are indigestible and can create blockage when passing through the intestines.
Can there be other risks when dogs eat fruit? What should I look out for?
We've established a long list of positive nutritional aspects of different fruits. Now, let's talk about some possible negative issues that could occur when your dog eats fruit.
Overindulgence is the main risk when it comes to fruit. It contains natural sugars and starch, negatively affecting dogs way quicker than humans. After overindulging in fruit, dogs have a tendency for an upset stomach, often followed by diarrhea.
While very rare, dogs can have allergic reactions to various fruits. When first giving one to your dog, be on the lookout for signs of allergies, including coughing, sneezing, itching, and breathing trouble.
And as you've read above, certain fruits contain seeds, skin, or cores that dogs should avoid. Try to discard them in a place that your dog can't reach.
When deciding what fruit your dogs can eat, always remember that moderation is the key to maximizing the benefits of fruits. Just be aware when you feed them to your dog and treat them as snacks rather than meals.
What fruit should never be fed to dogs?