Can dogs eat watermelon? Of course! There are few treats that dogs enjoy better than a sweet, cold chunk of summer melon.
There's just something about that tasty sweet fruit that screams "Summer!" And as we get older and look back at those lasting memories, we want nothing more than to share them with our children, which of course, includes our furry, four-legged kids.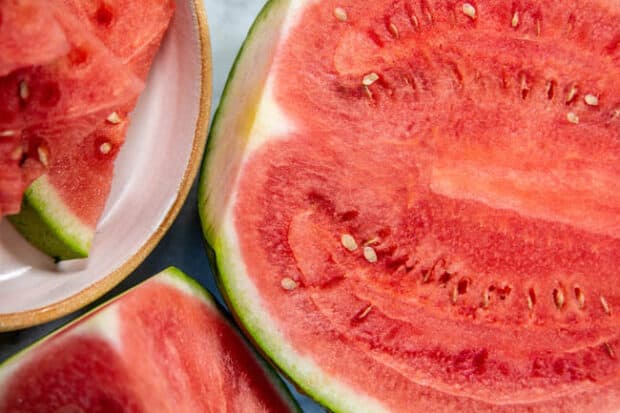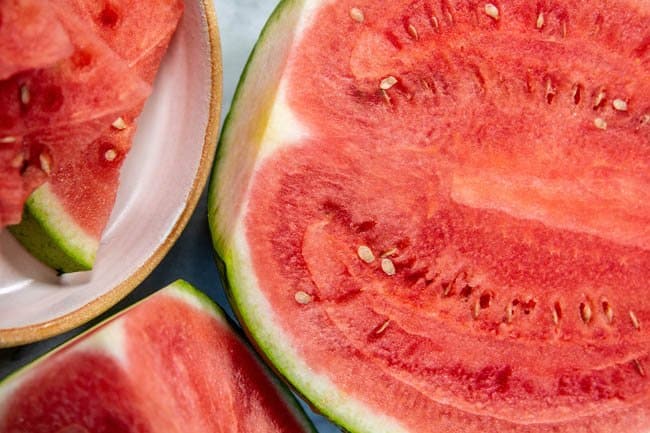 Fortunately, watermelon is loaded with nutrients that provide the body with numerous health benefits for you and your dog. Using watermelon as a treat is a great way to keep that tail wagging and supplement the nutrition that your dog needs in a healthy diet.
However, moderation is key. You should not feed certain parts of the watermelon (e.g., the rind) to dogs. Watermelon also contains many natural sugars that can negatively impact a dog's body if eaten in large amounts.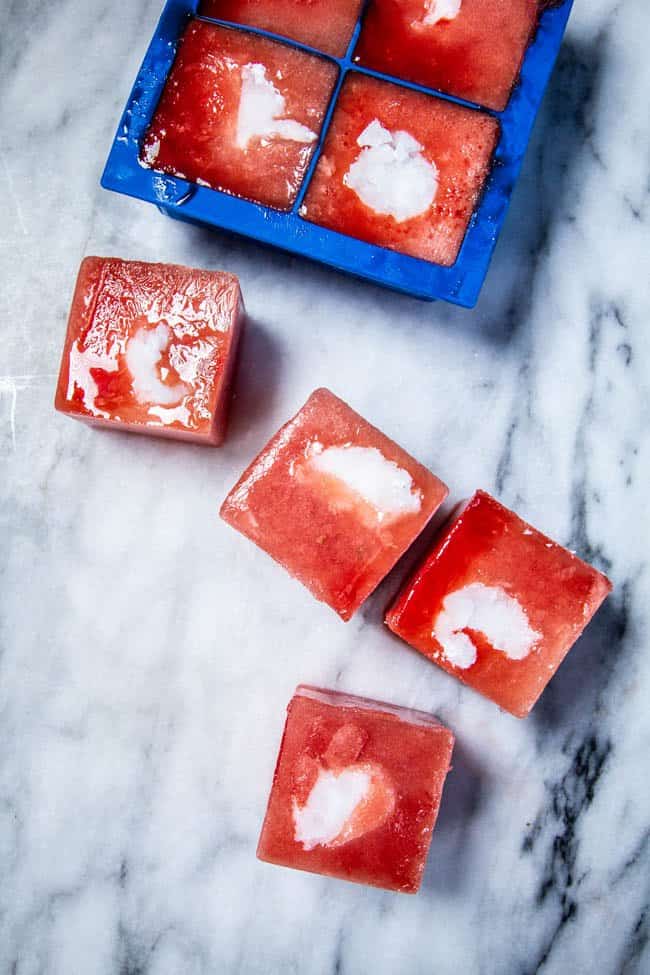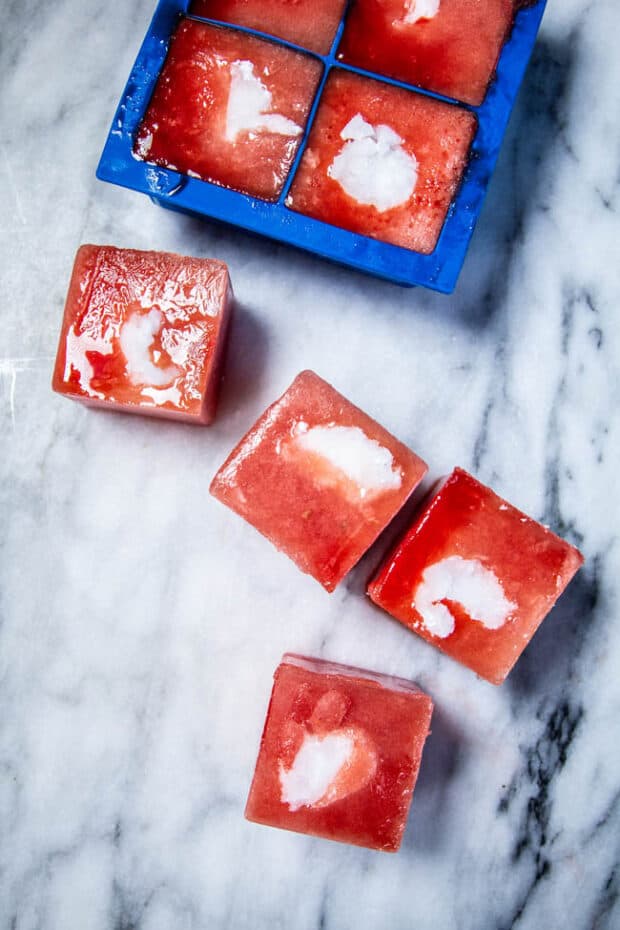 So this summer, while trying to get through those sultry dog days, don't feel guilty if you throw a few chunks of watermelon your dog's way. It's a tasty and healthy treat, and they will be ever grateful for it. Just practice moderation and only use it as a snack rather than a meal.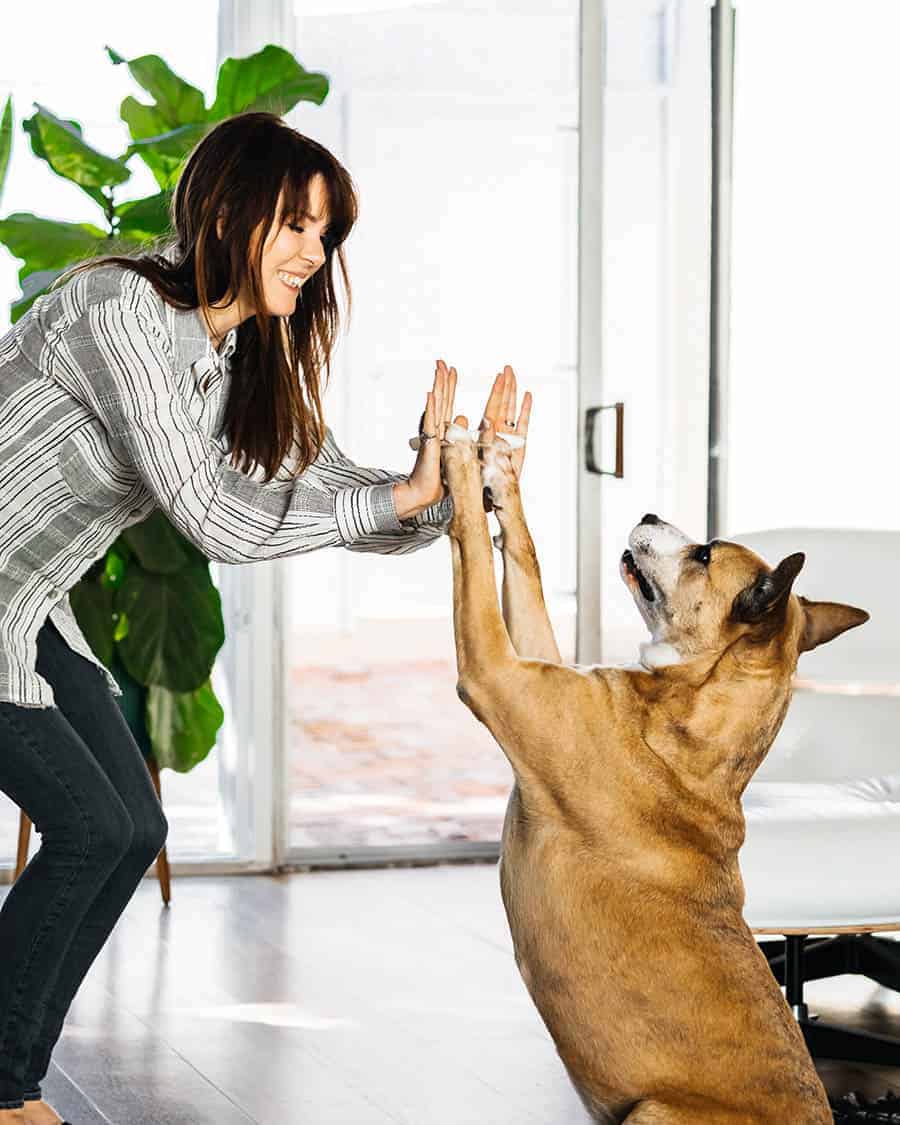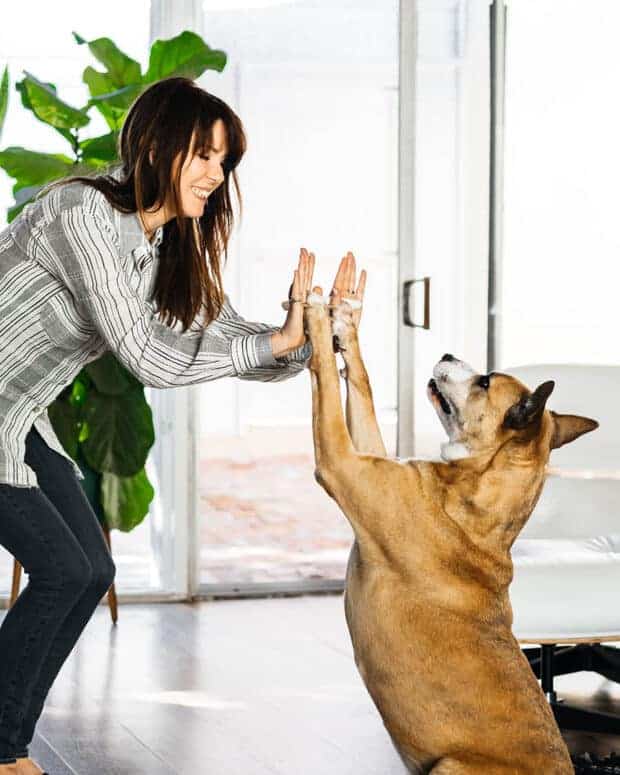 Is watermelon a healthy treat that dogs can eat?
Like its namesake suggests, the main ingredient in watermelon is, you guessed it, water. Water makes up over 90% of the entire watermelon. These hydrating benefits alone make it incredibly healthy for a dog, but the positive effects don't stop there.
Watermelon is also chockful of vitamins and minerals that are especially beneficial for your dog. Being fat-free and low in calories and sodium, adding a moderate amount of watermelon to your dog's treat list is a great way to keep them feeling happy and healthy.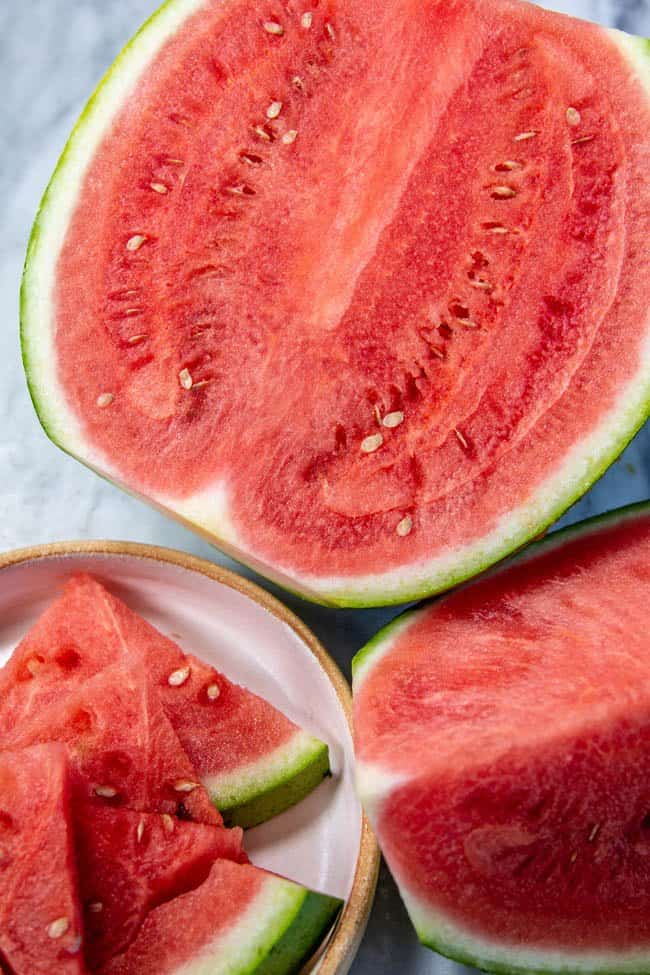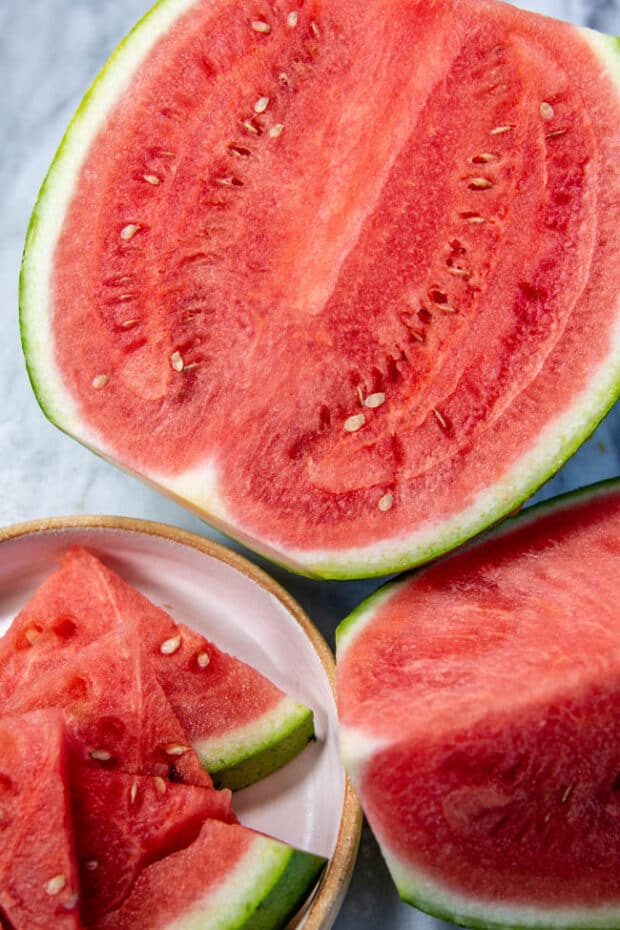 The following is a list of the main nutritional components in watermelon and how they keep dogs healthy:
High-quality, plant-based dietary fiber should always be at the top of your dog's nutritional needs list. It efficiently aids the digestive system in breaking down foods and mitigating the growth of harmful gut bacteria. In addition, healthy fiber treats both constipation and diarrhea.
Fiber is also essential in the weight control of dogs. As obesity is the leading cause of all canine illnesses, this is key to providing long and healthy life. Adding more fiber to the diet will cause your dog to get full quicker, even while eating fewer calories.
Apart from the more well-known nutrients, watermelon also contains several plant compounds which act as powerful antioxidants. Lycopene gives fruits like watermelon, tomatoes, and grapefruits their red color.
The antioxidant properties in lycopene help reduce the risks of various cancers, promote a healthy heart, and regulate blood pressure.
Magnesium is a powerful mineral that significantly affects both the physical and emotional health of your pup. It balances out the mood, thereby increasing happiness and decreasing unwanted behavior.
Physically, magnesium gives a boost to muscle function and regeneration, helping your dog's body stay healthy and energized, even in the later years.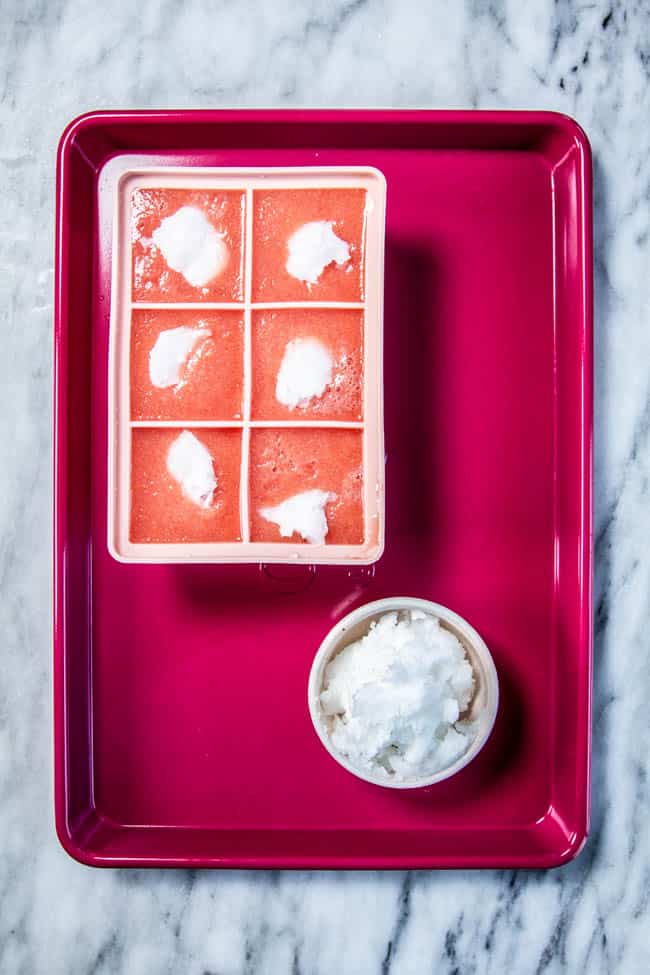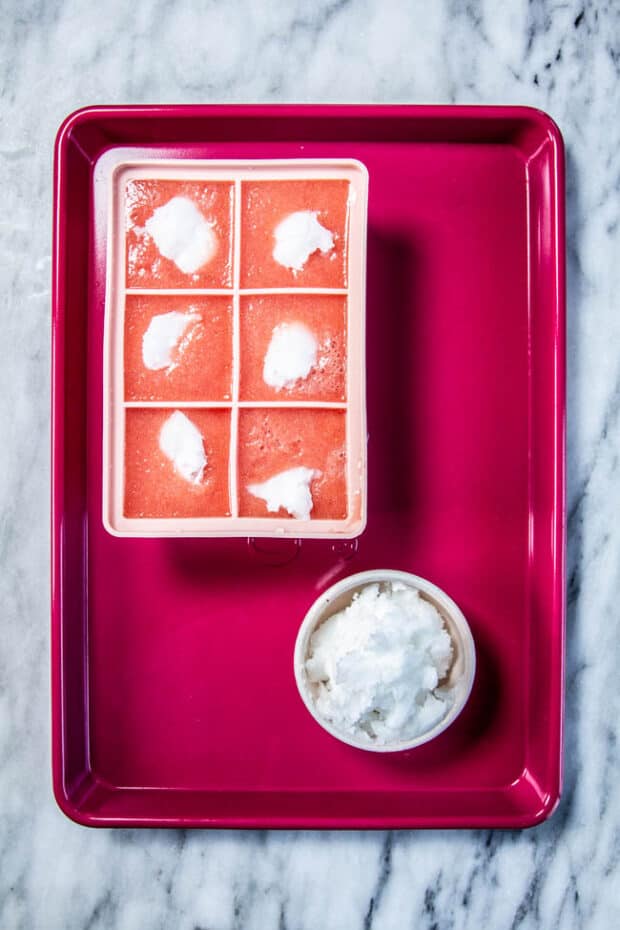 Potassium maintains a necessary balance of fluid in the body, guaranteeing healthy muscle growth and function. The effects include increased motor skills, regular heartbeats, and increased blood flow.
Additionally, it increases metabolism, bone density, and cognitive functions. Potassium is a must for any healthy dog's diet.
Like your mom always told you, Vitamin A is responsible for good vision and proper eye health. You've probably noticed that the diminution of sight is a common symptom in many elder dogs. It is imperative to make sure your aging pups get all the Vitamin A they need.
But eye health isn't the only positive that the body gets from Vitamin A. It also promotes average growth and development, boosts the immune system, and increases cellular function.
Vitamin B6 is the jack of all trades when it comes to health. It is a critical factor in the proper functions of hormones, blood cells, and the nervous system.
It is also necessary to absorb other vitamins and minerals in the digestive process, including fat, protein, and Vitamin B12. Maintaining good levels of B6 is required for the transformation of fatty acids into amino acids.
Production of red blood cells, enhanced by B6, is necessary for standard brain functions and RNA and DNA synthesis.
Vitamin C's antioxidant and anti-inflammatory properties, working with polyphenols, are well known and rightfully praised. It boosts the immune system, reduces cognitive decline in elder dogs, and rids the body of cancer-causing free radicals.
While dogs' bodies produce a supply of Vitamin C, physical and emotional stress can reduce the growth rate and amount of reserve. So if you notice symptoms of anxiety in your dog (skin issues are a significant cause), make sure that he is getting plenty of Vitamin C.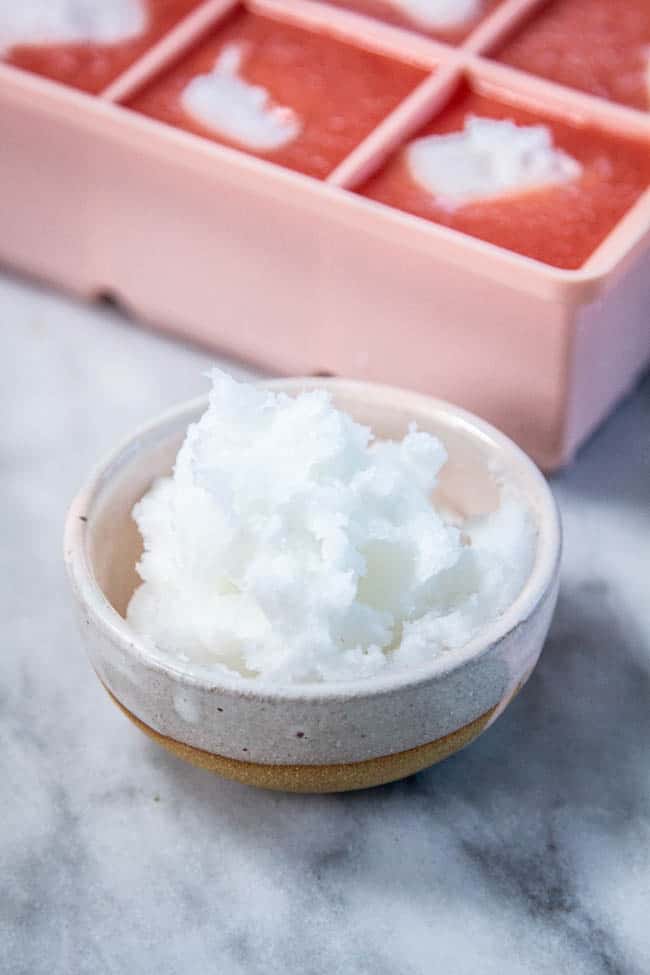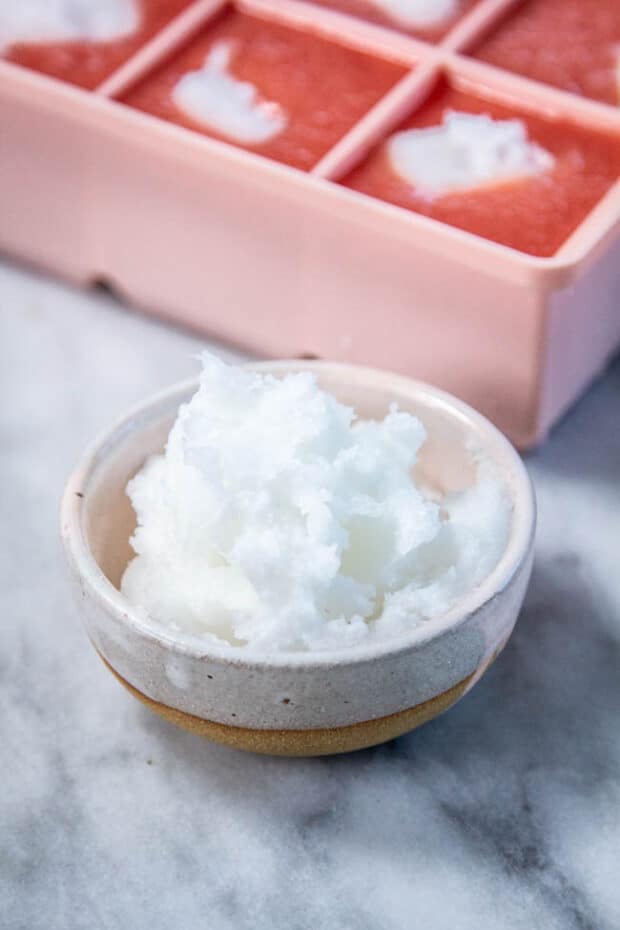 How does watermelon help keep your dog hydrated?
Water is the most prolific nutritional aspect of watermelon, as it is about 92% of the whole fruit. We often overlook the water, but it truly is one of the most critical needs for our dog's body. Especially for dog's like our Hooch that are living with or recovering from kidney problems.
Water's main jobs in the body include improving joint function and digestion and regulating body temperature. And most of all, an appropriate amount of water allows the body to efficiently absorb all the necessary nutrients present in a dog's diet.
Lack of water can quickly lead to dehydration, which can be a severe problem for humans and dogs. Dehydration causes several adverse effects that limit the delivery of oxygen in the blood.
Apart from keeping a clean bowl of filtered cold water in easy reach, adding water-filled foods like watermelon to a dog's diet can be extremely helpful in minimizing the risk of dehydration.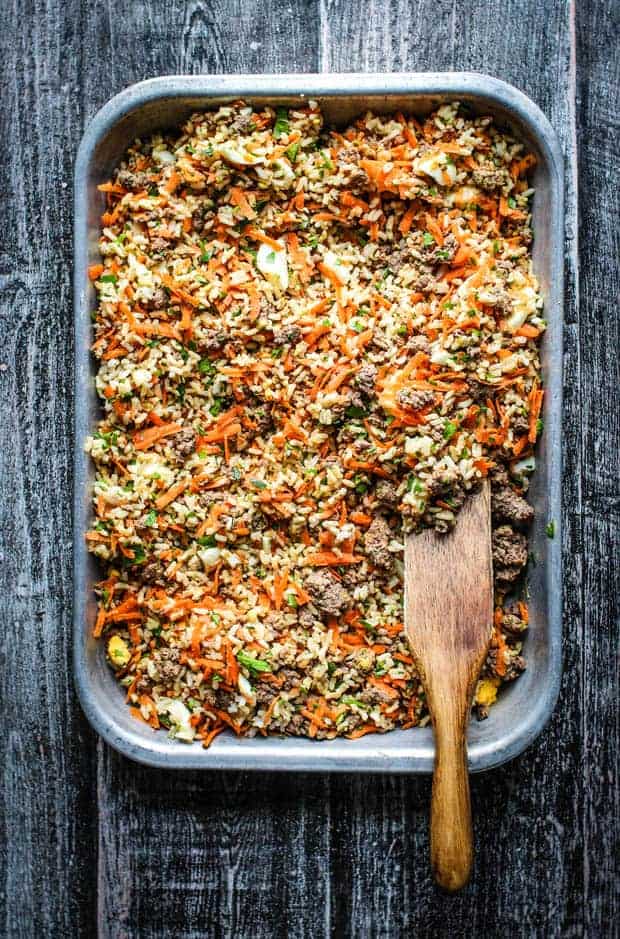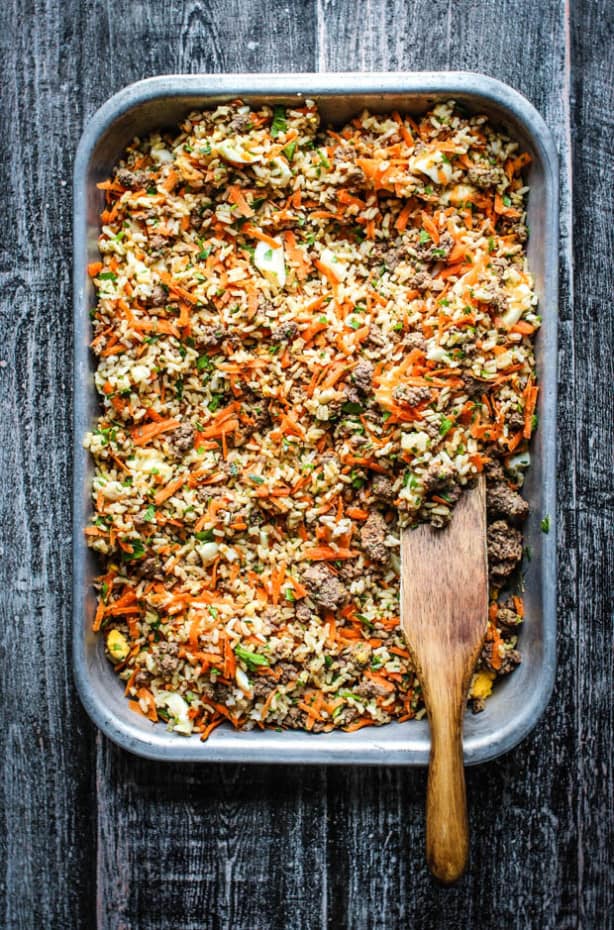 Does your dog have kidney disease?
In December of 2019, Hooch was diagnosed with stage 4 kidney disease & given 3-6 months to live.
Distraught we did a lot of research, worked with our vet, & developed some dog food recipes to replace his store-bought diet.
Now it is June of 2022 & I am happy to report that not only is Hooch still here with us. He is in full remission from & within normal kidney values on blood panels.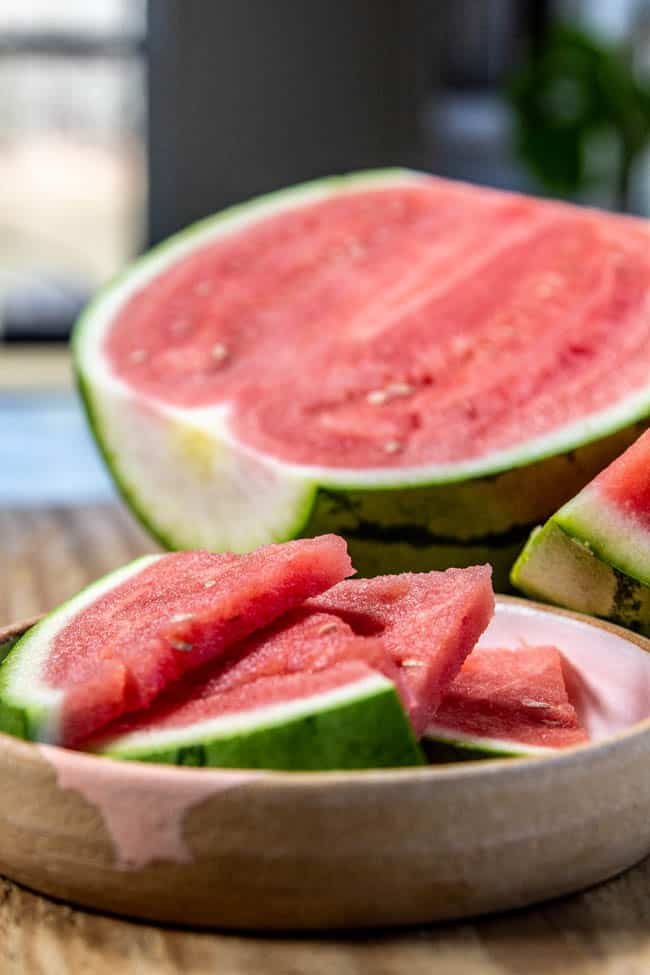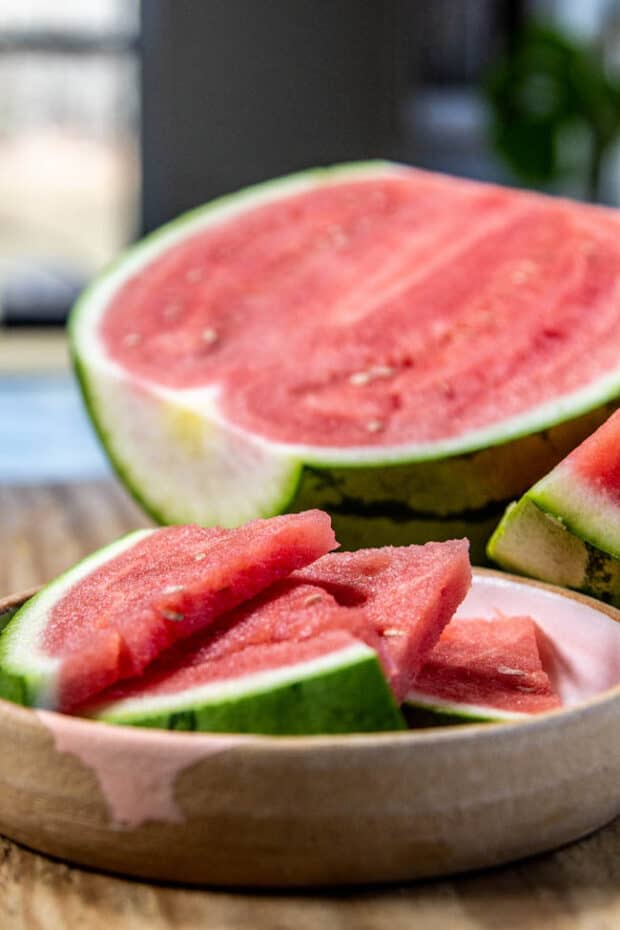 Can dogs eat watermelon rind and seeds?
Watermelon rinds and seeds should definitely be avoided. The firm and oddly-shaped skin can cause severe digestive issues for your dog, especially if swallowed whole.
Unlike in apples, watermelon seeds are not toxic, but they can still pose problems. They are indigestible and can create blockage when passing through the intestines.
If you think your dog may have ingested the rind or seeds, be on the lookout for signs of intestinal discomforts, such as vomiting, diarrhea, and lethargy. Contact your veterinarian if you become concerned.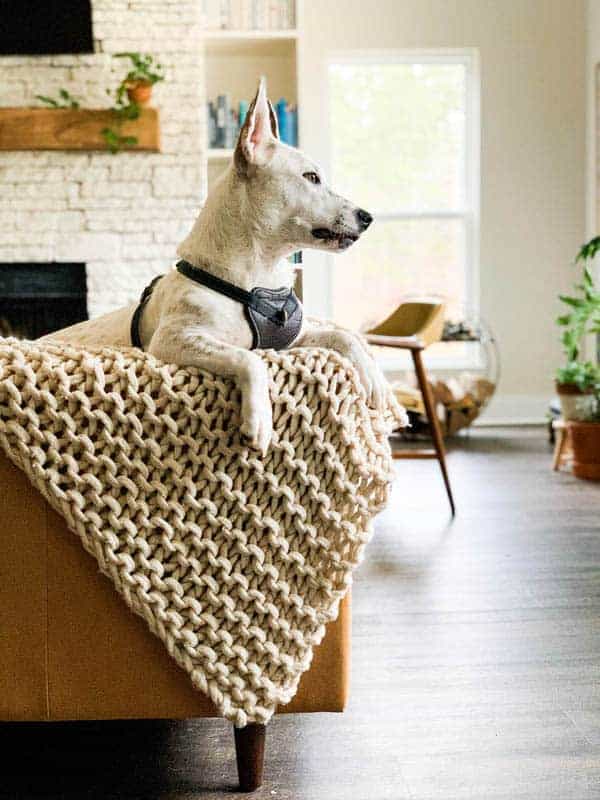 Can there be other risks associated when dogs eat watermelon?
We've established a long list of positive nutritional aspects of watermelon. Now, let's talk about some possible negative issues that could occur when your dog eats watermelon.
Overindulgence - dogs can eat too much watermelon in one sitting
Like most fruits, watermelon contains natural sugars and starch, negatively affecting dogs way quicker than humans. In addition, after overindulging in watermelon, dogs have a tendency for an upset stomach, often followed by diarrhea.
Moderation is the key to maximizing the benefits of watermelon. Most dogs should be limited to a few chunks per day; larger breeds like ours can handle more than that.
Allergies
Though very rare, dogs can have allergic reactions to watermelon. When first giving apples to your dog, be on the lookout for signs of allergies, including coughing, sneezing, itching, and breathing trouble.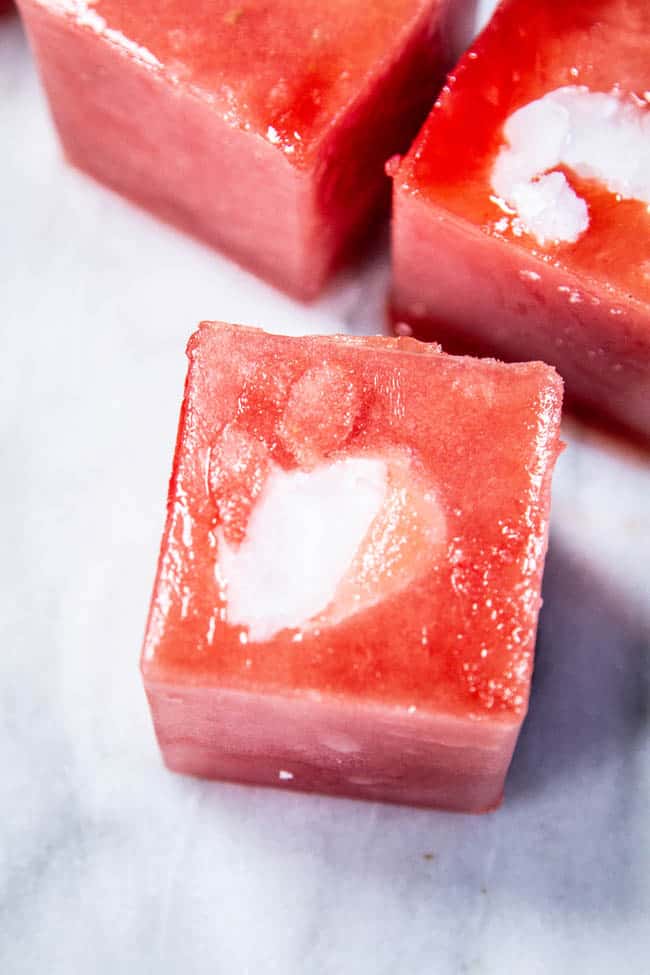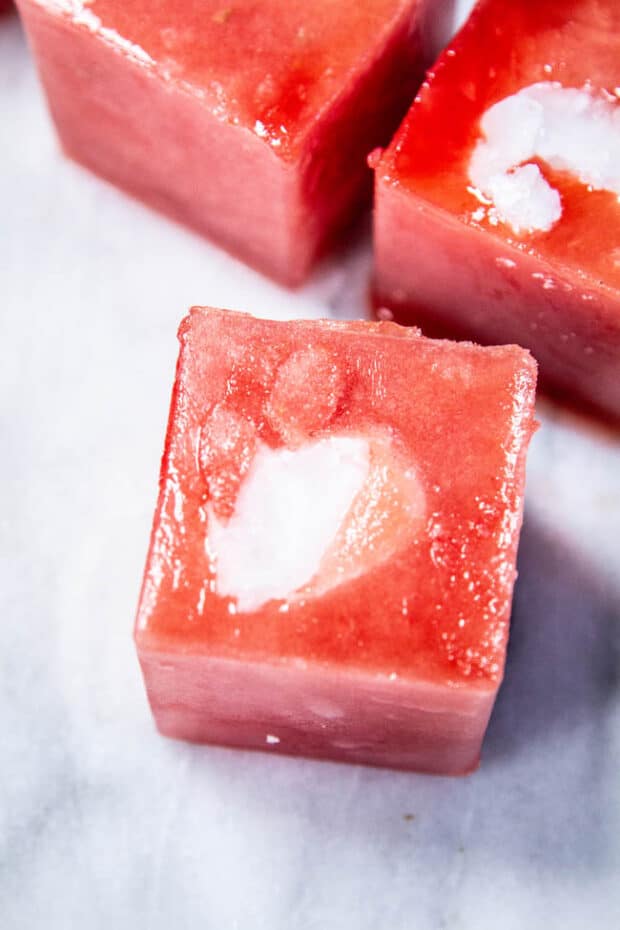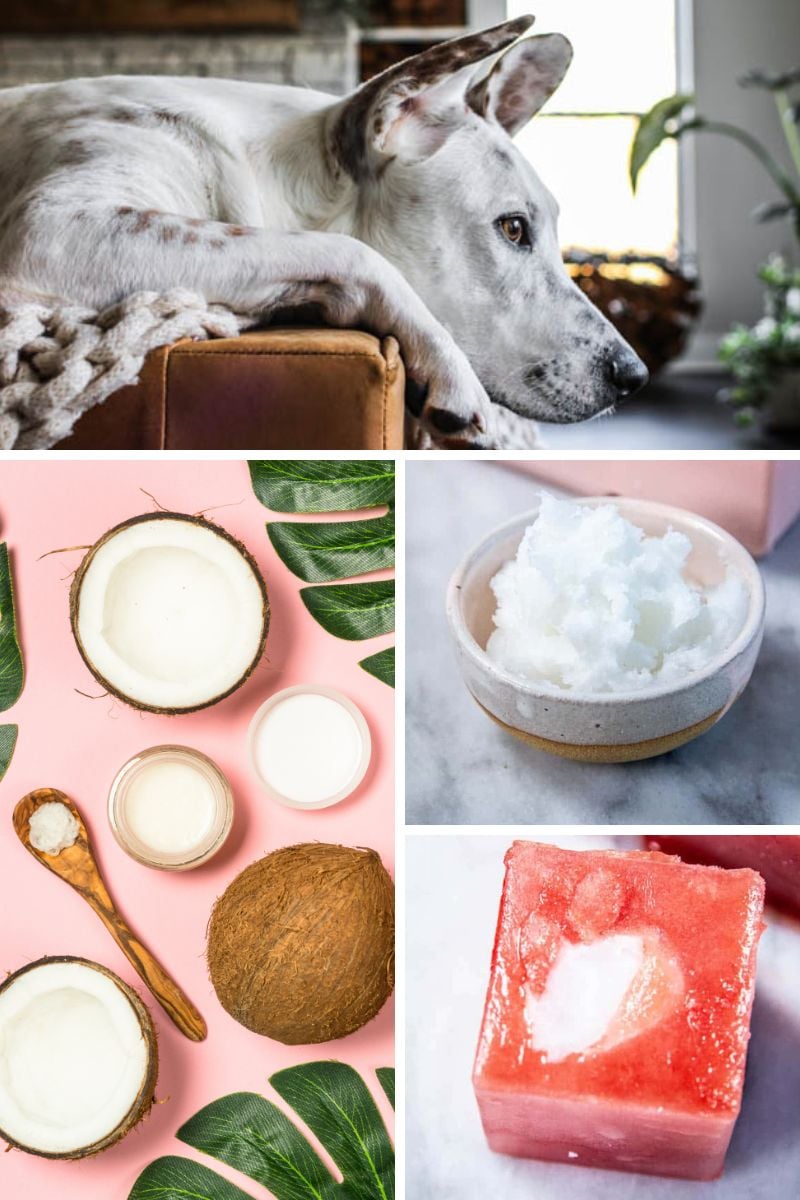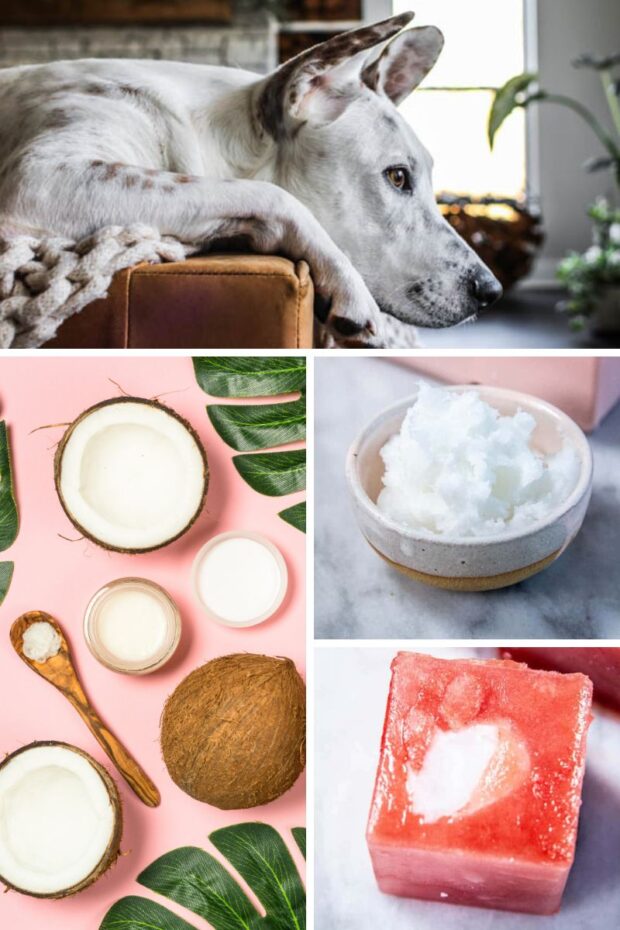 Is coconut oil good for dogs? The answer is yes! According to certain holistic and naturopathic vets, coconut oil has properties that can help with a variety of dog's illnesses.
If you've made our Watermelon & Coconut Oil Treats for your pup I would be so grateful if you would rate the recipe and let me know what you think in the comments below!
Want to be a part of our online community outside of the blog? It's easy!! All you have to do is follow @THISMESSISOURS on FACEBOOK, INSTAGRAM, TWITTER, YOUTUBE, TIKTOK or PINTEREST to see cooking demos, and peeks into our day to day life.
Print
Watermelon and Coconut Oil Dog Treats
Consider this a non-recipe recipe. If your dog is smaller you will use less melon, if your dog is larger you will use more. The size of the mold you use to freeze the treats in will also change based off of your dog's size. You can omit the coconut oil from these treats altogether if desired. 
Don't forget to rate the recipe and let me know what you think about this Watermelon and Coconut Oil Dog Treats recipe in the comments below, your reviews/comments really help other people that visit This Mess is Ours! 
Author:
Prep Time:

8

Total Time:

8 minutes

Yield:

varies

Category:

dog treats

Method:

blended

Cuisine:

dog food
Mini seedless watermelon, rind removed, cut into chunks
virgin coconut oil, optional, ¼ teaspoon daily for small dogs and from 1 teaspoon - 1 tablespoon daily for big dogs.
Instructions
Place silicone treat molds or ice cube trays on a sheet pan and set aside. 
If using, divide the desired amount of virgin coconut oil, based off your dog's size,  between the wells of the molds. To see size serving suggestions for your pup look at "ingredients" or "notes" sections of the recipe card.
Notes
What type of coconut oil is best for my dog?
Choose virgin coconut oil, which is unrefined coconut oil. Search for cold-pressed coconut oil, which is made using a method that preserves the nutrients by processing the oil shortly after the coconuts are collected. 
How to know how much coconut oil to feed to your pet.
Many veterinarians recommend starting slow when feeding coconut oil. A good starting dose is ¼ teaspoon daily for small dogs and from 1 teaspoon - 1 tablespoon daily for big dogs.
If you have an obese or overweight dog, vets suggest that coconut oil be provided no more than once a day because of its high fat content.
Keywords: watermelon, dog treats, coconut oil, can dogs eat watermelon
Recipe Card powered by
Can dogs eat fruit? Keep scrolling to find out more fruits and veggies that are good for your pup to eat.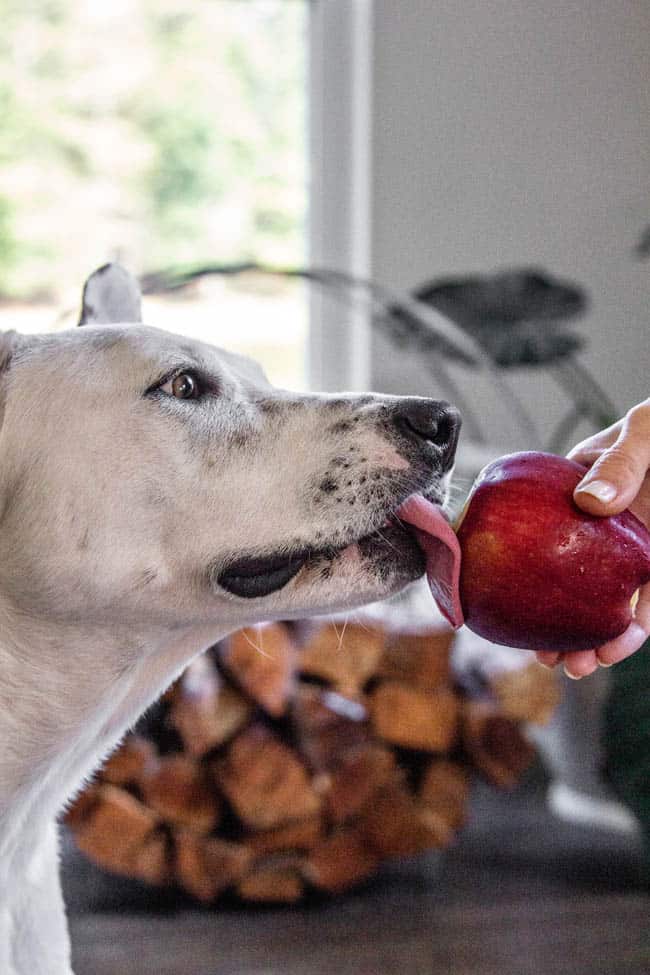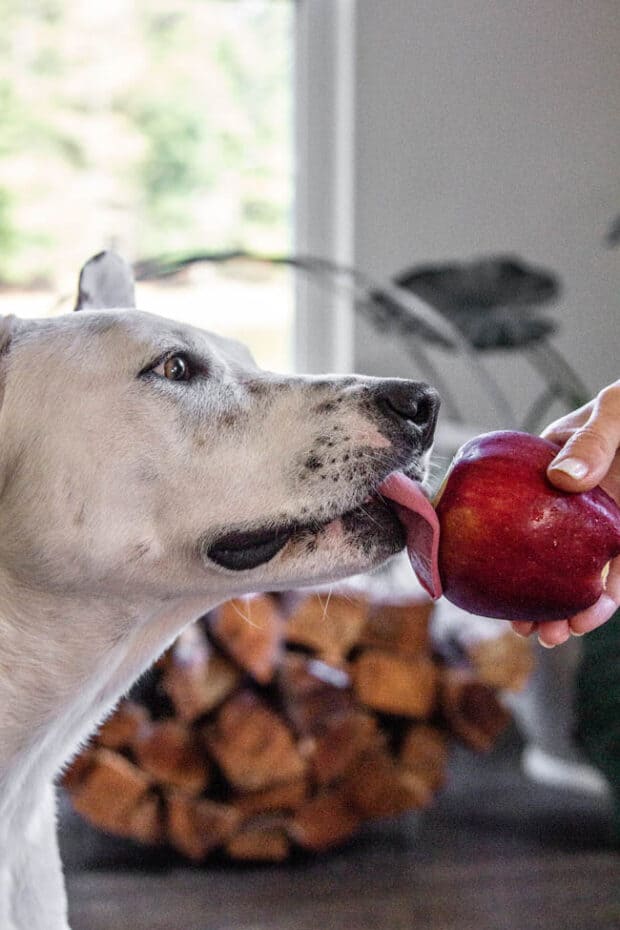 We love our dogs and love to pamper them as if they're our own kids.
It's also fun to enjoy a handful of our favorite fruit with them from time to time, especially when they give us those adorable begging eyes.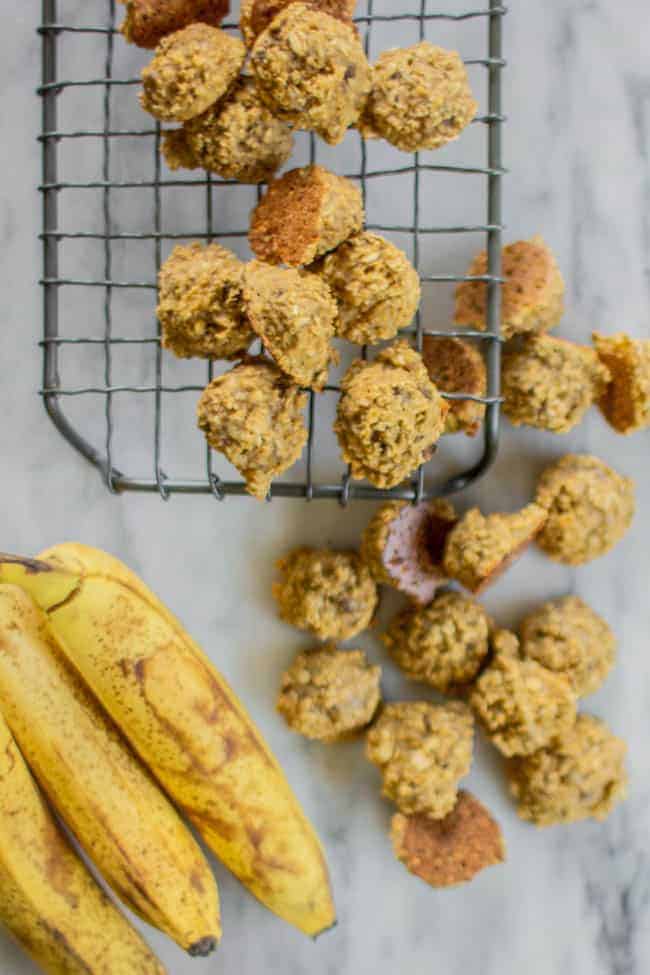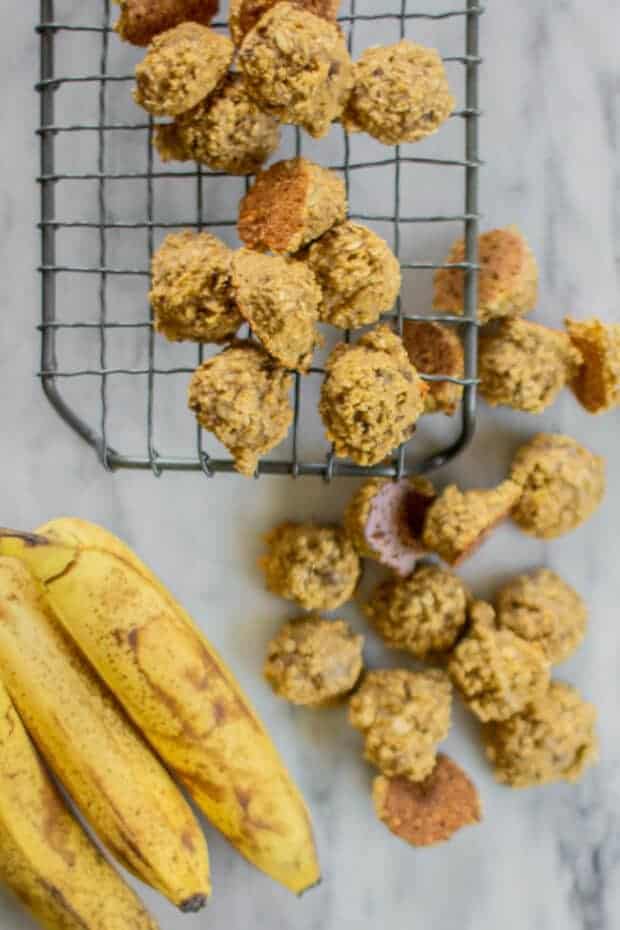 This simple 3-ingredient dog treat recipe is inspired by homemade banana bread.
These soft dog treats are perfect for dogs that require a softer treat but are actually delicious enough that humans can eat them too. (Of course, the humans around here dip them in maple syrup for themselves. No maple for the dogs though!)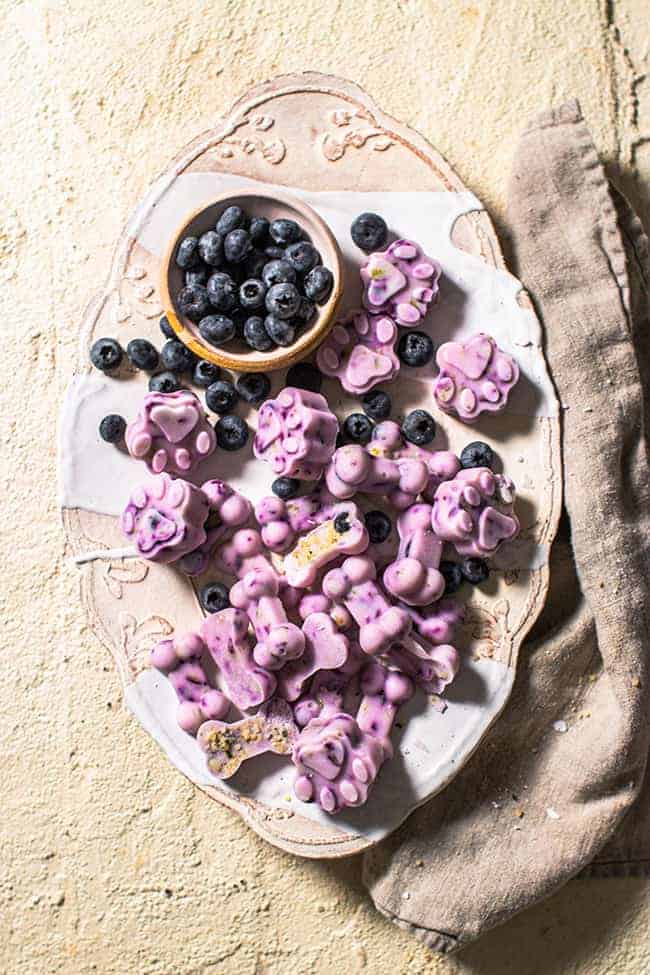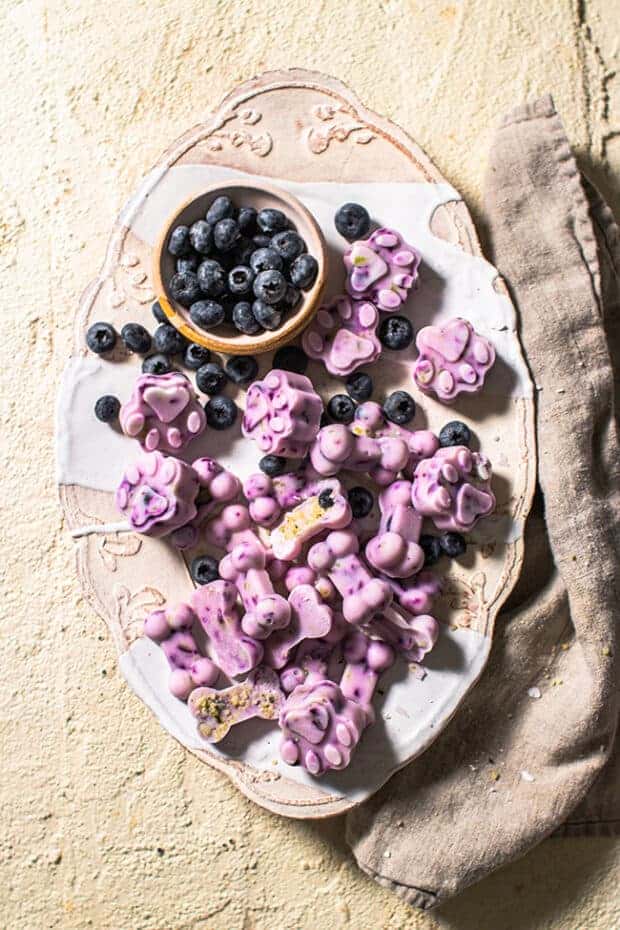 Blueberries are one of the best fruits that dogs can eat. This flavorful little superfood packs quite a nutritious punch loaded with vitamins, minerals, and other nutrients.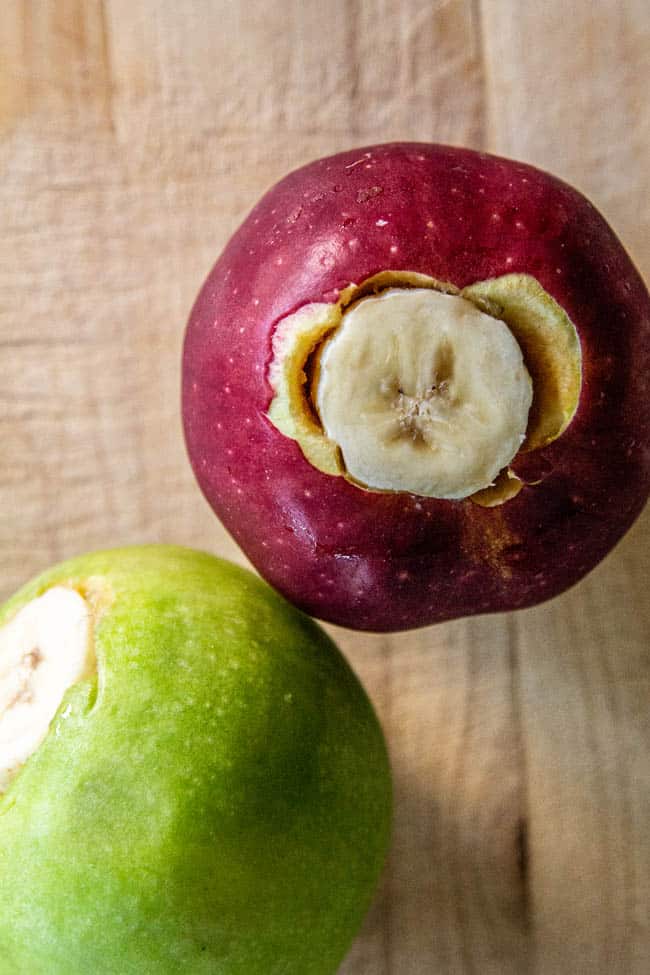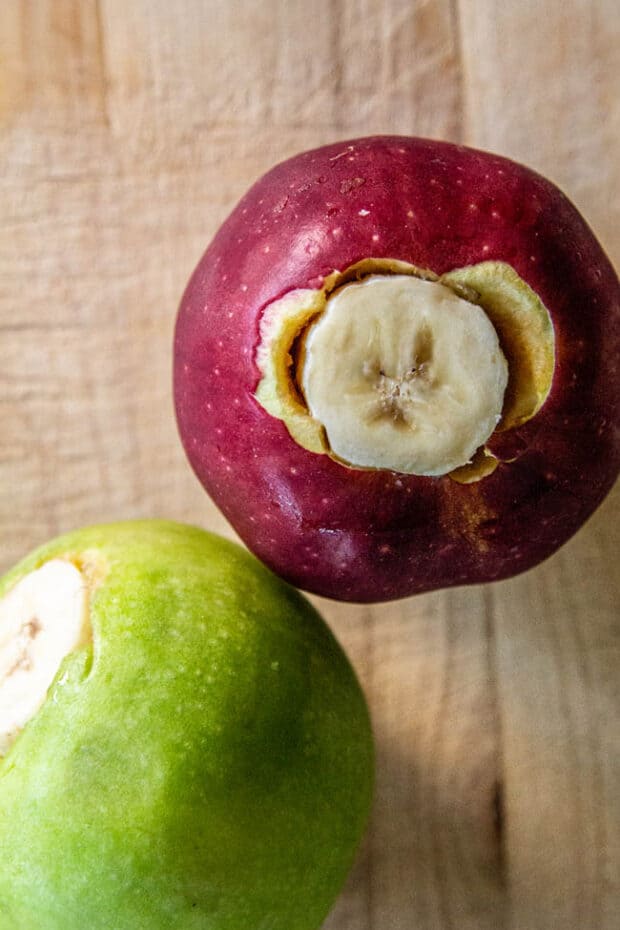 This DIY Apple Kong treat is for heavy chewers like our Rebel.
For smaller pups you can feed shredded apple in their food or smaller slices as treats.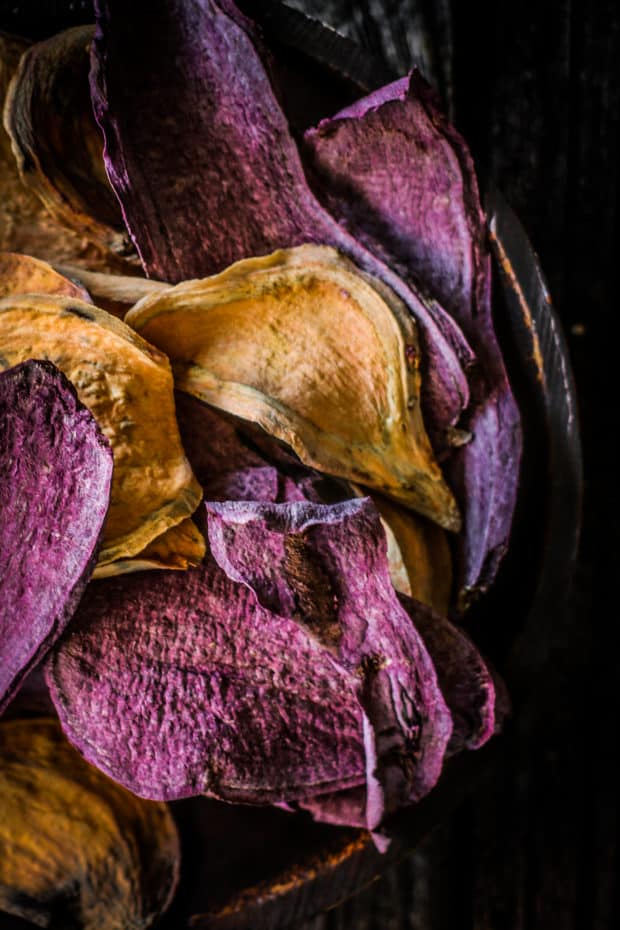 Sweet potatoes aren't only great for humans they are an excellent source of vitamins and nutrients for our 4-legged friends as well! Cubed and steamed, mashed, or sliced and dehydrated like this simple treat, there are lots of easy ways to incorporate sweet potatoes into your dog's diet.