Is coconut oil good for dogs? The answer is yes! According to certain holistic and naturopathic vets, coconut oil has properties that can help with a variety of dog's illnesses.
***Please note, I am not a veterinarian, just a very passionate dog owner! The information in this blog post documents our own personal experiences & research. Our dogs are always under our veterinarian's careful supervision. Please, consult with your vet and use your own personal judgment when caring for your dog***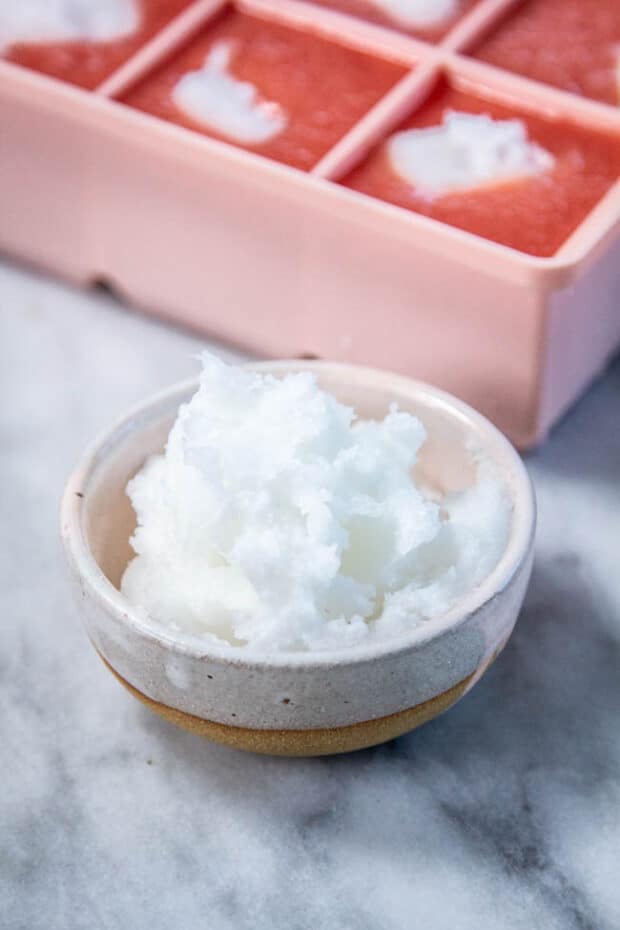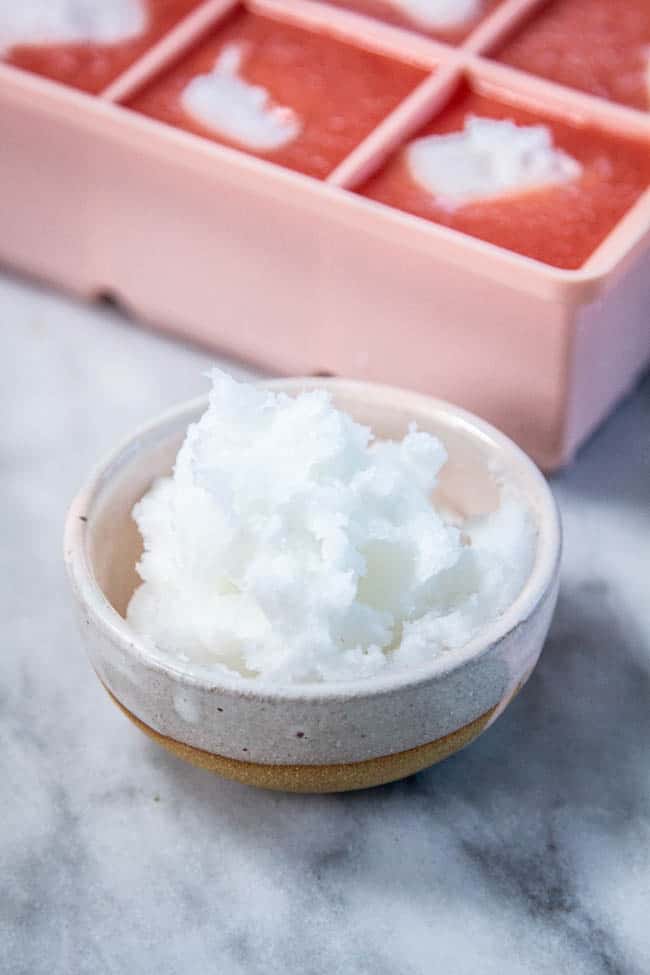 What is coconut oil?
Coconut oil is extracted from ripe coconuts and utilized in culinary and beauty goods. It's heavy in saturated fat and medium-chain triglycerides, which are thought to be a health advantage for both people and their pets.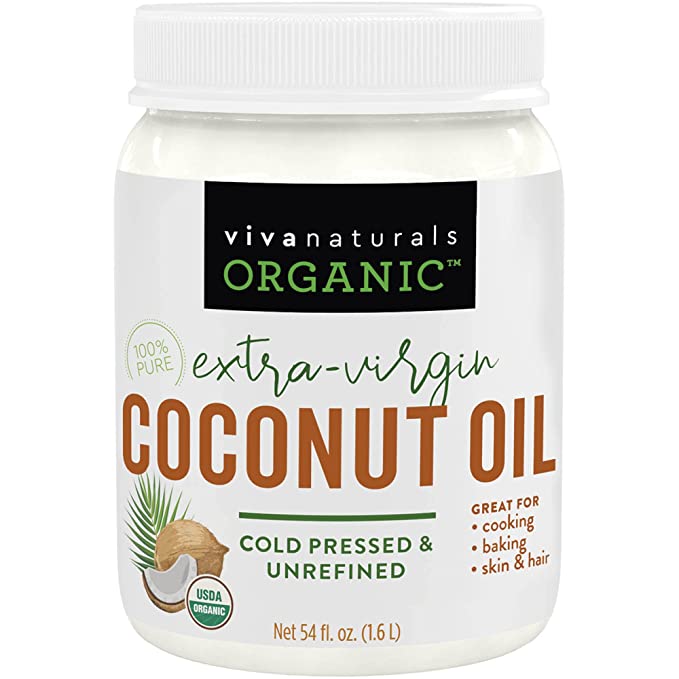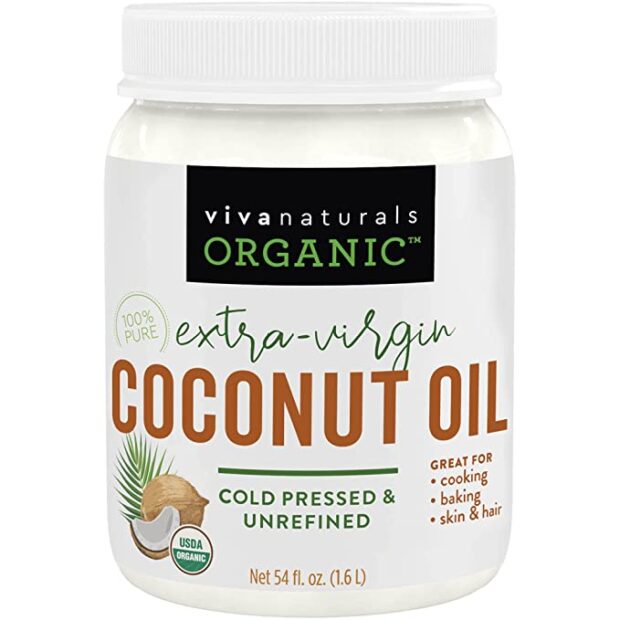 Search for cold-pressed, virgin coconut oil, which is made using a method that preserves the nutrients by processing the oil shortly after the coconuts are collected.
READ BEFORE GIVING YOUR DOG COCONUT OIL
If you want to feed your dog coconut oil, start with small portions and gradually increase the dosage. If you're not sure about the dosage of coconut oil for your dog, talk to your veterinarian. Side effects can include oily stools or diarrhea; this commonly occurs when the dose is too high.
You should use coconut oil topically and in really low dosages if your dog has pancreatitis, gains weight quickly, or has an inefficient metabolism.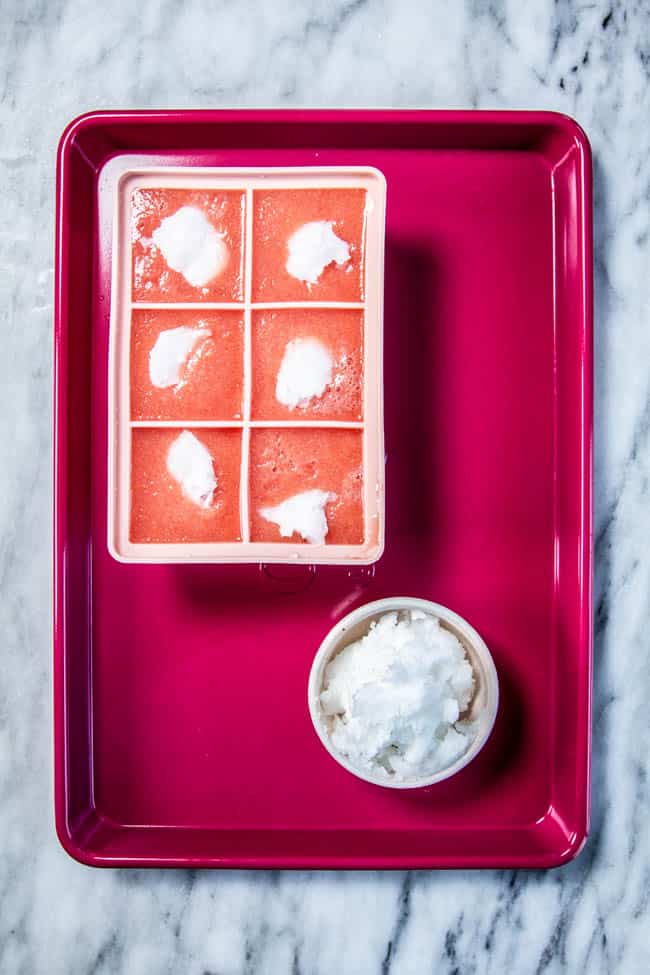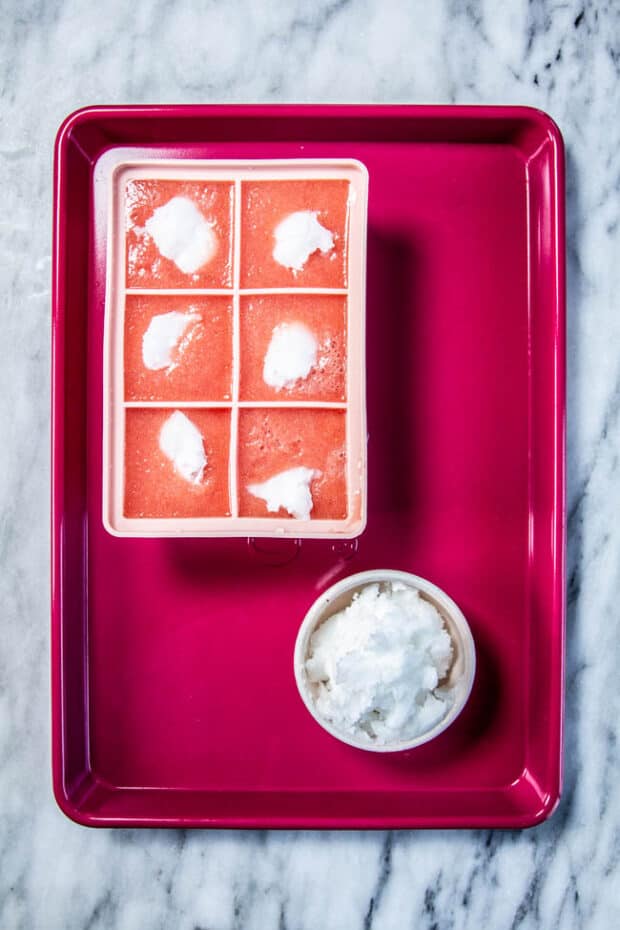 How does coconut oil taste to dogs?
If you're giving coconut oil to your dog, keep in mind that different oils smell and taste differently. Some are bland, while others have a strong coconut flavor. Some oils can taste nutty, while others are buttery and smooth. You may have to try a few different ones before finding one that your dog enjoys the best.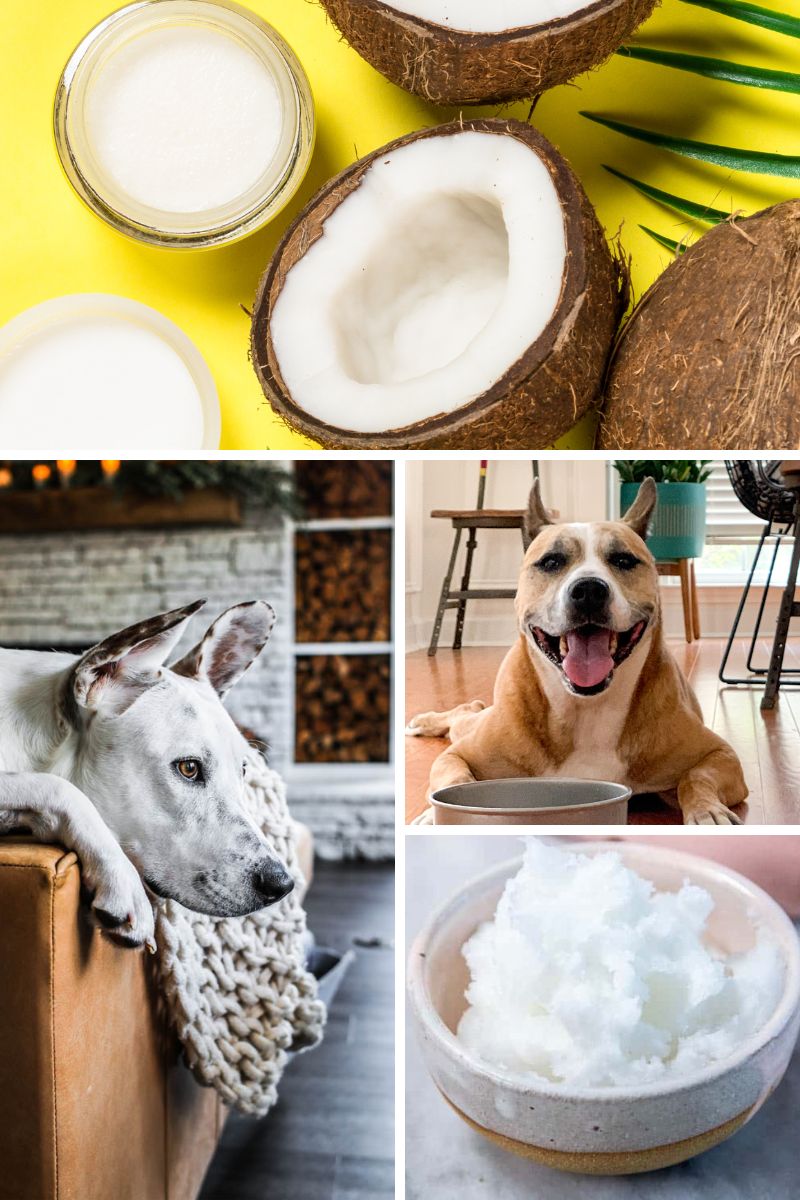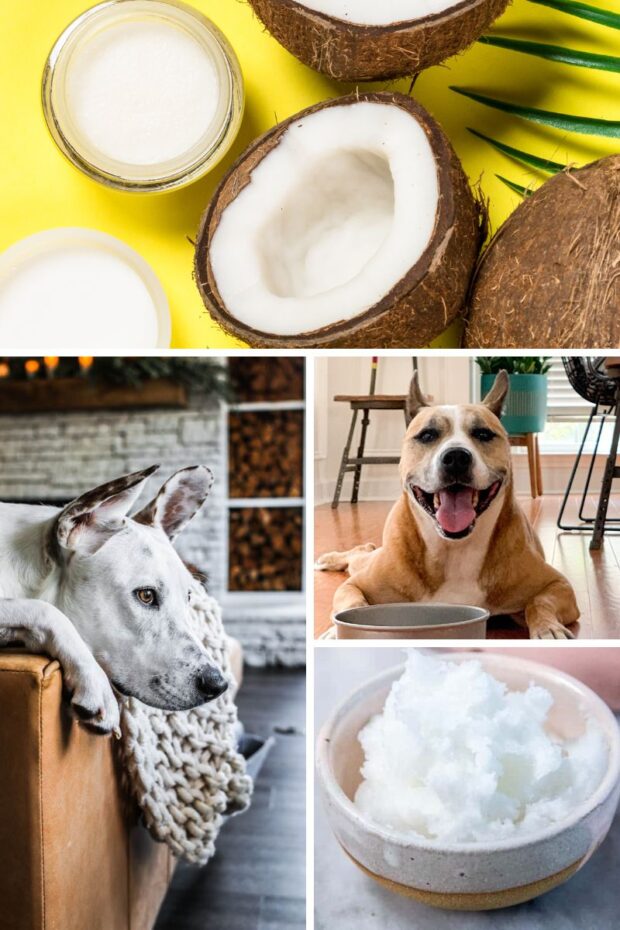 Benefits of coconut oil for dogs
Lauric acid
Anti-inflammatory, anti-fungal, and anti-bacterial properties are all found in coconut oil. Lauric acid is also thought to have antiviral properties.
Digestion
Digestion is aided by coconut oil. A natural probiotic paired with coconut oil may help soothe your dog's digestive system while enhancing nutrient absorption if your dog has a sensitive stomach.
Medium Chain Triglycerides
Some veterinarians claim that the Medium Chain Triglycerides in coconut oil can improve digestion and aid in the healing of digestive diseases in elderly dogs. It may also play a role in improving brain vitality and mental performance.
Weight loss
Coconut oil boosts energy and can aid weight loss in dogs. A dog's health is jeopardized by excess weight, which causes joint pain and makes movement difficult. Coconut oil can create a healthier metabolism in dogs, increased energy, and healthy joints.
Oral health
Coconut oil helps get rid of stinky dog breath. If brushing your dog's teeth isn't your or your dog's favorite thing to do, try using coconut oil instead. Because dogs enjoy the taste of coconut oil, it will improve their breath and tooth cleaning experience.
Skin and coat health
It is beneficial to a dog's skin and coat. Coconut oil not only relieves dry, itchy skin but also enhances the look and feel of a dog's coat when given regularly. You can also use coconut oil topically to improve the look, feel, and scent of your dog's coat.
Topical use of coconut oil for your dog
Apply coconut oil to your dog's skin once a week and let it soak in for a few minutes. Rinse your dog after about five minutes. You can also give your dog a gentle wash with shampoo if they feel greasy or oily.
Coconut oil helps your dog's hot spots, bites, stings, and itchy, dry skin. Shampoos created with organic oils like coconut oil can help repair damaged skin while also reducing allergens. It is also known to make your dog's coat shiny and sleek while eliminating a good portion of dog odor.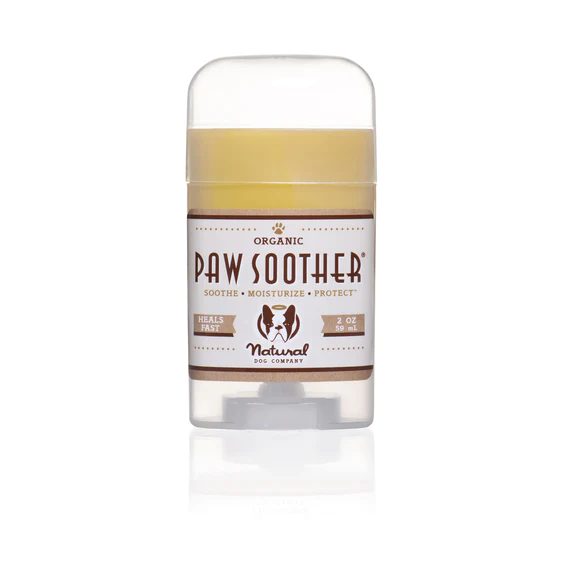 Paw balm made with coconut oil is used and loved by some pet owners. Paw balm's healing and moisturizing characteristics can help prevent damage to your dog's paw pads, as well as soothe and cure sore, damaged, and cracked pads.
Oral use of coconut oil for your dog
Dogs should only be given coconut oil 1-2 times a day with their diet. Many veterinarians advise beginning with a small amount of coconut oil. A reasonable starting dose for small dogs is ¼ teaspoon per day—1 teaspoon to 1 tablespoon per day for large dogs. However, coconut oil should only be given once a day to an obese or overweight dog because of its high-fat content.
Simply add melted coconut oil to your dog's food and mix it up!
Our dogs favorite treat made with coconut oil: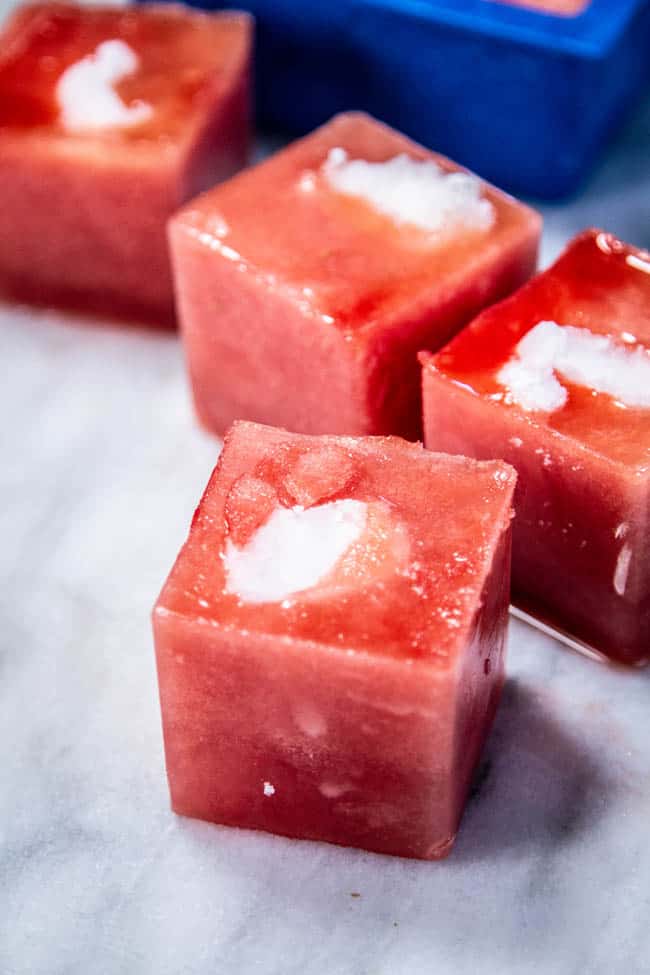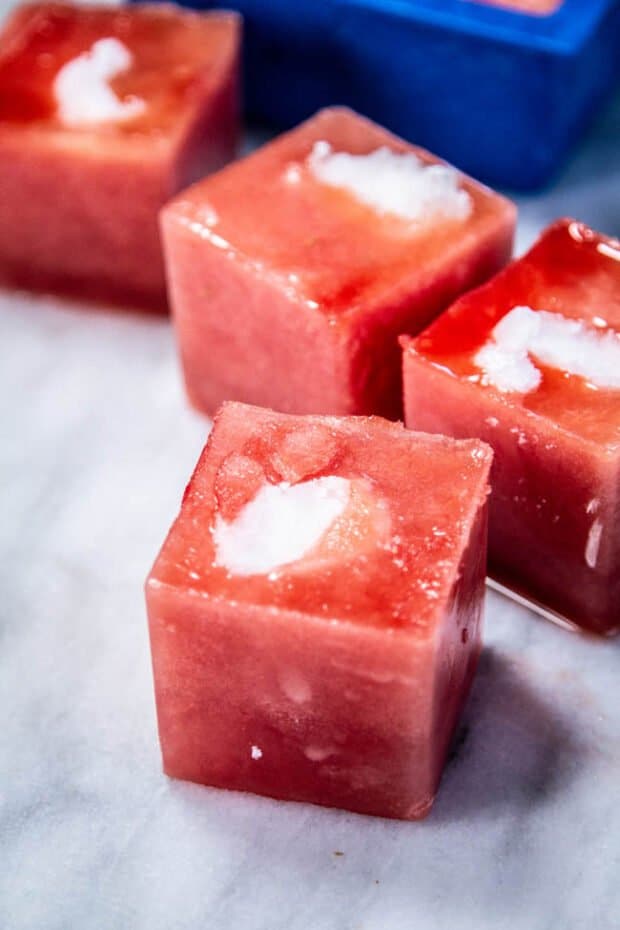 Can dogs eat watermelon? Sure they can!
Watermelon is a healthy, delicious treat that they will absolutely love!