Next time you're snacking on some strawberry slices, toss one to your pup. When used in moderation, dogs can eat strawberries too. And just like for us, that juicy sweet fruit has an irresistible taste for them.
**Please note, I am not a veterinarian, just a very passionate dog owner! The information in this blog post documents our own personal experiences, research, and the recipes that we feed our dogs under our veterinarian's careful supervision. Please, consult with your vet and use your own personal judgment when considering transitioning to a 100% human-grade food diet for your pup.***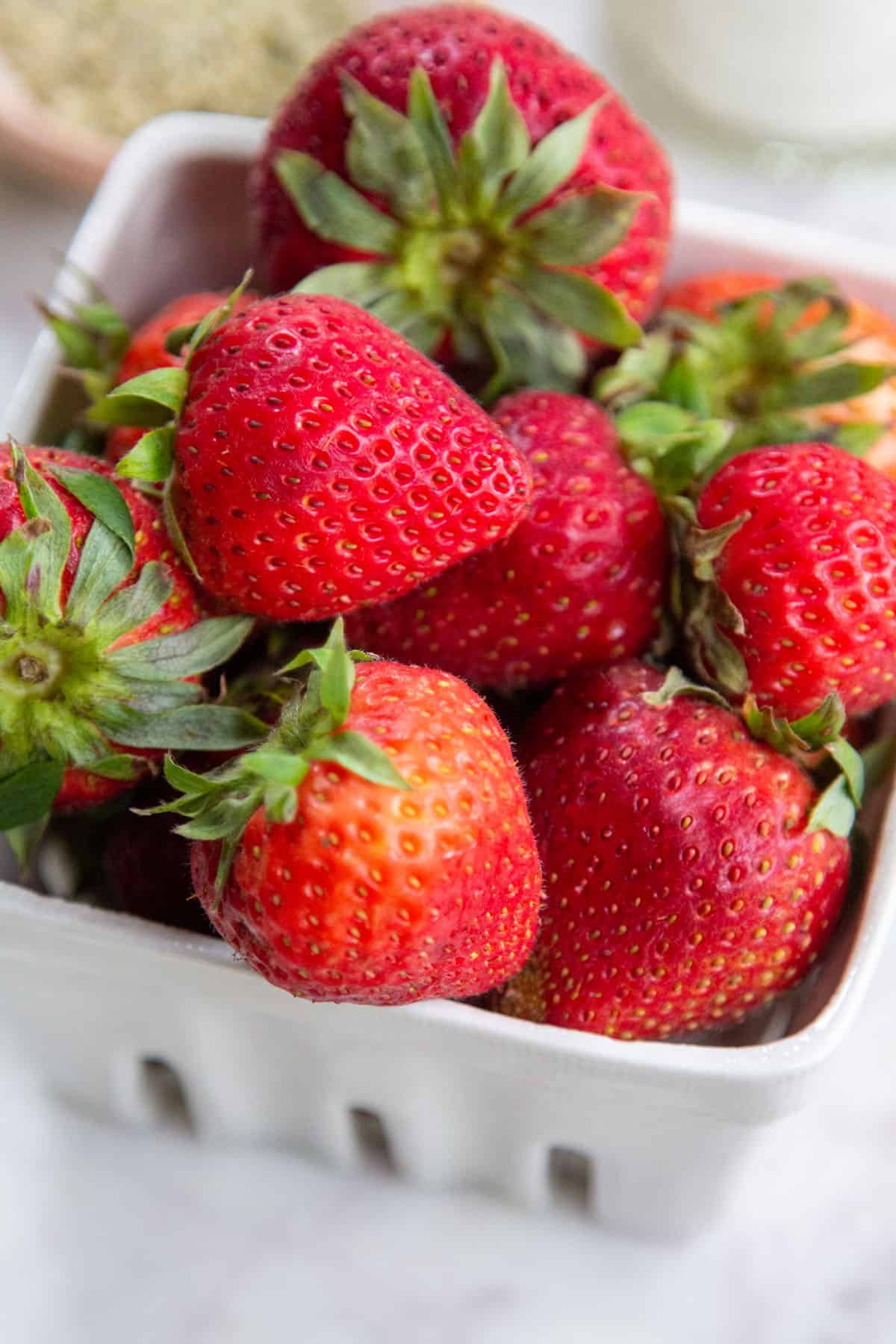 For my family, strawberries are by far the most beloved fruit. My kids, including the dogs, would rather eat a strawberry than anything else when they get a craving for something on the sweet side. Thank goodness they are infinitely more nutritious than sugar-filled processed candy.
Like many other fruits, strawberries are great supplemental treats for dogs. They're packed with nutrients and antioxidants that will keep your dog feeling healthy and happy. And since strawberries grow in California year-round they are an easily accessible treat for humans and dogs alike anytime or season.
Next time you're grocery shopping, pile up on those fresh strawberries and leave the processed dog treats on the shelf. In addition to the daily diet of healthy dog food, strawberries are just about the perfect dog treat.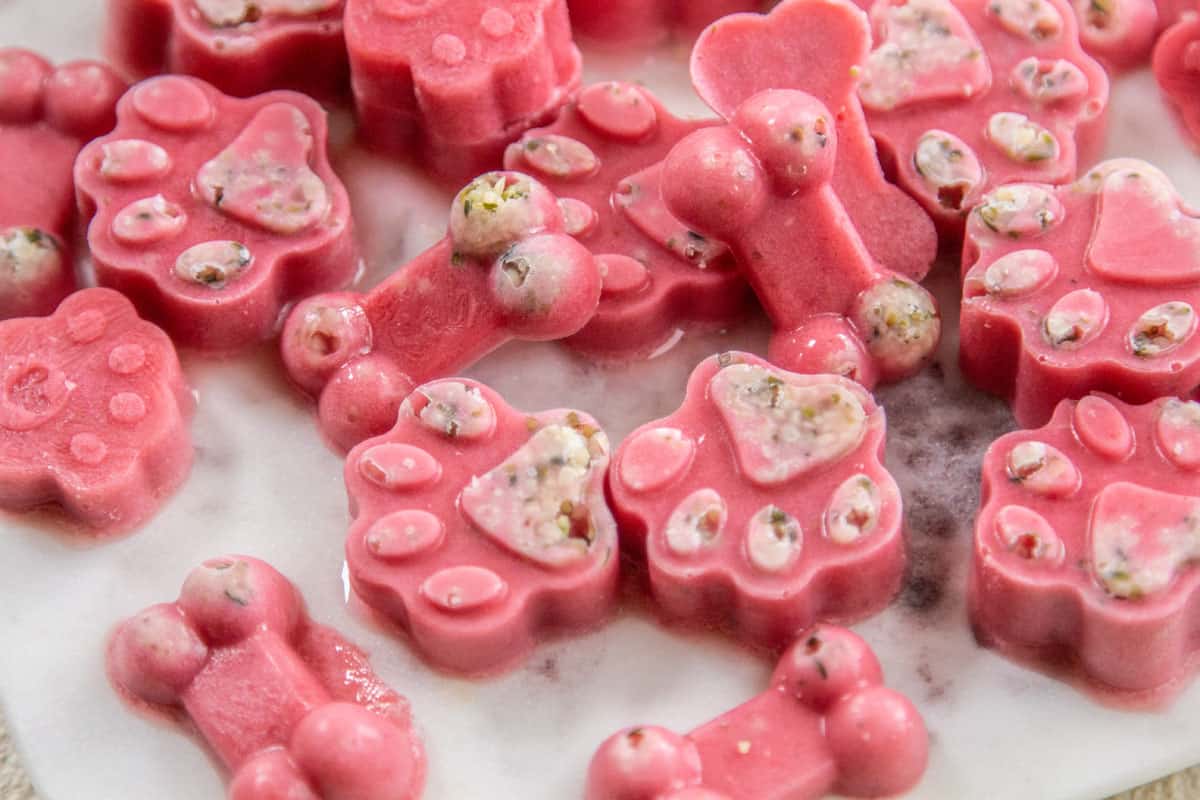 Are strawberries ok for dogs? Reasons why dogs can have them
Strawberries are full of water, vitamins, minerals, and antioxidants. They help keep your dog hydrated, reduce the risks associated with several diseases and cancers, and contain many antioxidant and anti-inflammatory properties.
Strawberries are also high in fiber and low in protein and fat. As a result, they provide all their health benefits without filling up your dog's tummy. This leaves plenty of room for the regular dry food meals important in dogs' bodies' structural and neurological development.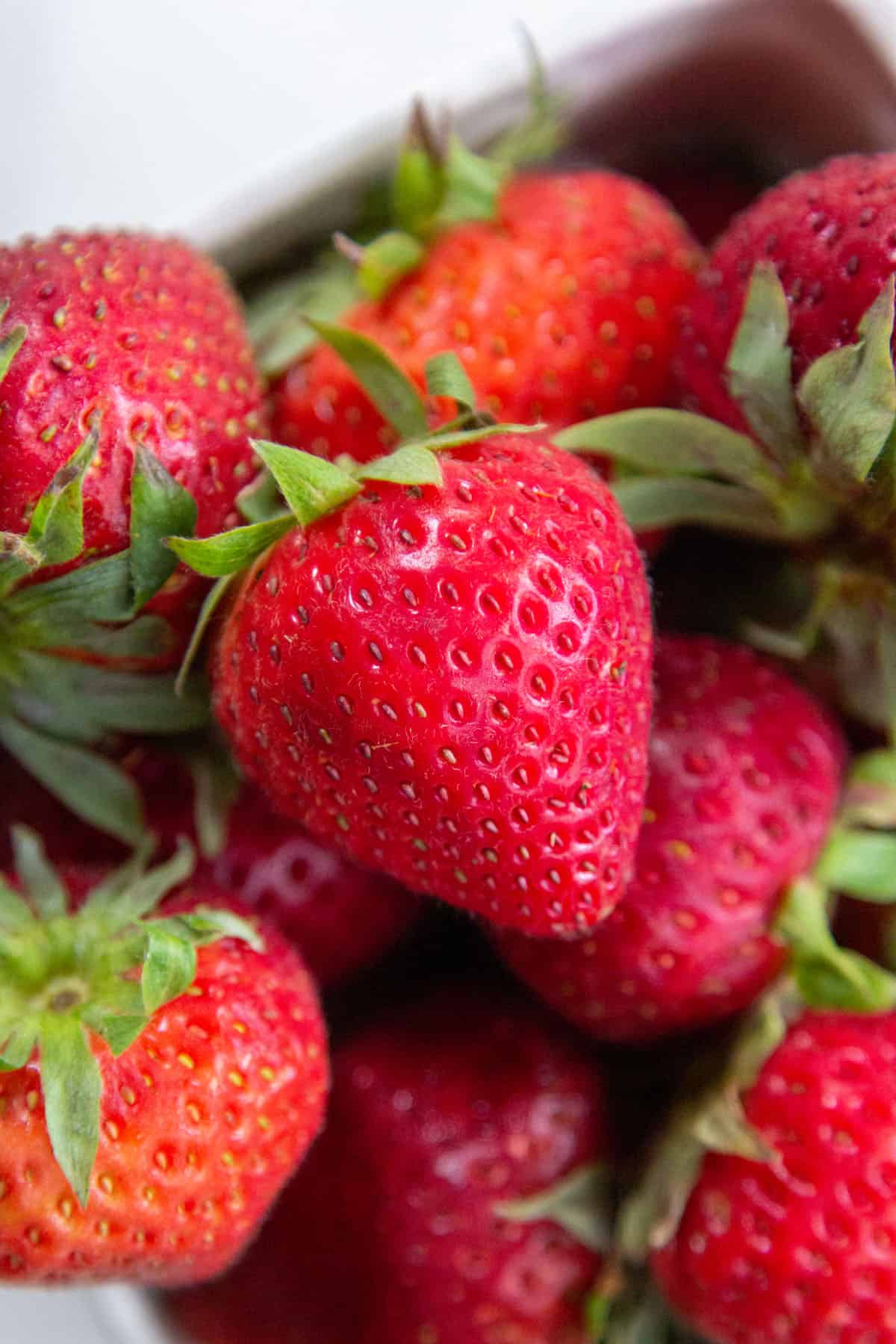 The following is a list of the main nutritional components in strawberries and how they keep dogs healthy:
Fiber: High-quality, plant-based dietary fiber should always be at the top of your dog's nutritional needs list. It efficiently aids the digestive system in breaking down foods and mitigating the growth of harmful gut bacteria. In addition, healthy fiber treats both constipation and diarrhea. Fiber is also essential in the weight control of dogs. As obesity is the leading cause of all canine illnesses, this is key to providing long and healthy life. Adding more fiber to the diet will cause your dog to get full quicker, even while eating fewer calories.
Magnesium: Magnesium is a powerful mineral that significantly affects both the physical and emotional health of your pup. It has been proven to balance out the mood, thereby increasing happiness and decreasing unwanted behavior. Physically, magnesium gives a boost to muscle function and regeneration. This helps your dog's body stay healthy and energized, even in his later years.
Malic Acid: Malic Acid performs essential functions in the Krebs cycle, which produces water and energy for the body. Additionally, it helps keep muscles strong, improves the immune system, and helps the dog's body filter out harmful toxins. Perhaps the most effective way in which malic acid benefits your dog is its boost to oral hygiene. The antiseptic properties of malic acid reduce bacteria in the mouth and improve bad breath. It also acts as a whitening agent, cleaning your dog's stained teeth.
Manganese: Manganese is a micromineral that is necessary for the metabolic process and production of energy. It is also essential for joint health, as it maintains the joints' bones and cartilage. For elder dogs, it is vital to have plenty of manganese in their diet.
Potassium: Potassium maintains a necessary balance of fluid in the body, guaranteeing healthy muscle growth and function. The effects include increased motor skills, regular heartbeats, and increased blood flow. Additionally, it increases metabolism, bone density, and cognitive functions. Potassium is a must for any healthy dog's diet.
Vitamin B6: Vitamin B6 is the jack of all trades when it comes to health. It is a critical factor in the proper functions of hormones, blood cells, and the nervous system. It is also necessary to absorb other vitamins and minerals in the digestive process, including fat, protein, and Vitamin B12. Maintaining good levels of B6 is required for the transformation of fatty acids into amino acids. Production of red blood cells, enhanced by B6, is necessary for standard brain functions and RNA and DNA synthesis.
Vitamin C: Vitamin C's antioxidant and anti-inflammatory properties, working with polyphenols, are well known and rightfully praised. It boosts the immune system, reduces cognitive decline in elder dogs, and rids the body of cancer-causing free radicals. While dogs' bodies produce Vitamin C, physical and emotional stress can reduce the growth rate and amount of reserve. So if you notice symptoms of anxiety in your dog (skin issues are a significant cause), make sure that he is getting plenty of Vitamin C.
Vitamin K: The primary function of Vitamin K is as a blood coagulant. This means that it helps the blood clot. Vitamin K also works with calcium in the body to promote healthy bones and teeth. Especially in elder dogs, it is vital in combating the risks associated with osteoporosis and other bone diseases.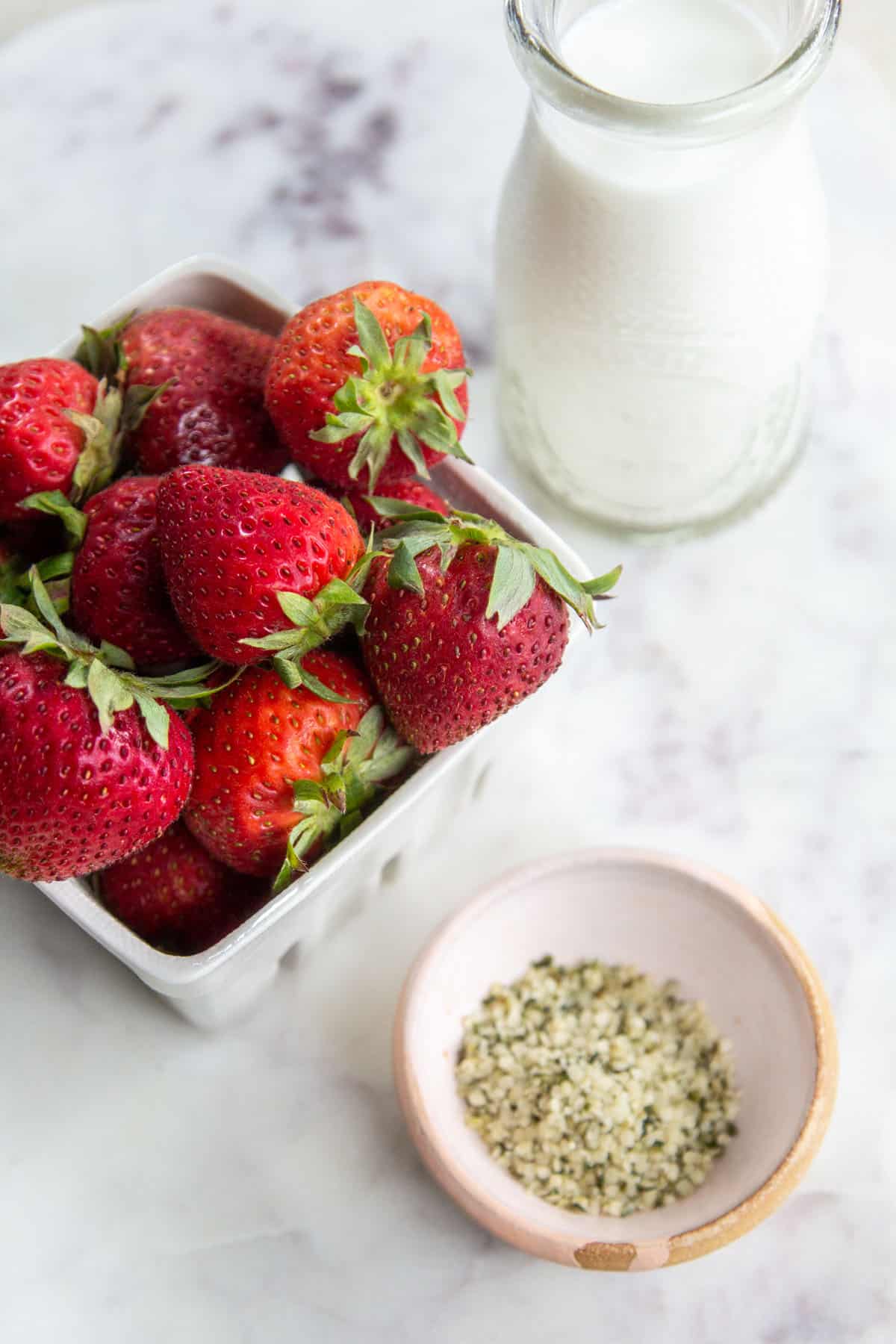 Can dogs eat strawberry yogurt?
Yogurt can be very beneficial to dogs as it provides calcium and loads of probiotics. It keeps your dog feeling full longer and can improve gut health.
However, when it comes to flavored yogurts, you need to be careful. There are many additives in store-bought human foods that can be harmful to dogs. They can be full of sugar or a lot worse.
Some flavored yogurt brands use xylitol, a sugar replacement that is highly toxic to dogs. So even if it says "sugar-free," check the ingredients to make sure there is no xylitol.
Instead of flavored yogurt, give your dog some plain Greek yogurt. Mix in some freshly sliced strawberries for a sweet and safe treat. You could even make a doggy smoothie with it.
Be aware that some dogs' digestive systems can be sensitive to dairy or even lactose intolerant. Watch your dog closely the first few times you feed him yogurt to make sure his body can handle it.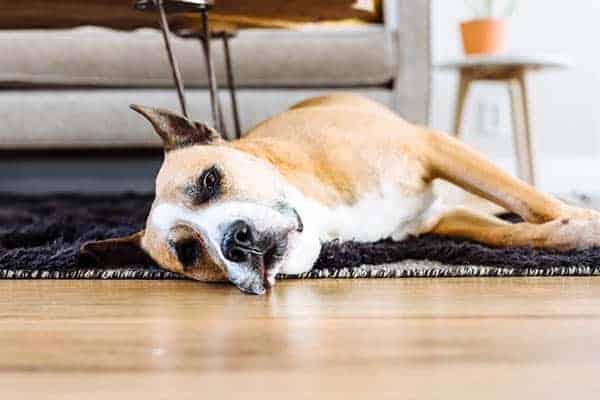 Can there be risks when dogs have strawberries?
We've established a long list of positive nutritional aspects of strawberries. Now, let's talk about some possible negative issues that could occur when your dog eats strawberries.
Overindulgence - dogs can have too many strawberries in one sitting
Like most fruits, strawberries contain natural sugars and starch, negatively affecting dogs way quicker than humans. In addition, after overindulging in strawberries, dogs have a tendency for an upset stomach, often followed by diarrhea.
It helps to remember the 90/10 rule if you're unsure of the dog food to treat ratio. This means that 90% of your dog's daily calorie intake should come from dog food; the extra 10% can come from treats like strawberries.
Just be aware when you feed your dog strawberries and treat them as snacks rather than meals. Moderation is the key to maximizing the benefits of strawberries.
Allergies - dogs can have adverse reactions to strawberries
Though very rare, dogs can have allergic reactions to strawberries. When first giving strawberries to your dog, be on the lookout for signs of allergies, including coughing, sneezing, itching, and breathing trouble.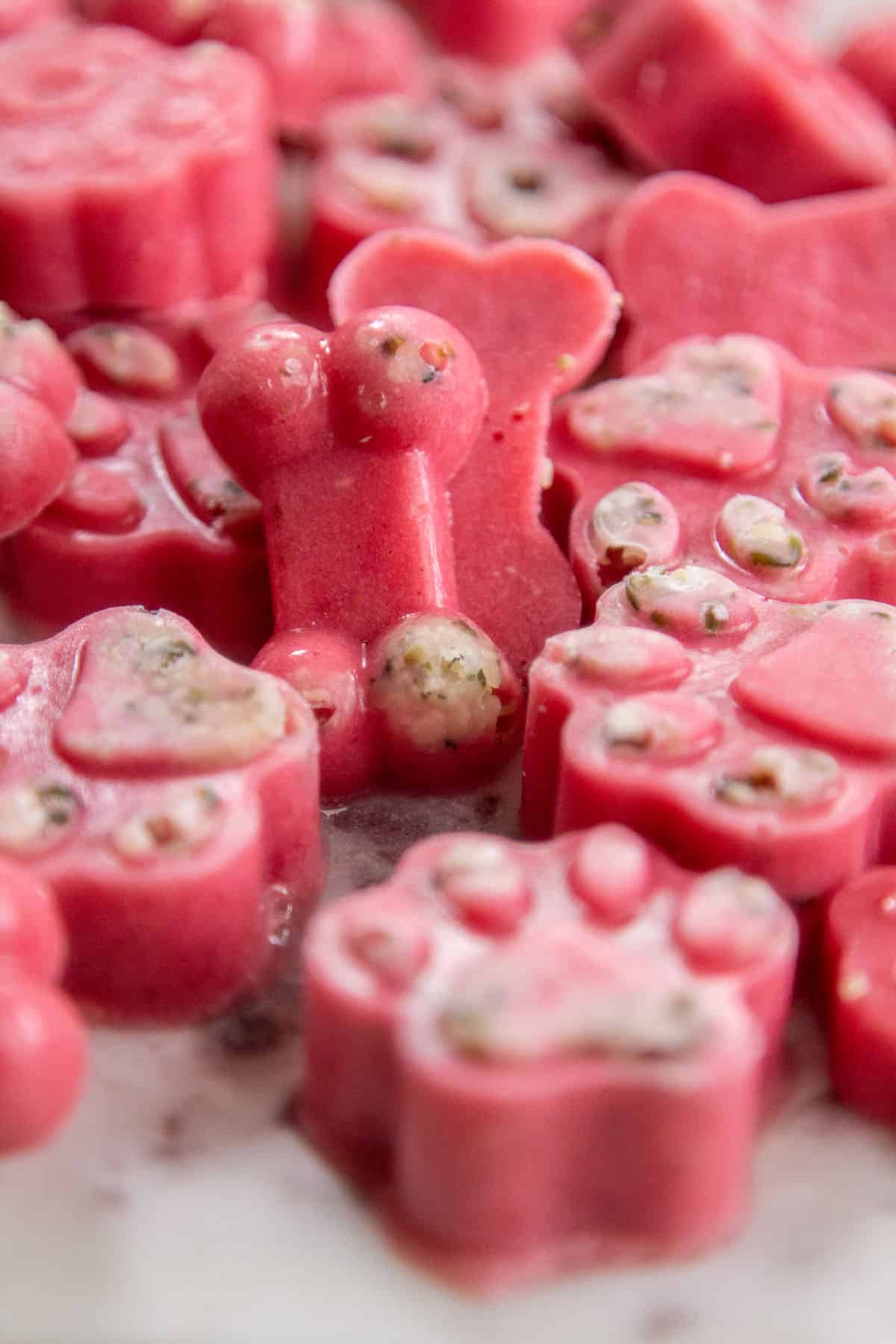 Our best recipe for Strawberry Dog Treats.
Now that we have discussed all the strawberries pro's and very minimal cons, it is time to share with you how we treat our dog's strawberries.
These treats are super simple to make, requiring only 3 ingredients, strawberries, goat milk, and hemp hearts.
Is goat milk good for dogs?
You probably know that cow's milk can cause some digestive problems for some dogs, especially if lactose intolerant. But goat's milk for dogs is a healthier, tastier option, and is loaded with nutrients that support digestion.
The most desirable benefit of goat's milk for your dog is its digestive properties. Goat's milk is loaded with probiotics that help to support digestion by increasing the population of healthy bacteria in your dog's digestive tract.
Supporting your dog's digestion helps to improve nutrient absorption, boosts the immune system, and aids in filtering out toxins. In addition, goat's milk also provides:
Moisture - is vital to all systems in your dog's body. Especially dog's with health issues like kidney disease that need extra help to stay adequately hydrated.
Calcium - component of bone, strengthens muscle and supports blood clotting.
B vitamins - support a healthy metabolism, digestion, and hormone regulation.
Vitamin A - maintains eye health and cell function.
Protein - provides amino acids needed to run the whole body.
There are lots of easy delicious ways to incorporate goat's milk into your dog's diet like these treats, but probably the simplest way to use it is as a dog food topper.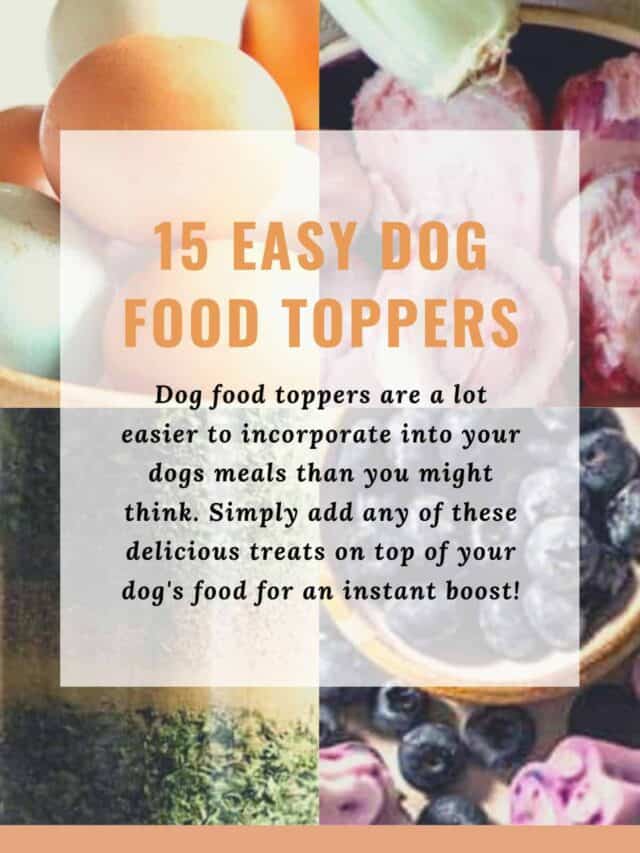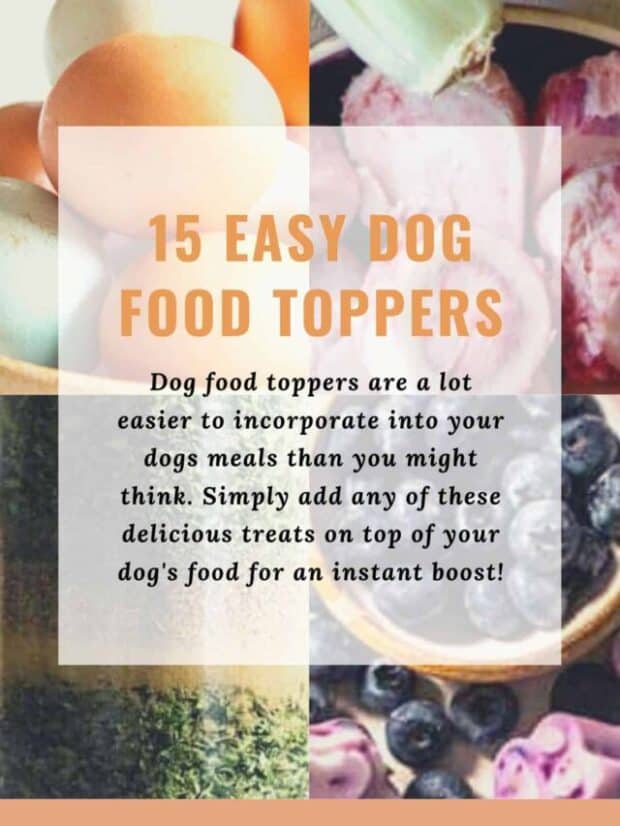 Adding dog food toppers to your dog's meals is an easy way to boost your dog's nutrition!
Dog food toppers are a lot easier to incorporate into your dog's meals than you might think. They are as easy as the name - simply add any of these delicious treats on top of your dog's food!
Are hemp hearts good for your dog?
Superfoods aren't just for humans - our dogs can benefit from them too!! If you have ever wondered, "Can dogs eat hemp seeds?" the answer is yes! Hemp seeds contain over 30% fat and have the perfect ratio of omega-6 to omega-3 fatty acids.
These super seeds have a ton of benefits for dogs, like cancer prevention and reduced joint pain. Ingesting hemp is shown to strengthen the immune system, support healthy organ function, and have positive effects on brain function and fertility!
Hemp seeds are an ingredient that can be found in a few of the dog food and treat recipes here on our site because we try to incorporate them into our dog's daily routines as often as possible.
Here are some of the other recipes we make for the dogs with hemp hearts: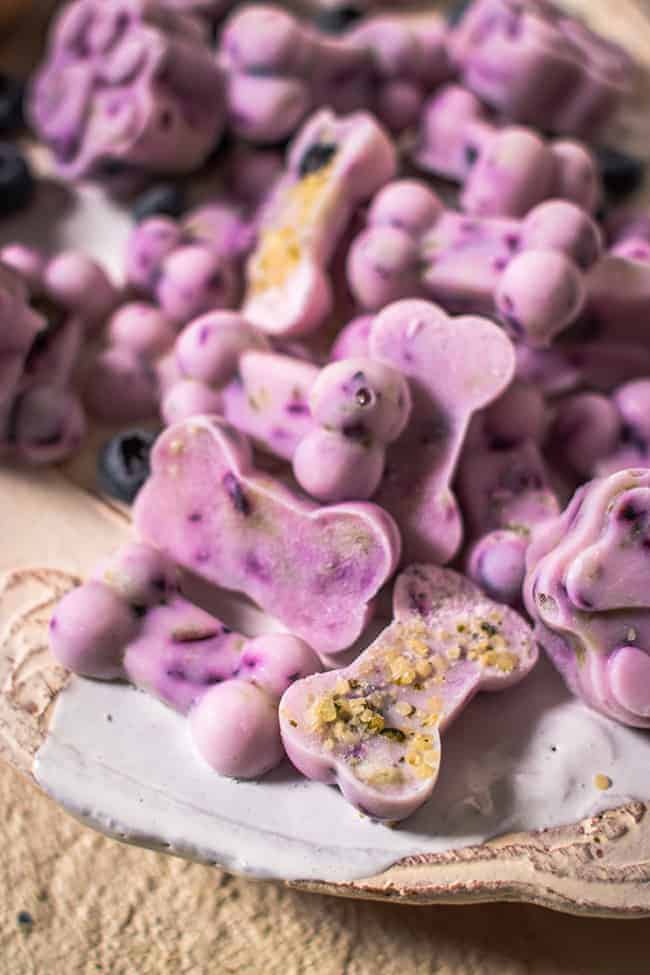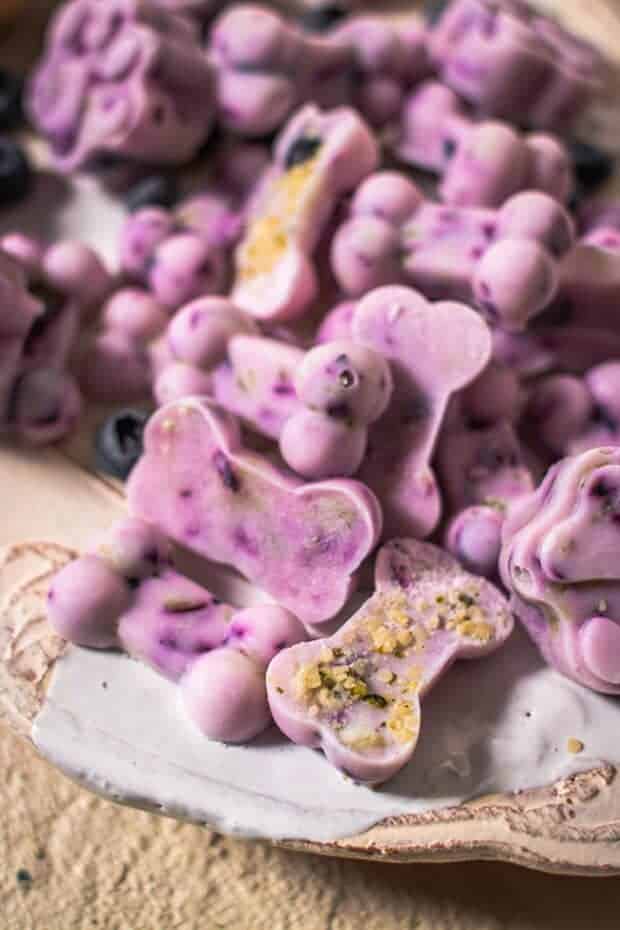 Can dogs eat blueberries? Yes! Blueberries are one of the best fruits that dogs can eat.
This flavorful little superfood packs quite a nutritious punch loaded with vitamins, minerals, and other nutrients.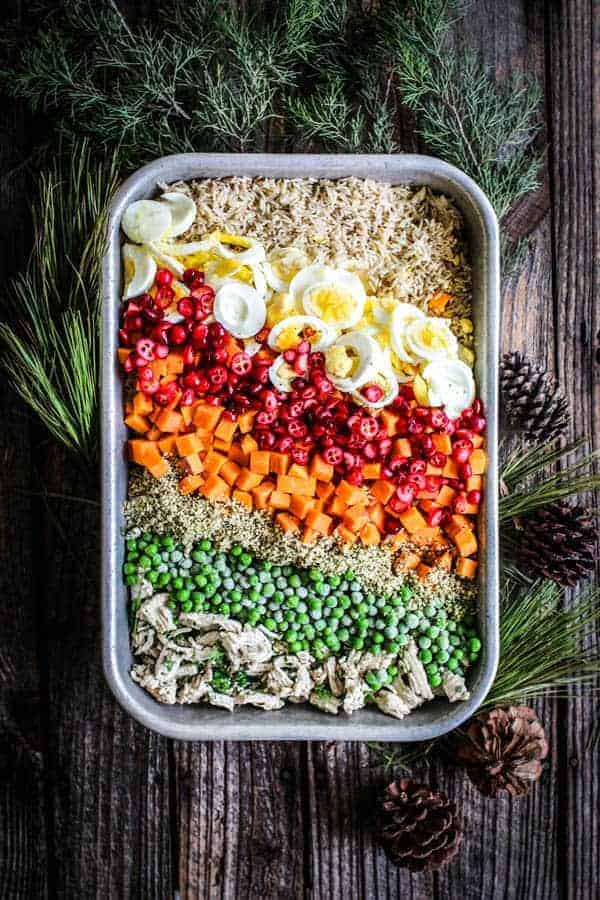 This homemade dog food recipe utilizes some of the best fall produce for your dog like sweet potatoes, cranberries, rosemary, and sage! 
If you've made our Frozen Strawberry & Goat Milk Treats for your pup I would be so grateful if you would rate the recipe and let me know what you think in the comments below!
Print
Frozen Strawberry and Goat Milk Dog Treats
This simple homemade strawberry treat will keep your dog cool and refreshed while providing an extra boost of vitamins and minerals.
Author:
Prep Time:

5

Total Time:

5 minutes

Yield:

3

dozen treats, depending on size

1

x
Category:

dog treats

Method:

Blended

Cuisine:

dog food
½ tablespoon hemp hearts
1 cup hulled and sliced strawberries
1 cup goat milk
Instructions
Sprinkle the hemp hearts into the bottom of whatever molds you are using to freeze these dog treats. Set aside. 
In a blender combine the strawberries and goat milk and blend until smooth. Pour into the molds and freeze. 
Notes
How to treat your dog depending on their size:
We based our measurements on a standard ice cube mold since most people have those on hand. If your treat molds are smaller or larger adjust ratios accordingly.
Small dogs (under 10 pounds) can enjoy 1-2 frozen treats per day. 
Mid-medium (over 10-40 pounds) can enjoy 2-3 frozen treats per day.
Larger dogs ( over 40 pounds) can enjoy 3-4 frozen treats per day.
Nutrition
Serving Size:

2-3 treats

Calories:

20

Sugar:

1.5 g

Sodium:

10.3 mg

Fat:

1.1 g

Carbohydrates:

1.9 g

Protein:

0.9 g

Cholesterol:

2.2 mg
Keywords: strawberry, dog treat, goat milk, hemp hearts
Recipe Card powered by
Want to be a part of our online community outside of the blog? It's easy!! All you have to do is follow @THISMESSISOURS on  FACEBOOK,  INSTAGRAM,  TWITTER,  YOUTUBE,  TIKTOK,  or  PINTEREST to see cooking demos, and peeks into our day-to-day life.