With one dog that is in remission from kidney disease and one that just eats anything she can get her mouth on, gut health is a topic that is up for discussion around here all the time. We recently discovered the best probiotics for dogs and it has been a game changer for us and our pups!
***Please note, I am not a veterinarian, just a very passionate dog owner! The information in this blog post documents our own personal experiences, research, and the recipes that we feed our dogs under our veterinarian's careful supervision. Please, consult with your vet and use your own personal judgment when giving your dogs probiotics.***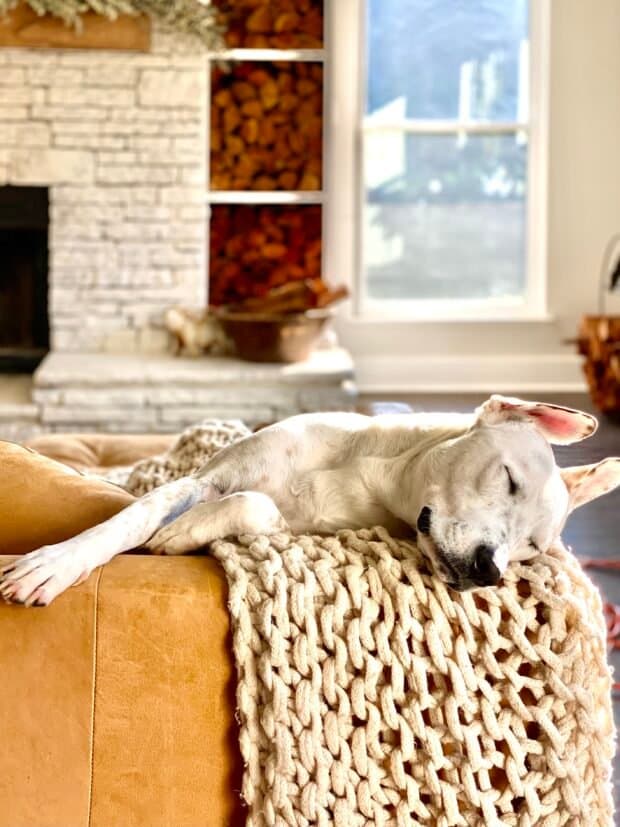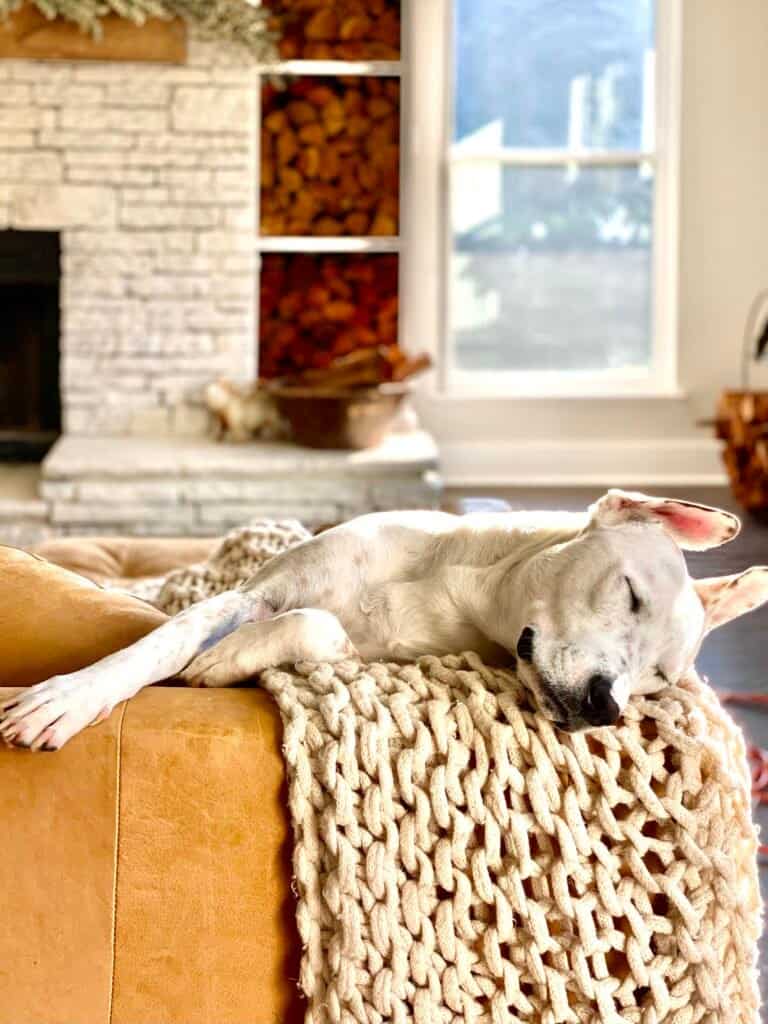 Some dogs may benefit from probiotics, whereas others may not. Probiotics can help with a range of digestive issues and a variety of other illnesses. According to some specialists, they may also be helpful to your dog's overall health.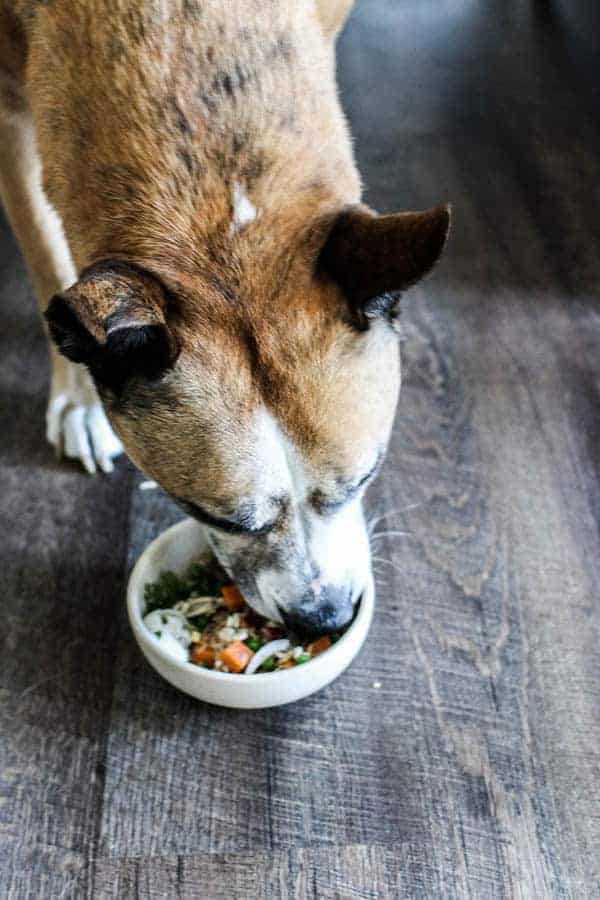 Frequently asked questions about probiotics for dogs.
What are probiotics for dogs?
Probiotics are bacteria that are beneficial to you and your pet's health. Hundreds of billions of them live in the stomachs of dogs and other animals to help fight diseases, strengthen the immune system, digest food, and produce vitamins and nutrients.  This is known as the microbiome, and a healthy microbiome is essential for a healthy dog.
How to know if your dog needs probiotics.
If your dog has diarrhea, constipation, gas, and bloating, your dog may require probiotics. When your dog's GI tract becomes out of balance, it introduces more dangerous bacteria into the gut.

Your dog will definitely benefit from probiotics when these symptoms are brought on by stress. We recently fell in love with probiotics after our senior dog became so incredibly stressed during boarding that he was ill for days. When the usual go-to treatments failed, probiotics saved the day.
How often can my dog have probiotics?
You can give probiotics to dogs daily to help them maintain their intestinal health and well-being.
Will probiotics make my dog poop more?
Probiotics for dogs have several benefits similar to probiotics for humans, such as better intestinal health and digestive functions. Diarrhea, constipation, and bloating can all be helped with probiotics.
Are probiotics good for senior dogs?
Not only can this help prevent constipation in elderly dogs, but it can also help to slow or even eliminate age-related sickness.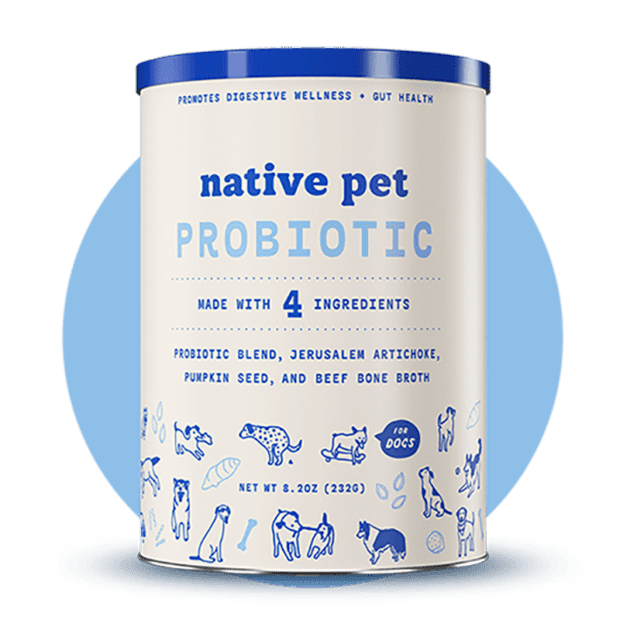 The Best Probiotics for our dog's gut health is from Native Pet.
We have tried quite a few probiotics over the years for Hooch and Rebel and we have found that the best probiotic for dogs, at least for our dogs, is Native Pet's probiotics!
Native Pet's Probiotic Powder recipe was created by a top board-certified Ph.D. and veterinarian nutritionist focusing on pet digestive health. Her research yielded only four targeted probiotics and artichoke and pumpkin to provide the proper fiber environment for optimal gut flora and protein-rich bone broth for flavor.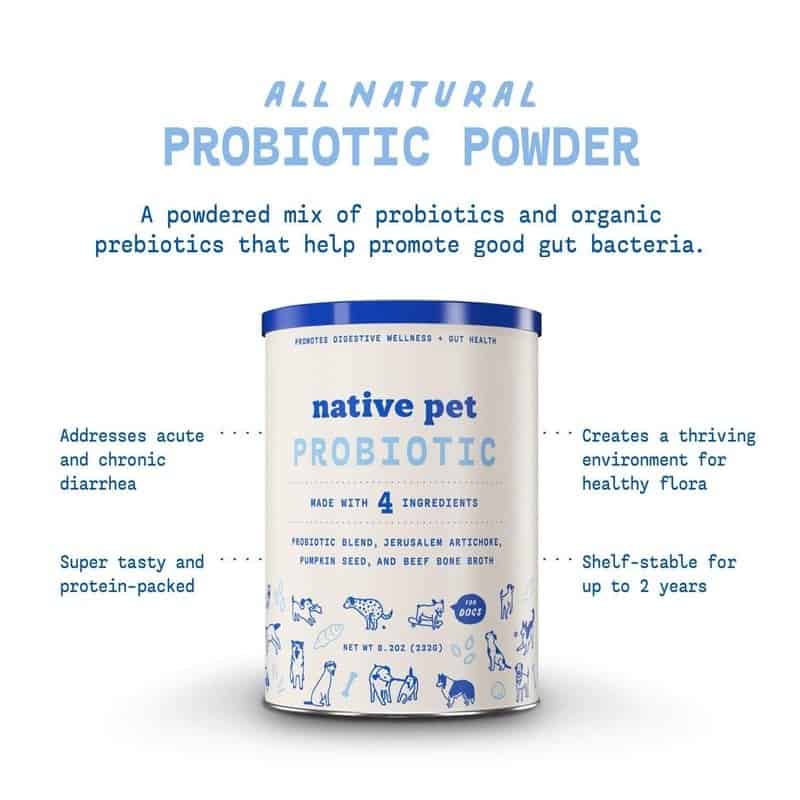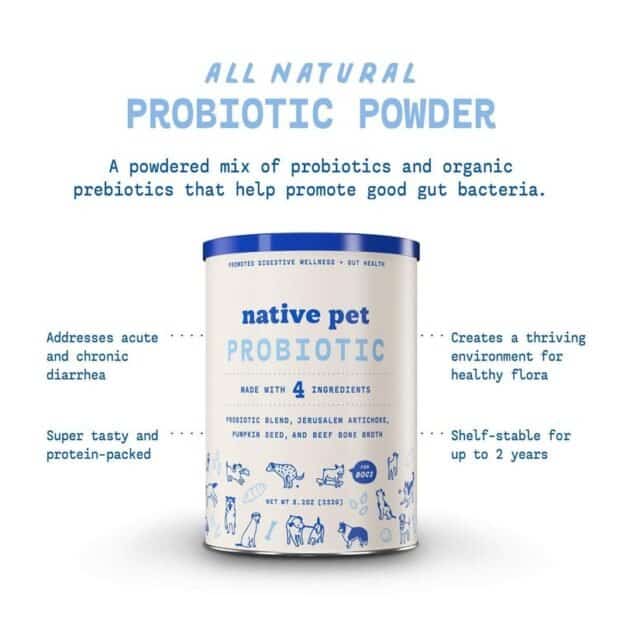 What does this probiotic powder do?
 Addresses acute and chronic diarrhea.
Creates a thriving environment for healthy flora.
 Protein-packed.
 Shelf-stable for up to 2 years
Restores gut health after antibiotic use.
Calms upset stomachs.
Improves intestinal and immune systems on the regular.
Aides in the introduction of new foods.
Can help treat conditions like leaky gut and IBD.
This powdered mix of probiotics and organic prebiotics help promote good gut bacteria and address acute and chronic diarrhea.
How to serve probiotic powder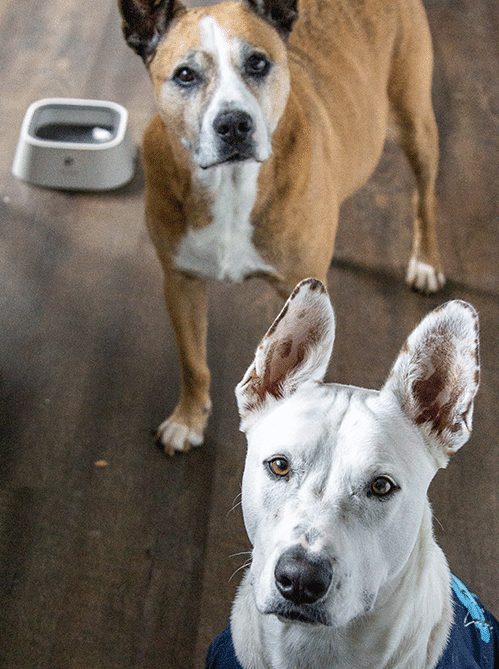 Native Pet is a brand that offers unique supplements, toppers, and chews that give balanced nourishment to every pet, thanks to their pet-loving team!
Native Pet consults professionals to build each formula from the ground up. They collaborate with leading nutritionists, veterinarians, specialized food scientists, and manufacturing experts to create the perfect goodies for your pets!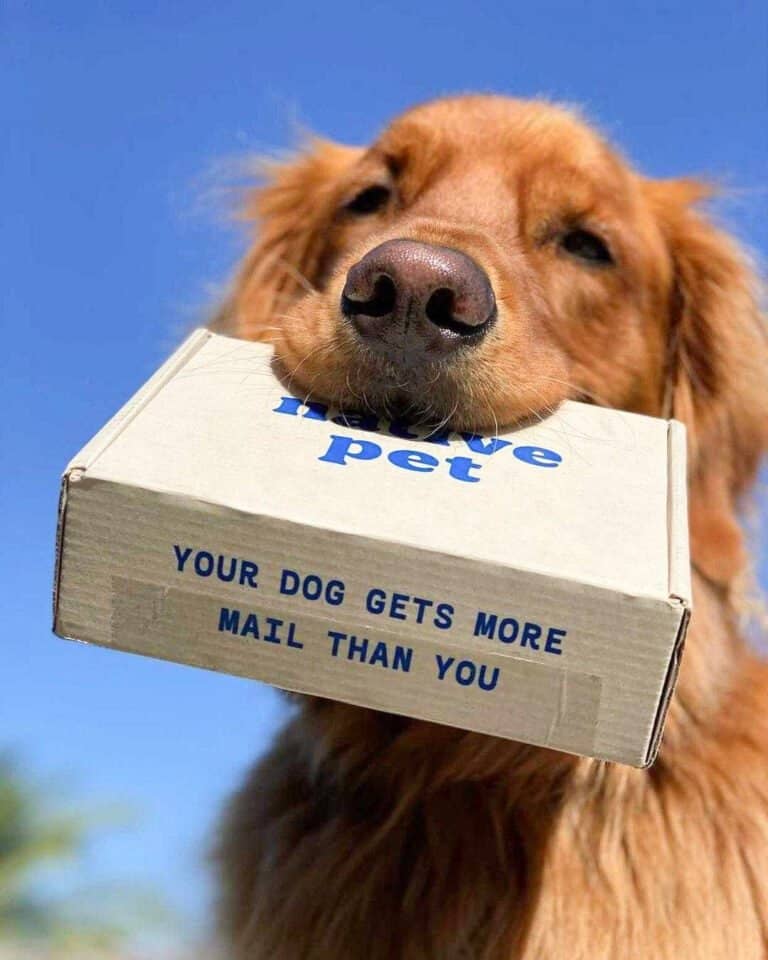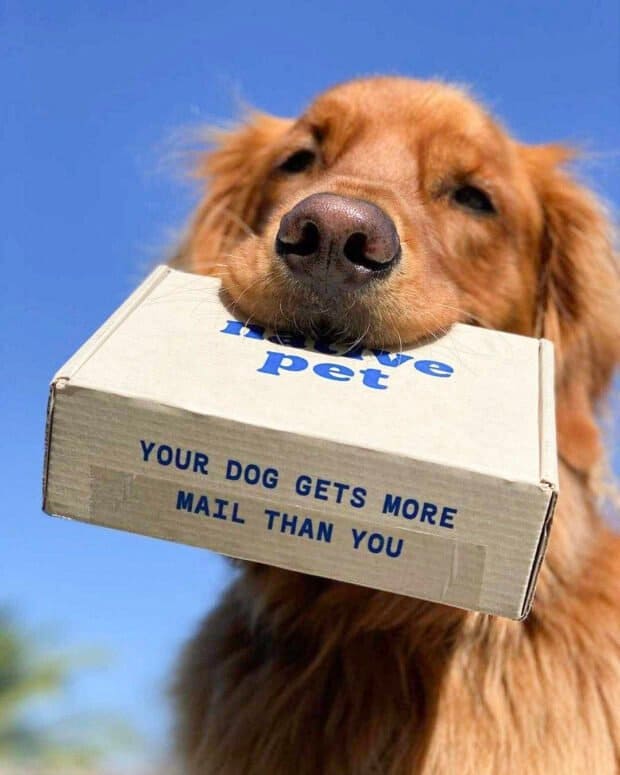 How is Native Pet different from other brands?
Native Pet uses fewer ingredients and keeps it clean: 
Many other producers like to pack a single product with dozens of additives. Artificial flavors and preservatives, gluten-based flours, and many other unfamiliar components are all present. Thank you, but no. Only the best for our four-legged fur babies!
They make sure each formula is highly effective: 
Nutritionists searched for the most effective and super functional recipes using sustainably sourced, organic, and all-natural ingredients to create their products. Each component has been chosen for its natural advantages and how it interacts with others.
They keep it easy for you and tasty for your pet:
Dried chews. Effective oils. Powders that you can mix. Native Pet discovered new and improved methods of delivering pure pet nutrition. Their easy-to-use formats naturally preserve the quality of each formula. They also make sure that each one has a protein-forward flavor.
Pumpkin is also great for a dog's gut health!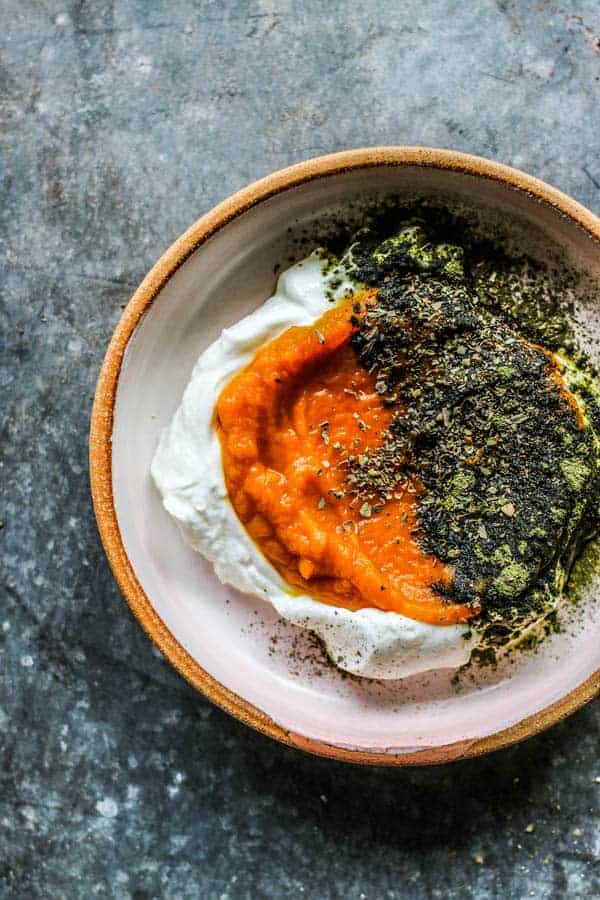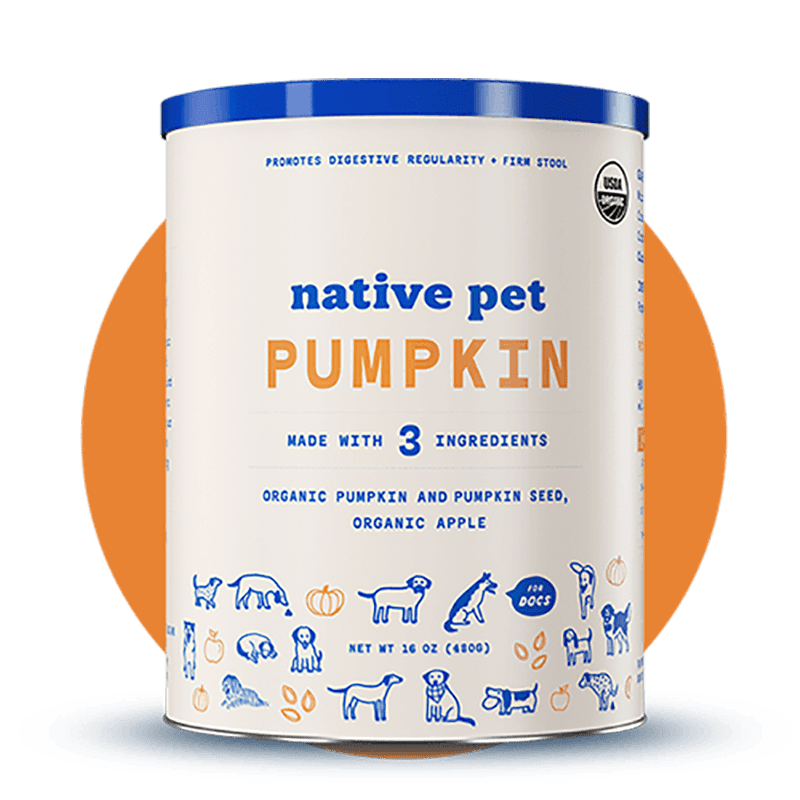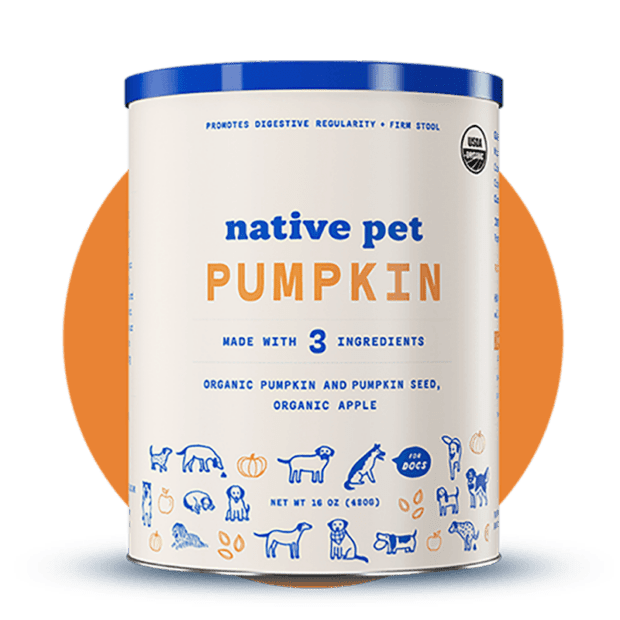 Addresses acute diarrhea
 Relieves constipation
 Helps prevent scooting
 Shelf-stable for up to 2 years
By using organic pumpkin powder, organic pumpkin seed powder, and organic apple powder, Native Pet created a dehydrated pumpkin purée that you can mix up for your pups at home just by adding water!
Pour it over dry kibble, mix it into food, or just add to water to create a delicious puree.
Is bone broth good for a dog's gut health?
Bone broth has gained the reputation of being good for dogs with digestive issues. You can simultaneously boost your dog's immune system, improve liver health, support healthy digestion, and help to relieve joint pain by adding homemade bone broth to your dog's daily meals.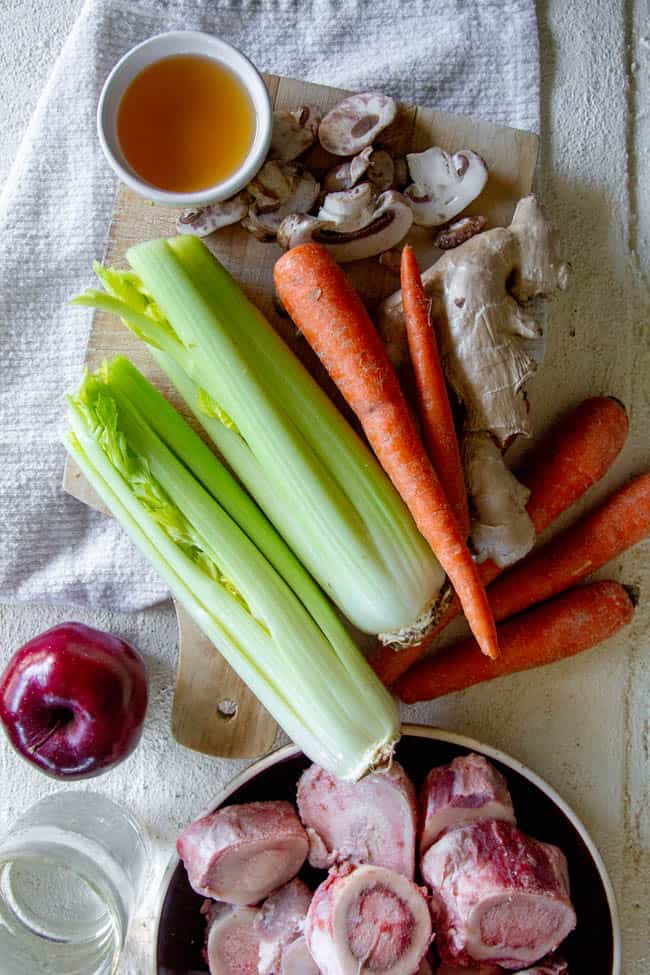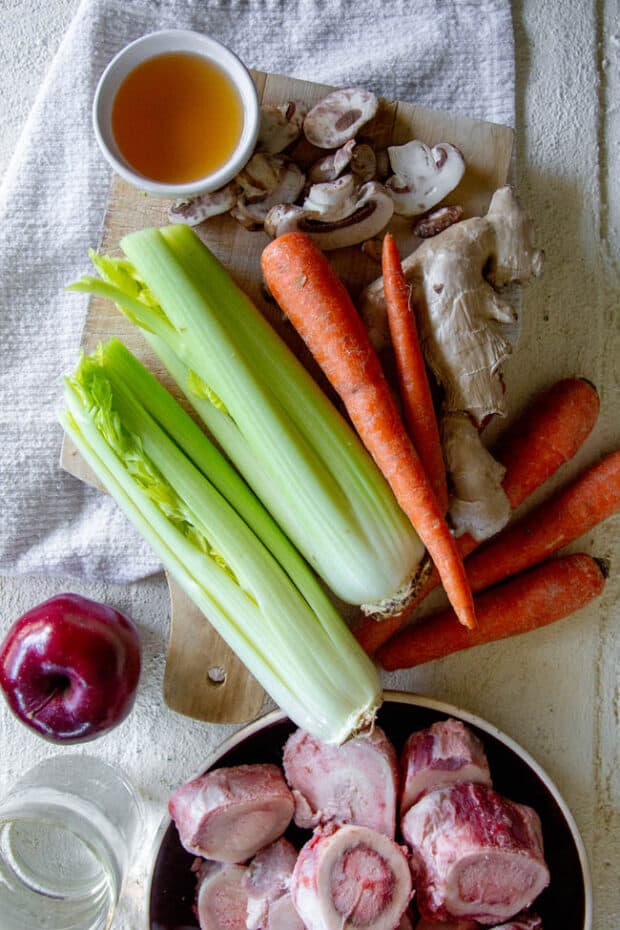 Bone broth recipes for dogs should be very different than those for humans! Dogs cannot eat certain ingredients that are typically used in bone broth for humans like onions.
This recipe is full of dog-friendly ingredients like apples, ginger, and mushrooms and can be made on the stove, in the Instant Pot, or slow cooker!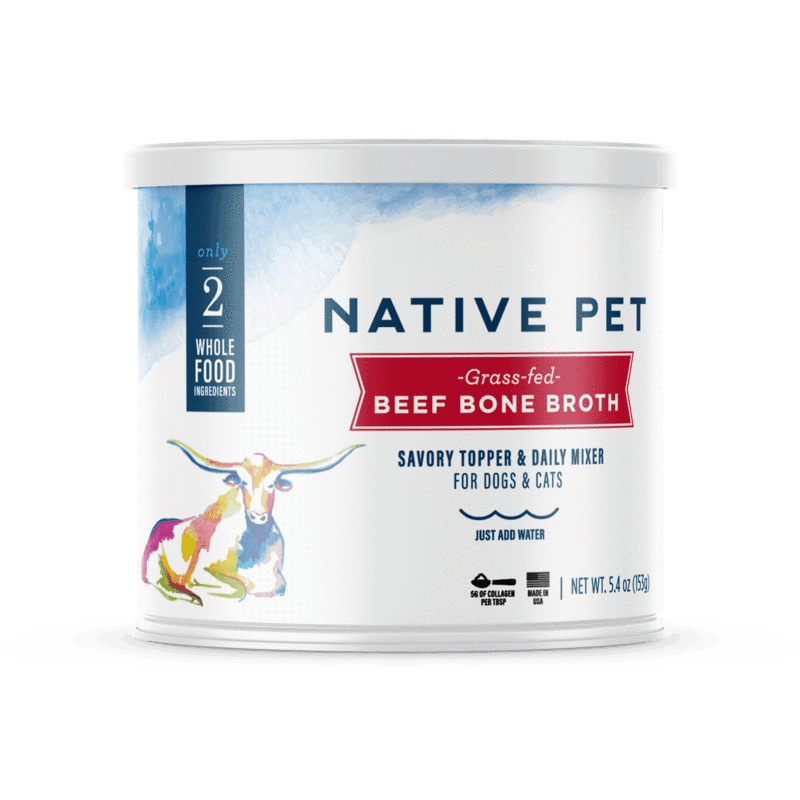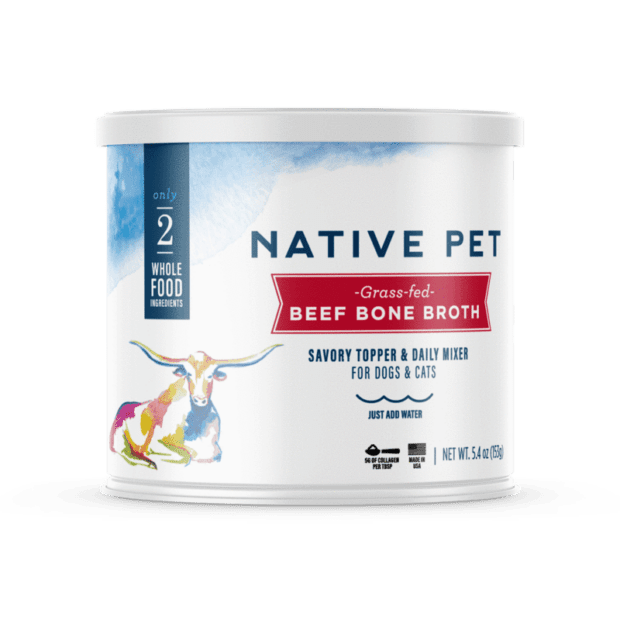 All-natural, nutrient-dense bone broth for cats and dogs. It is rich in type II collagen and high in protein. Great supplement for immune support, heart health, and a quick protein boost.