Yes, dogs can eat eggs. They are lovely additions to any dog's diet, containing numerous vitamins and minerals essential for a healthy dog. They are also packed with protein and healthy fatty acids, which maintain proper growth and development.
Dogs and their ancestors have been eating eggs for eons. Canines, including wolves, foxes, and modern dogs, are natural carnivores that hunt in packs in the wild. However, either because of lack of prey or ease of access, they also act as scavengers. They'll eat anything and everything that will give them the necessary nourishment.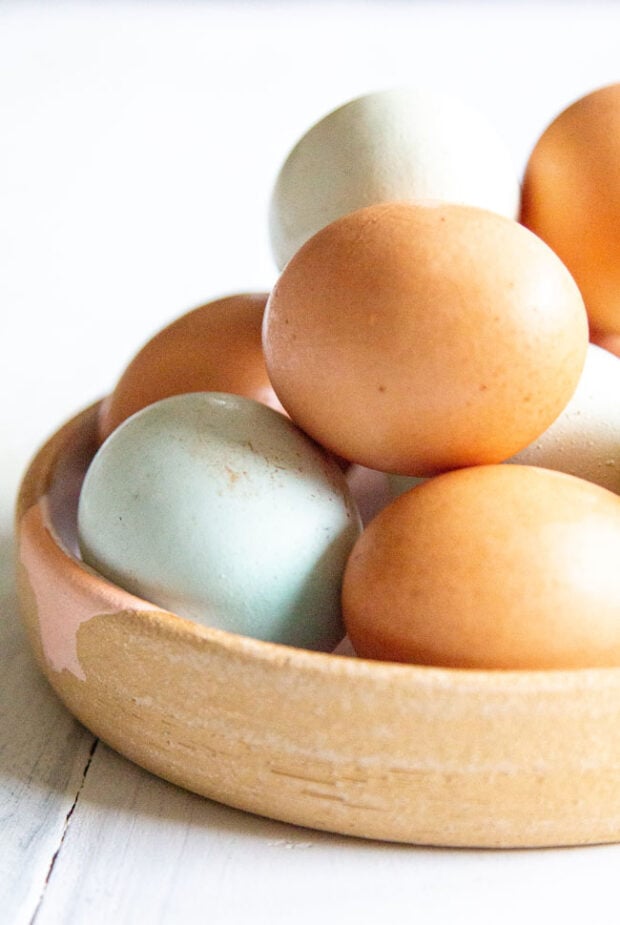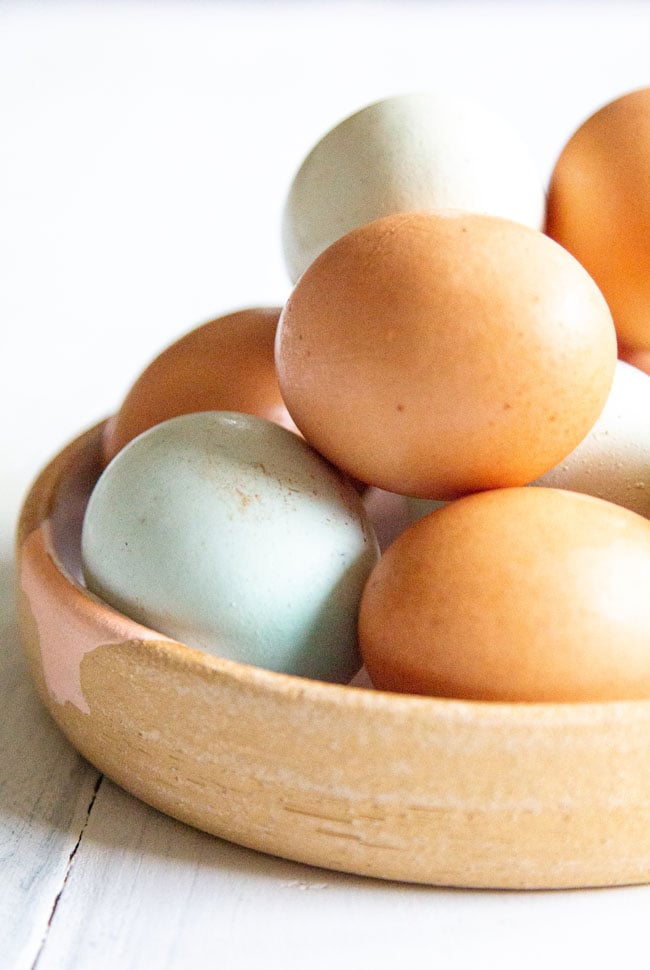 In their neverending quest for more protein, canines often come across bird nests while hunting. They help themselves to the nutrition-filled eggs, which are easy picking after scaring away (or eating) the mama bird.
And just like their cousins, the modern domesticated dog has those same instincts. If you grew up on a farm, you might have even seen your dog escaping the chicken house with an egg in his mouth. Or maybe you just saw the yellow yolk running down his snout.
Next time your cooking breakfast and see those sad eyes, don't feel bad about sharing your unseasoned egg with your dog!
Please keep reading to find out the nutritional facts of eggs and the best ways to feed them to your dogs safely.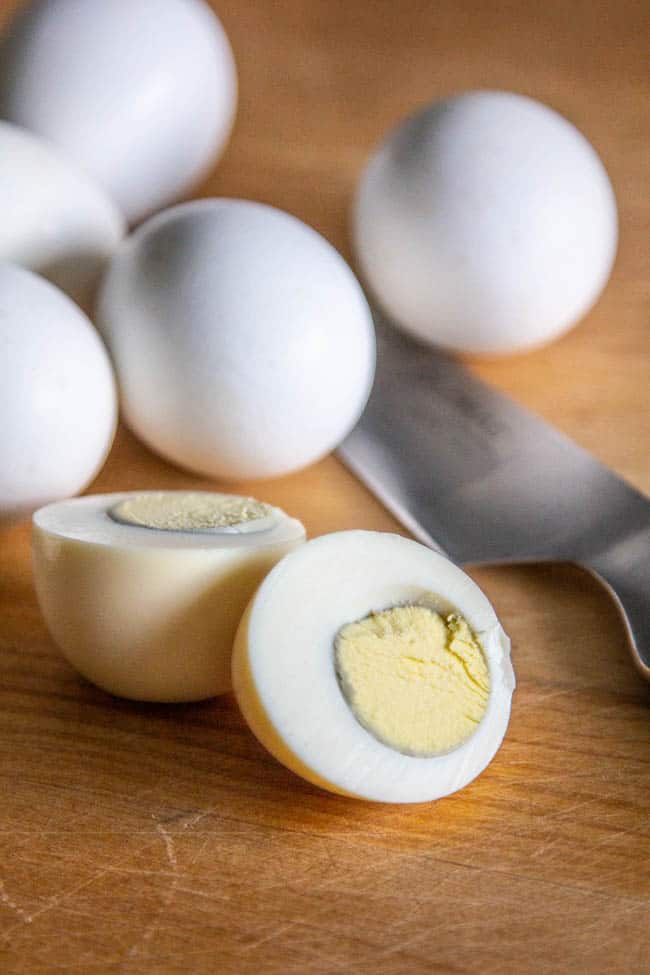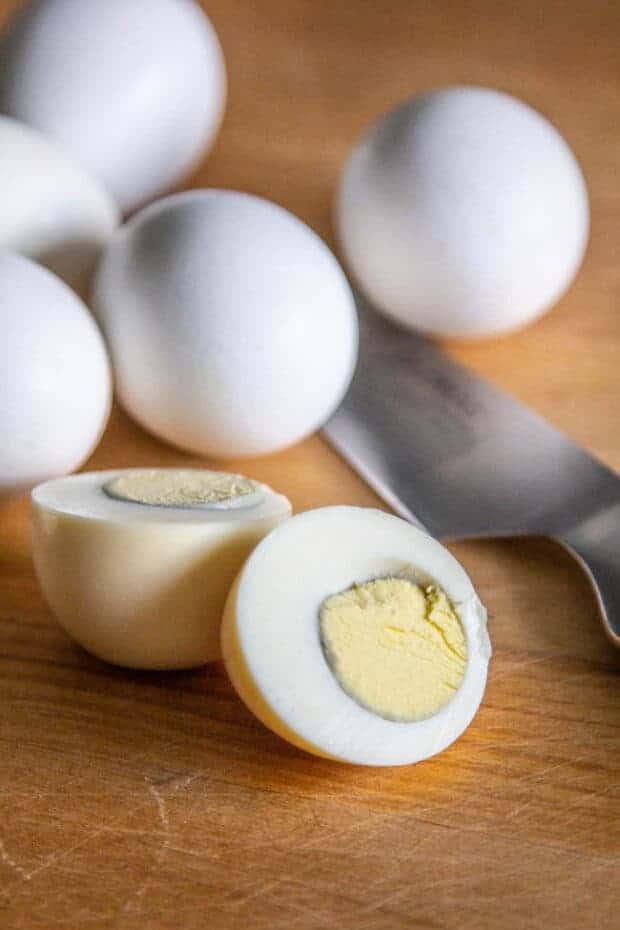 Nutritional benefits of eggs for dogs
Eggs contain essential nutrients that your dog needs to live a long and healthy life. Not only can dogs eat eggs, but they also should! The concentrated amounts of vitamins and minerals in eggs make them one of the most nutritious foods out there for dogs, especially since dogs don't have to worry about cholesterol like humans.
Proteins and Fats
High-quality protein and healthy fats are the most well-known components of an egg's nutrition. Protein, made up of amino acids, is required for the proper growth and development of your dog's body, along with supporting the antibodies that promote a healthy immune system. The healthy dietary fats in eggs help absorb vitamins, improve nervous system functions, and provide assistance to hormone production.
Vitamins
Additionally, eggs contain copious amounts of vitamins that perform various vital jobs throughout the body. Vitamin A is mainly known for improving eye health, but it also performs other tasks like boosting immunity and aiding in cells' proper growth and functions.
Eggs contain several B vitamins, especially B2 and B12, essential for many vital body functions. B2, also known as riboflavin, is responsible for the body's energy supply. It breaks down proteins, fats, and carbohydrates in the body and then helps store them for later use.
B12 is a remarkably complex vitamin that is only in eggs and other animal products. It is critical for brain health, regulation of DNA cells, and the efficient production and release of energy.
Most importantly, B12 is involved in the process of red cell production. The body is constantly multiplying red blood cells but must have a proper amount of B12 to perform this task. A low amount of B12 can lead to a reduction of red blood cells and possibly anemia.
Minerals
In a smaller but still healthy amount, eggs also contain minerals like calcium, selenium, and phosphate. These are all essential minerals that perform wide-ranging and critical tasks for your dog's bones and muscles.
Can dogs eat raw eggs?
While eating raw eggs on occasion probably won't hurt your dog, there are risks associated with it. Raw eggs can contain bacteria and other harmful toxins, especially if they're from unknown sources or store-bought.
The biggest worry about eating raw eggs is the contraction of salmonella. Salmonella is a potentially deadly bacteria that can live in the uncooked chicken egg.
Symptoms of salmonella poisoning include lethargy, lack of appetite, dehydration, and vomiting/diarrhea. If you think your dog may have eaten a raw egg and has any of these symptoms, contact your local veterinarian.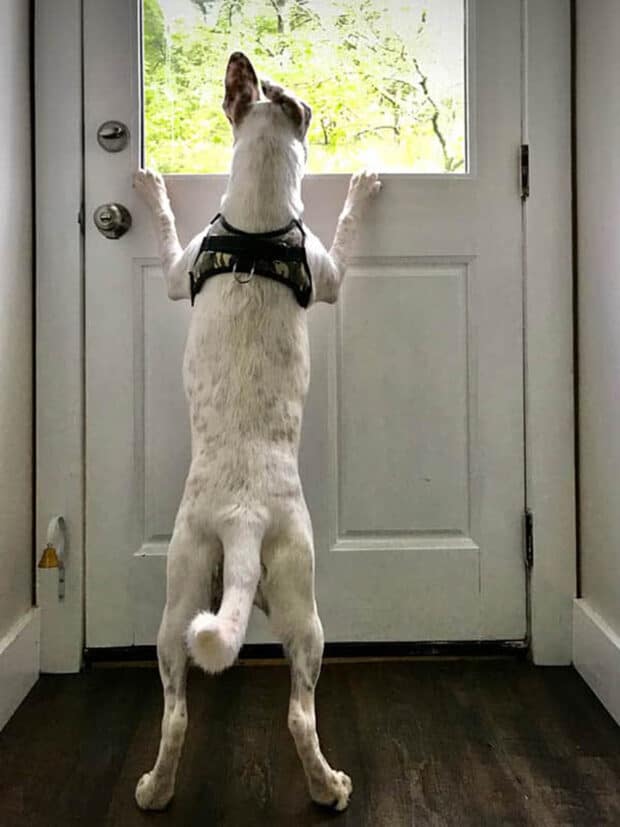 If your dog has an upset tummy there can be lots of reasons why. Click here to read all about how and when to treat your dog's tummy aches and when to call your vet!
On top of the risks of eating raw eggs, there aren't many added health benefits. While raw eggs may contain more nutrients, they are not as easily absorbed into the body, reducing the additional benefits. So as far as ingesting raw eggs go, the risk-benefit analysis doesn't add up. To be safe, always cook the eggs.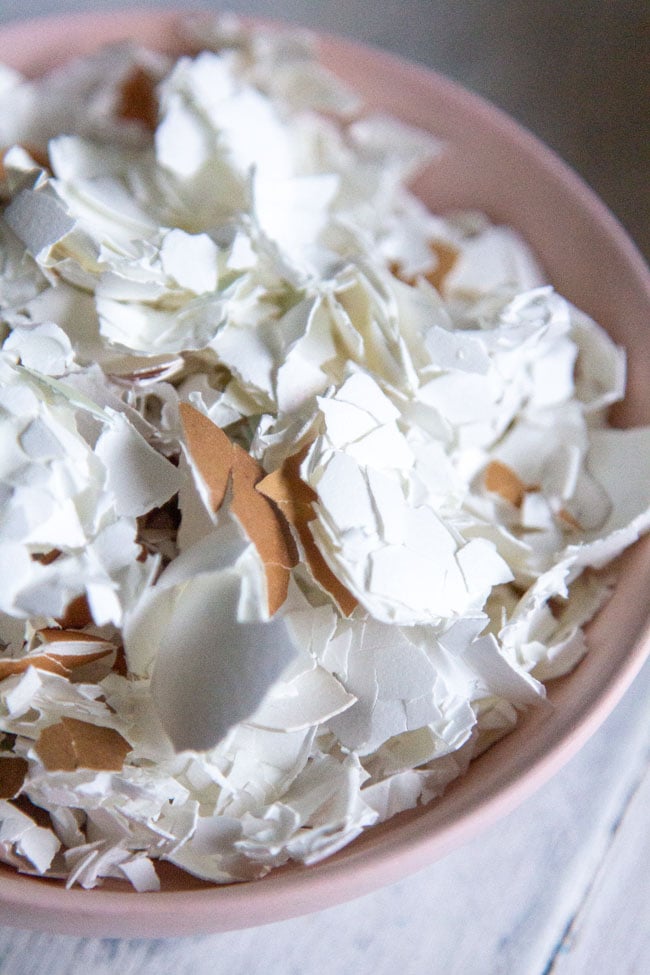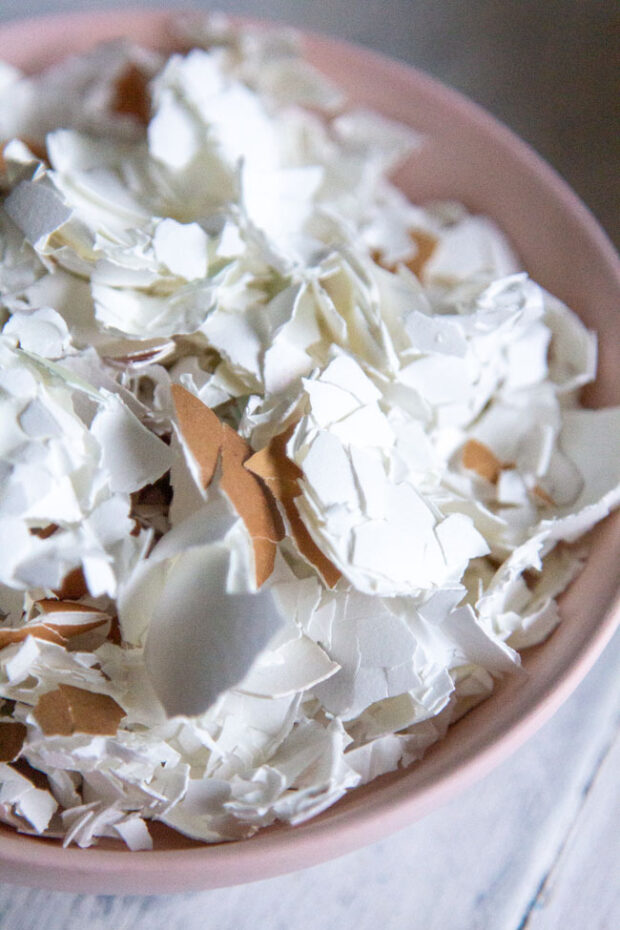 Can dogs eat eggshells?
Calcium is one of the most critical nutrients for dogs. It plays a significant role in bone health, muscle movement, and blood clotting and eggshells are loaded with calcium!
Another nutritional aspect of the eggshell is its membrane. This thin inner layer contains nutrients that reduce joint pain and improve joint function, especially in older arthritic dogs.
With all that said, there is a risk of salmonella involved with eating raw eggshells, and boiled eggshells don't retain their total concentration of nutrition. So, how can you safely feed your dog eggshells? By including a powdered eggshell supplement in their meals.
There are egg shell-based calcium powders you can purchase that will give your dogs the same benefits as the homemade recipe I've linked below, but they tend to be more costly than just making it yourself.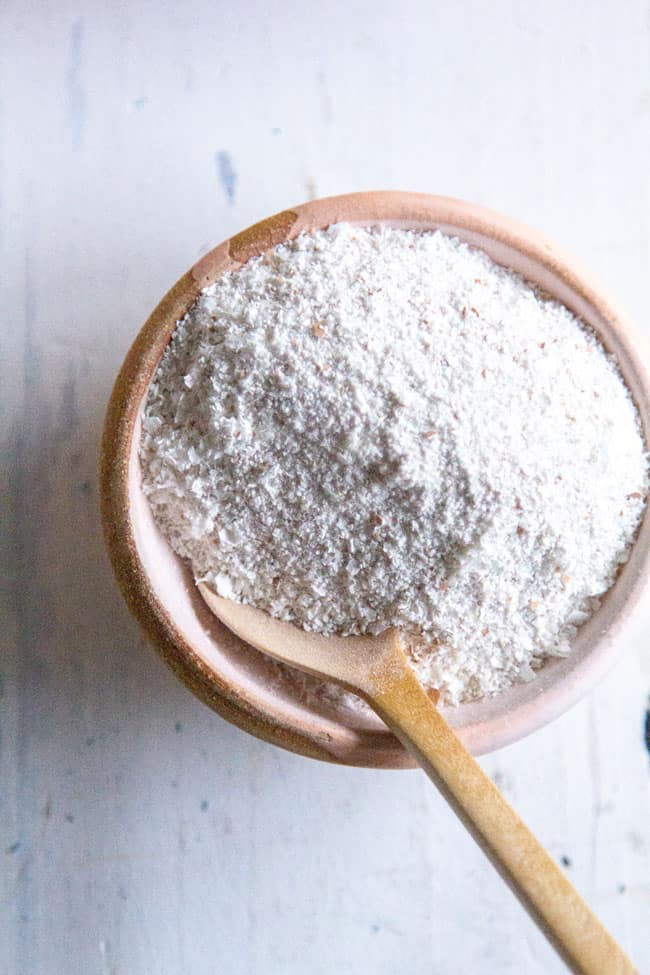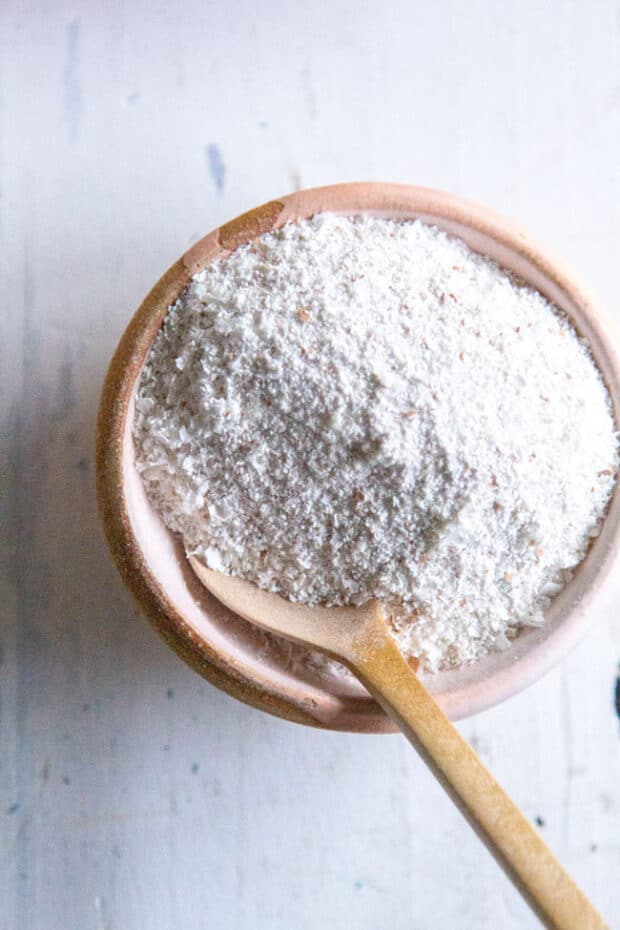 This simple homemade, powdered supplement is a 1-ingredient calcium powerhouse that can be added on top of homemade dog food to ensure they are getting an adequate amount of calcium in their diet.
Can dogs eat scrambled eggs?
Absolutely! A plain scrambled egg makes a delicious treat. It is best to leave out the additional ingredients like butter, salt, and cheese. These don't add any nutritional value, and anyway, your dog will not need much prompting for them to chow down on a bowl of scrambled eggs.
Can dogs eat hardboiled eggs?
Apart from scrambled, dogs also loved the taste of hardboiled eggs. Hardboiled eggs are easy to make on the stovetop or in the Instant Pot for quick snacks or for incorporating into meals.
While they will last for a few days hardboiled eggs can go rancid quickly, so make sure to refrigerate them if you don't immediately feed them to your dogs.
A cooked egg can also cure a picky eater. A scrambled egg or chopped-up hardboiled egg is a great way to entice your picky dog to eat all his food, which is necessary for maintaining a dog's overall health.
Are there any times when eggs are bad for dogs?
Other than the risks associated with raw eggs, there aren't any adverse effects besides overindulgence. It is a good idea to limit your dog to a snack of one egg a day, as they still need to eat their regular diet of dog food.
Some dogs can be allergic to the proteins in eggs. Observe your dog when he first tries an egg, and be sure there are no symptoms of allergies, like vomiting, diarrhea, or skin irritation. Quit feeding and contact your veterinarian if you become concerned.
Print
Instant Pot Hardboiled Eggs
Making hardboiled eggs for dogs (or humans) has never been easier than with the help of your Instant Pot! Whether you make 5 or 15 - it doesn't matter, the preparation and cook time is the same. 
Author:
Prep Time:

1 minute

Time to come to pressure:

20 min

Cook Time:

5 minutes

Total Time:

26 minutes

Yield:

5

1

x
Category:

Dog food

Method:

Instant Pot

Cuisine:

Dog Food
5 or more eggs - up to 2 dozen
Instructions
Place 1 cup of water in the bottom of an Instant Pot and set the wire trivet on top. Gently place the desired amount of eggs on top of the trivet, stacking the eggs if necessary for space.
Place the lid on the Instant Pot and set the knob to "sealing". Cook on high pressure for 5 minutes. Allow the pressure to naturally release for 5 more minutes.
While the pressure is naturally releasing prepare an ice bath by filling a large bowl with ice and water, set aside. Then carefully manually release any remaining pressure by flipping the knob to "venting".  Once the pressure has escaped, remove the lid and transfer the eggs carefully into the ice bath to stop the cooking process. 
Peel the cooled hardboiled eggs before treating your dog and store any uneaten hardboiled eggs in the refrigerator. 
Notes
Click here to learn how to preserve your eggshells to make a DIY Calcium Supplement for your dog!
Nutrition
Serving Size:

1 hardboiled egg

Calories:

72

Sugar:

0.2 g

Sodium:

71 mg

Fat:

4.8 g

Carbohydrates:

0.4 g

Protein:

6.3 g

Cholesterol:

186 mg
Keywords: hardboiled eggs, instant pot, instant pot hardboiled eggs, can dogs eat eggs
Recipe Card powered by
YES, you can make hard-boiled eggs without any water at all! Crazy huh?
My daughter figured this out and blew my mind. Then she promptly shared the recipe on her website, Dinner Cult.
Now we make hard-boiled eggs in our air fryer for the dogs, and ourselves, a few times a week - easy and delish!
Some of our favorite dog food recipes with eggs: