Can dogs eat brown rice? The short answer is yes! Brown rice provides vital nutrients for the overall health of your dog. Brown rice is one of the top ingredients in dog food & today I will tell you why!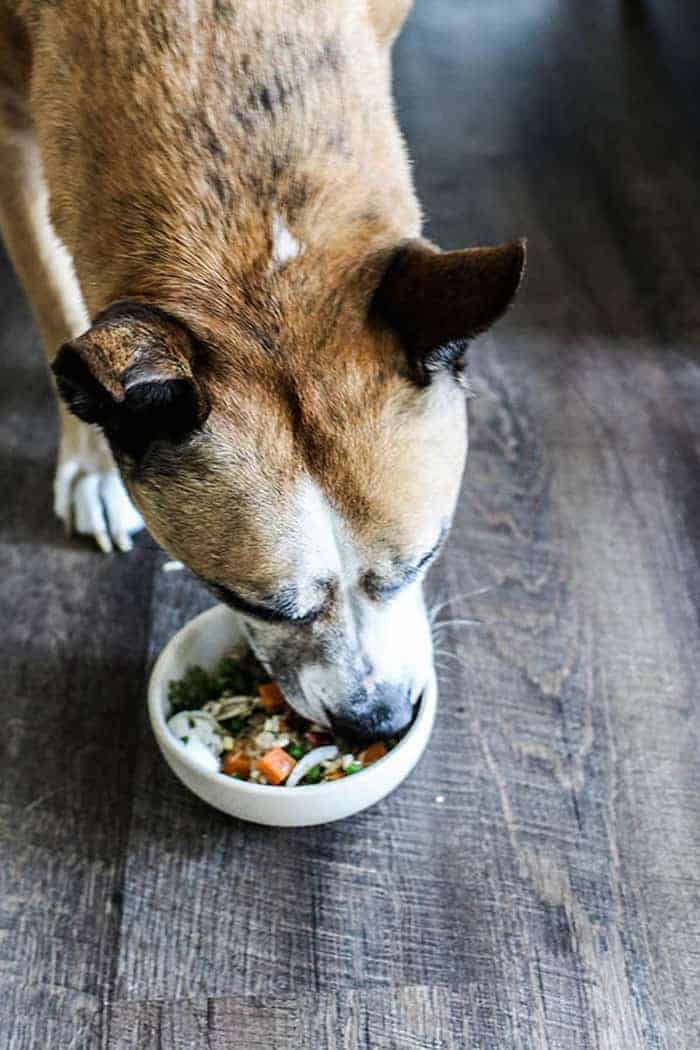 ***Please note, I am not a veterinarian, just a very passionate dog owner! The information in this blog post documents our own personal experiences, research, and the recipes that we feed our dogs under our veterinarian's careful supervision. Please, consult with your vet and use your own personal judgment when considering transitioning to a 100% human-grade food diet for your pup.***
What are the health benefits of brown rice for dogs?
The natural fiber found in brown rice aids in a dog's digestion. It is a fantastic source of vitamins, minerals, and carbs!
Brown rice contains vitamins B2 (riboflavin), B9 (folate), and D, which provide several health advantages for your furry friend.
This superfood contains vitamins and minerals crucial for your dog's health, like calcium, iron, and riboflavin.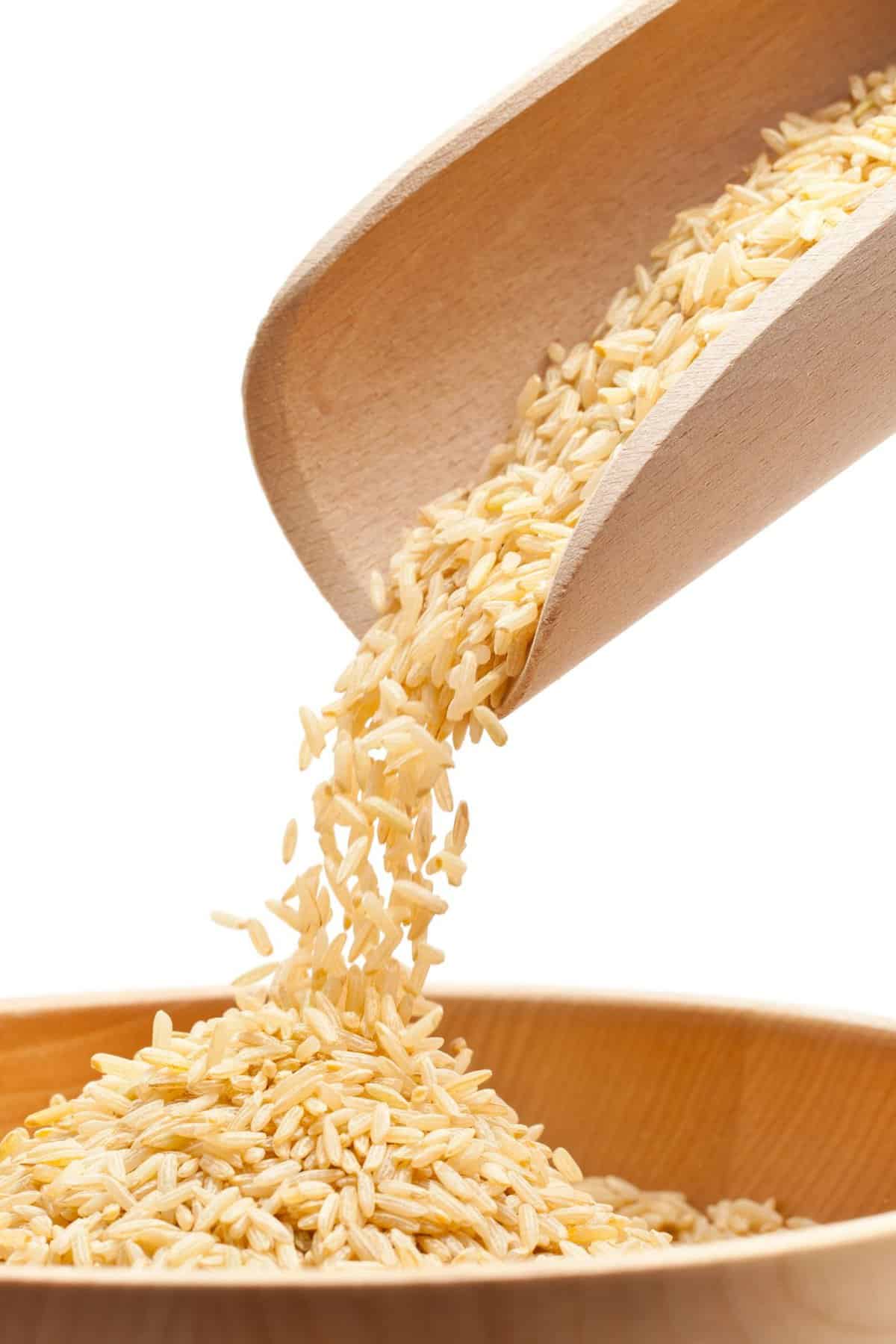 Is Brown Rice A Filler In Dog Food?
Not at all! As an ingredient, brown rice has many benefits. It contains valuable minerals and B vitamins and is an easily absorbed carbohydrate. Because it is so nutrient-rich, it is frequently utilized in dog diets.
Can Brown Rice Help A Dog's Upset Stomach?
Dogs with gastrointestinal issues, such as diarrhea, should not eat brown rice. They need the starch found in white rice to feel better.
One of the reasons white rice is the chosen grain for a dog with an upset stomach is that it's easy to digest, quick to prepare, and low in fiber.
Unfortunately, though, white rice has a higher glycemic index than brown and could lead to an increase in blood sugar levels which could negatively affect a dog with diabetes. If your dog has diabetes it is best to consult your vet about alternative ways to take care of their upset tummy.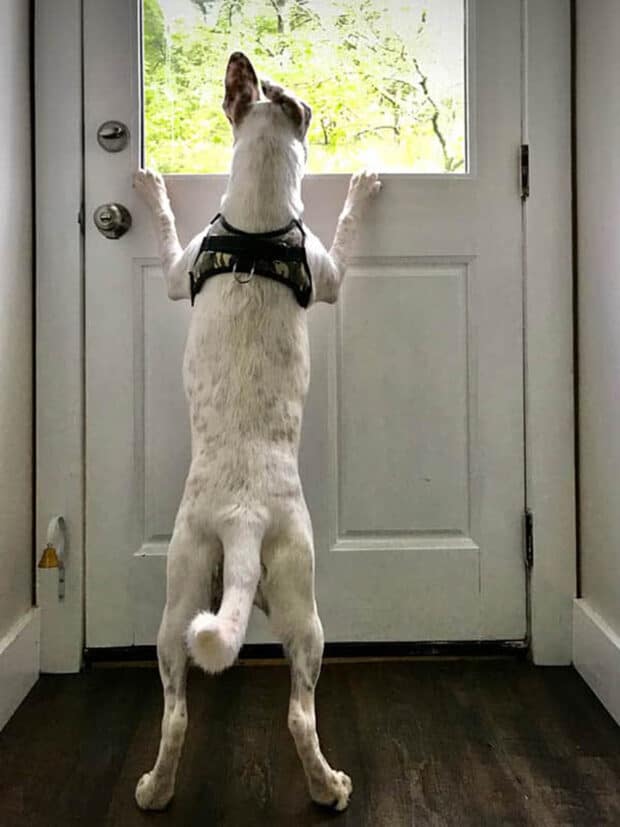 It is inevitable at some point your dog will have tummy issues. But, why and what can you do to make them feel better?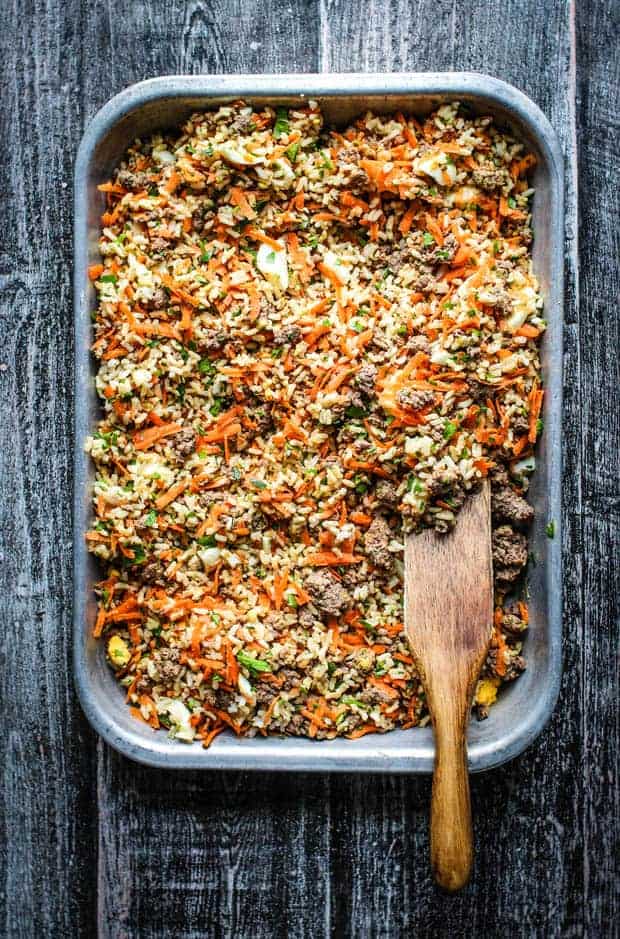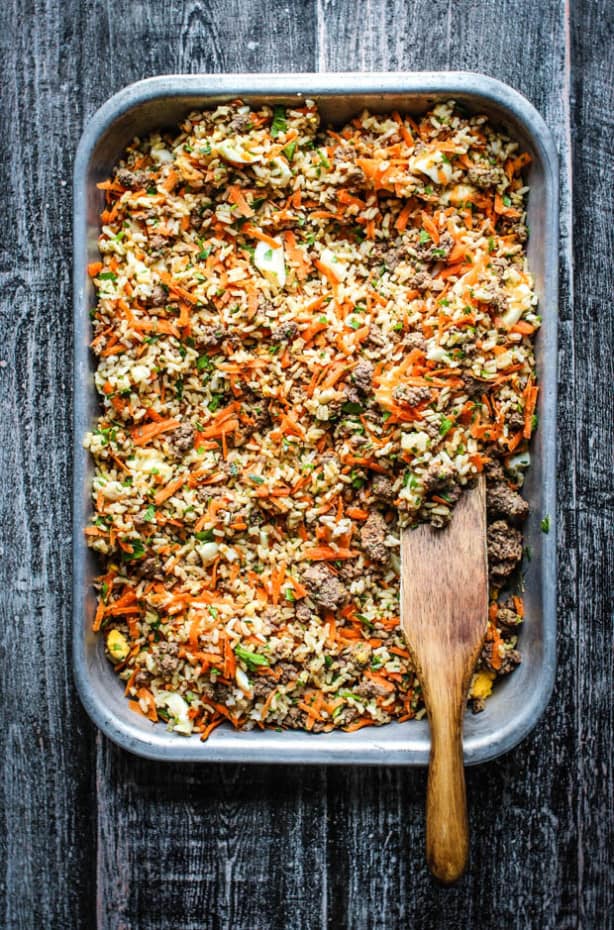 Our friends at Native Pet wrote an extensive article on the topic.
While rice was once a ubiquitous ingredient in many commercial dog foods, the "grain-free" trend in the dog food industry saw a shift away from grains like rice in more recent years. Not all grains are nutritionally the same, and some are more healthy than others.
If you purchase any of the wonderful products from Native Pet be sure to use our discount code THISMESSISOURS20 for 20% off of your purchase!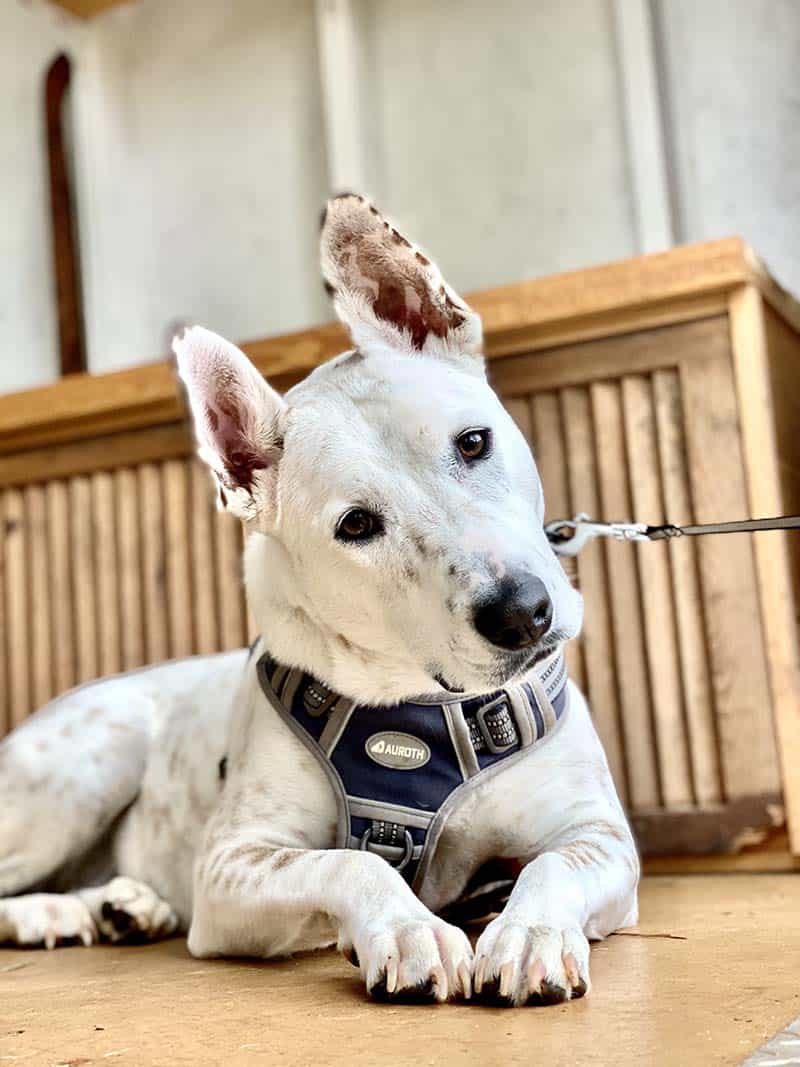 How Should You Cook Brown Rice For Your Dog?
Only give cooked white or brown rice to your dog.
Cook the rice in water, an Instant Pot, or a rice cooker when preparing it. Do not add any salt, seasonings, or ingredients like butter, ghee, or oil to the brown rice you are preparing for your pup. These ingredients add unnecessary calories and may actually irritate your dog's stomach.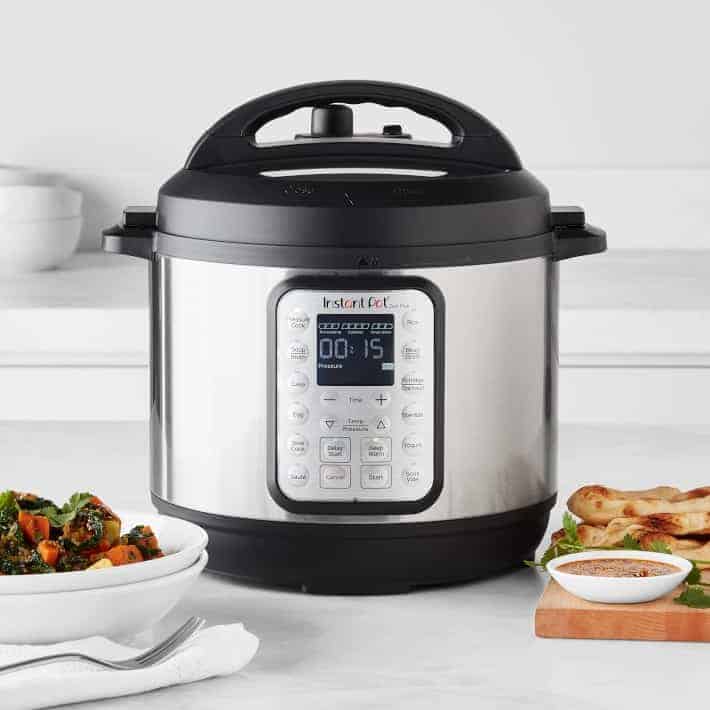 How much brown rice should I feed my dog?
Let's start with how much brown rice to feed dogs that are primarily fed a commercial kibble diet...
Dogs fed a commercial diet should have human food toppings amount to no more than 20% of their meal. So, if you normally feed your dog 2 cups of commercial food, you can supplement that with up 0.4 cups or 3.2 ounces of additional cooked meats, eggs, dog-friendly fruits, veggies, and grains combined.
When using rice as a topper for dogs' meals, 10% is the recommended daily caloric intake maximum portion size Small amounts are best when feeding nutrient-dense foodsto help extend the benefits while keeping calories low
What is the 20% rule?
What are the advantages of adding human foods to your dog's kibble? Adding between 20% and 20% fresh food ingredients to a commercial diet has been found in studies to improve nutrition and extend life in dogs. Even the highest-quality kibble on the market is susceptible to nutrient loss during the high-temperature rendering process. These nutrients must be reintroduced into the kibble using synthetic vitamins & minerals. Fresh meals frequently provide a higher bioavailable form of these nutrients.
Aside from the numerous health advantages, including a variety of fresh foods to your dog's diet keeps mealtime interesting. Can you imagine eating the same dry pet food every single day of your life? It's boring! Adding diversity to your dog's diet helps your pup get enthusiastic about mealtime, provides mental stimulation, and minimizes overeating.
Can Your Dog Have An Allergy To Rice?
Yes, although a rice allergy is uncommon, it is possible.
Signs that your dog may be allergic to brown or white rice include, but are not limited t itchy skin, hair loss, and ear infections.
There are other allergens or medical conditions that may also cause those same symptoms in your pup. If you are concerned that your dog may have an allergy to rice before eliminating it from your dog's diet, it is best to consult your veterinarian to help you evaluate whether your dog is actually dealing with a rice allergy.
Want to incorporate brown rice into your dog's diet? Check out this recipe!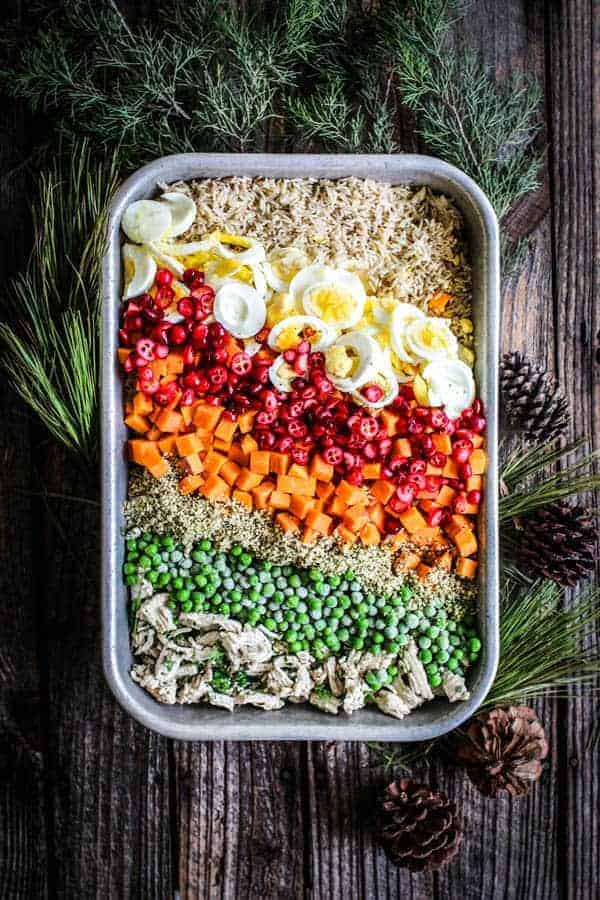 This 100% human-grade homemade dog food recipe utilizes the best fall produce for dogs like sweet potatoes, cranberries, rosemary, & sage paired with lean ground turkey and brown rice.