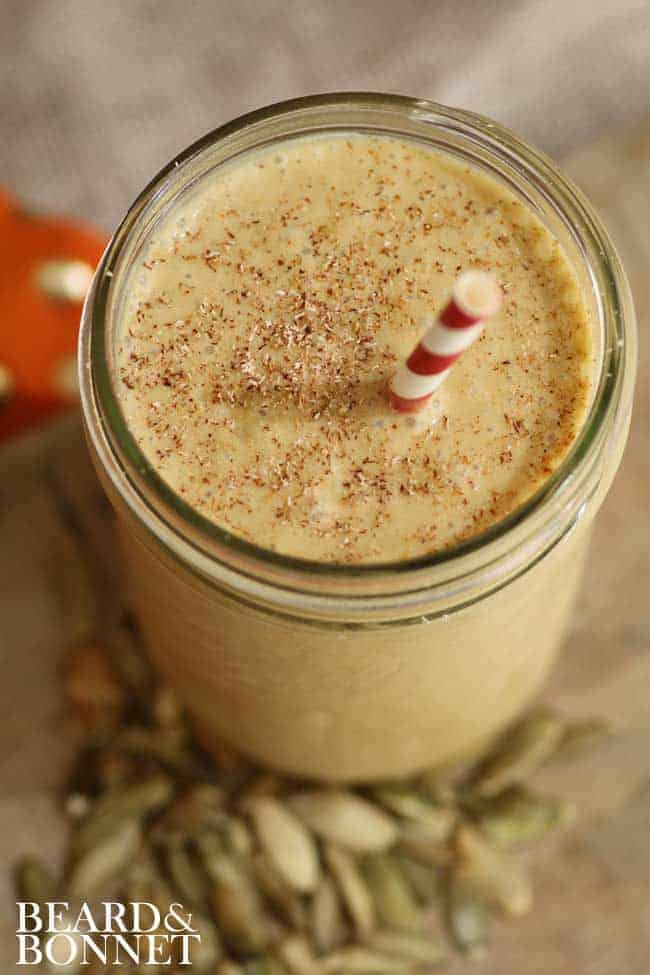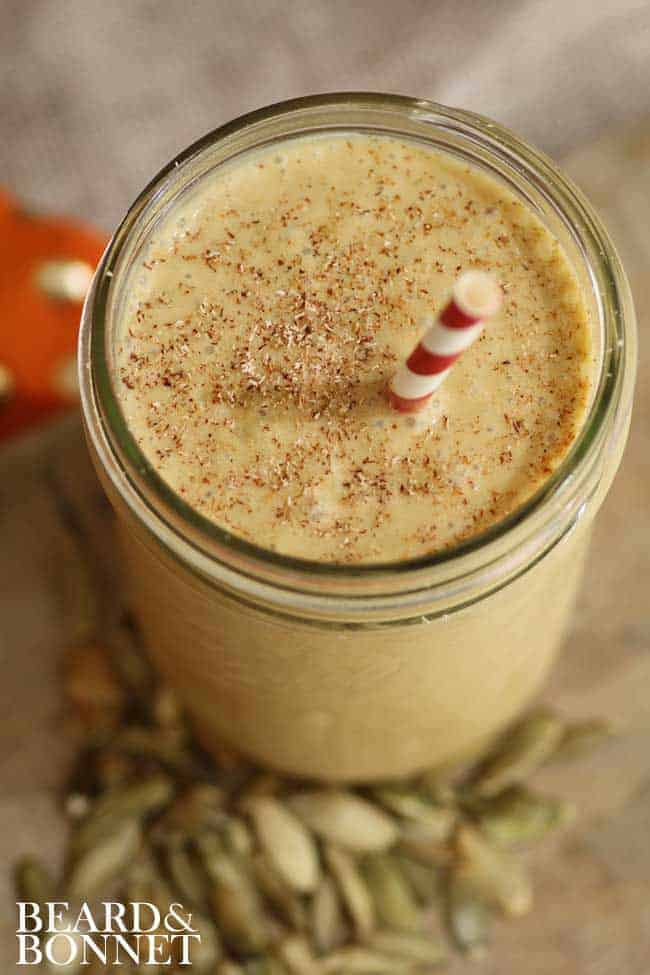 Hey Beard and Bonnet friends!! I am so happy to be guest posting over at The Clean Dish today while my friend Rose is moving. I hope that you will join me over there for the recipe to this smoothie plus a little pumpkin smoothie round up that I put together for all of you pumpkin fanatics out there.
I feel like we should discuss my current breakfast obsession, pumpkin smoothies! If I am being totally honest I would confess that all things pumpkin flavored have taken over my life right now and therefore my family's as well. We are a pretty active bunch over here at B & B so most of our breakfasts are eaten on the run. Over the course of the last few weeks my son and I have been beginning every morning with this pumpkin smoothie before our walk. It's filling, but not too heavy that it weighs me down while I am exercising and it hits the spot while evoking all the warm and cozy feelings of Fall flavors.
Click here for the recipe and round up!