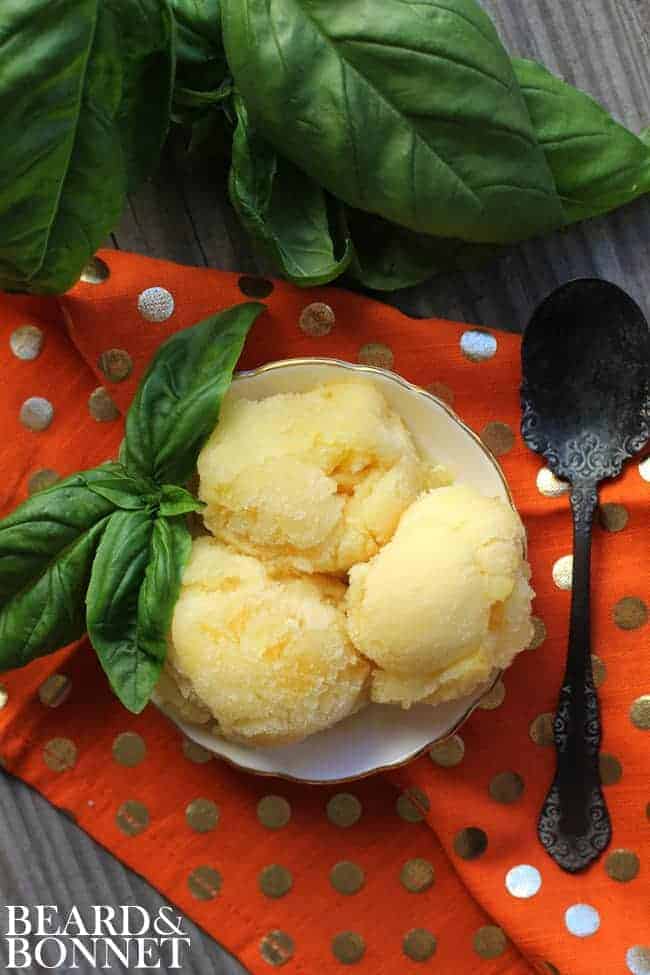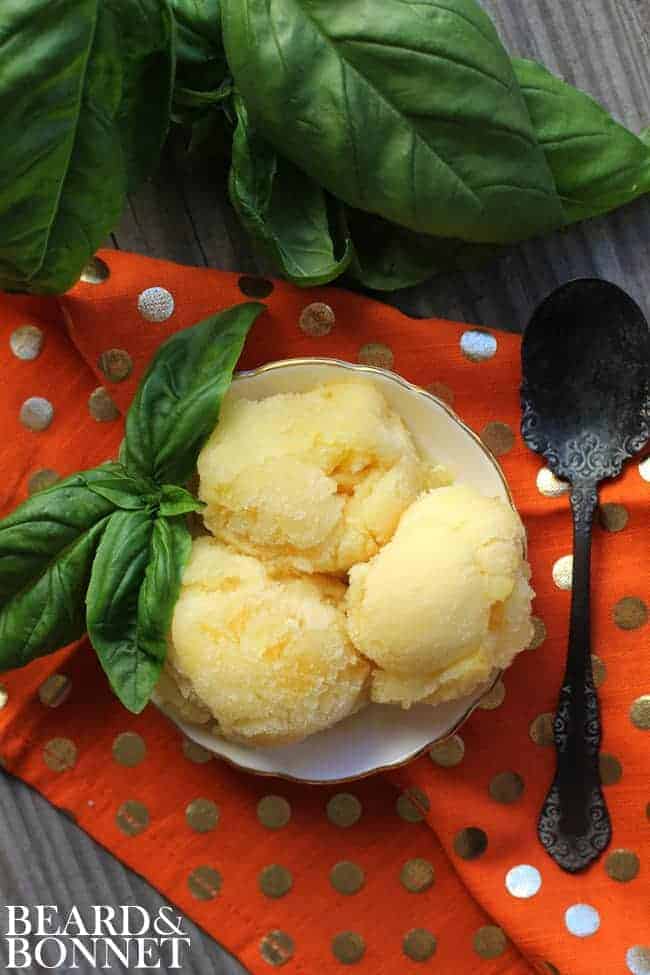 It seems like frozen treats are popping up all over the internet right now and it would be silly to not share our newest frozen creation with you here on B&B. Every summer Todd makes white wine sangria with peaches and basil, it is always a huge hit with our friends and family, not to mention a great way to use up some of that basil we have growing in the backyard. Last week when I found myself with extra peaches I set out to make a frozen concoction that had all of the yummy flavor profiles of the sangria we love in frozen form for a nice refreshing treat. Of course, I added a healthy splash of sparkling wine for good measure, but you could substitute sparkling white grape juice instead.  Besides the light, refreshing flavor of this sorbet you can't beat the fact that it doesn't require busting out your ice cream machine!
Peach Basil Sangria Sorbet (Gluten Free and Vegan)
1 cup loosely packed basil
1 lb. peaches, peeled, pitted, and sliced
¾ cup sugar
¾ cup sparkling wine, champagne, or sparkling white grape juice
In a medium saucepan bring the sugar, peaches, basil leaves, wine or juice, and 2 cups water to a boil. Reduce the heat and simmer, stirring occasionally until peaches are tender, about 10-15 minutes. Let cool completely. Remove the basil leaves from the mixture and discard.
Transfer the peach mixture to a blender and puree until smooth. Transfer the mixture to a large shallow baking dish. Freeze until solid, at least 4 hours.