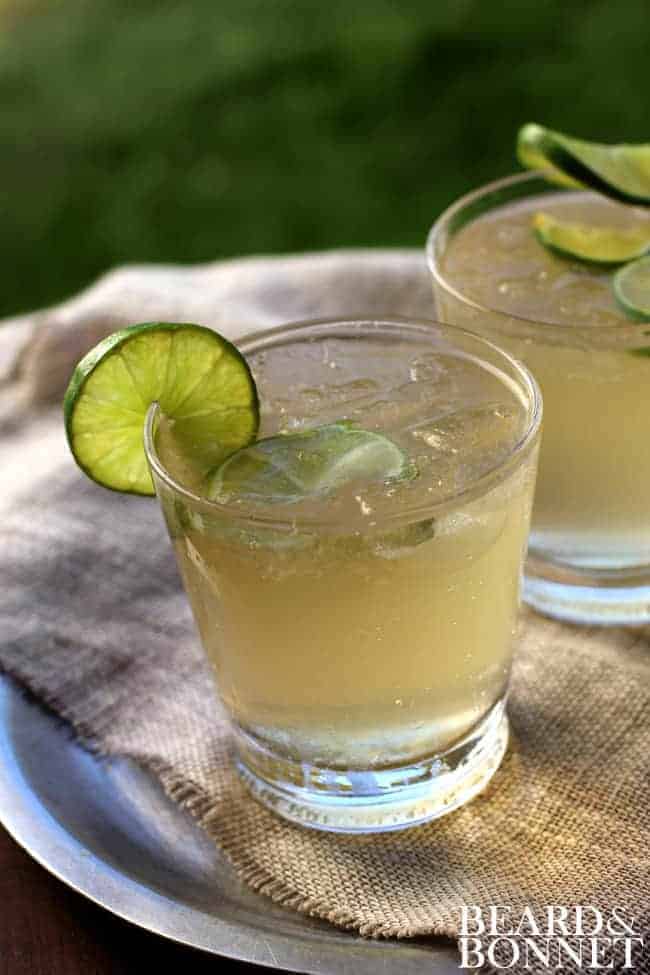 Oh man is it ever HOT here in Long Beach and it looks like this heat wave is going to stick with us for a while. If you were hanging out around our house this weekend you would probably find us with one of these little cocktails in our hands trying to beat the heat. We were lucky to spend an evening with Joy of Mixed with Joy this past week and she knows just how much we love ginger and citrus. The flavors in this cocktail are electrifying and it is so easy to make that even a novice bartender like myself can make these with ease.
If you happen to be in Long Beach this weekend and looking for a way to enjoy this little heat wave we have going on, you can head down and check out the pirate invasion of Belmont Pier. There is sure to be all sorts of fun for kids of all ages, free admission, food, and Joy will be tending the bar so she can whip up a Sizzling Ginger for you and all of your pirate friends. Tell her Beard and Bonnet sent ya!
Sizzling Ginger Cocktail
Makes 1
1.5 oz chilled vodka
juice of ½ of a large lime
1 oz. pink grapefruit juice freshly squeezed
Bundaberg Ginger Beer
Crushed ice
Lime slices for garnish
Fill a 9 oz old fashioned glass with crushed ice, add vodka, fresh squeezed lime juice, fresh squeezed grapefruit juice, and fill to the top with Bundaberg Ginger Beer. Stir well and garnish with a lime wheel.
Here are some other cool cocktails and frozen treats to help you brave this heat wave!
Lemongrass Mojito
Coconut Creamsicle
Peach Basil Sangria Sorbet