Spring is the perfect time to enjoy light and refreshing salads that are packed with flavor and nutrients. Today, I wanted to share with you our favorite salad recipes that are perfect for springtime. These salads are easy to make and great for lunch, dinner, or as a side dish at your next spring gathering. Enjoy the fresh flavors of the season with these delicious salad recipes!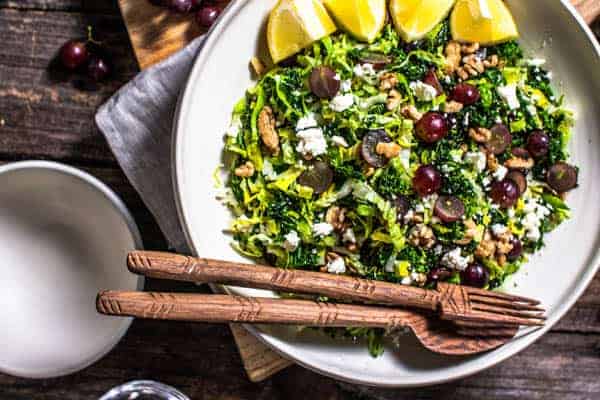 What Fruits and Veggies Should You Use in Spring Salad Recipes?
Spring is a great time to add some fresh and healthy produce to your diet with everything blooming around you. Here are just a few fruits and vegetables that are in season during spring and perfect to include in your salads: leafy greens, carrots, asparagus, avocados, spinach, kale, strawberries, and so many more!
Get Ready to Savor Spring with this Deliciously Crunchy Carrot Salad Recipe!
The flavors in this Carrot, Feta, and Pistachio Salad with Orange Blossom Toss are totally unexpected, strangely addicting, and not to be missed! 
We love this salad on its own as a side, but we've also been enjoying it stuffed into wraps with falafel.
Experience the Fresh Flavors of Spring with this Creamy and Nutritious Avocado Salad Recipe!
I fell in love with this salad the first time I laid eyes on it! This salad has avocado, tomato, cucumber, zucchini, and melon all spiced up with chimichurri.
The lime juice, herbs, and chile of the chimichurri meld with the buttery notes of the avocado and the tang of the tomato for a beautiful bite of bliss.
Zest up Your Spring with this Refreshing and Tangy Citrus Salad Recipe!
This salad's delicious ingredients work in perfect harmony with one another. The balance of each flavor and texture is just right. It is even more delicious when paired with a simple poppy seed vinaigrette.
Plus, look at how beautiful the colors of this salad are!
Revitalize Your Spring with this Superfood-Packed and Flavorful Kale Salad Recipe!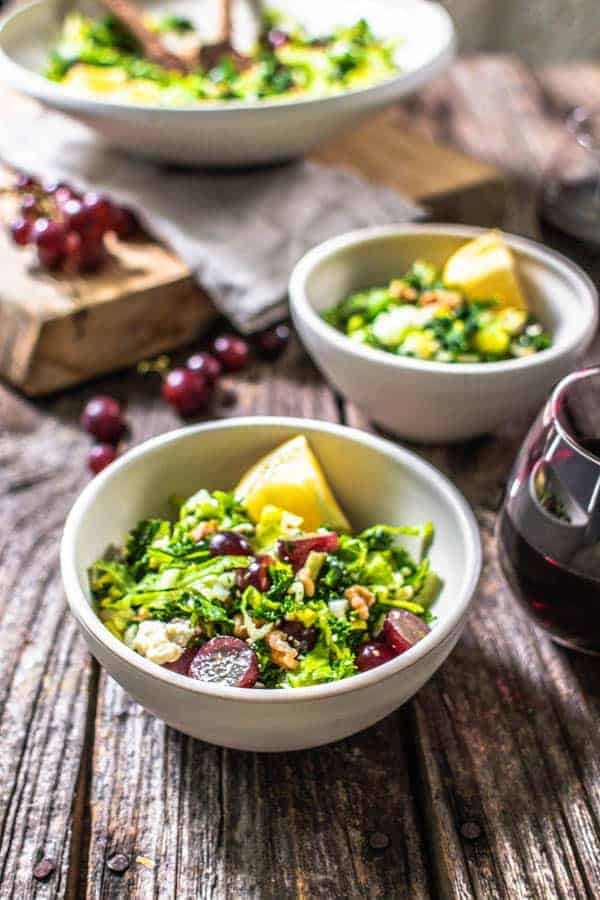 Think you hate kale salad? Think again!
This recipe tells you the secret of how you can make the perfect kale salad every time with a nice pre-dressing massage. Plus, it adds in a delicious combination of flavors with grapes, nuts, and cheese.
Sweeten Your Spring with this Irresistibly Juicy and Nutritious Strawberry Salad Recipe!
This fruit-filled nod to the classic Cobb salad recipe is bursting with California Grown ingredients like leafy greens, juicy berries, ripe avocado, and grilled chicken.
Spring into Flavor with this Vibrant and Nutrient-Packed Asparagus Salad Recipe!
Eating asparagus plucked straight from the garden might just have been one of my favorite culinary experiences ever.
This salad is light, fresh, and so easy to put together. It is the perfect side dish for a spring dinner party.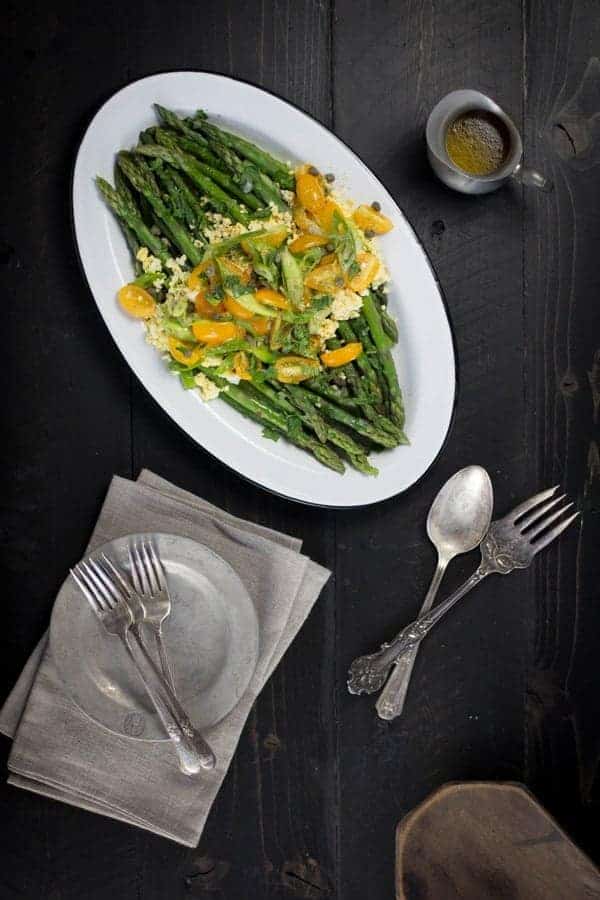 If you tried any of these spring salad recipes, I would be so grateful if you would rate it and let me know what you think in the comments below!