Have you ever found yourself wondering why events unfold the way they do in life?
I do, I'm always seeking to find the answer to life's BIG questions like that. Sometimes, especially after a particulary trying period of time, the answer to a "why is this happening to us?" period comes through clear as a bell and there is no denying that fate had a hand in leading you to where you are and that whether you believe in soul mates, divine intervention, or God something bigger than you is ultimately at work!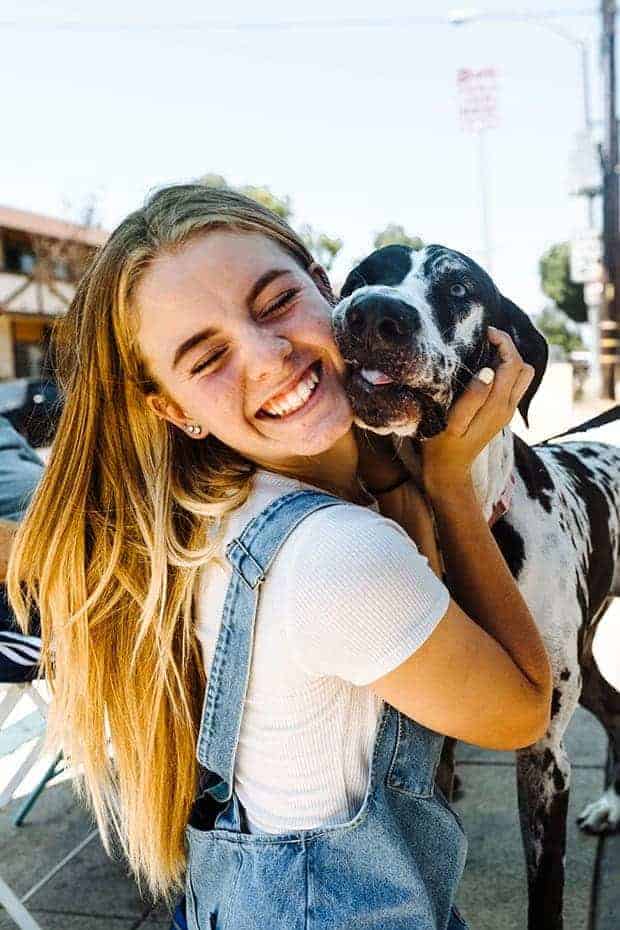 Photo by Emma K. Morris
On the weekend of her 16th birthday our daughter came to us with a 27-page Power Point presentation highlighting ALL the reasons we should pick up our lives in California and move back to Georgia.
Insert stunned face emoji here! Eliza had been the victim of some pretty intense bullying by a handful of REALLY mean girls during her middle school and early high school career, so we should have probably seen it coming. But, we didn't.
Naturally, we immediately shut down the idea - I mean, who wouldn't? The idea of putting our family through a 4th cross country move was virtually unfathomable to Todd and I not to mention unaffordable. But then, something funny happened. Fate, the birthday wish fairy, or God, whatever you choose to believe in set about their work, and the events of the next couple of months made it pretty impossible to ignore, the cards were lining up for a move back south and SOON!
Shortly after Eliza's birthday celebrations were over, Todd received multiple job offers from different companies in Georgia, the landlord that owned the home we had lived in for over 5 years and had helped redesign/renovate suddenly decided that she was going to sell the house, and we literally couldn't find any homes in our school district that fit our families needs within our budget. So, we decided to take the leap, accept one of those job offers, and make the long move back to Georgia, again.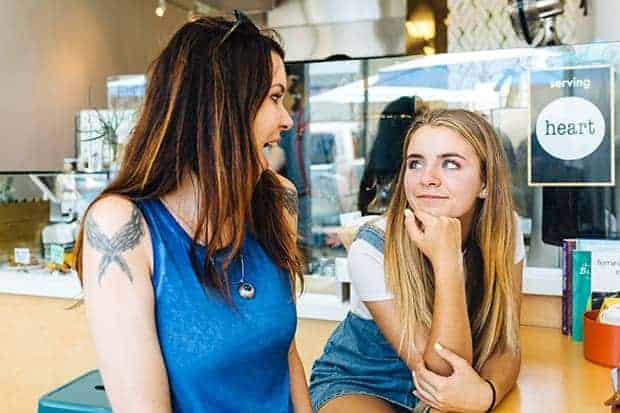 Photo by Emma K. Morris
In June of 2018 we packed our belongings and began an epic 10-day trip across the country to our new home!
We had already rented a home online, and had everything lined up for a smooth transition. We were feeling good, looking forward to things ahead, and our daughter was ecstatic about spending her last 2 years of high school in the south. But then, we arrived in Atlanta and everything fell apart. The home we had rented, was a disaster - it was completely misrepresented online and we couldn't live there. I'll spare you all of the stressful details, but in a nutshell, there was only 1 other house in the area we wanted to live available to rent at the time. It was much bigger than we needed and in a completely different school zone than we planned on, but we literally had no choices left because the kid's started school in a matter of days and we had to get settled.
The first few weeks were a blur, for all of us. But, the boxes were dwindling and the kid's were starting to make friends. We were beyond ready for the new normal to begin....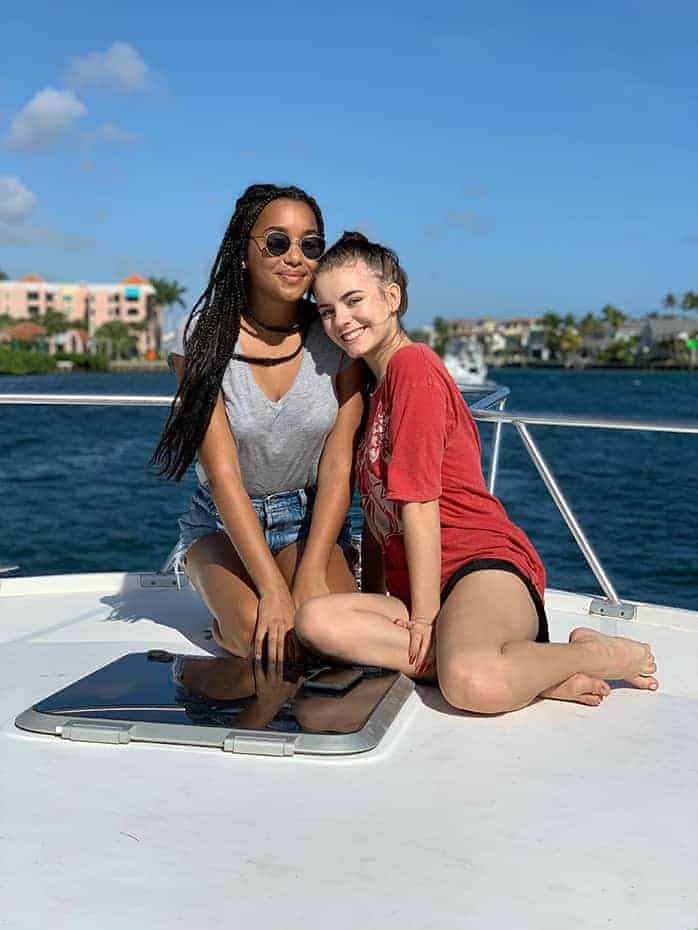 Then our daughter met Salome, a lovely German exchange student that was in a few of her classes at school. It wasn't long before they realized that she lived in our neighborhood too. She just happened to be placed with a host family that lived one street over from us. Their connection was instant, their life histories, eerily similar. It was like they had been in each other's lives forever!
Over the week's that followed Salome was at our home regularly and our entire family fell in love with her. Todd was able to put the few years of German he took in school to use and Salome, being a vegetarian, really appreciated the meals created in our kitchen. During our conversations with her we learned that the exchange student organization she was here in the United States with was looking for a new host family for her because, the family she had been placed with was strongly considering relocation to another state during the school year.
All of the sudden it became crystal clear why things happened the way they did for us during the move! We knew exactly why things went so horribly wrong no matter how hard we tried to make things work the way that we thought they should.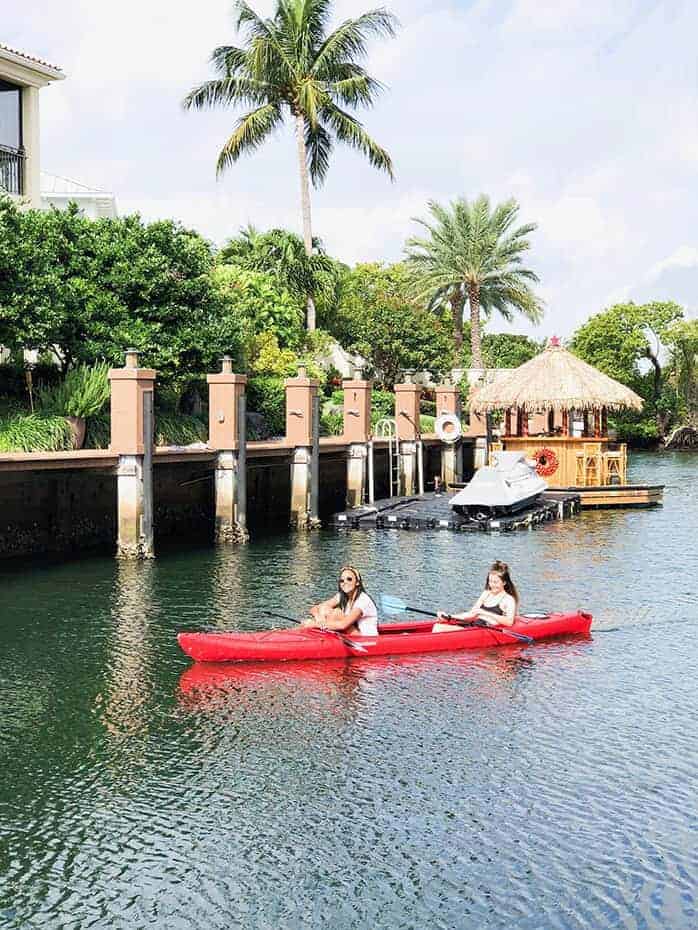 I am a big believer in soul mates - not just romantic ones, but people that come into our lives as friends that quickly become family. Just thinking about all of the events that had to transpire and line up just perfectly for us to leave California and for her to leave Germany so that we could all be right here, at the right place, at the right time. Honestly, its undeniable, and it gives me goosebumps! These two girls were destined to be in each other's lives and nothing would have ever gotten in the way of them connecting with one another.
Needless to say, Todd and I made the decision to do the only thing that felt right - to open our home, turn that extra empty bedroom into a place Salome could live for the next 6 months, and go through the application process with the exchange student organization. And in the very last week of 2018, we were finally approved and Salome moved all of her things into our home. Although we embarked upon this journey a few short months ago, having her here has already brought an incredible amount of joy and laughter into our home and this entire experience is shaping up to be a life changing one for all of us.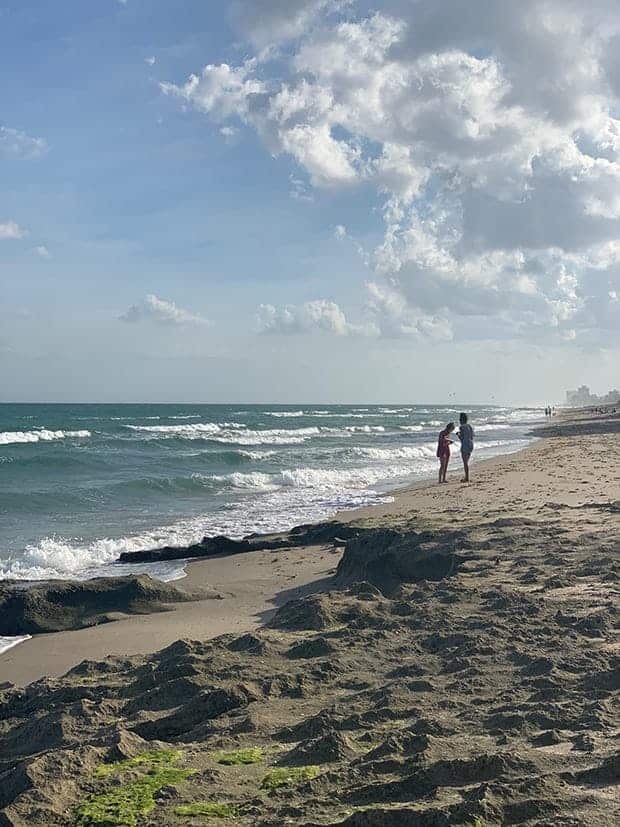 FINALLY, our new normal! As I reflect on the events of the last year that led us here, I know that without a shadow of a doubt this experience is completely different than what we could have ever imagined for ourselves, but it is exactly what we all we needed!
That's it for this week, I have so much more to share with you in the weeks ahead. Don't forget to check out all the delicious eats I dished up at our table last week below!
xoxo, Meg
PS: Currently, we are on the lookout for fun family experiences and things to do/see in and around Georgia, Tennessee, and Alabama. As well as classic American recipes we can make here at home for Salome to try. Please, share any recommendations or recipes you may have in the comments below so we can add them to our list!
THE WEEKLY MESS HALL || 1.14.2019
Our modern family table seats an eclectic bunch of eaters and I am tasked with feeding them all breakfast, lunch, and dinner! While there are only 5 of us gathering at the table each evening, between us the dietary restrictions and preferences can be a bit overwhelming and finding the answer to the question "What's for dinner?" a bit nerve wracking. Over the years, I have developed a system that combines meal planning and big batch cooking throughout the week. It works for us, it keeps me sane, and we're all VERY well fed!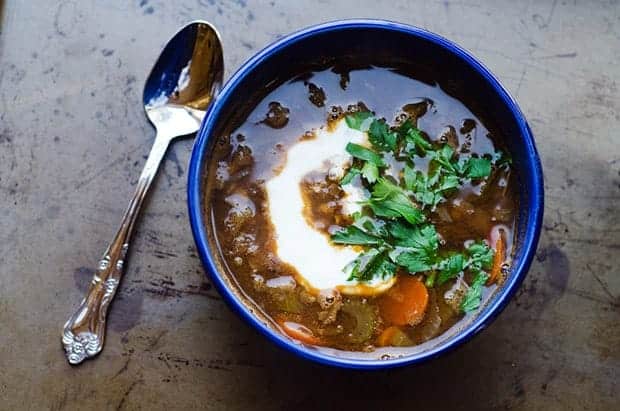 Photo by So...Let's Hang Out
MONDAY || Lentil Soup with Lemon Yogurt Cream by So ...Let's Hang Out (BIG BATCH TIP: Use leftovers for lunches or ready made vegetarian main dishes.) + Homemade Corn Bread
This lentil soup has been on the cold weather rotation for YEARS now and I don't think there will ever be a winter where I don't make a couple of pots. It's super hearty, smells amazing, and has a flavor that is far superior to other lentil soups we've tried thanks to the addition of cinnamon!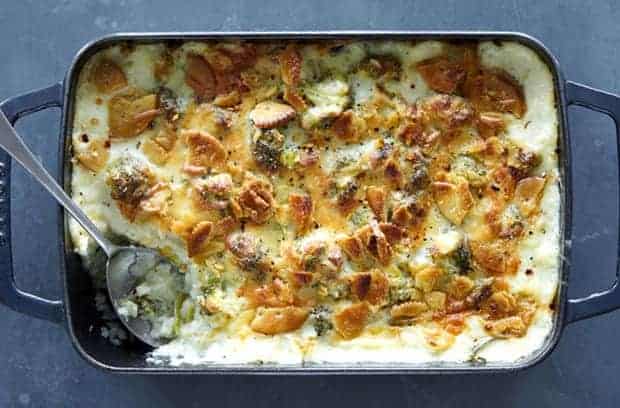 Photo by Joseph De Leo for The New York Times.
TUESDAY || Cheesy Broccoli Rice Casserole on NYT Food (BIG BATCH TIP: This makes 10 servings, perfect for feeding a crowd but even better as a leftover vegetarian main dish) + Butter Lettuce Salad from Modern Proper
Broccoli cheddar casserole was a staple for me growing up, but my mom's version was made with canned cream of something unrecognizable soup. This version is made with a homemade cheese sauce that is so decadent you'll wonder why you ever put the canned stuff in your casserole too! If you are looking to make this gluten free like we did you can substitute the Ritz crackers for crushed, gluten free, Lance brand crackers. They are super buttery and delicious just like a Ritz!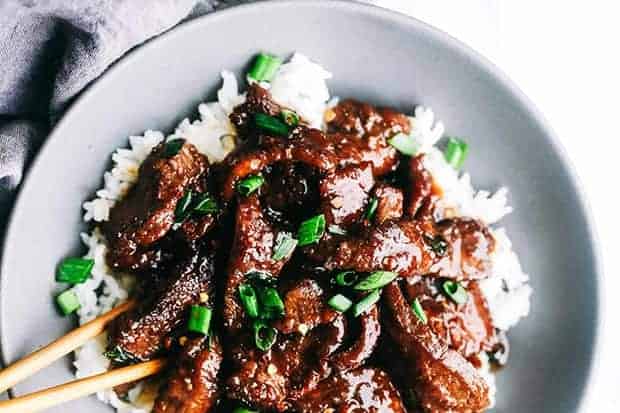 Photo by The Recipe Critic
WEDNESDAY || Mongolian Beef by The Recipe Critic + Jasmine Rice
Tonight my vegetarian's feast on leftovers from Monday & Tuesday's meal while my kid's and I indulge in a homemade version of our FAVORITE P.F. Changs menu item! TBH I was super skeptical at first about how this would turn out, but let me tell you it was DELICIOUS and I may never need to visit P.F.Changs again which will make my pocket book extremely happy!
THURSDAY || Gluten Free English Muffin Pizzas
This might be the easiest recipe ever which I reserve for evenings when I am feeling too lazy to cook. All you do is top toasted English Muffins (Canyon Bakehouse makes the most delicious gluten free ones!) with a few spoonfuls of pasta sauce, cheese, and your favorite pizza toppings. Put under the broiler until the cheese is melted and the pizza is warmed through.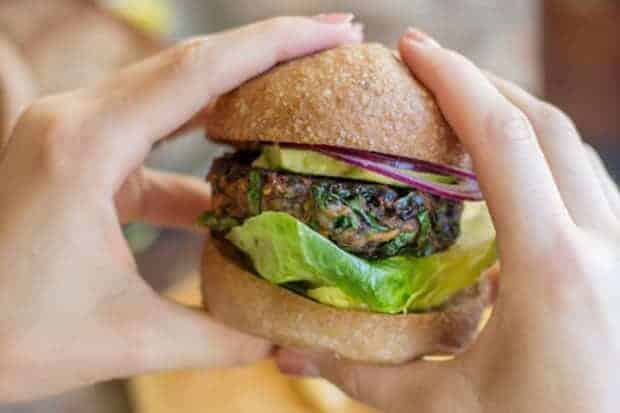 FRIDAY || Autumn Spiced Veggie Burgers + Roasted Fingerling Potatoes with Herbs by Tyler Florence
These veggie burgers are one of my all-time favorite recipes. Simple to make, delicious to eat, and super good for you too! Even our meat eaters get excited about these burgers hitting the table. I almost always serve these up with some form of roasted potato because I just can't have a burger without something that closely resembles a fry!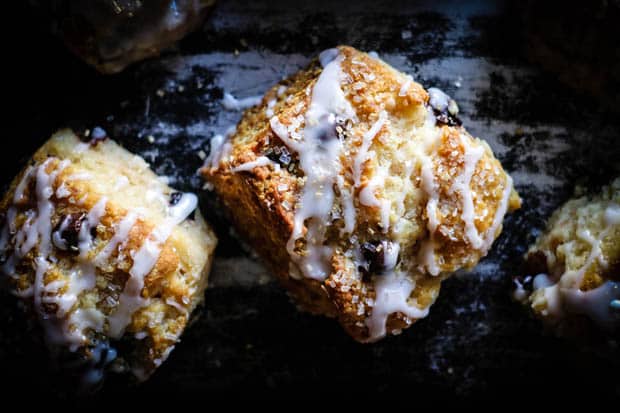 TREATS || Dark Chocolate Pear Scones & Apple and Maple Baked Oatmeal from The Modern Proper (BIG BATCH TIP: These oats make a whopping 10 servings!! Reheat chilled squares of this oatmeal for 30 seconds in the microwave with a sprinkle of brown sugar and a splash of milk for hot breakfasts. I also sent squares without the added milk and sugar in Todd's lunch this week for hearty oat bars.)
Grab and go pastries like my Dark Chocolate & Pear Scones are a must for Todd and I since we almost always eat breakfast on the go, but our kids spent the weekday mornings feasting on the coziest of breakfasts, baked oatmeal. If you bake this big batch of oats on Sunday you'll have easy breakfasts and snacks for most of the week, or in our case, until Wednesday morning. Man, this crew can EAT!