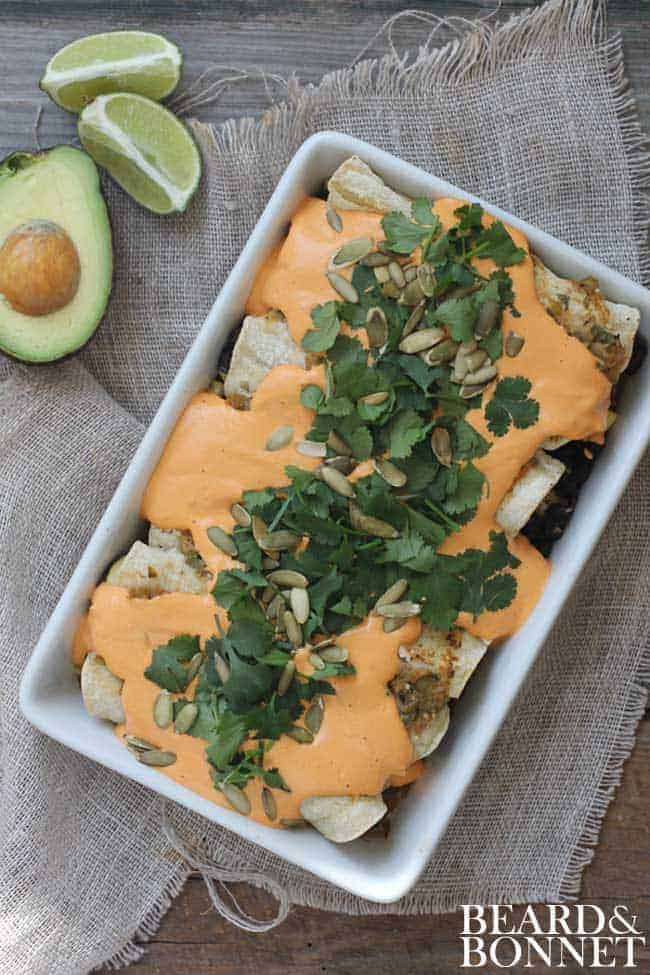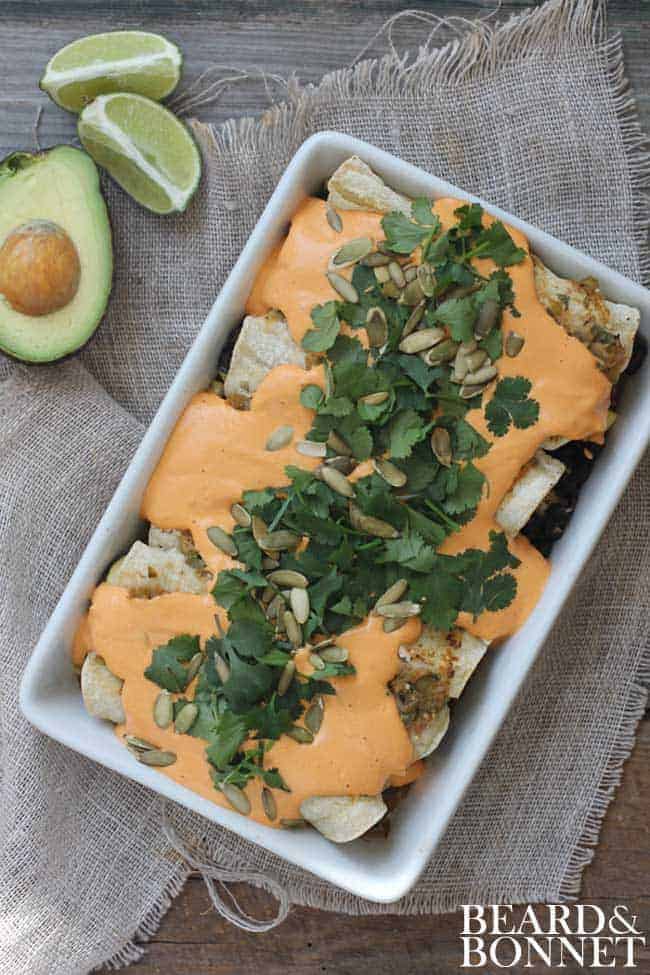 I have a thing for Mexican-inspired food. Sure, most people like it, but my family and I love it almost too much for words. I am pretty sure we would all be perfectly happy with some version of Mexican food every day of the week--it's an obsession of epic proportions over here. Tacos, chilaquiles, or huevos rancheros, we really aren't picky, but enchiladas always garner a resounding "YES!!!" from my whole clan.
I have been testing out vegan enchilada recipes for a while now, and some of them were pretty darn amazing, but none of them had that creamy element that a thick layer of cheese lends to a traditional pan of enchiladas. I kept going back to the drawing board, testing more recipes, using my family as guinea pigs, and ultimately leaving each meal feeling full, but not satisfied.
It actually wasn't until I developed my recipe for roasted red pepper cashew cream that I had a vegan enchilada epiphany. This sauce is creamy, smoky, and downright delicious… I was ravenously dipping tortilla chips in it, so why the heck not douse a whole pan of enchiladas in it too? So, that evening I made a great big pan of enchiladas and I smothered them in homemade tomatillo salsa and roasted red pepper cashew cream. It was magical! My daughter Eliza asked for these enchiladas at her 13th birthday dinner and I not only left the table fulfilled, I was finally 100% satisfied with my vegan enchiladas.
I am happy to be sharing this recipe on Oh My Veggies today! Click here to read the full post and get the recipe.