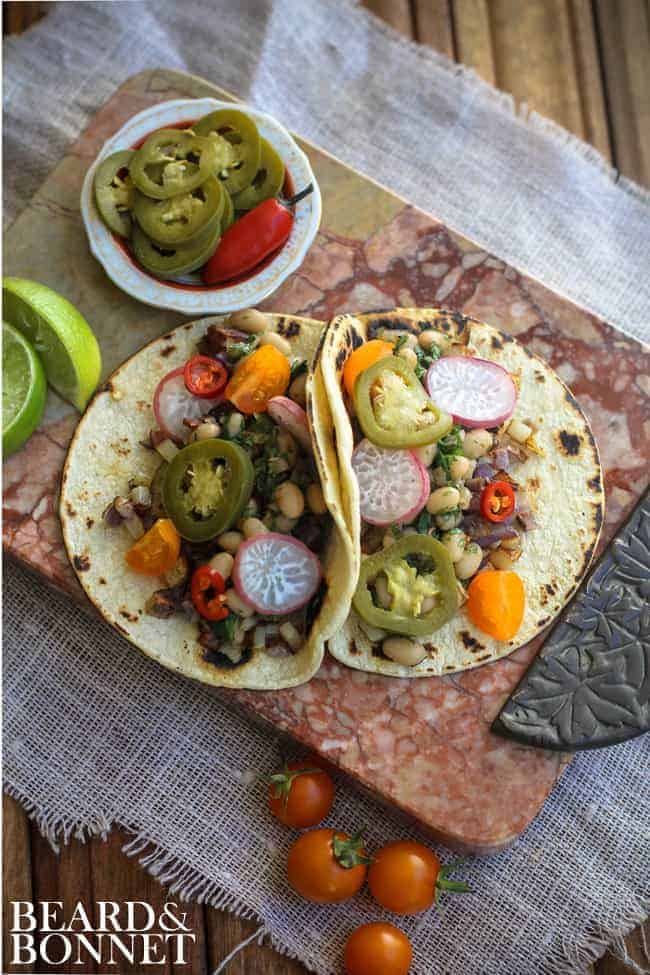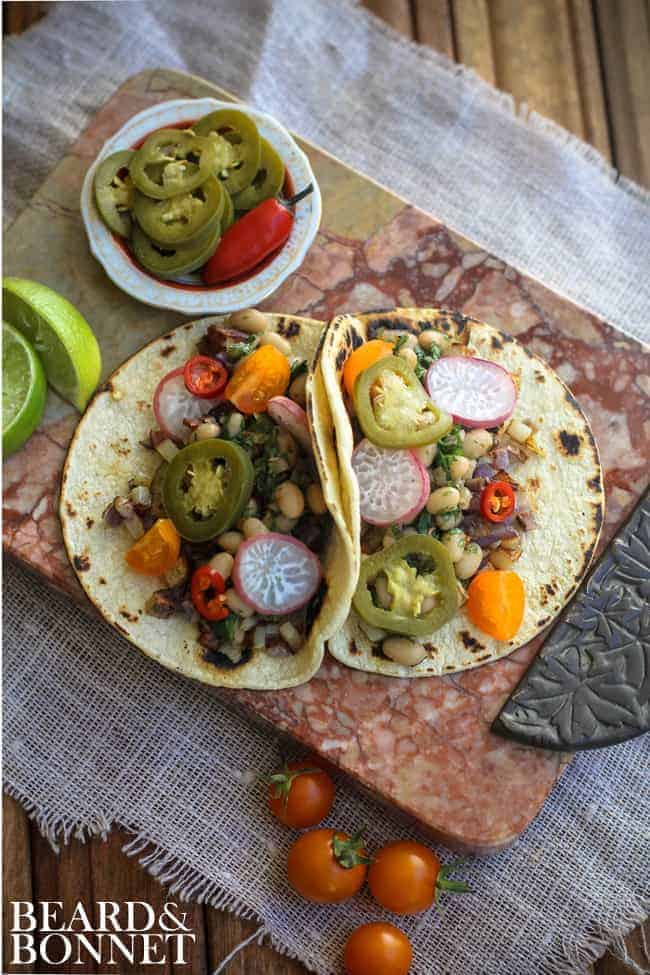 I am not sure that I have shared enough tacos or taco paraphernalia here on Beard and Bonnet. Can you hear the sarcasm in my typing? It's there, trust me! There really isn't a taco or enchilada that I have met that I haven't liked. So, a few weeks ago when my favorite taco spot here in Long Beach had potato tacos as the lunch special I just knew I had to try them. In retrospect, I should have asked..."How do you prepare a potato taco?" They would have then explained that they mash potatoes fill the taco shell with them, deep fry all of it,and then add all of the toppings. Don't get me wrong, it didn't taste bad it was just that my body was like "Girl, what the hell did you just eat?!" It really said that, in not so many words. I felt awful within 10 minutes of eating those deep fried potato tacos and I am sure that it was a mix of things. My number one suspect was all of the grease; a close second was the fact that it is a shared fryer where every breaded piece of meat or veggie goes to take an oil bath.
Fast forward to dinner at home a few nights ago when I decided to create my own potato taco; I desired a much healthier, happier version of what I ate at lunch that day without all of the grease and with all of the taste. I decided to use a mix of baby Yukon gold and purple potatoes, white navy beans that I cooked at the beginning of the week with peppers and garlic, sun gold tomatoes, cilantro, lime juice, and pickled peppers of course. These tacos were nothing short of insanely tasty and I felt amazing after eating them. It was one of those pleasantly stuffed not over greased type of euphoric feelings you get from a really good taco. What is your favorite way to fill a tortilla?
White Bean and Potato Tacos
Author:
Prep Time:

20

Total Time:

20 minutes
2 cups

cooked white beans, I used Navy beans, or

1

can of cannelini beans, washed and drained

4

-

5

small potatoes, unpeeled, scrubbed, and cut into tiny cubes (or

1

large russet potato)

½ cup

cilantro, minced
Juice and zest of 1 lime
Olive oil for frying
salt and fresh cracked pepper to taste
To assemble
6

-

8

white corn tortillas, blistered on both sides in a cast iron skillet
pickled jalapenos & radishes
cherry tomatoes, halved; I used Sungold cherry tomatoes from my CSA
lime wedges for serving
Instructions
Pour about 2 tablespoons of olive oil into a large skillet over medium-high heat. Add the potatoes and a large pinch of salt, toss to coat and cover with a tight fitting lid. The potatoes will take about 5-8 minutes to cook through. Be sure to periodically lift the lid, scrape the pan, and toss the potatoes to ensure that all sides are crisp and golden.
While the potatoes are cooking toss the precooked, warmed, white beans with the chopped cilantro, lime zest, and juice. Mix well to combine and set aside.
When the potatoes are finished cooking set up an assembly line at your table with the tortillas, potatoes, white beans, and toppings. Allow your family to each build there own to suit their tastes.
Recipe Card powered by