It is no secret that I seriously love my girl Gina over at So...Let's Hang Out! So, while she is working her way through a cleanse she asked me to share a recipe over on her site today. I think this is one you are going to really love!!!
If you knew me personally or if you have read Beard and Bonnet on a regular basis than I am sure you would have noticed that my family has a thing for Mexican food. Our dinner table consists of some form of tacos at least once a week, and homemade salsa is a condiment served at practically every meal regardless of whether it is an appropriate condiment for the meal I have prepared or not. At least once every weekend we have a big breakfast; it is my favorite meal of the week. The kids are often in the kitchen with us, helping out and sharing highlights from their week, cooking in pajamas is a requirement, and my husband is always in control of the soundtrack coming from our record player. Yes, we have a record player in our kitchen instead of an iPod...weird? Anyways, last weekend as we were all rocking out to a little Black Key's circa 2002 on vinyl we put together a pretty epic breakfast enchilada that I thought I would share here with you today.
I am a frugal girl at heart and becoming a mom amplified that trait by about a hundred. I am always cautious about where we spend our money, contentious of using everything we have on hand, and I literally feel sick when I realize that we have wasted something...especially food! This breakfast meal is the answer to my weekly dilemma of what to do with the lonely cup of black beans and rice that I always have leftover in the fridge on the weekends from our favorite weekly taco dinner. I love creative uses for leftovers, how do you re-purpose your leftover ingredients?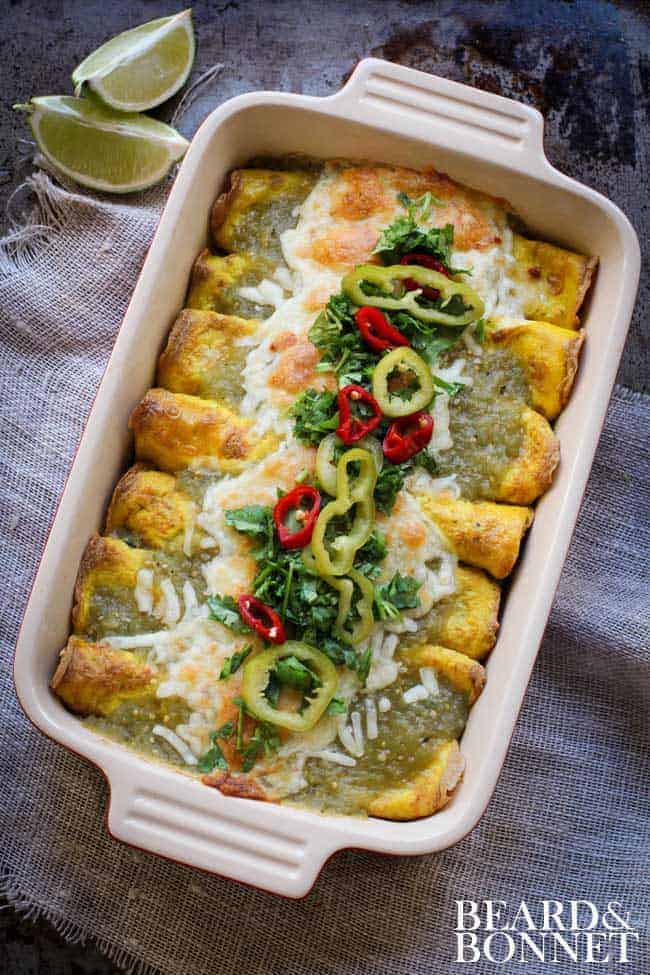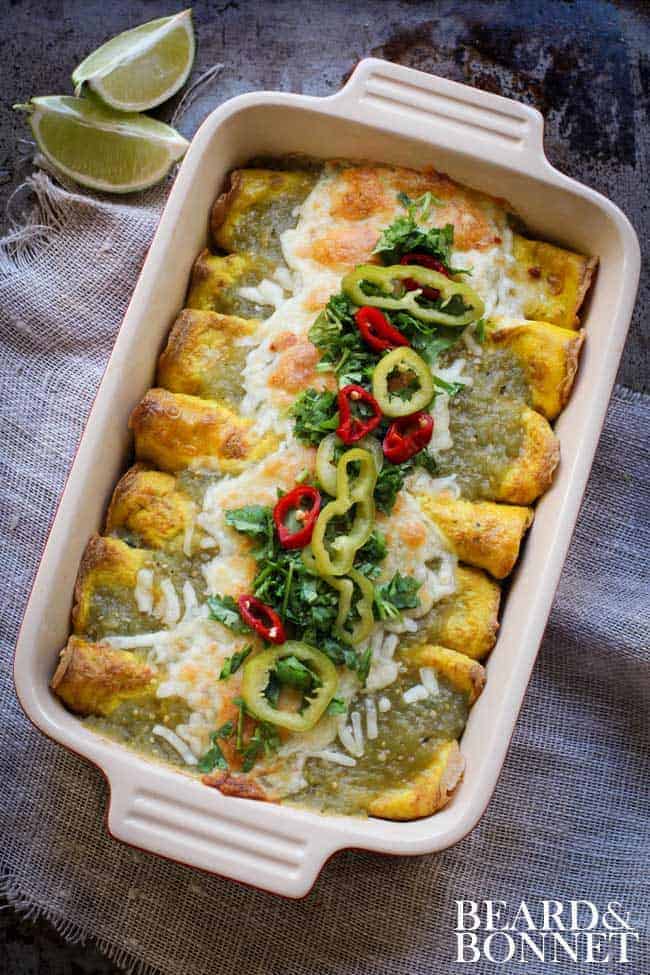 Head on over to Gina's site, So...Let's Hang Out for this recipe!