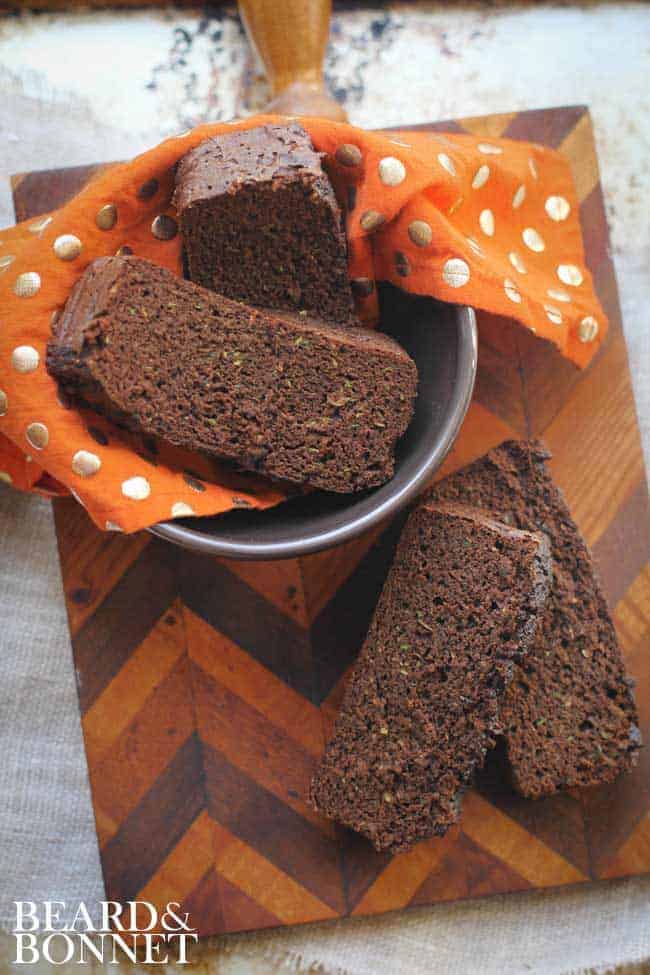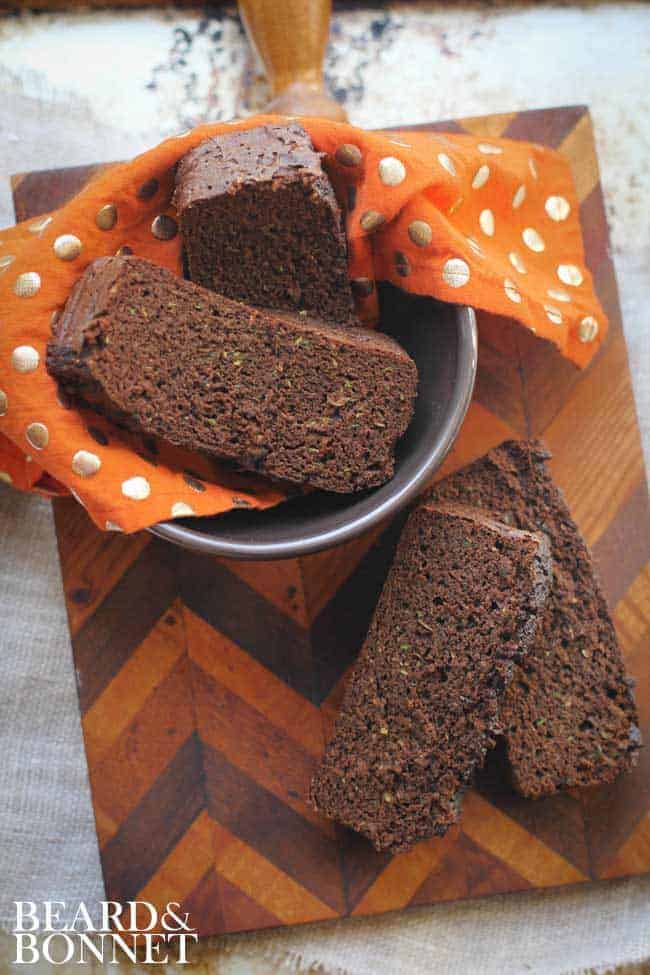 I am so happy to be sharing my newest cookbook obsession, The Paleo Chocolate Lover's Cookbook by Kelly Brozyna (AKA: The Spunky Coconut) with you here today! Although we do not follow a Paleo diet here at Beard and Bonnet we can definitely appreciate any and all things related to chocolate.
I was so honored to spend some time last weekend with Kelly and her beautiful family when they came to our area for The Patchwork Edible show. Kelly and her crew stayed right up the road with Beth of Tasty Yummies, it was so much fun to meet at the show, catch up over dinner, and hang out at the park with 2 other amazing gluten free bloggers.
Kelly is such an inspiration and I just adored getting the chance to sneak a peek into her daily life. She is everything I thought she would be; warm, funny, caring, and compassionate. We swapped stories about how we each wound up on the path to a gluten free lifestyle and I then followed along intently as she explained their transition to the Paleo diet. We watched our kids develop instant friendships and we have made plans to meet back up again soon.
Since then I have poured through Kelly's newest cookbook, practically drooled over every page, and have had such a hard time deciding what to make first that I actually let Kash choose. When we flipped through all of the beautiful pages of Kelly's book together yesterday he stopped on page 38 and said "Mommy, it's yummy!" That was all I needed to hear, I broke out my bag of coconut flour that has been patiently waiting for this books arrival and got to work.
Kelly's chocolate zucchini bread was incredibly easy to make, smelled like pure heaven as it baked in the oven, and was so delicious that I am currently baking a second loaf to have for the weekend. Kash was thrilled to help me stir and whisk ingredients for the bread, but he was the most excited to taste it. He ate 3 thick slices in a matter of minutes, and I have caught him stealing little pinches off of the loaf as he runs around the kitchen island to the den. I am sure that this recipe will become part of my regular rotation around here...it is just that good! ***I feel like I should note that Kelly's recipe calls for peeling the zucchini, but Kash (AKA: The Fruit Bandit) has tucked my vegetable peeler away somewhere...I am sure it will show up again one of these days. When you peel the zucchini it completely disappears into the bread, the peel has no effect on the amazing taste though.
Some other recipes from Kelly's book that I just can't wait to try are:
Chocolate Banana Pancakes
Chocolate Cupcakes with Cookie Dough Icing
Cherry Chocolate Roulade
No-Bake Chewy Paleoleos
Salted Caramel Chocolate Chunk Ice Cream
Homemade Dark Chocolate Bar
Click here to get the recipe and your own copy of Kelly's new book!!! Whether you are on a Paleo diet, gluten-free, or just a lover of all things chocolate this book is for you.