If you are shopping for a foodie, gardener, or pet lover this holiday gift guide is for you! It is getting harder and harder these days to find that special something, isn't it?! This gift guide compiles a few of our favorite things along with some really great discounts just in time for the gifting season.
This post contains affilaite links. If you make a purchase we may recieve a small comission. Thank you for supporting our small business!
Our online shop has officially launched and full of holiday gift ideas!!
Most people know that the hubs is an award winning textile designer, but he is also an incrdible illustrator and graphic designer. Naturally, over the years I have begged him to create a few t-shirt and mug designs for me and I'm excited to say he has finally done it!
Click here to check them out in our online store!
I am so in love with all of these designs, but I have to say the real winner here are the products he chose. Incredibly soft, long lasting, and built to be worn over and over.
Click here to support our small buisness by shopping our store!
A holiday gift guide for foodies this holiday season.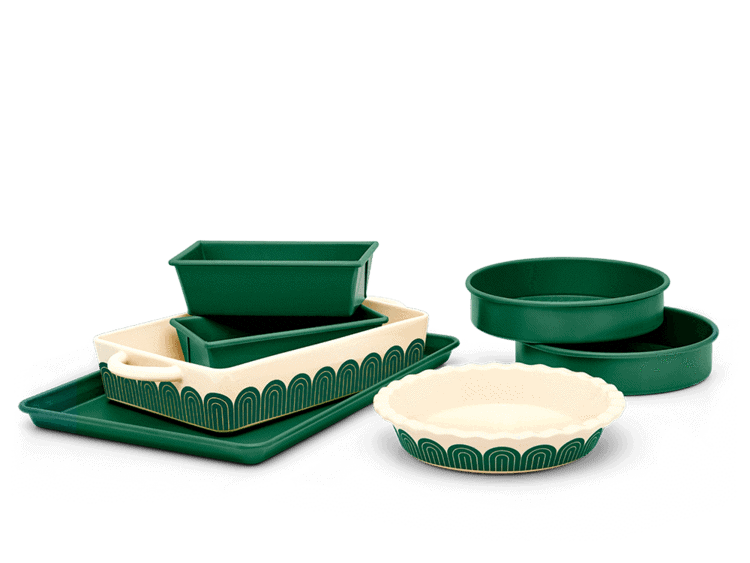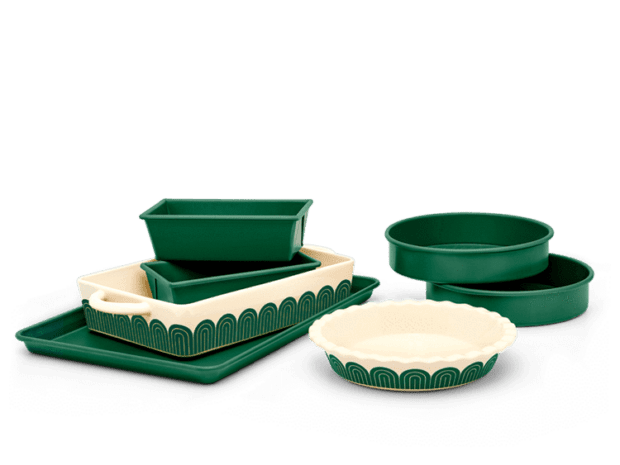 This year I brought a world of color into my baking and it was one of the BEST things I have ever done for myself!
I spend lots of time creating in the kitchen and it is essential that the equipment that I use is a workhorse that can withstand lots of wear and tear.
I have had the Holy Sheet Pan, Little Sheets, and Fully Baked sets in both broccoli and blueberry for quite some time now and I love them so much that I have been gifting them to my fellow foodie friends and loved ones this holiday season too.
Technically, in the world of baking, the larger Holy Sheet pans are classified as half-sized sheet pans, but they are big enough for almost any use the home cook or baker can throw at them.
Dimensions (Broccoli): 17.25" long, 12.25" wide, 2" tall
Dimensions (Blueberry and Raspberry): 18.5" long, 13.5" wide, 2" tall
The smaller Little Sheets that come in the Sheet Show baking set are probably what I use most from day to day in my kitchen. They are smaller, quarter-sized sheet pans that are perfect for smaller baking jobs, reheating, and even double as a colorful serving dish when transporting food from the oven to the dinner table.
I recently invested in a Raspberry Sheet Show set for myself for Christmas too - I can't wait to photograph some gorgeous Valentine's inspired recipes on those!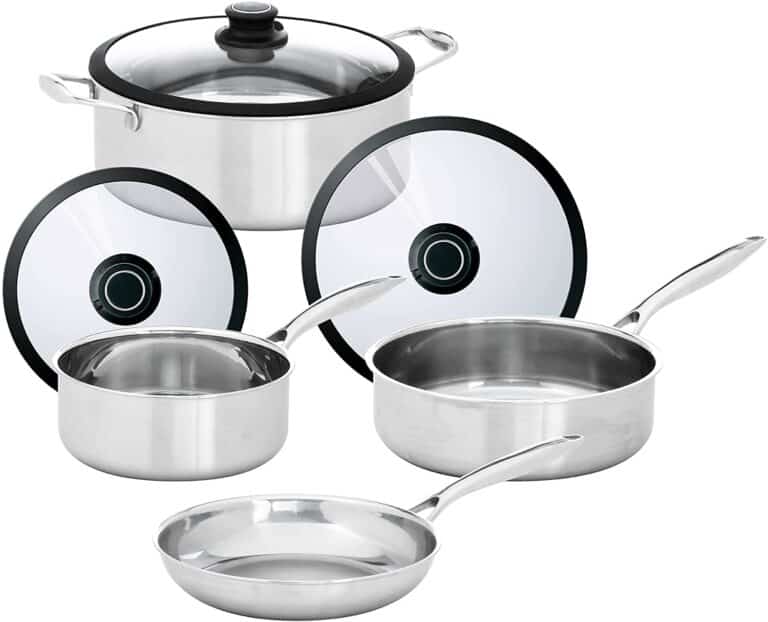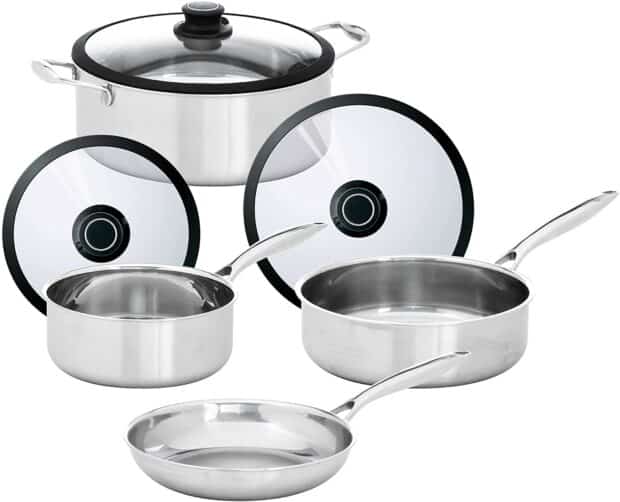 This stainless steel cookware is so easy to use and effortless to clean - it makes the task of creating delicious meals not only easy but pleasurable too!
Here are my favorite perks of cooking with Black Cube Stainless :
3-ply, stainless steel cookware has welded, ergonomic handles, eliminating the need for interior rivets. The cookware's completely smooth interior looks gorgeous, is simple to clean, and is more hygienic. 
Stay cool handles that REALLY stay cool! I have picked this pan up while it was full of this boiling soup and the handles were as cool as a cucumber. However, if you intend to bake in the oven with it you should absolutley use pot holders.
Approved for use on all cooktops, including induction. 
Dishwasher and oven safe up to 600° F. 
I created a delicious Gluten-Free Tortellini Soup recipe with Meatballs in my Black Cube Stainless and shared it here on This Mess is Ours. Click here to see the post and print the recipe!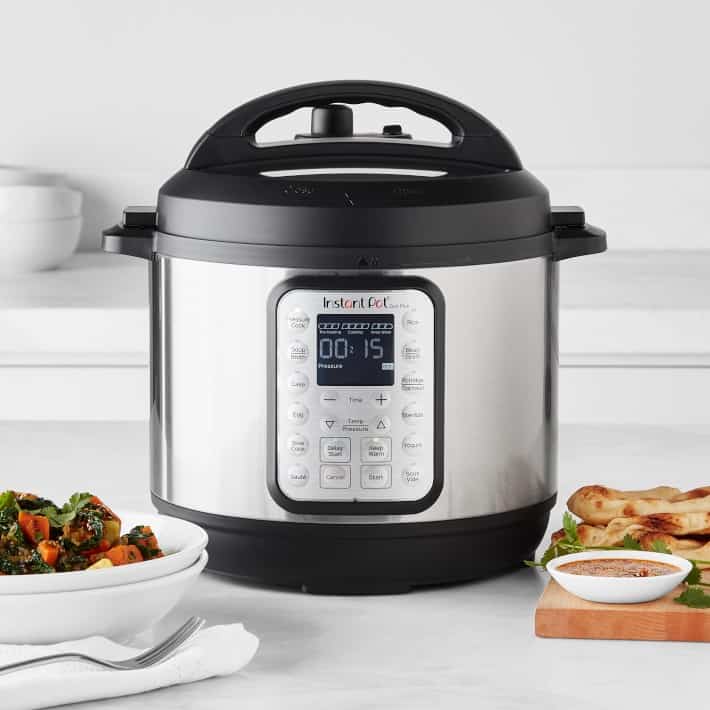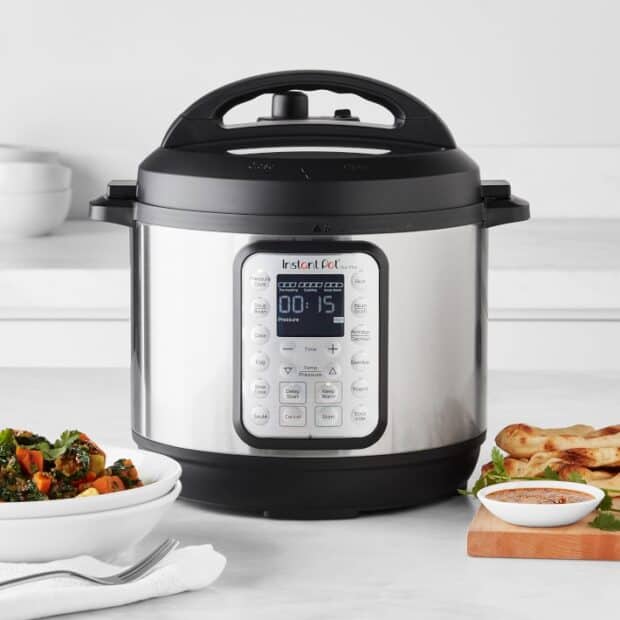 I use my Instant Pot almost daily for everything from making hard-boiled eggs or grains like quinoa and rice to making full-blown meals like my Shredded Chicken Taco meat.
There are SO many different Instant Pot versions to choose from these days - classic ones, ones with air fryers built-in, large ones, small ones. It's hard to know what to choose! I have a classic 8-quart Instant Pot and it rarely leaves my kitchen counter because I use it so often.
I have had the same Instant Pot for over 5 years - I have dropped it on a tile floor, dropped it outside in the driveway, bent the outer housing, crisis crossed the country with it twice, cooked in Live cooking demos within, and have NEVER had it fail me, not one time.
Even when it was bent to hell from dropping it on the tile floor. The hubs popped it back into shape and it kept on chugging along.
If you are lucky enough to be gifted an Instant Pot here are a few of my favorite recipes to make in mine for you to try: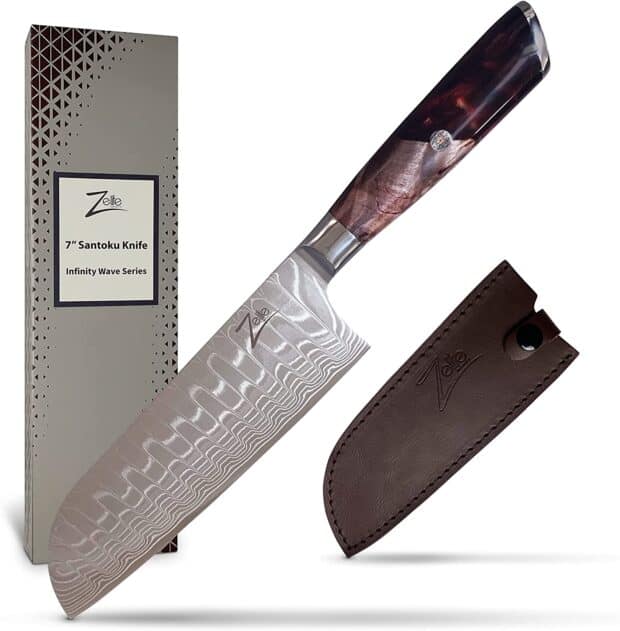 I own a literal TON of chef knives and hands down Zelite Infinity Knives are my favorite.
They are super affordable, absolutely beautiful, and come in a wide variety of size ranges so they have a knife for every task and for every size hand.

There is literally nothing worse than a chef's knife that isn't enjoyable to use. If the handle and blade are too large or too small for your task or your hand it makes what could be an effortless task downright laborious, Dangerous even!
I love how beautiful Zelite Infinity Knives are, but the true sign that I love them is that I actually travel with them.
Yes, I am that person that packs her knives and checks them in her bag. Cooking just isn't the same without them for me. Cooking with someone else's knives is the equivalent of driving someone else's car in my opinion- awkward, clunky, and off-putting.
A holiday gift guide for gardeners this holiday season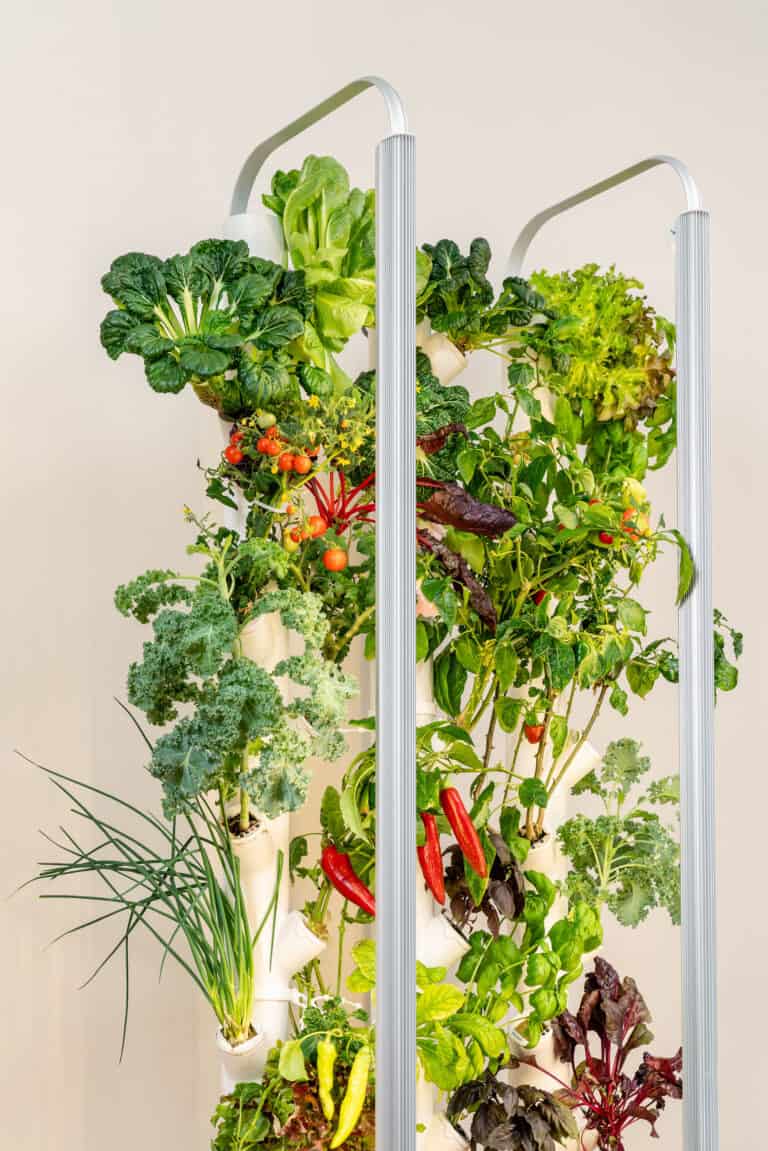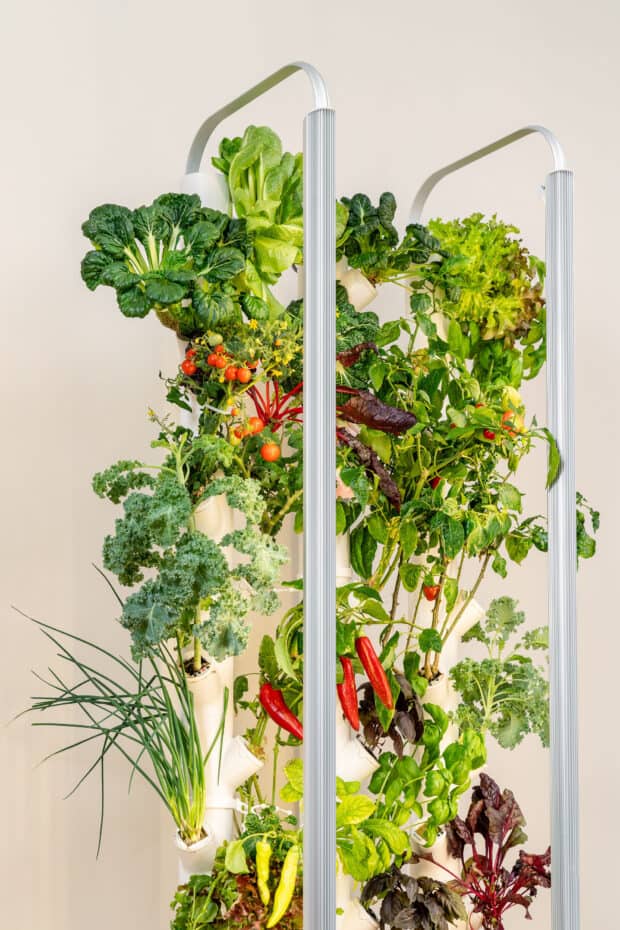 Gardyn is a hydroponic gardening system that was created specifically for indoor use! The term "hydroponic gardening" refers to growing plants without using soil.
Click here to shop on the Gardyn website.
For a limited time only: Use coupon code "thismessisours" at checkout for a $100 discount!
What I affectionately call my "den garden" only requires 2 sq feet of space, no need for sunshine or a waterline either. All of the care your plants need from lighting to watering is handled by Gardyn's handy app! The fully automated watering and lighting mean you can grow perfect edible plants in virtually any indoor environment.
The Gardyn system yields the same amount of produce as a 1300 sq foot garden outdoors with zero bugs or elements of Mother Nature to deal with. You honestly don't even need a green thumb.
For a limited time only: Use coupon code "thismessisours" at checkout for a $100 discount off of your Gardyn system!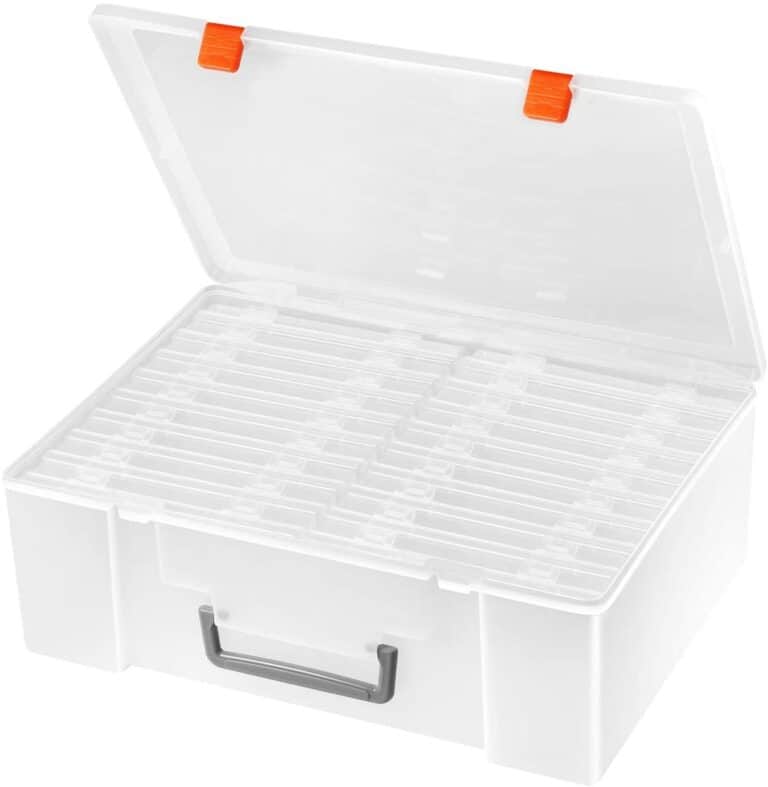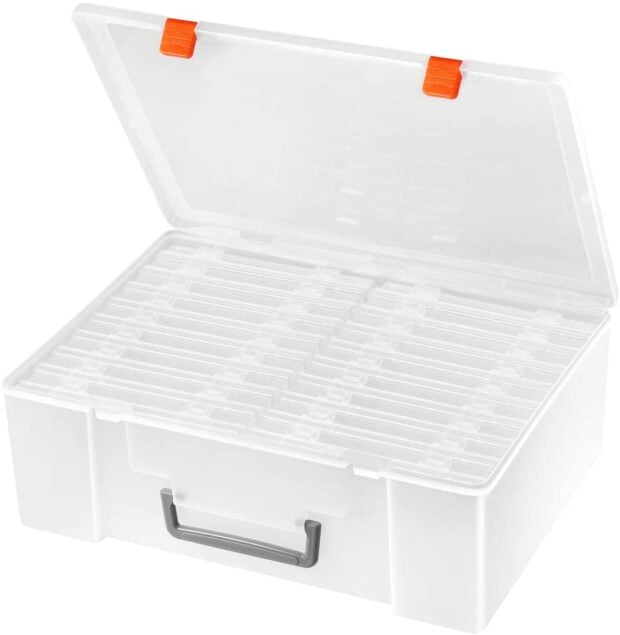 Seeds should be stored in a dry environment where bugs can't get to them which makes this organizer perfect.
Technically this is a storage system for photos, but it just happens to be perfect for seed storage too. I was gifted one a few years ago and quickly invested in 2 more.
Keeping our seeds sorted by type, season, and variety is super helpful when it comes to planning our garden. With 16 very large garden beds, planning and organization are an absolute must.
We plan to spend a lot more time covering garden projects here on the pond in 2022, so stay tuned for updates. But, if curious about the projects we have built out on the property thus far like the greenhouse, the moon garden, or the cocktail cabin click here.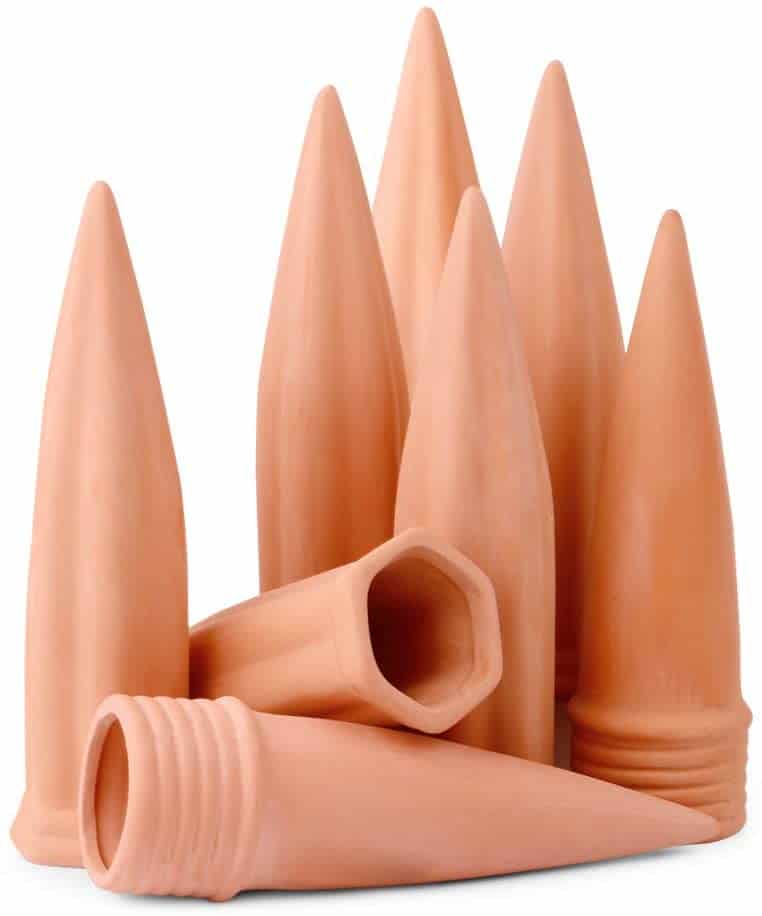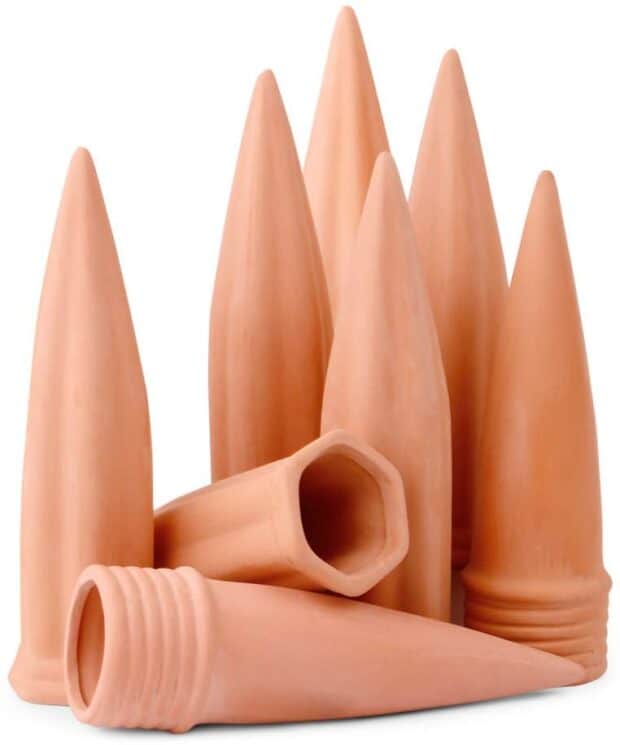 If you love indoor plants or have a greenhouse like we do, you probably spend a lot of time watering plants.
These are the exact terra cotta watering spikes we have and I LOVE them.
You simply fill empty glass bottles with water then turn them upside down into the spikes. The terra cotta naturally releases the water over time. Which means more time inbetween waterings for you!
A holiday gift guide for dog lovers this holiday season.
We recently partnered with The Native Pet and are now offering a 20% discount on all of the products on their website when you use the code THISMESSISOURS20 at checkout.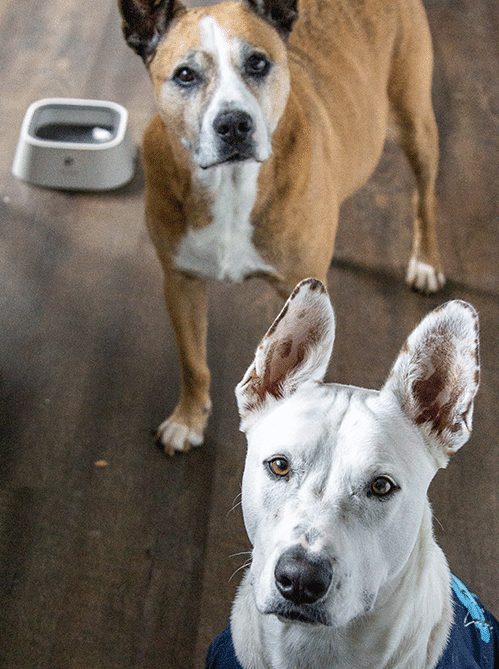 We are BIG fans ourselves and can't wait to share more ideas and ways that you can use Native Pet everyday to treat and support your dog!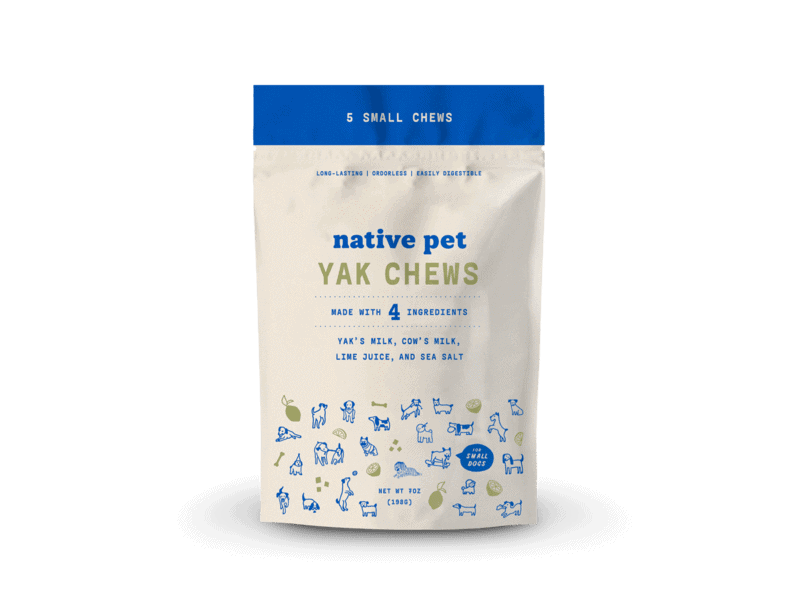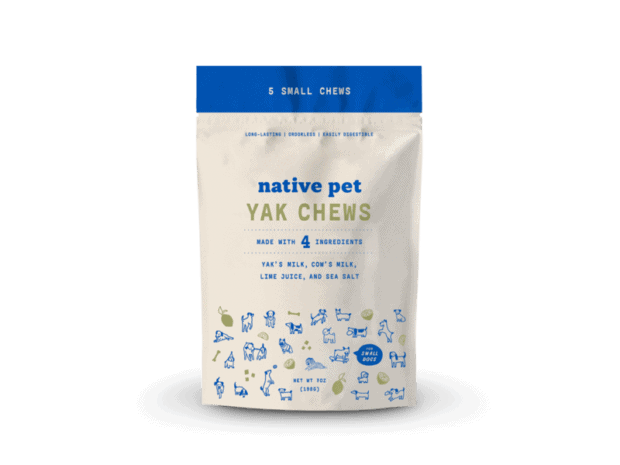 These treats are all-natural, high-protein hard cheese chews made of yak's milk.
They are stink and mess-free, easily digestible, and splinter-free.
These treats offer a fun extra protein boost for your dog. Made using only 4 simple and natural ingredients.
Can dogs eat bones? What to know before treating your pup this holiday season.
We recently published an in depth article covering what bones are ok and not ok to feed your dog which also covers popular store bought bone and chew alternatives. Nothing will ruin your holiday like an emergency vet visit so be sure to check it out before treating your dog this season.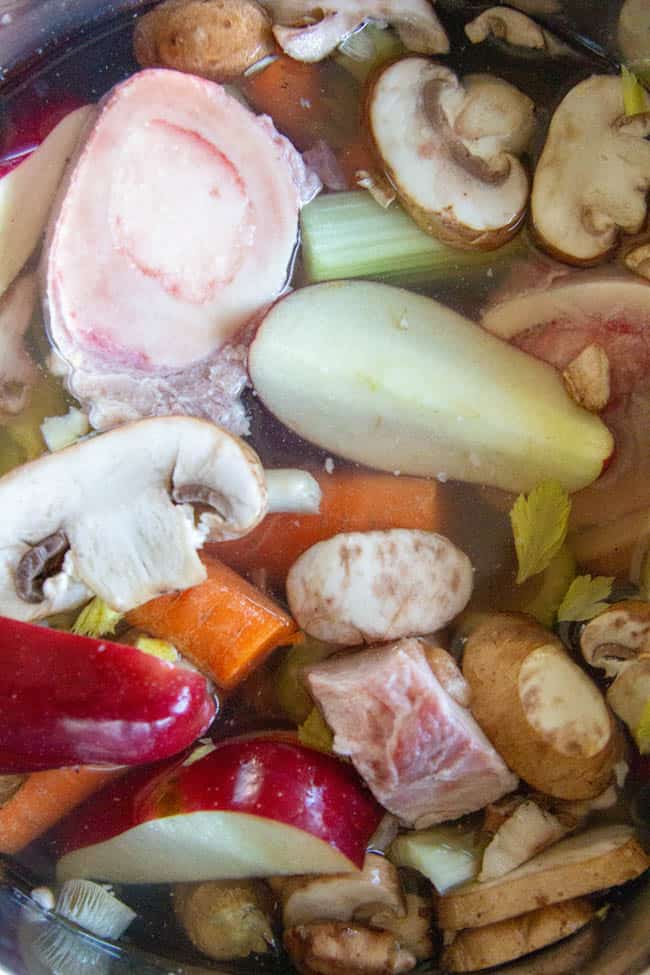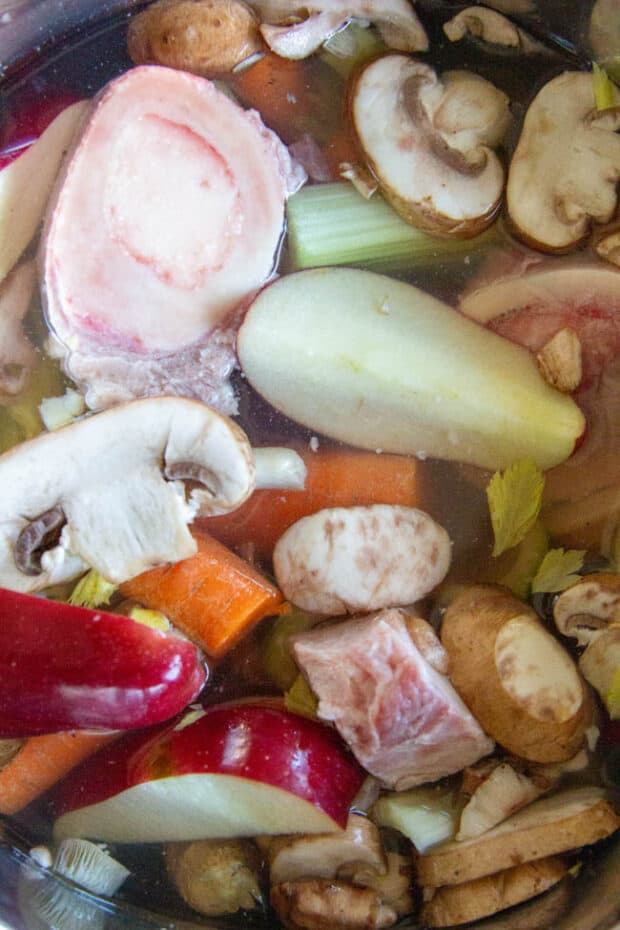 Want to treat your dog to a homemade treat?
Try our homemade bone broth for dogs recipe! This meal topper is easy to make in an Instant Pot, Slow cooker, or on the stovetop and is pretty affordable too!