Are you looking for gift ideas for foodies? If so, then you have come to the right place! Here we have compiled our favorite kitchen appliances, spices, cookware, and more, all in one place.
This post contains affiliate links. If you make a purchase we may receive a small comission. Thank you for supporting our small business!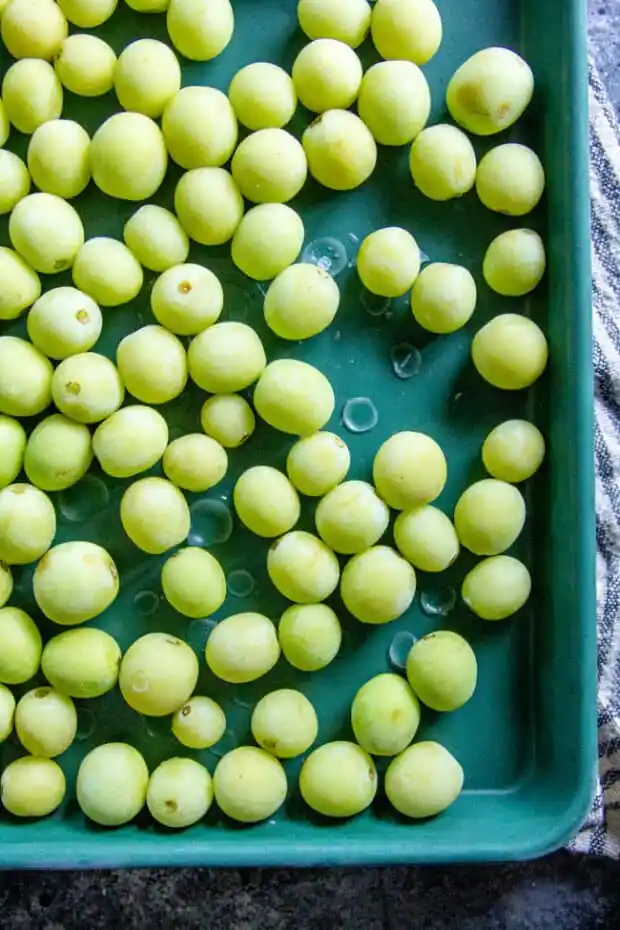 Do you have a friend or family member who loves to cook and eat? Are you looking for some new gadgets that they can use in the kitchen this holiday season, but want to make sure they are great quality and will last? I've got you.
Here are some long-lasting, tried, and true gift ideas for foodies!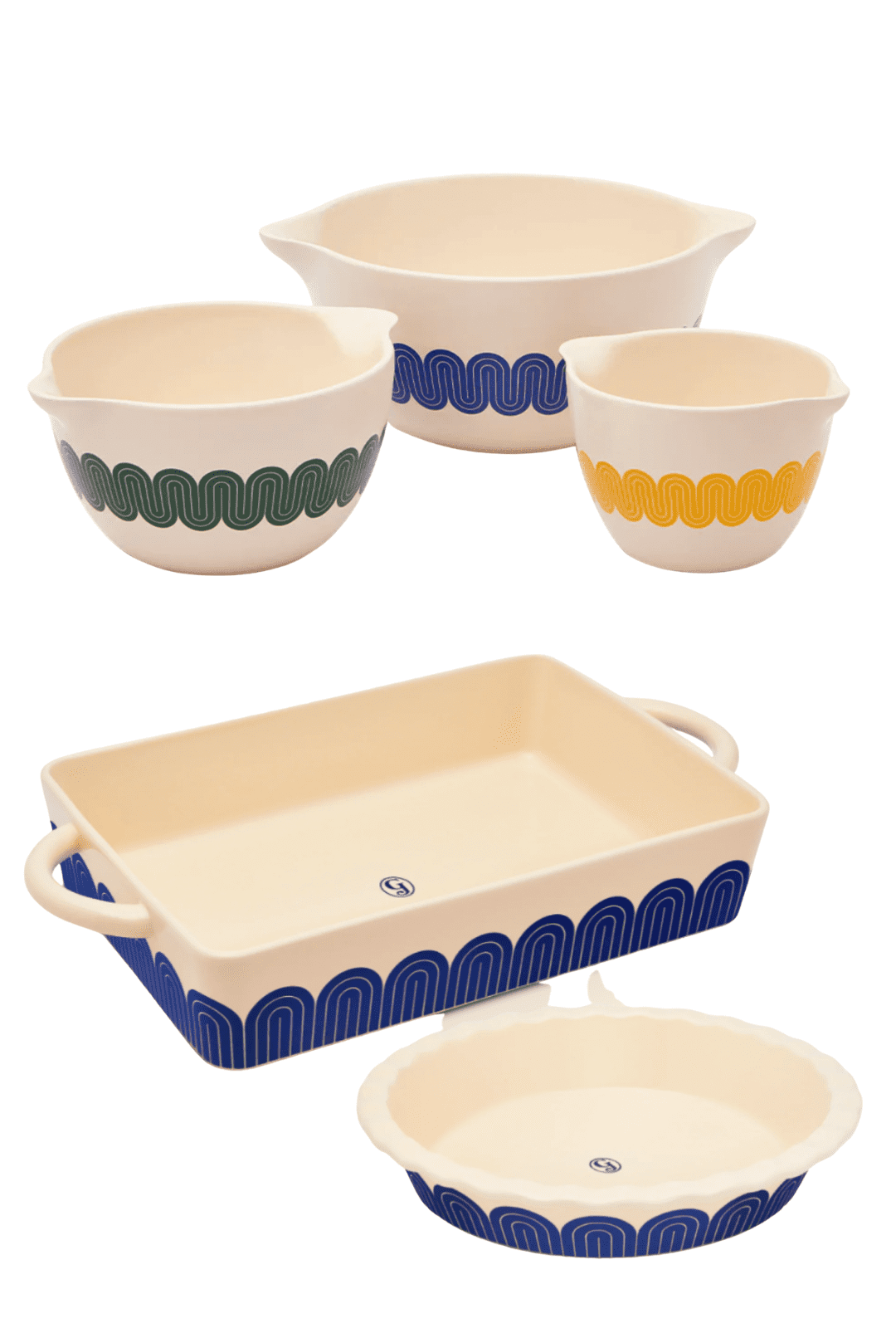 I love all of these Great Jones sets so much that I have been gifting them to my fellow foodie friends and loved ones this holiday season.
These sets are perfect for adding a bit of fun color to your bakeware and cookware! I have been using the Holy Sheet Pans and Fully Baked sets for a while now, and recommend them to everyone I know. They are such great quality and everything I have baked in them turns out so nicely.
Here's something I cannot live without - the smaller Little Sheets that are included with the Sheet Show baking set; I use them on a daily basis! They are tiny, quarter-sized sheet pans that are ideal for carrying food from the oven to the dinner table as well as for reheating and other baking tasks.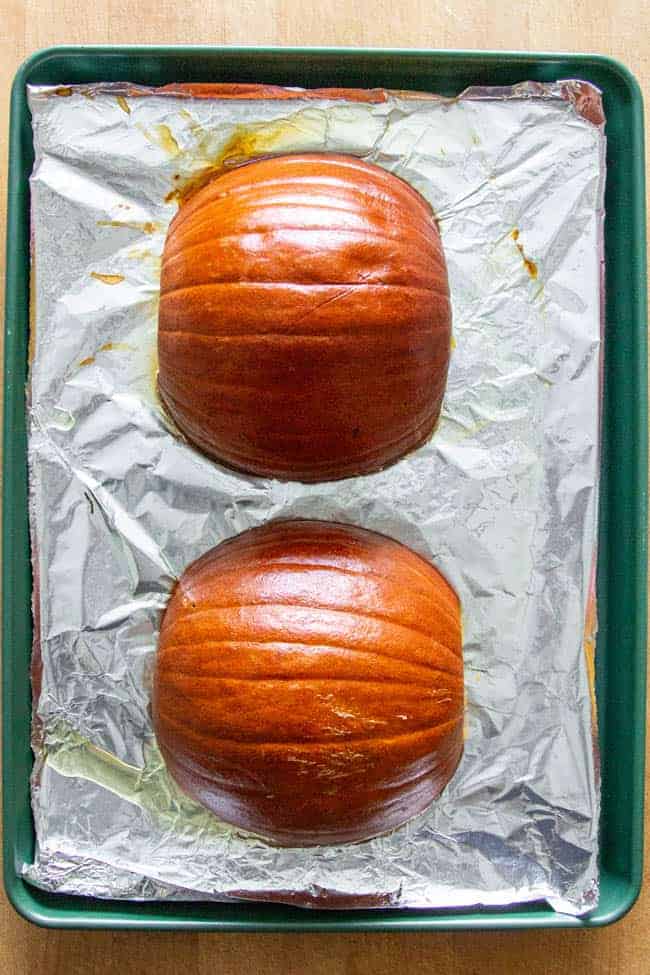 Delicious gift ideas for foodies that are gluten-free...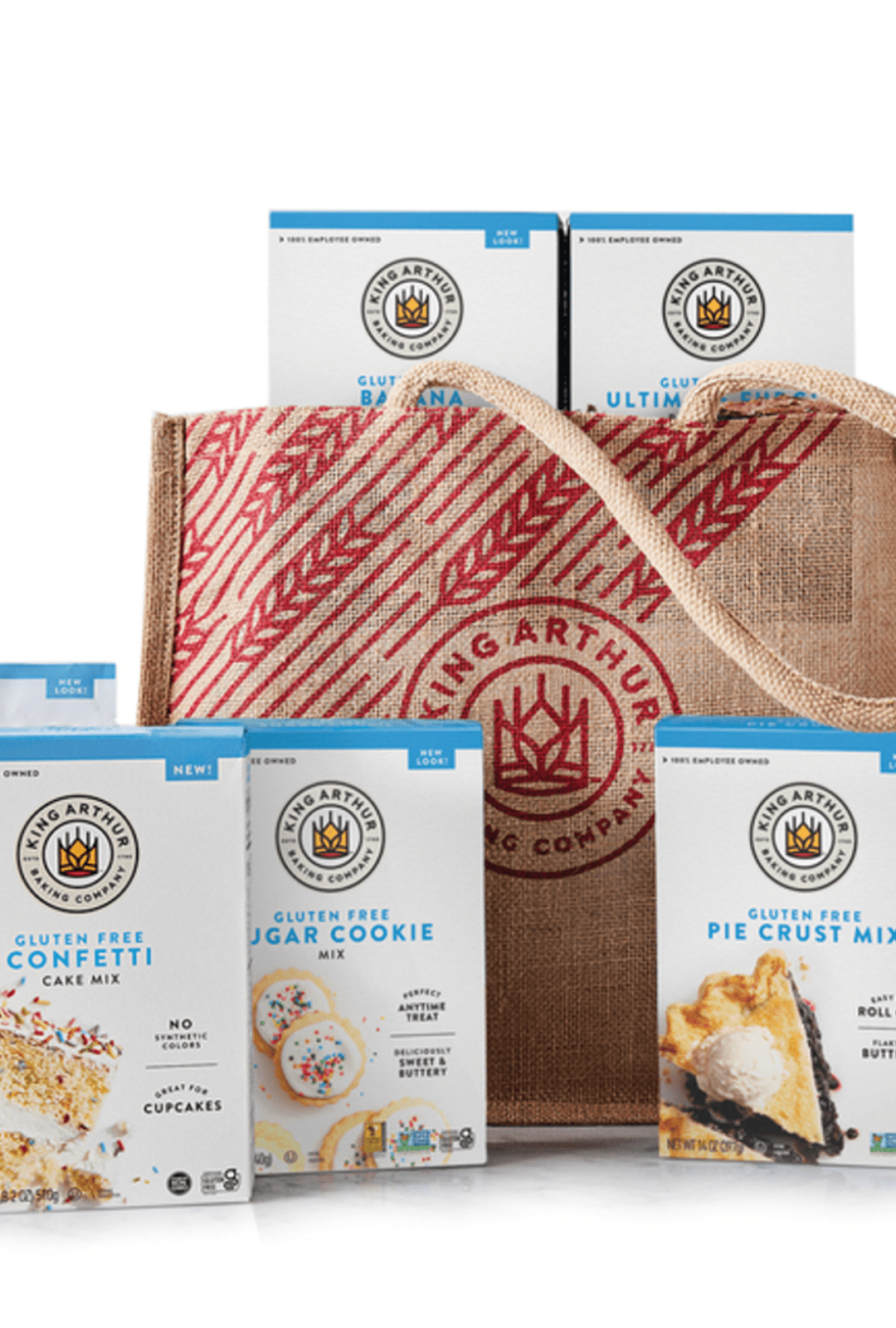 This is the perfect gift for a gluten-free-foodie that loves to bake, but doesn't want to spend all day in the kitchen! Searching for gluten-free options is not always easy and not always as tasty, but I am telling you these mixes are amazing!
The King Arthur Tote includes delicious gluten -free mixes for pancakes, pie crust, sugar cookies, fudgy brownies, and more! They are ALL incredible and super easy to make.
Since learning about the gluten-free mixes from King Arthur Flour, I've started to see them in Whole Foods and Super Target, but you can also get them through the King Arthur site. We love using their gluten-free flour for any of our baking needs too, like these Banana Nut Muffins.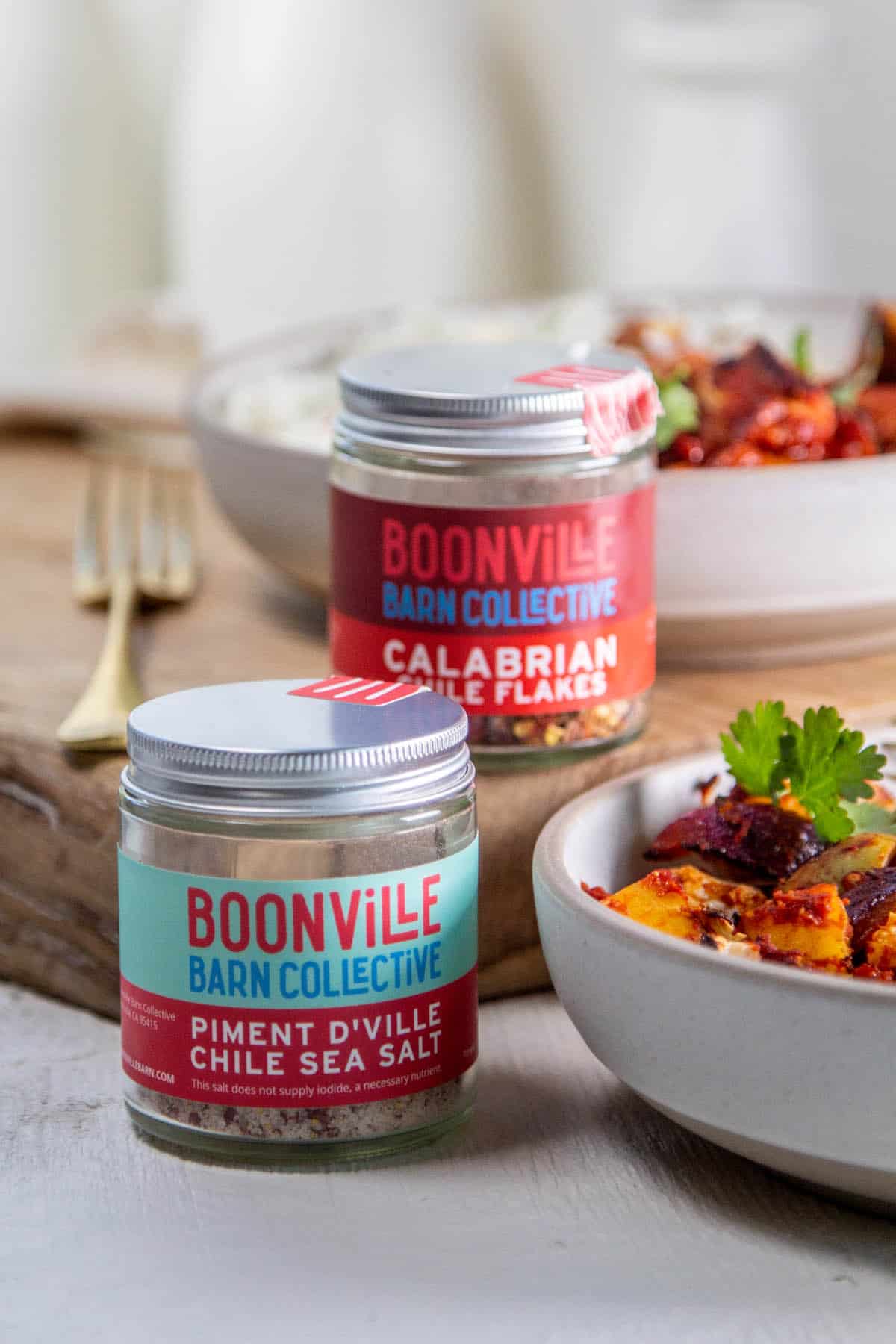 Gift ideas for a foodie who loves trying all kinds of new flavors...
It's no secret that I love Boonville Barn Collective, their salts and spices literally never leave my kitchen counter. If you find yourself grabbing something from their website for the holidays be sure to use the code TMIO at checkout for 10% off your purchase!
Shop all of the delicious spices at Boonville Barn here!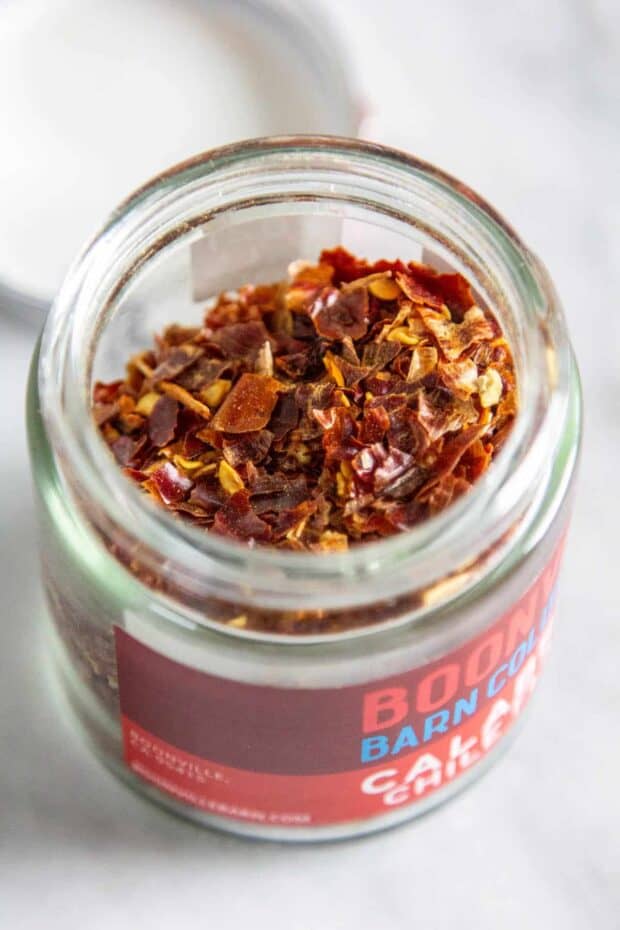 Kitchen appliance and gadget ideas food lovers will use all the time.
We try LOTS of appliances and kitchen gadgets over the course of a year and very few of them earn themselves a permanent place in our kitchen. However, when a product passes the test I tend to sing its praises to anyone who will listen. Below are 2 items that I stumbled upon thsi year that I don't think my kitchen would be the same without.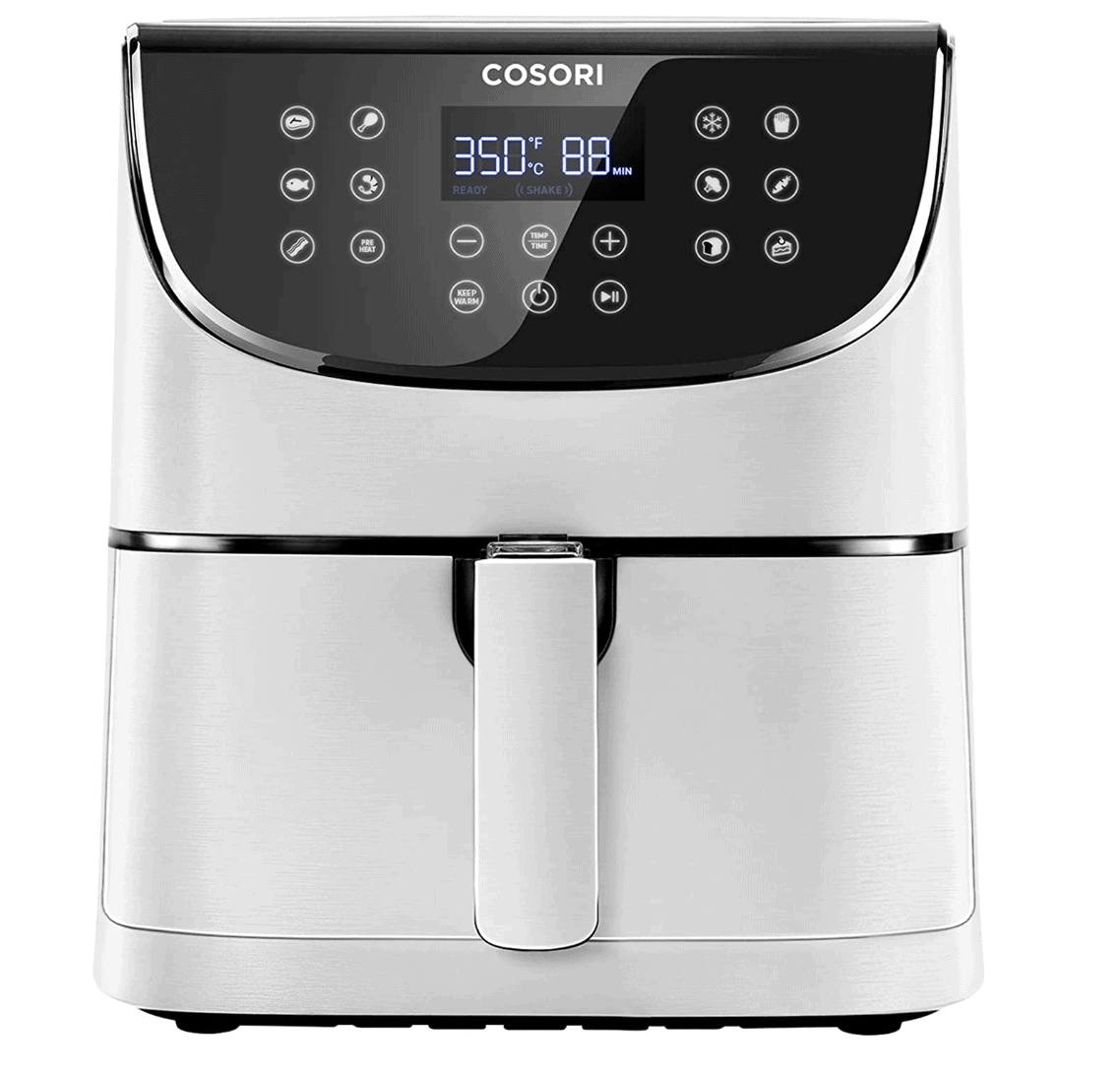 Owning and using an airfryer has several advantages. It's not simply another kitchen item that you'll probably donate to Goodwill when the novelty wears out next year. It's a very practical culinary appliance to have around the kitchen.
It makes mealtime quicker and easier. Plus, you can pretty much cook any meal with this appliance!
My daughter LOVES our airfryer so much that she has created a few recipes of her own and shares them on her website, Dinner Cult. I know, a house full of food bloggers, my poor husband! Below I've included a few recipes that Eliza makes in our airfryer that are ridiculously delicious.
Gifted an air fryer? Here are a few air fryer recipes to try.
Sure, there are a baziliion air fryer recipes on the internet you could try. But, chances are if you are here you have similar tastes to us and might want to know how we use our air fryer.
YES you can make hard boiled eggs without any water at all! Crazy huh?
My daughter figured this out and blew my mind. Then she promptly shared the recipe on her website, Dinner Cult.
Now we make hard boiled eggs in our air fryer a few times a week - easy and delish!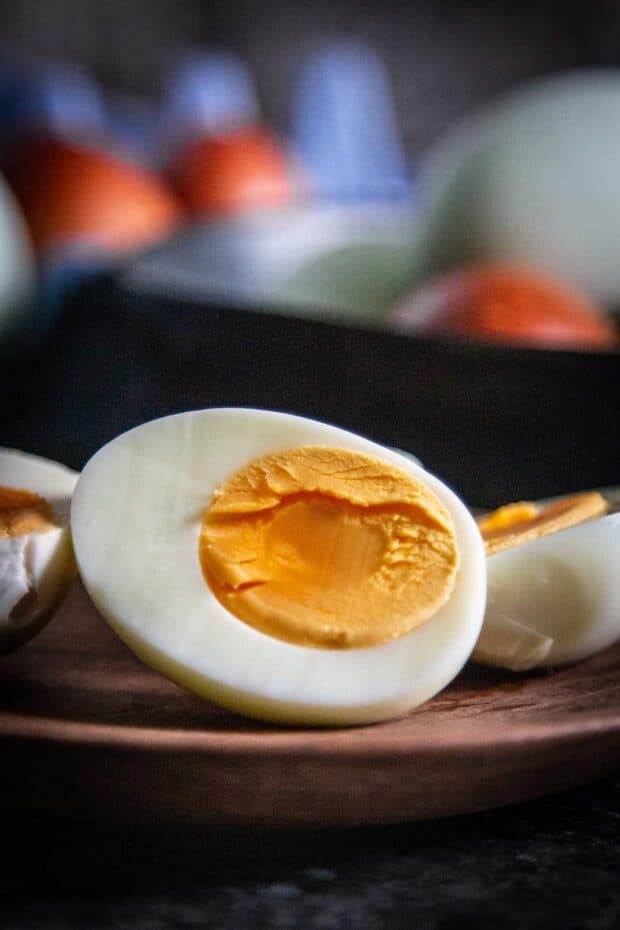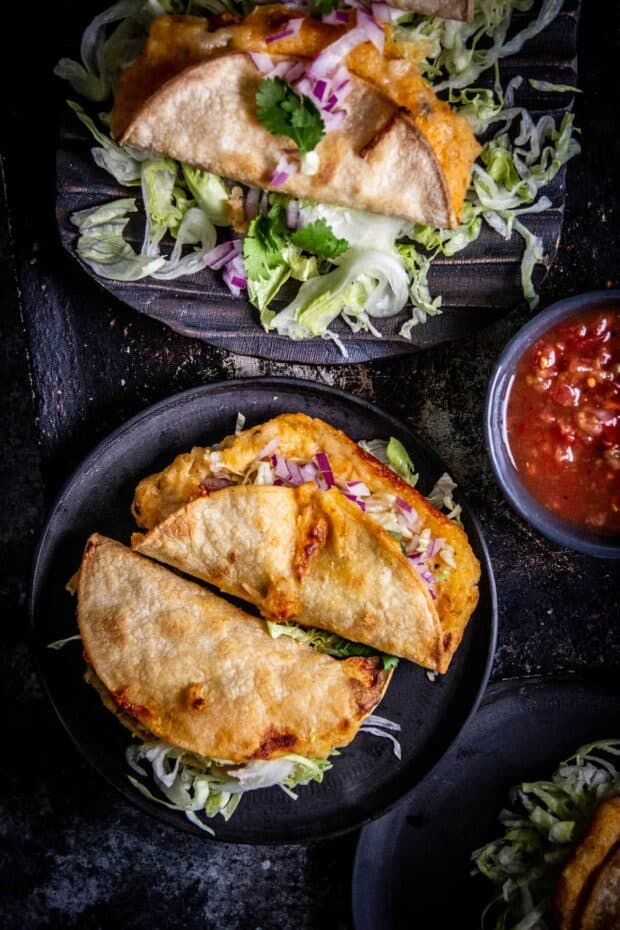 What's the best use for leftover mashed potatoes? A super easy (and delicious) recipe for air fryer tacos made with leftover mashed potatoes!
My daughter makes these every week, at least once, for lunch and they are delish!
I personally use the air fryer the most for side dishes like French Fries and salad toppings like my Crispy Air Fryer Shallots.
I shared this recipe on the California Grown website along with one of my all-time favorite salad recipes.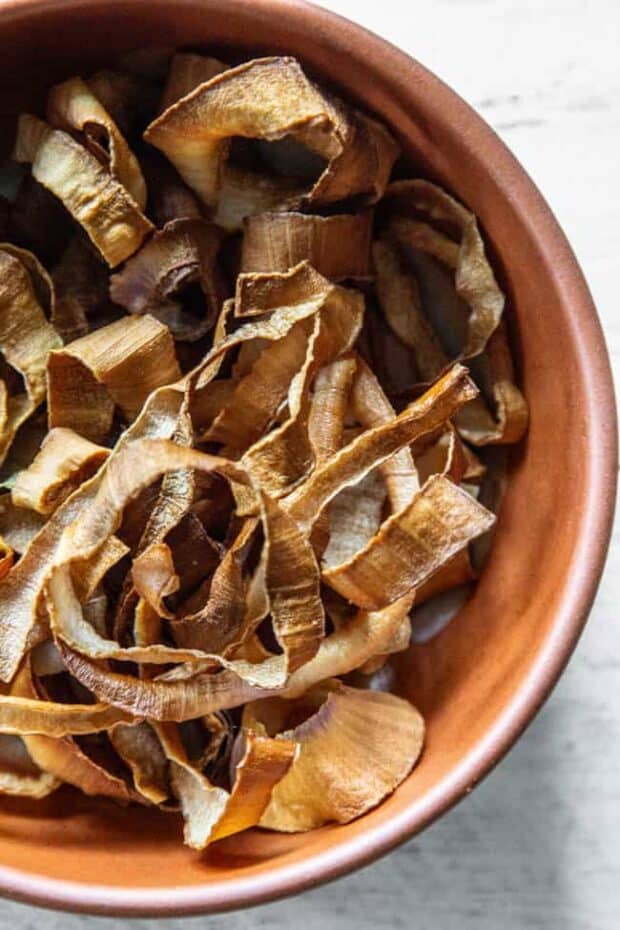 The perfect stocking stuffer for a foodie.
I use the little miniature whisks pictured below for so many things it is slightly ridiculous. I even take one on the road with me when I travel... you know, for emergency whisking needs.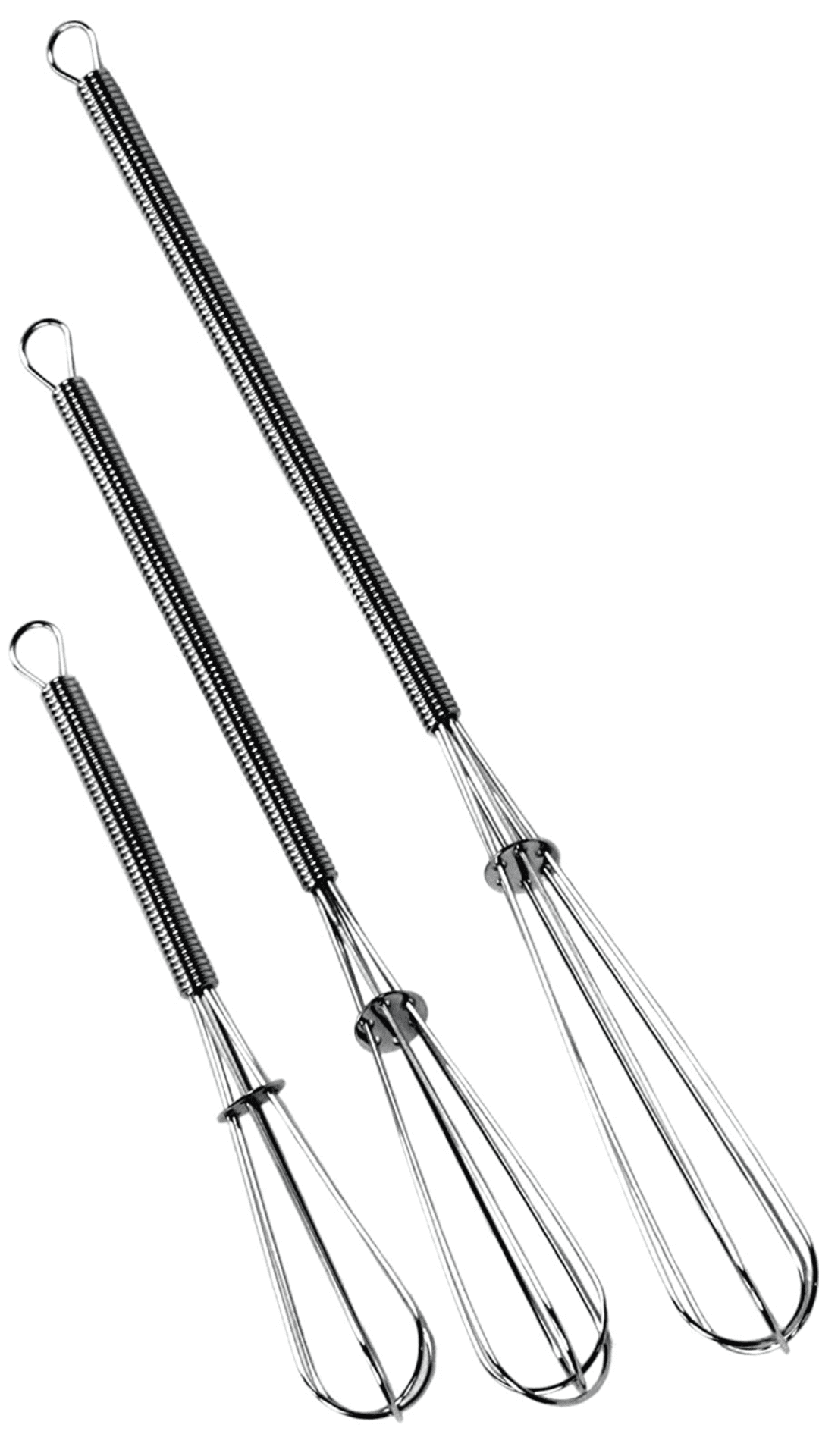 Not only are these mini whisks adorable, but they are also super useful.
These little whisks work well for whisking together a few eggs for a small-batch scramble or whisking sauces, dips, and individual mugs of hot cocoa.
They are small enough to fit into areas that a regular-sized whisk cannot, such as measuring cups, and are flexible enough to reach the bottom of small bowls.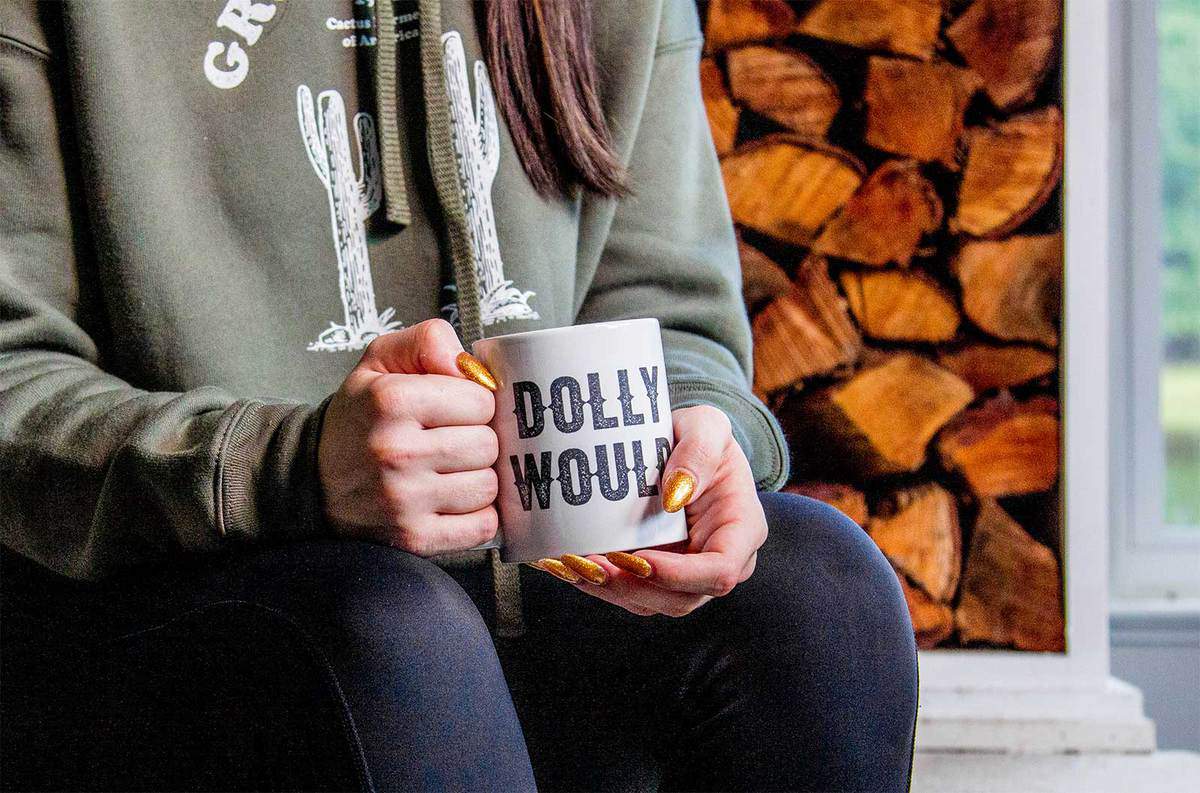 Best cozy gift ideas for the food lover in your life...
Did you know that you can shop our This Mess Is Ours store?!
The hubs is well-known as a talented textile designer. In fact, he and I have been creating our unique forms of "art" together for as long as we have known each other. You can peep one of our very first projects together that received an international design award by clicking here.
Todd is also a fantastic illustrator and graphic designer. I have pleaded with him over the years to design a few t-shirts and mugs for me to wear and use, and last year he did! The designs were so great in fact, that I forced him to create an online store so I could share them with other people. Check out our online shop here!
We have designs that are perfect for foodies, gardeners, pet lovers, MEGA Dolly Fans (like me), and more! They are so soft and cozy, making them a perfect gifting idea for anyone on your list!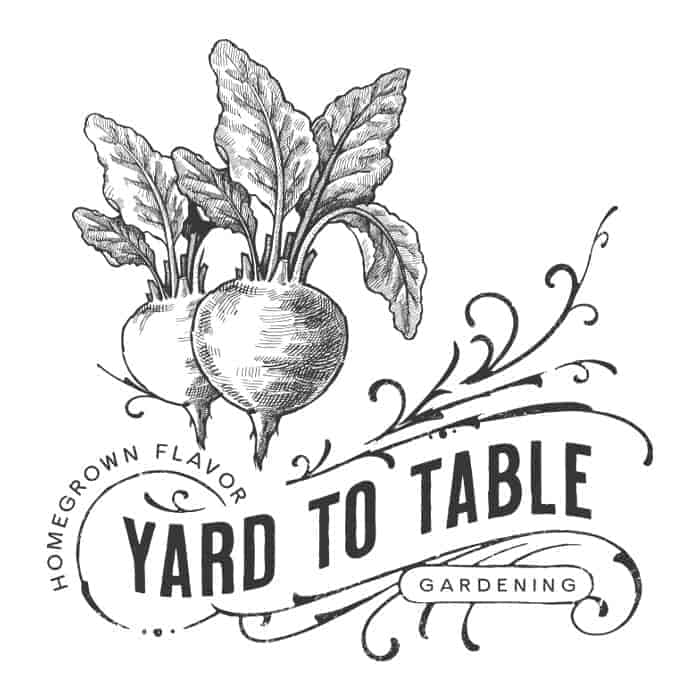 We have tons of exclusive designs perfect for the holidays for shirts, mugs, hoodies, and more.
This Christmas Vacation inspired design is one of my favorites.
Use code Holidayfave for 20% off!