If you are shopping for a pet lover, this holiday gift guide for pets is for you! It is getting harder and harder these days to find that special something, isn't it?! This gift guide compiles a few of our favorite things along with some really great discounts just in time for the gifting season.
This post contains affiliate links. If you make a purchase we may receive a small commission. Thank you for supporting our small business!
Most people know that the hubs is an award-winning textile designer, but he is also an incredible illustrator and graphic designer. Naturally, over the years I begged him to create a few t-shirt and mug designs for me and he did!
Click here to check them out in our online store!
I am so in love with all of these designs, but I have to say the real winner here is the products he chose. Incredibly soft, long-lasting, and built to be worn over and over.
Click here to support our small business by shopping at our store!
Shopping for a special gift for your pet this holiday season? Keep scrolling!
This gift guide for pets is full of our pup's favorite things like bone broth, smart tracking collars for our deaf dog, and the pet carrier that we use for our newest addition, our cat Scout!
We recently partnered with The Native Pet and are now offering a 20% discount on all of the products on their website when you use the code THISMESSISOURS20 at checkout.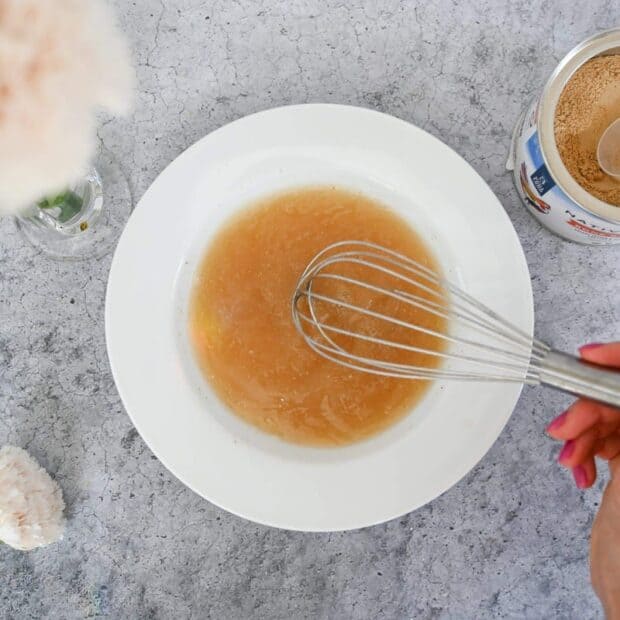 All-natural, nutrient-dense bone broth for cats and dogs. It is rich in type II collagen and high in protein. Great supplement for immune support, heart health, and a quick protein boost.
Native Pet is a pet nutrition and wellness company that makes all-natural, highly effective, and limited-ingredient pet supplements for dogs and cats.
If you're looking for all-natural treats, our pups love Native Pet's Calming Treats that help reduce anxiety, improve sleep, relax muscles, and promote normal brain activity.
We also use Native Pet's Organic Pumpkin Powder when we don't have canned pumpkin on hand when making our Pumpkin & Yogurt Bowl for dogs. The dogs don't even notice the difference!
Native Pet's Organic Pumpkin Powder is a natural digestive aid for dogs and cats suffering from diarrhea and constipation. Air-dried, delicious, all-natural fiber supplement made with only 3 ingredients. Pour it over dry kibble, mix it into food or add water to create a delicious puree.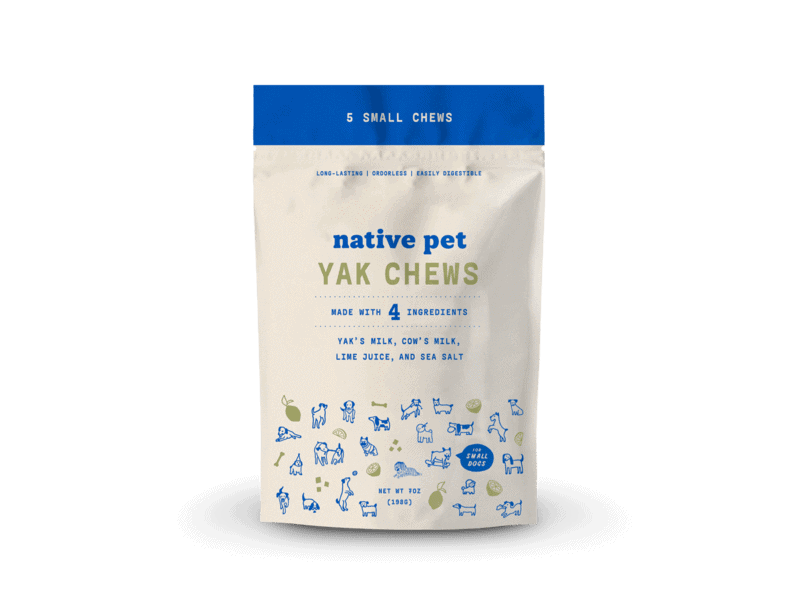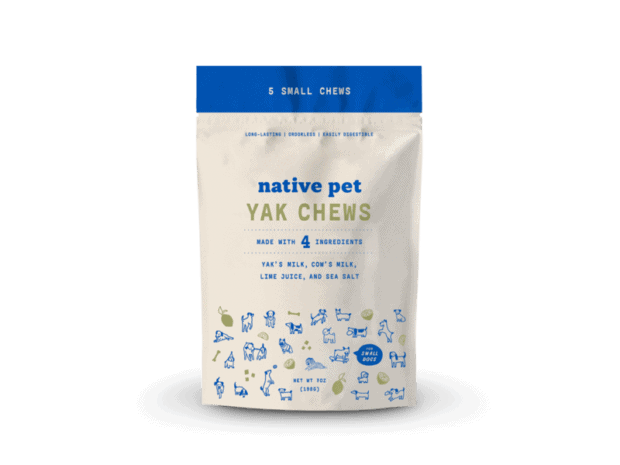 These treats are all-natural, high-protein hard cheese chews made of yak's milk.
They are stink and mess-free, easily digestible, and splinter-free.
These treats offer a fun extra protein boost for your dog. Made using only 4 simple and natural ingredients.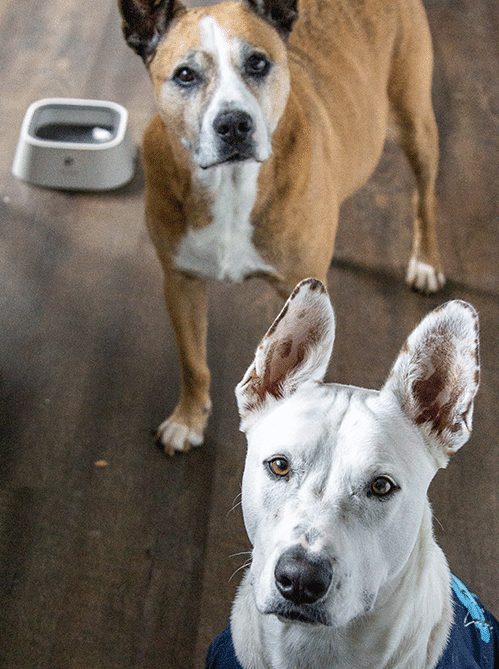 We are BIG fans ourselves and can't wait to share more ideas and ways that you can use Native Pet every day to treat and support your dog!
Need to keep dibs on exactly where your dog is? Keep scrolling!
Our dog Rebel is completely deaf which has resulted in some pretty frustrating and terrifying moments the few times that she has accidentally been let out on her own. Luckily, we now have figured out an easy way to track her at all times - even when she runs far, which is more than I can say for other smart dog collars we've tried!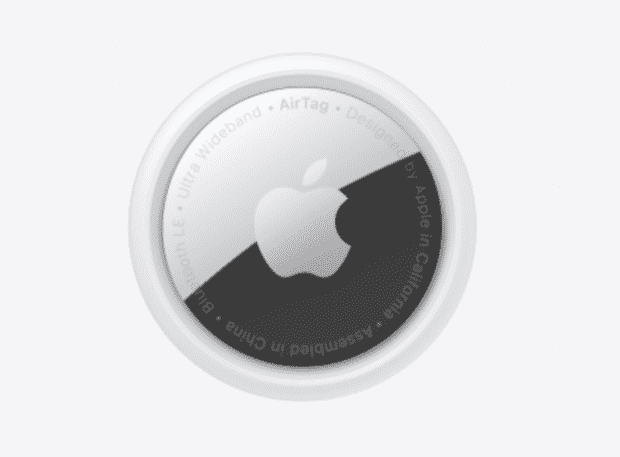 We use the AirTag and this collar for both of our dogs so that we always feel confident about their safety and location.
What pet parent doesn't want this kind of security?
Here are my favorite perks of using an Apple AirTag with my dogs:
Never worry about losing your dog when you have the AirTag on their collar. The AirTag can be used with 'Find My' on Apple products to track where the Airtag is exactly located.
The battery is long-lasting and only needs to be changed once a year.
The AirTag is water and dustproof, so no matter what your dog gets into, the tracking will still work.
You can engrave the AirTag with the dog's name, your phone number, address, etc.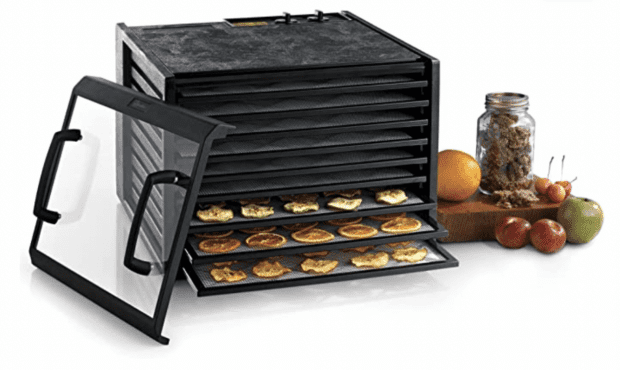 I use my dehydrator for making all different kinds of dehydrated dog treats, like these Dehydrated Sweet Potato Dog Treats. You can use it with all different kinds of fruit, veggies, and meat for the easiest homemade dog treats!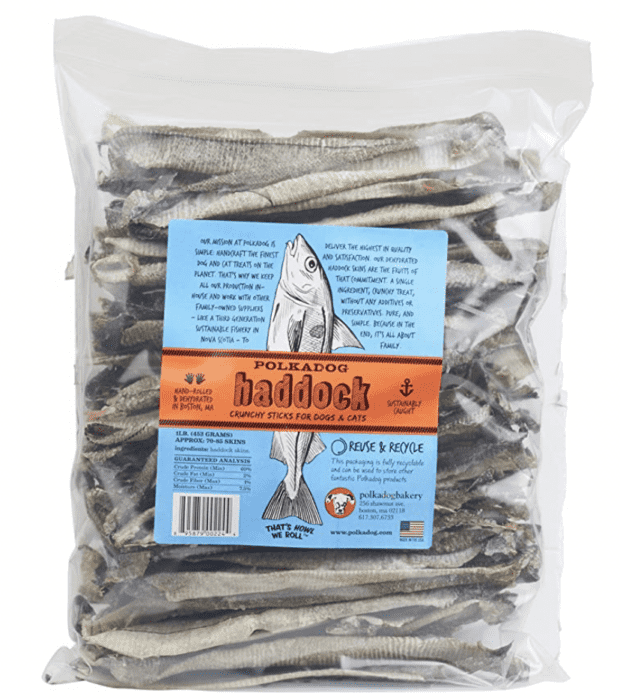 Our dogs and cat go CRAZY for these Haddock Skins. They are locally caught, hand-rolled, and dehydrated.
We love giving these treats to our pets since they are filled with Omega-3 Fatty Acids!

It is super important to make sure your dog is getting enough Omega-3 Fatty Acids. They are great for eye and brain health in puppies and senior dogs! They also help if you have a pup with canine arthritis or chronic kidney disease.
If you are looking to keep your dog healthy, take a look at our blog post on The Best Probiotics for Dogs.
Need a gift for your feline friends? Keep scrolling!
Our gift guide for pets wouldn't be complete without something for the kitties too! The newest addition to our family, Scout loves riding in her carrier and we love taking her on adventures in it.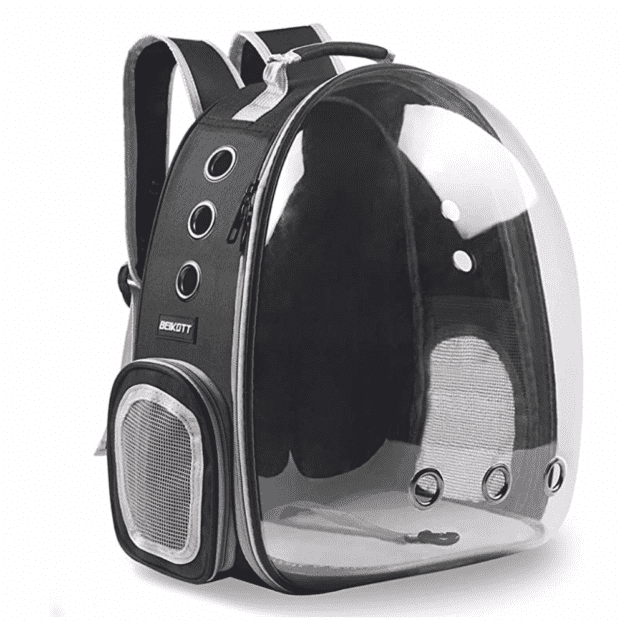 There is nothing cuter than seeing Kash take our kitten, Scout, to school in this pet carrier!
Scout loves being able to go outside in this backpack, and we feel safe that she won't run away or get hurt.
Whether you want to take your pet on a walk or in the car, this carrier makes it so easy. With a big window area for your pet to look out of, they won't feel cramped. The backpack also has plenty of ventilation so that your pet will get air flow and stay cool.
Did I mention how cute it is?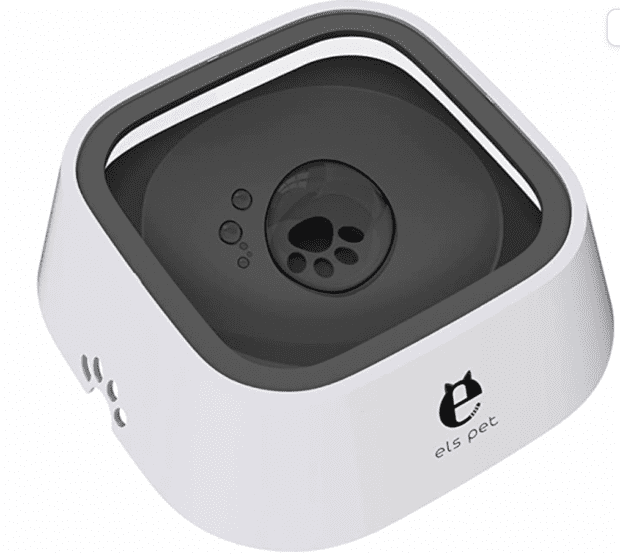 This slow water feeder helps your dog slow down their drinking speed.
If your pup is a gulper like our Hooch this gift is for you! It only lets out the right amount of water every time. There is a floating disc that goes down with the water level, only allowing a little bit out at a time.
It holds 35oz of water and protects against dust, dirt, and pet hair by covering most of the water.
If you've found something you and your pet like from our gift guide for pets, I would be so grateful if you would give the recipe a star rating and let me know what you think in the comments below!
I just love hearing from you and your reviews and comments really help others that visit This Mess is Ours.