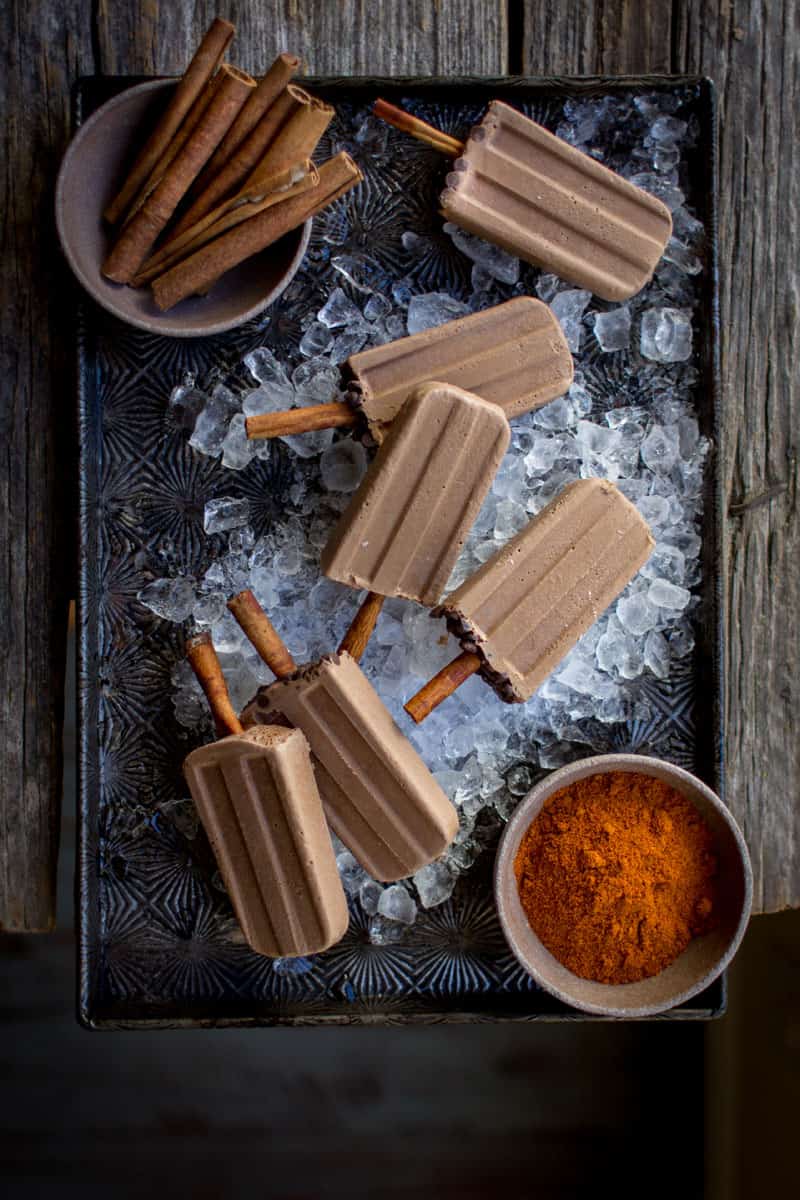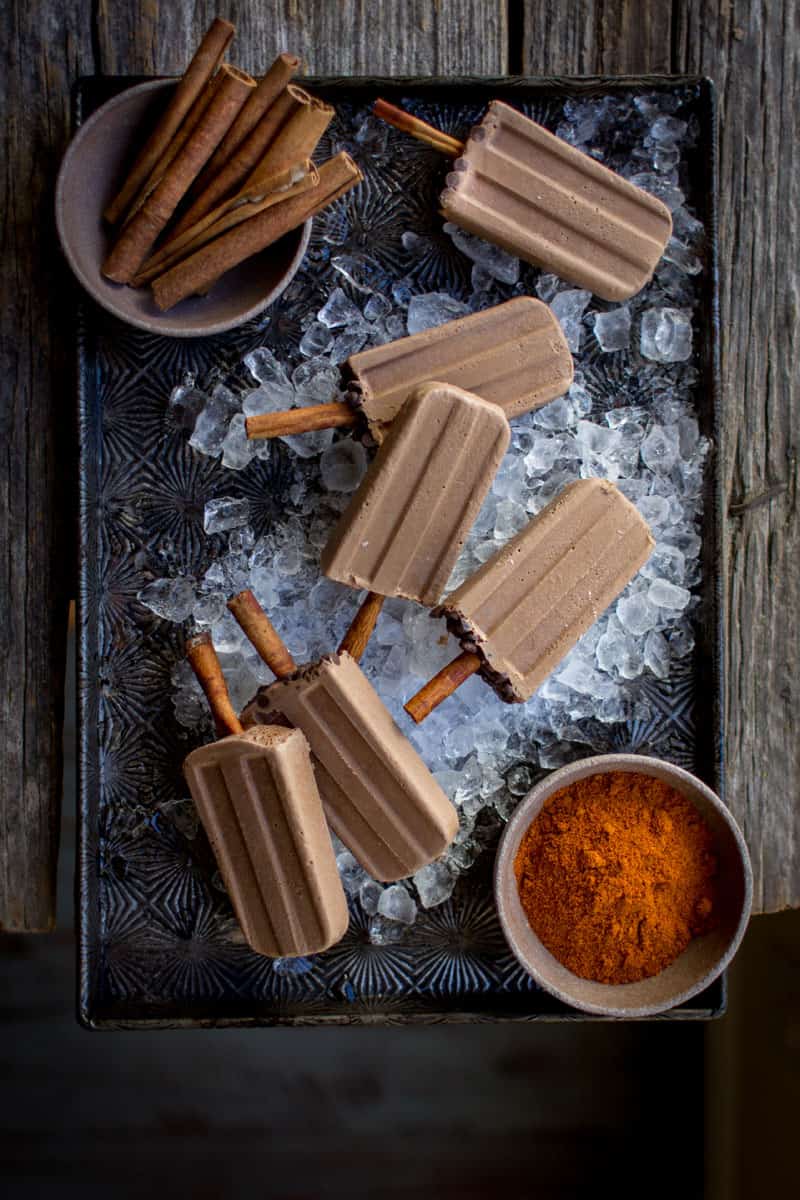 You guys!!!!!! I am pumped to be over on ¡Hola! Jalapeño visiting my girl Kate and sharing these decadent Vegan Mexican Chocolate Popsicles! (You know I am excited when I use that many exclamation marks right?! ) I am a huge fan of Kate and her site, but honestly I am a super fan when it comes to her recipes. I mean seriously, check out these Blackberry Limonada Margaritas and Kate's Cauliflower Ceviche Tostadas – what a drool fest!
Summer is upon us and I am hankering for a popsicle!! Here in Southern California it can get pretty hot for long stretches of time in the warmer months. During those miserably hot weeks my family and I feast on ice cream and popsicles for dinner at least once every year.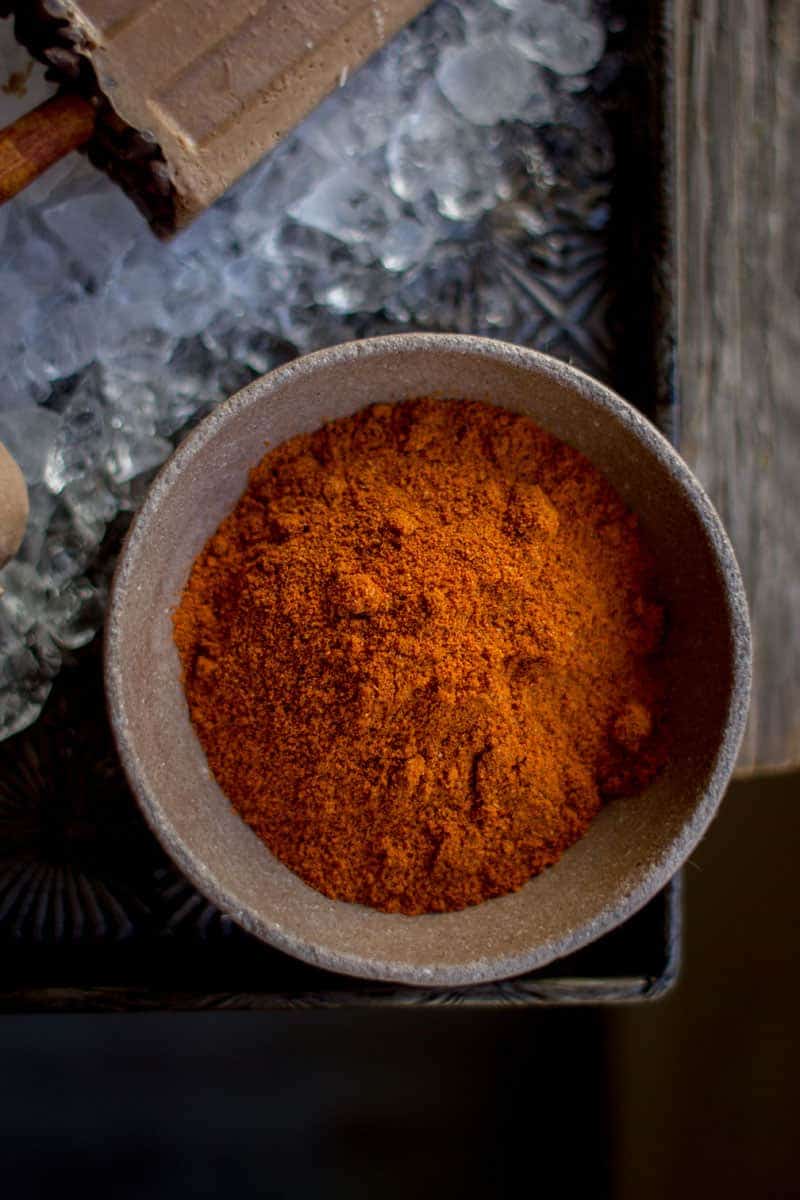 Look, I know it's not a healthy choice for a meal, but I figure you only live once and with no a/c in our house there is no way I intend on turning on a stove in 98°F weather. Besides, the kids look forward to our frozen feast all year long and honestly I get a bit nostalgic about it too.
This year I plan on having a batch of these Vegan Mexican Chocolate Popsicles on hand for Todd and I. They are velvety smooth and subtly sweet with a little kick at the end from the addition of cayenne pepper. He and I love them! The kids admittedly can't take the heat, so I will have to make a batch of just plain chocolate popsicles, but that's alright. It means more of these babies for Todd and I!
Click here to go to ¡Hola! Jalapeño for the recipe!