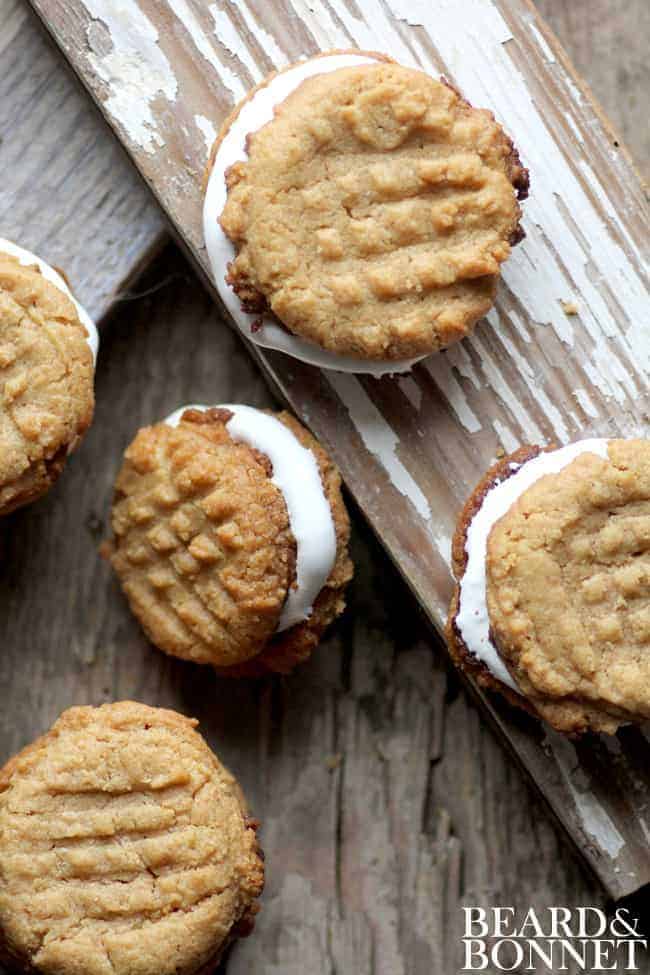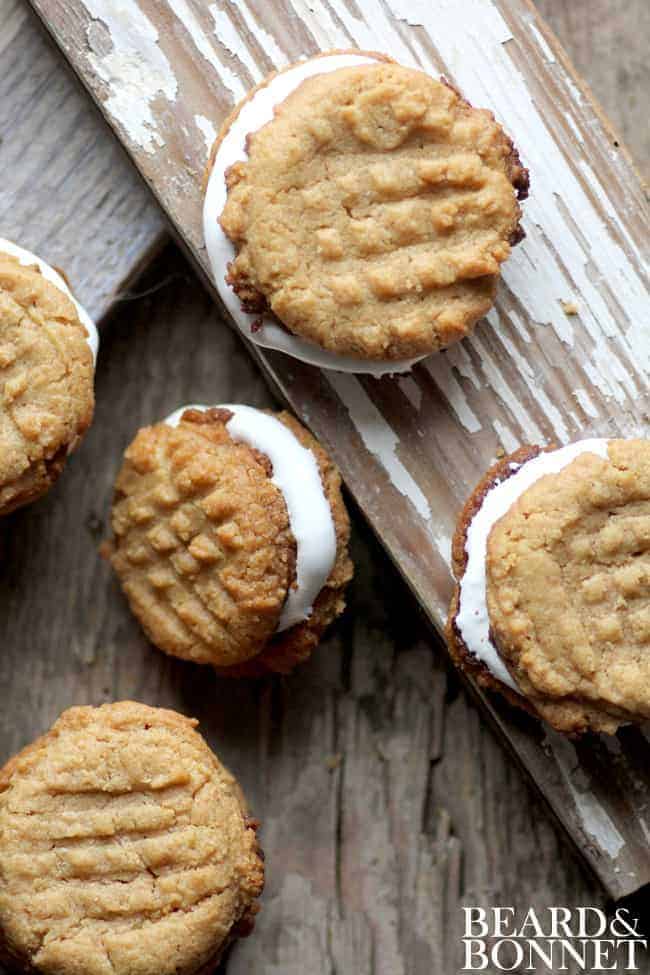 Every week I plan a day of cooking and recipe development for Beard and Bonnet. I would like to say I was completely professional about it, but truth is I usually use that day as my "I am staying in my pajamas today" day. The pj's are actually tactical; they keep me from leaving the house to run any errands that may pop up, or to grab that ingredient that I forgot at the store. They kind of ensure that I stay on task and in my house working. Weird, I know.
Last week my pajama post day was interrupted by Mother Nature with a horrendous day of inclement weather here in Atlanta, and an 11-year old that was struck with a cold and couldn't make it to school. So suffice to say, I still spent the day in my pj's, with 2 kids in their pj's, in and out of our make shift storm shelter watching the waves of storms rolling through while trying to distract the kids any way that I could. Obviously, recipe development wasn't really happening. Instead I decided to enroll the kids in the task of making cookies. Eliza and I had seen a recipe for Peanut Butter Sandwich Cookies on Bakers Royale a few weeks ago and we just happened to have all of the ingredients on hand*Hello, only 4 ingredients = Best cookie recipe ever! I would have loved to have made the homemade Marshmallow Frosting, but seeing as though we were in and out of the "storm shelter" we settled for filling our cookies with Marshmallow Fluff instead.
By the second round of siren blasts our storm shelter was definitely the tastiest in the area and when it was all said and done we were thankfully safe and sound with bellies full of cookies and happy memories that I am sure my kids will look back on for years to come.
Peanut Butter & Marshmallow Sandwich Cookies
From Bakers Royale: Makes 24 cookies and 12 sandwiches
1 cup natural peanut butter
1 cup sugar
1 large egg, lightly beaten
1 tsp. vanilla extract
Marshmallow Fluff if using
Preheat the oven to 350°F and line baking sheets with either silicone mats or parchment paper.
Place all ingredients in the bow of a stand mixer and mix on low until combined. Use a small ice cream or cookie scoop and drop 1 ½ tablespoonful's of dough onto the prepared baking sheets. Use a fork to flatten the mounds of dough and create a criss-cross pattern on each cookie.
Bake cookies for 10-12 minutes or until golden around the edges. Remove from the oven and rest on the baking sheet for a few minutes until the cookies firm up enough to transfer to cooling racks.
Once cooled spread at least 1 heaping tablespoonful of Marshmallow Fluff onto the back of one of the peanut butter cookies and top with another. Get wet wipes handy and dig in, these babies are messy and are sure to trigger fits of giggles.