In a world where gluten-free and vegetarian diets are gaining momentum, it's no surprise that people are seeking delectable alternatives that align with their dietary preferences. And my gluten-free sweet potato biscuits are here to steal the spotlight. These little bites of heaven not only adhere to gluten-free guidelines but also showcase the incredible versatility and nutritional benefits of sweet potatoes.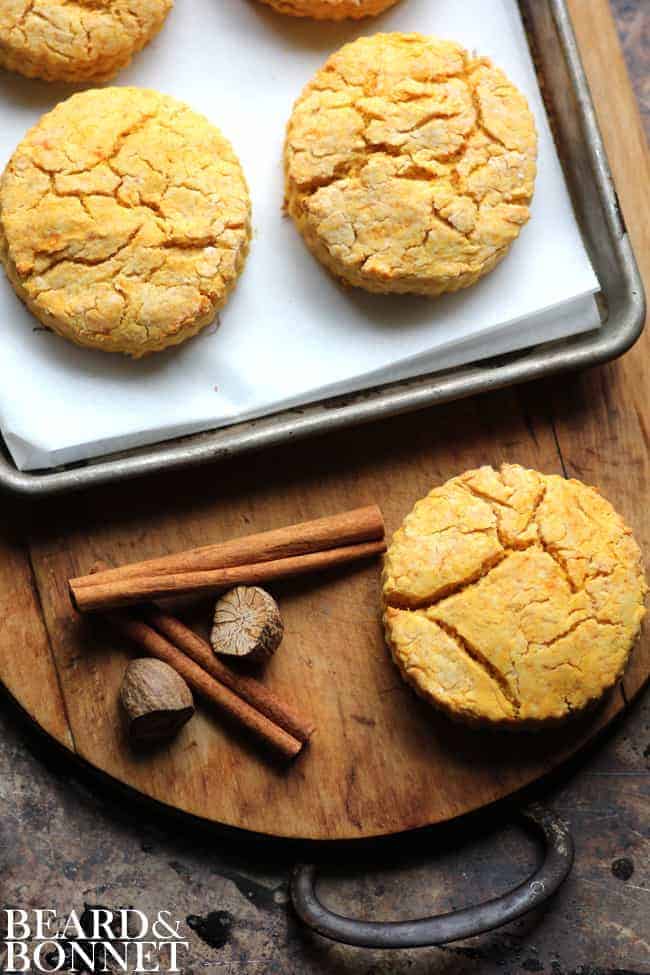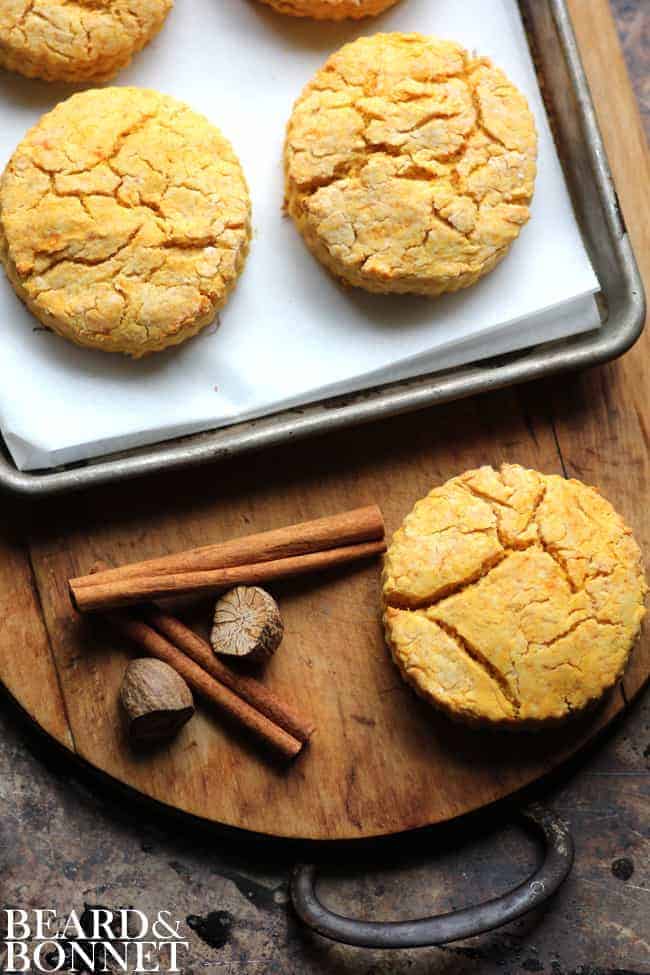 Imagine sinking your teeth into tender, fluffy sweet potato biscuits that boasts a subtle touch of sweetness, courtesy of the magnificent sweet potato. This vibrant root vegetable is a powerhouse of nutrients, packed with vitamins, minerals, and fiber. But it doesn't stop there—sweet potatoes bring a unique flavor and moisture to the table, making them a match made in heaven for biscuit enthusiasts.
Also check out these biscuit recipes: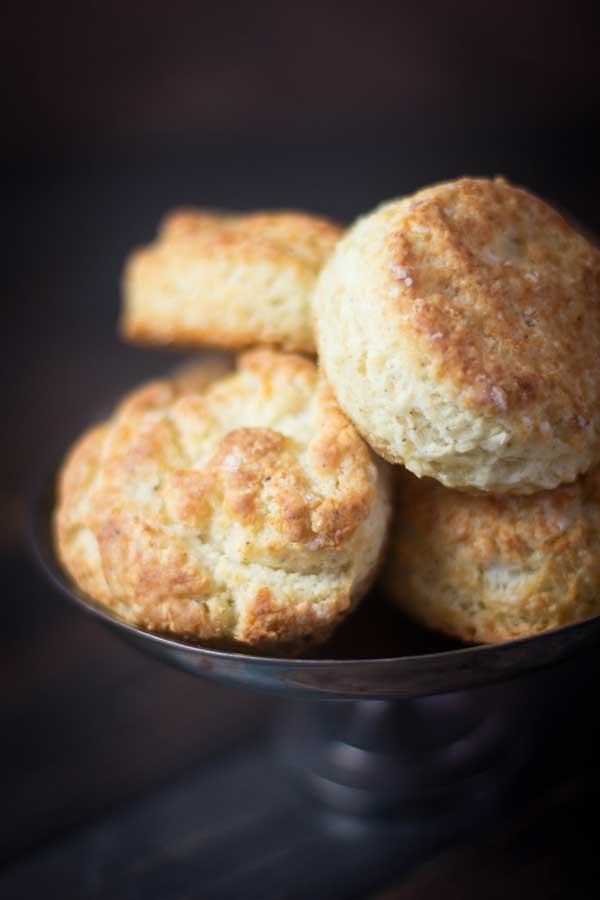 You are going to be forever spoiled by my gluten free biscuit recipe! They are tender, with a flaky crumb. You'll NEVER go back to traditional gluten-free biscuits ( AKA hockey pucks) again!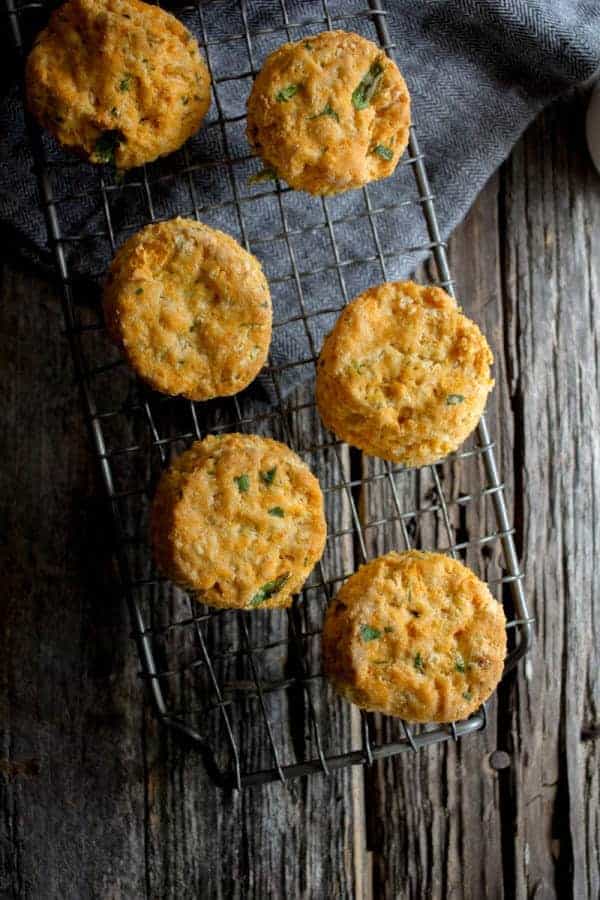 Get ready for an exotic Thai inspired twist on everyone's favorite southern staple the biscuit! These gluten free & vegan Thai Red Curry Biscuits are packed with flavor and are tender and flaky just like a biscuit should be.
It's time to grab your mixing bowls and embark on a flavorful journey that will leave you craving more. Get ready to unleash your inner gluten-free baking guru and dive into the realm of sensational sweet potato biscuits. Let's celebrate the joy of healthy eating, one delicious biscuit at a time!
Print
The Best Gluten-free Sweet Potato Biscuits Recipe You'll Ever Try
These sweet potato biscuits not only adhere to gluten-free guidelines but also showcase the versatility and nutritional benefits of sweet potatoes.
Author:
Yield:

12

biscuits

1

x
1 Tbsp

. baking powder

1 tsp

. salt

¼ tsp

. cinnamon

⅛ tsp

. nutmeg

2 Tbsp

. light brown sugar, packed

6 Tbsp

. cold unsalted butter, cut into

10

-

12

small cubes

1 ¼ cups

baked sweet potatoes, peeled and mashed with a fork
Instructions
Place a baking rack in the center of the oven, preheat to 425°F, and line a baking sheet with a silicone mat or parchment paper.

In a large bowl whisk the Better Batter, baking powder, salt, cinnamon, and nutmeg together. Add the brown sugar and stir well to incorporate ensuring that there are no large clumps left. Drop in the butter and toss with your fingertips to thoroughly coat them in the flour mixture. Quickly, use your fingertips or a pastry blender, to cut and rub the butter into the flour until the mixture  looks like rough sand or pebbles.

Add the mashed sweet potatoes to the bowl and use a fork to toss and gently turn the ingredients together until you have a soft dough. Reach into the bowl and turn the dough 3-4 times with your hands, gently kneading the dough so that everything comes together.

Lightly dust your work surface with Better Batter and turn out the dough. Pat the dough out lightly with your hands until it is about a ½ inch high. Don't worry if the dough isn't completely even, you would rather have slightly inconsistent height in the biscuits than handling them too much, which could make them tough.

Use a 2-2 ¼-inch-diameter biscuit cutter to cut out the biscuits. Cut the biscuits as close as possible to one another so you can get the most cuts out of the first round as possible. Transfer the biscuits to the baking sheet and gather together the scraps, working the dough as little as possible, pat out again and cut out the remaining biscuits.

Bake the biscuits for 14-18 minutes, or until they are puffed and golden. Transfer then to a cooling rack, allowing about 10 minutes for them to cool. As the biscuit cools the sweet potato flavor will intensify. Serve immediately with desired condiments. I like to have butter, honey, and maple syrup available at the table. I also suggest eating as many of these little beauties as you can possibly hold, because like a lot of g-free baked goods, unfortunately these little gems lose their awesomeness the longer they set out.
Notes
Adapted from Dorie Greenspan
Recipe Card powered by